Everyone who enters a marathon does so to win. Nobody stands behind the start line aiming to come in last, enter a spelling bee to come in last, and so on.
Not possible, because that simply goes against all human instincts.
If you've sat down to set up your affiliate landing page, of course, you want to get conversions. The more conversions, the better!
For you to actually get conversions via your affiliate landing page you need to set up and optimize the landing page in such a way that your CTA button gets clicked more times than a pen in a toddler's hands. Let's dig in..
What's Important for an Affiliate Landing Page?
The biggest issue with most affiliate landing pages is their generic and mundane design. Yes, the pages have a CTA button, headline, and a contact form, but they lack the oomph that convinces visitors to click on the CTA button.
Another factor that plagues most of these pages is a lack of trust. No one is going to be interested in even going through the whole of your affiliate landing page if it seems untrustworthy to them or if it promises one thing and delivers another.
For your affiliate landing page to kick some conversion ass it needs to be creative and trustworthy.
Is an Affiliate Landing Page Difficult to Set Up?
Just because you're going to be doing things a bit differently for your "affiliate landing page", doesn't mean that the job is going to be tough.
If you do it the right way it isn't going to be; just opt for building your affiliate landing page via a landing page platform like Instapage that can assist you.
More on that later. First we need to ascertain what is it that you have to do with your affiliate landing page to make it more aesthetically appealing and credible.
1. No Message Mismatch on Your Affiliate Landing Page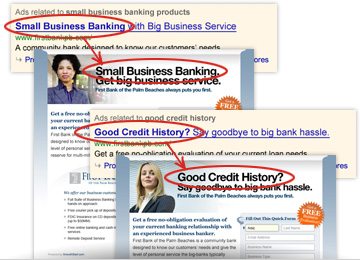 Nothing rings more warning alarms in your visitors' ears than a message mismatch. Keep the consistency of your affiliate landing page in check.
Your CTA button should give your visitors the same offer mentioned in your headline or the link that brought your visitors to your landing page.
If you have a message mismatch on your affiliate landing page, you can forget about getting many conversions.
2. Make Your Affiliate Landing Page Aesthetically Appealing
Unfortunately, with this one there aren't any set rules or guidelines that you can follow. You have to trust your design aesthetic and go for a landing page layout that's both relevant and attractive.
Go with color contrast when you want to highlight an element on your affiliate landing page; like the CTA button. Go for bright colors and an image that is not only relevant to your offer but also looks good.
Most importantly, always remember to use lots and lots of whitespace on your affiliate landing page to get a clean and de-cluttered look.
Now that you know what goes on your affiliate landing page I think it's about time we discuss how exactly you'll be setting up and publishing your page.
Build Your Affiliate Landing Page Instantly with Instapage
Instapage helps you build affiliate landing pages with ease by providing you with a Landing Page Builder that lets you set up, publish and optimize your landing pages even if you don't know anything about HTML.
The Instapage platform has broken down the process of setting up an affiliate landing page or any landing page for that matter into easy to execute steps. The whole process becomes so easy that it just involves you dragging and dropping your different affiliate landing page elements onto the pre-made template that you've selected.
That's right; Instapage provides all our users with pre-made landing page templates that you just have to edit with the desired elements. Want a video on your affiliate landing page, just select a template that showcases a video.
Always connect all your ads to personalized post-click landing pages to lower your cost per customer acquisition. Start creating your dedicated post-click pages by signing up for an Instapage Enterprise demo today.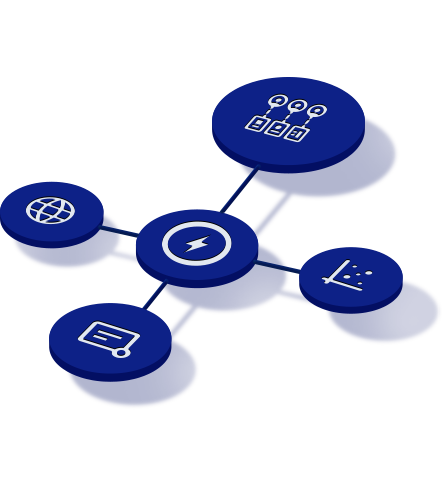 See the Instapage Enterprise Plan in Action.
Demo includes AdMap™, Personalization, AMP,
Global Blocks, heatmaps & more.