Deciding whether to hire freelancers or subcontractors versus full-time staff can be a difficult decision, especially when working in a start-up environment or small agency. Your budget may be limited and finding a quality freelancer or employee is a time-consuming process.
To help with your decision, this guide will outline the pros and cons of hiring freelancers/subcontractors and the best time to do it versus hiring a full-time employee.
Choosing to hire freelancers: the pros and cons
When a business needs additional resources to carry out specialized tasks, using a contractor could be the right decision. Freelancing is a growing trend and companies of all sizes aren't shying away from taking advantage of a world full of remote talent.
In 2017, NASDAQ reported an estimated 34% of the U.S. workforce consisted of freelancers and by 2020, that number is expected to rise to 43%: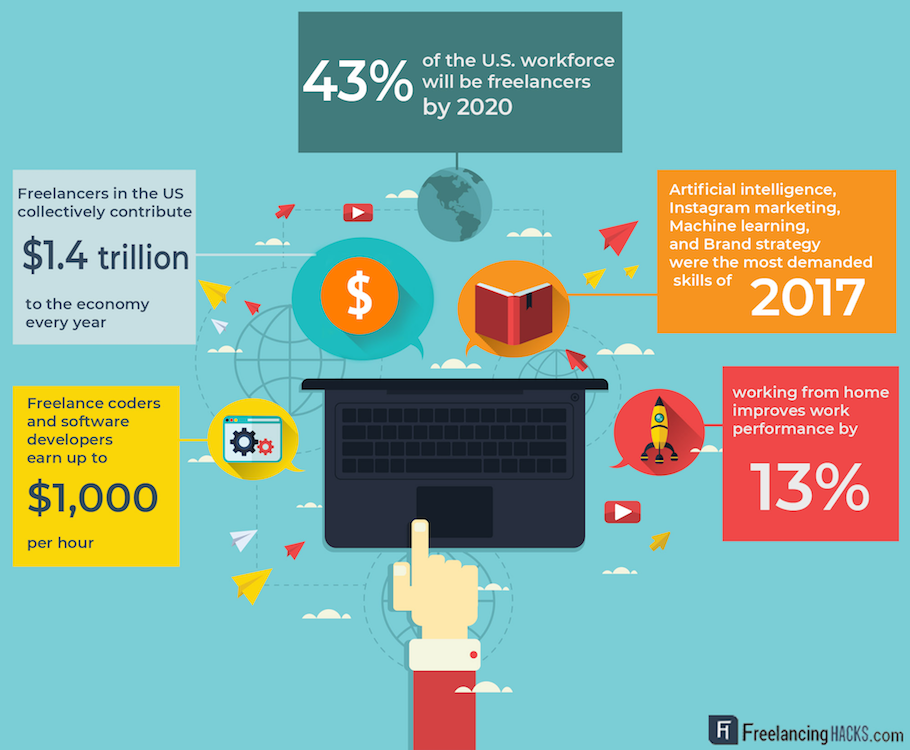 Pro #1: Lots of flexibility
Unlike larger, more established businesses, start-ups and small-to-medium sized companies tend to have more fluctuation between busy and less busy periods. This can make staffing needs difficult to predict.
By choosing to work with freelancers and subcontractors, smaller firms can benefit from having extra team members during busier times and then cut ties when they are no longer needed.
Pro #2: Temporary filling a skills gap
Some projects require personnel with extremely niche or specialized skills, and this expertise may fall outside of the scope of a company's regular employees.
Example
Take a web design agency who only employees graphic designers and web designers. If they've established a relationship with a long-term client, that customer might come to the agency for a referral.
If this is not a routine task, hiring a full-time employee to handle this project wouldn't make sense. There would be no need for this person's skill set after their expertise has been utilized. Instead, the agency can still take on this project by bringing in a contractor or hiring a freelancer on a temporary basis.
The agency might also consider outsourcing these tasks completely to a white label provider as a way to offer new services.
Pro #3: Contractors are often cheaper
Compared with the expense of finding, hiring, and then providing a full-time employee with a salary, working with a freelancer or contractor can be a less expensive option.
Example
The cost of hiring a full-time employee adds up quickly. Consider employee expenses (benefits — medical and dental plans, employment insurance, 401K contributions, etc.), sick days, vacation days, office equipment, office space, and software. That $50,000 employee may cost you nearly double their annual salary once all expenses are factored into the equation.
This table shows the "real" cost of a few top marketing positions once expenses have been factored in: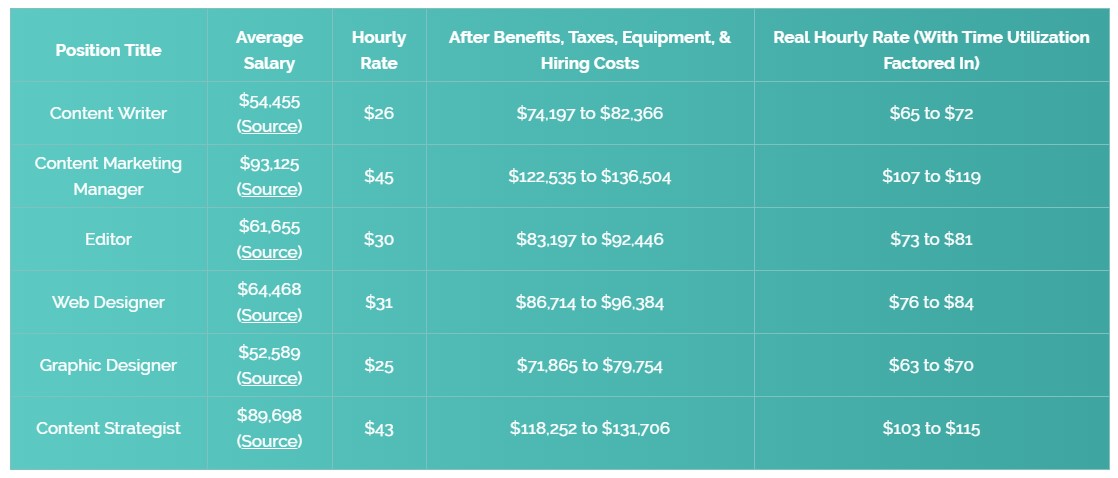 However, freelancers and contractors have to handle all of these expenses on their own, which are factored into their hourly or project rates. Since you can hire contractors only when necessary, you won't be on the hook for all of these expenses.
Pro tip: How to hire freelancers
Using online resources like Upwork or PeoplePerHour, you can find and hire qualified freelancers or subcontractors at a rate that works for you: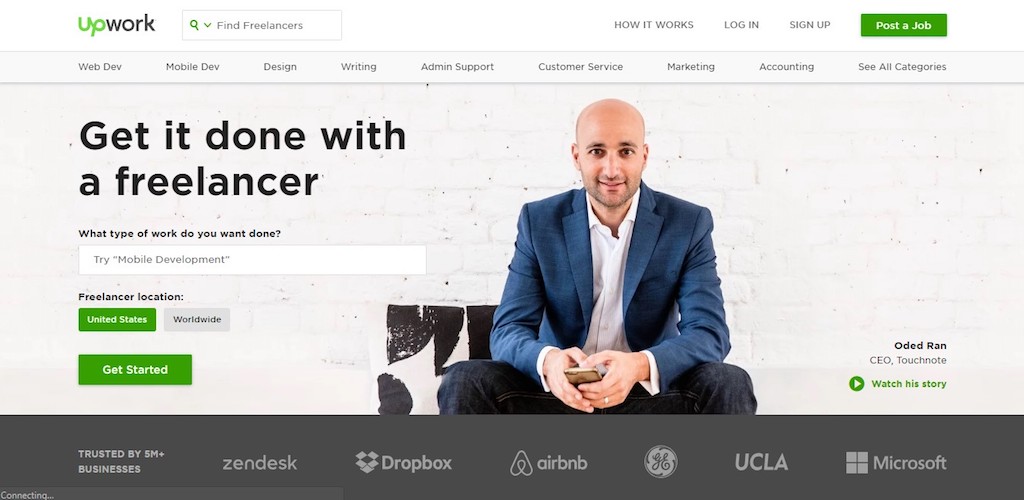 When posting to one of these websites, make sure to provide as much detail about your project as possible. This will help freelancers decide whether or not they can help and should save you time when reviewing applicants.
Con #1: Contractors are not always available
If a business has a regular and consistent need, hiring employees means that a company will always have the right person for projects as they arise. Additionally, bringing on an employee when there is a consistent need saves time having to constantly find qualified freelancers to work with.
It is not always possible to use the same freelancer or contractor, even if the skills and expertise required are the same (e.g., they are busy with other client work, they're on vacation, or they've been hired full-time by another company).
Con #2: Communication and control can be difficult
Communication is not always as easy with contractors as it is with employees. For example, as a manager, you can visit an employee's desk to ask a question or get an update on a specific task that needs to be completed ASAP.
This is not possible with contractors or freelancers, and you may have to wait a few hours (or even a few days) to hear a response, depending on how quick the freelancer is to respond.
Additionally, you don't have control over the process and the way things are done. With employees, you can review exactly how each task is completed and what tools are used. A freelancer will take your requirements and deliver a finished product.
While this is an advantage for some, for those that like to have control over each function, going with a freelancer may not be the best route.
Con #3: Using contractors can be disruptive
Contractors come and go; very few end up staying for the long-term and become part of a company. Most employers only hire freelancers and independent contractors on an as-needed basis for shorter-term projects.
This constant rotation can be disruptive to the working environment and inconvenient for full-time employees. Plus, the quality of work that is delivered may suffer, and different contractors deliver work that varies in quality. If you want end-results that are consistent, then full-time employees are the answer.
So, when is it ideal to hire a subcontractor vs. an employee?
When does hiring a subcontractor make the most sense?
Typically, it's best to hire a freelancer or contractor when:
You need to complete a project that is outside of your team's skill set. For example, maybe you need to design a custom website for a client, build a post-click landing page for an ad campaign, or design ad graphics. If you're an SEO agency, you may not have internal employees for these functions. For a short-term, or one-off project, it may be best to hire freelancers.
You have a small budget. As mentioned earlier, the cost of hiring a full-time employee can be very expensive and is often much higher than an employee's actual salary. Because of this, companies with smaller budgets should opt to work with freelancers or contractors on a per-need basis to avoid paying for all of the employee overhead expenses.
You want to "try before you buy" and mitigate any risks involved. As the costs involved in hiring contractors and freelancers are typically lower than permanent staff, there is a low inherent risk. If something doesn't work out with the work your contractor is doing, you are not tied to a long-term contractual agreement.
You are considering a full-time hire, but aren't quite ready yet. If a contractor or freelancer you hired has delivered solid work, you could offer he or she a permanent role. This is a good way to evaluate personnel if you are thinking about making a specialist hire but aren't quite ready.
What about full-time employees?
Hire a full-time employee when:
You have an overwhelming need for a specific function. For example, if you are constantly being asked by clients to redesign their websites, it may be best to bring on a full-time web designer rather than having to outsource this work constantly
You have a larger budget and can afford to hire a full-time employee.
Creating a strong, internal work culture is important to you. Having employees in your office builds camaraderie and establishes lasting relationships. Communication is also easier since you can speak to employees quicker and more conveniently than subcontractors.
You want a person with a specific skill set or area of expertise to contribute to your company on a permanent basis. Contractors aren't always available when you need them, and if you require their skills regularly then it may be worth considering a full-time hire.
If you are set on hiring an employee but are concerned about costs, you should consider hiring part-time. Here's a quick a look at a few of the advantages of hiring a part-time employee: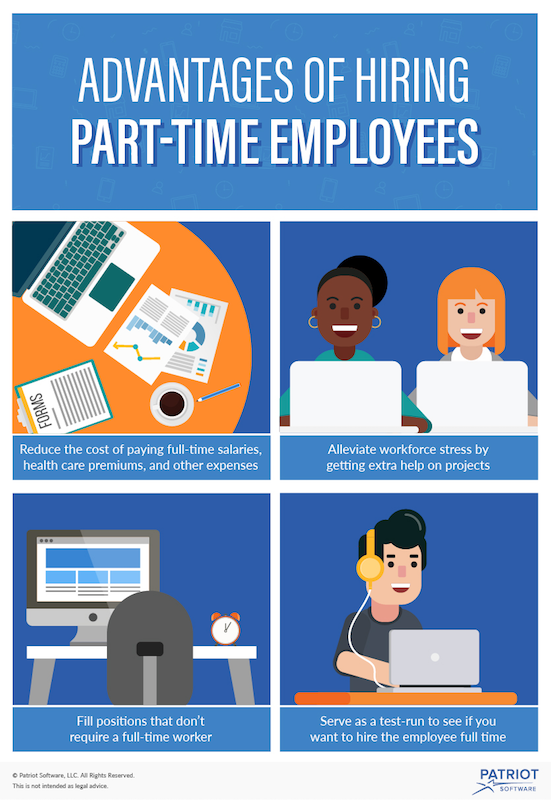 Building the perfect team
Deciding between subcontractors and full-time employees can be a difficult decision, but it doesn't need to be. Considering the pros and cons of hiring freelancers or contractors in the context of your company's needs is the easiest way to make the right decision.
If you need flexibility, skills that fall outside of your team's scope, or want to mitigate a risk factor and evaluate a potential full-time hire, reaching out to freelance talent is the right way to go.
However, when your team requires consistency, has a larger budget, and wants somebody with a specific skill set on a regular basis, full-time staffing is your best choice.
Working with qualified professionals is only one aspect of building a successful agency. Customer acquisition, retention, managing cash flow, and maximizing services are all necessary for agency growth. To optimize each of these areas, sign up for an Instapage Enterprise demo here.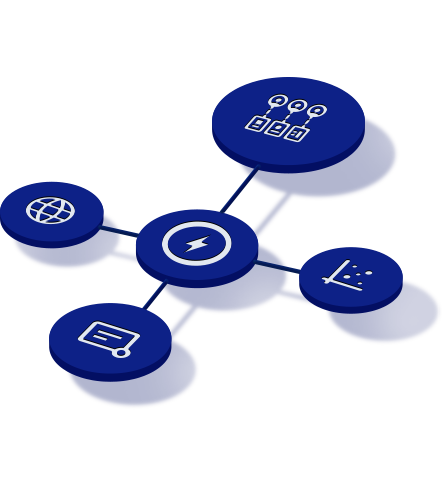 See the Instapage Enterprise Plan in Action.
Demo includes AdMap™, Personalization, AMP,
Global Blocks, heatmaps & more.