If you're similar to our digital marketing team, you're either currently running or have run Facebook ads in the past. It's likely you've experienced some great campaign wins, and some campaigns (and spend) you wish you could have back.
You win some; you lose some. Today's article focuses on some of the wins from 16 of the best Facebook ads experts from around the world with the following question:
What is your most successful Facebook ads campaign and what ad type(s) did you use?
What did we learn? Digital advertisers are very creative in how they target audiences and test a variety of ad types.
What did each Facebook ad expert say?
Trustpilot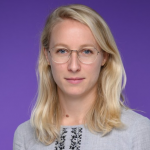 "Earlier this year we promoted a webinar, using several types of ads, but ultimately learned Carousel Ads were most effective. We exceeded our registration goal by 55% and were able to decrease our cost per registration by more than 50% between the start and the finish of the campaign. We optimized using device targeting and launching Carousel Ads which performed better on mobile devices and Instagram. On Android & iPhone specifically, Carousel ads generated 5 times more registrations than image ads.
We don't typically put spend behind our webinars, but we believed the topic would perform well. Thanks to our high-converting Carousel ads (16.74%), the overall conversion rate was 11.26%, with Image ads converting at 8.27%."
Marion Barel, Global Digital Marketing Manager
Fullstory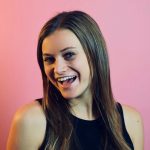 "Our most successful advertising campaign was a lead gen retargeting campaign using static Lead ads off of data-driven insights! We analyzed pages that users tend to visit before conversion — our pricing page, features page, and a few customer story pages. We then took the top 25% of all site visitors to those pages who had not reached a conversion event. Drilling down even further, we got hyper-targeted only to serve those who are in our target market with regards to industry, company size, job function, and location.
Through A/B testing creative, copy, and the number of lead gen fields required, we were able to drive over 150 forms fills a month!"
Allison Quirk, Marketing – Paid Acquisition
WordStream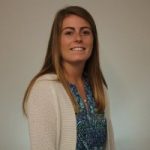 "Our most successful Facebook campaign was our promotion for our 7 Reasons Google Ads + Facebook Make the Perfect Pair webinar using a video ad type. We had a very well-rounded strategy that converted at 35% while generating over 1,500 conversions at a $20 CPA. Within this pool, 20% of these leads were qualified for our sales team.
First, the offer promoted a topic with high demand from the market. Second, the theme was in-line with Valentine's day, which ensured that our ads delivered a compelling impression while driving relevancy to common themes across our prospect's feeds. For our creative, we used an eye-catching video that followed best practices, most noteworthy using animation. This is something we constantly hear from our contacts at Facebook; to prioritize adding motion to our ads, which continues to prove out in performance across our promotions. Lastly, we sealed the deal with the right audience targeting by leveraging lookalike audiences and interest pairing."
Kristina Simonson, Senior Digital Marketing Specialist
Acquisio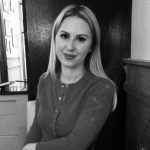 "We used Website Conversion Ads to drive leads to an ebook download landing page. Facebook has a wide selection of CTA buttons and we were able to A/B test which CTA brings higher quality leads. The traffic we ended up getting was cheaper while still being highly relevant. With Facebook's broad reach, we could do proper targeting so that our cost per result was nice and low."
Katya Ladryda, BBM Subject Matter Expert
CAKE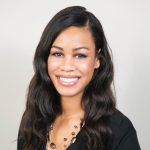 "Our lead conversion campaign for a CAKE demo generated a total of 32 high-quality B2B leads within 30 days. The campaign's CPA was $125.19 – which is right in line with the industry benchmark for B2B SaaS technology companies. At the guidance of our Facebook account manager, we segmented our various ad groups by audience types: Detailed Targeting, Lookalike Audiences, and Custom Audiences. This allowed us to more effectively target the right audiences while also preventing the ad groups from competing against one another."
Sarah Wilson, Digital Marketing Manager
Hanapin Marketing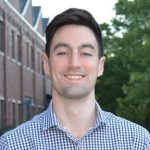 Our most successful campaign on Facebook, for the travel client Icelandair, uses campaign budget optimization instead of individual ad set budgets. By using budget optimization, we increased overall conversions by 74% and decreased cost per conversion by 43%.
We used CBO in tandem with image and carousel ads, geo and audience targeting, and a conversion objective to improve both volume and efficiency in a high-priority market.
No longer manually adjusting budgets by ad set also gave our team more time to spend on big picture strategy and other tactical opportunities. More information about our successes for this client can be found at our PPCHero post, Increasing Facebook Ad Conversions and Decreasing CPC.
Aaron Childs, Paid Social Account Manager
Madkudu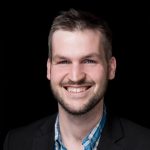 "The most successful campaign we've seen came from one of our customers Drift, who leveraged Facebook's value optimization engine most uniquely. Drift sent MadKudu's predictive lead scoring data to Facebook's bidding optimization AI and trained Facebook to optimize bidding based on the predicted spend of each lead. This is a Facebook Ads feature more commonly leveraged by ecommerce players, who send transactional data to Facebook to train its Ad engine.
However, by disguising MadKudu's predictions as actual transactions, Drift was able to train Facebook to optimize bidding for their qualified leads. They applied this bidding tactic and saw a 300% increase in conversion from Facebook spend."
Liam Boogar-Azoulay, Head of Marketing
AgoraPulse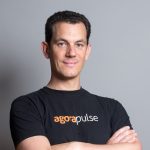 "There's one campaign that did well for us, although with low reach because it was retargeting our pricing page visitors (15k unique visitors per month). What we know for sure is that most "ideal" prospects benchmark AgoraPulse with the competition, whether we like it or not! We wanted to own that conversation so we decided to retarget users who have visited our pricing page with a link to an unbiased pricing comparison of our tool against our two main competitors.
By helping our prospects determine if we were a good fit for them price wise, we had very high-quality clicks, trials, and eventually very high ROI on the ad. We got our money back within the first month, and these subscriptions are recurring, the ROI is through the roof! However, the retargeting audience is limited, of course. Also, the tracking was based on users not in free trial yet and only based on clicks (not views).
For ROI, we spent $1,300 on this campaign and generated $1,680 in MRR. With an average customer lifetime of 19 months, that would be $31,920. That's a good ROI multiple. But keep in mind that it's just a projection as the revenue tracking of the Meta pixel is not perfect as it only records the first month of MRR, it doesn't track the recurring revenue, so it's an estimate based on our LTV average metrics."
Emeric Ernoult, Cofounder & CEO
Closed Loop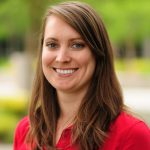 "We recently tested Facebook's 15-second mobile optimized video ads for a major internet provider to promote a new offer for residential customers. Videos were optimized for mobile and pushed out to Facebook & Instagram newsfeed & stories placements.
Looking back on the campaign, the performance we saw was far better than the previous 30-second video format. Comparatively, we saw a 36% increase in CTR and a 36% decrease in CPA. Based on these results the client will be staying with the 15-second mobile-optimized ads moving forward and expanding the program."
Heidi Buhl, Digital Advertising Manager
AKvertise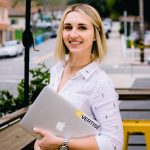 "One of our most successful Facebook advertising campaigns was for a sunglasses company. During the holiday season one year, we tested single image static ads and those performed very well for us. However, as soon as we could, we began running single creative video ads and those outperformed everything else during this prominent time of the year for ecommerce.
We showcased various sunglass styles being unwrapped as gifts and as we got closer to the holidays and shipping was no longer guaranteed for holiday delivery, we created animated e-gift card ads to entice last-minute shoppers. More often than not, we see video ads outperforming their static image counterparts, regardless of industry or campaign objectives, and in this case, it helped our client immensely in driving record sales that year."
Akvile DeFazio, President
PixelMark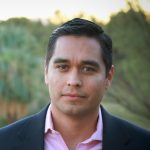 "We created a targeted conversions campaign/traffic ad for a birth center that focused on the interests of expectant mothers. The ad content and CTA hinged on pathos and appealed to a desire for a better birth outcome. The ad was well-targeted and relatable and gained a ton of social proof (comments, likes, and shares), which gave it an extra boost. In the end, it had an 800% increase in engagement!"
Ruben Aguirre, Founder/Funbassador
SocialCents Media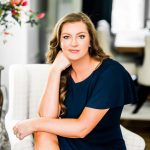 "I have hundreds of successful client ad campaigns — all have different meanings of success. By traditional standards, I rate a successful campaign on:
A low CPR – Cost Per Result – and like to keep it under $0.10
A brand strategy approach that includes static content, video content and local reach campaigns
Constant monthly website traffic & call now campaign(s), avg 1M+ impressions, 20k+ clicks (locally within a 25 mile radius)
One of my most successful one-off campaigns was a $25 ad spend that resulted in over 500+ leads for my client. That specific ad was static, but the entire campaign had a combination of static and video that likely led to such a high ROI."
Lindsey H. Barber, Owner
Linear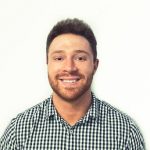 "The most successful Facebook ad campaign we've ever created was for a commercial flight school. We used a video ad to offer a free flight to see the 2017 solar eclipse from 12k feet in the air. All they had to do was fill out a contact form.
The conversion rate was insane, but the volume allowed us to sort through and find the highest quality leads. The video itself had almost half a million views, and we were getting leads for less than $5. Some of those leads would later sign up for $50k+ in flight lessons.
The school ended up adding a second location and tripled its fleet of aircraft in the following months. There's not always a solar eclipse you can take advantage of, but there is always something in the news that is getting people's attention. Get creative; ask yourself how you can capitalize on these events for your client's benefit."
Luke Heinecke, Founder & CEO
FOUND – SEO Agency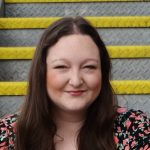 "We implemented a really successful campaign across Facebook and Instagram for one of our fashion ecommerce clients who required sign-ups on their site. We had initially implemented a testing framework to determine the best creative, format and targeting approach to achieve the lowest CPA.
Ultimately a video carousel attracted the best result, likely as it was the most engaging for our young & fashion-conscious audience. The target CPA for the campaign was £2 per sign-up, the video carousel attracted a significantly lower CPA of £1.58."
Ruth O'Brien, Social Account Manager
Anicca Digital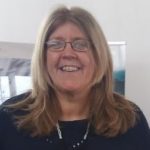 "We are currently running a Conversion campaign to generate downloads of our A10 Marketing Framework ebook, with a cost per download of around £1.50.
We selected Conversion Ads over Lead Generation Ads because we wanted to take people to a landing page on our website; so, they could complete the form and then choose to get a PDF, or request a printed copy in the post. It also meant that our form was directly linked to our SharpSpring CRM, and the recipients added to a list for future email marketing, in addition, they were automatically added to our remarketing lists.
We started with a narrow audience of about 35k, which we then opened-up to over 200k by adding additional job titles and interests. We soon noticed that Instagram was the best performing placement and men were converting at a much higher rate than women. So, we focused all our budget on men on Instagram, to reduce the CPA. On our best day, we achieved 16 leads from 2,794 impressions at £1.42 – equivalent to a 0.6% conversion rate!"
Ann Stanley, Founder & Managing Director
Instapage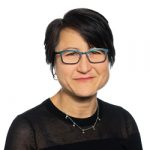 "We recently ran a campaign to test series of ad elements including the use of captions in ads, icons in text and video format vs. images. We launched a series of video assets on Facebook and focused on AMP to test out the best way to use video content on social when driving conversions. We found that not only did video drive better performance against conversion metrics but in addition, using captions in the video and icons in the text both resulted in higher conversion rates and more efficient leads.
Specifically, the CPA was 48% lower for video ad formats. When looking at the use of captions, videos with captions had 40% lower CPA. And when looking at the use of icons in text, those with icons had a 12% lower CPA."
Madeleine Xavier, Director of Demand Generation
What did we learn from these Facebook ads experts?
With such a variety of campaigns and impressive results, Facebook ads continue to prove it's a viable channel for marketers to promote their offer. Hyper-target your audience, get creative with your visuals, experiment with ad types, and always optimize the post-ad click experience to a dedicated post-click landing page. Your ads and conversion rate will both thank you.
Before you run any Facebook ads campaign, though, make sure your ad targeting is on-point and the ads comply with the specs by Facebook. Get the details here in the Instapage digital advertising reference guide.