Did you watch the 2018 Winter Olympics? How about the US Open or Australian Open for tennis? If you were watching any of these in a major European city, chances are you were watching thanks to Eurosport live streaming: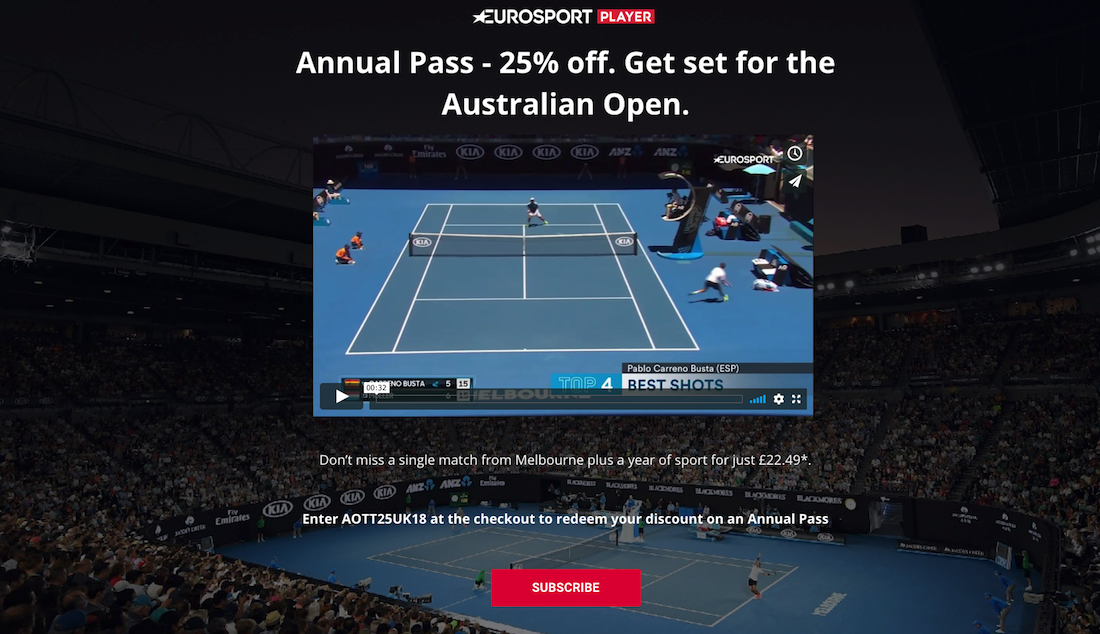 Some background on Eurosport
Eurosport is the only Pan-European sports network and broadcasts sporting events in 54 countries in 21 languages. The broadcaster provides premium sports entertainment from top competitions and sports, including the 2018 Winter Olympics, soccer, cycling, tennis, and motorsports:
One of the most important aspects of Eurosport's marketing campaigns is the consistency of messaging across markets to ensure a top-notch, seamless customer experience no matter which market. This can prove difficult at times as Eurosport promotes events across so many unique markets and so it is essential that any marketing platform it uses is as agile as them.
Instapage recently interviewed Stefano Rigoni, Digital Optimization Specialist at Eurosport, to learn more about the company's pain points, why his team chose Instapage, and what success they have seen since making the move to the leader in post-click optimization:

Speed and agility are key for Eurosport to stay on top
One of the most valued aspects at Eurosport is flexibility and agility. Despite being an agile company, its platform was limited in its ability to customize the messaging and creative Eurosport wanted to use. Due to the developer resources required, running up-to-date campaigns became too time-consuming and resource heavy to be feasible.
After thorough evaluation, Stefano selected Instapage as its partner in post-click optimization. For Stefano, the ease of use of Instapage was unmatched since he was creating up to 100 post-click landing pages each month with new content, updated pricing, and localization for Eurosport's campaigns.
Adding Instapage to their tech stack
After switching to Instapage, Eurosport increased its conversion rate by 20% and generate a 30% uplift from personalization all while reducing post-click landing page production time by 90%.

How? Creating and optimizing post-click landing pages for the Eurosport Player at scale. Running A/B tests with previous tools was particularly challenging for Rigoni:
I always struggled with making A/B tests easy, especially when it came to testing the layout. With previous A/B testing platforms, I had to move elements around via code. Instapage makes the A/B testing process so efficient. I've never done A/B testing so quickly without needing to involve multiple teams like Product.
Furthermore, Instapage provided Rigoni the flexibility, speed, and power to create dozens of new pages with relative ease.
Rigoni continues:
It was the first time I had worked with Instapage… But, I found it to be one of the most intuitive optimization platforms I have ever used. I was impressed with the way I was able to manage the content having struggled with other platforms where I was required to do CSS or HTML. But with Instapage, except for requirements for very advanced functionality, I never had to go into the code.
Bring more agility to your marketing stack
To learn more about Stefano Rigoni and Eurosport's experience with Instapage, check out the full Eurosport case study. And, to improve your marketing team's speed and agility, request an Enterprise demo today.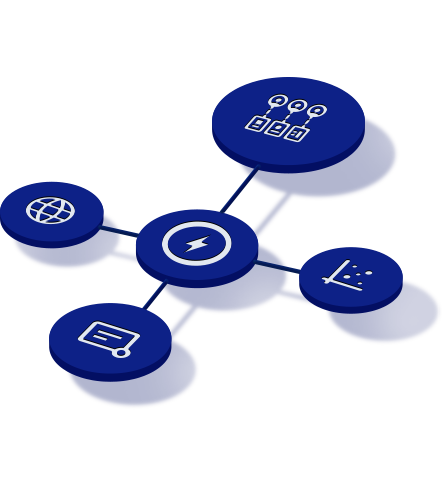 See the Instapage Enterprise Plan in Action.
Demo includes AdMap™, Personalization, AMP,
Global Blocks, heatmaps & more.