Sustainable growth is a challenge every organization experiences. As we know, for numerous professionals, growth is the definition of success.
While many factors can attribute to a company's progress, and all companies have unique stories of how they worked to get where they are, the origin is similar. It all begins with data. Growth is data-driven.
Companies that are scaling in this rapidly-changing climate, filled with uncertainties and fueled by technological advancements, are obsessively focused on data. Data gives operators an edge up on their competition, and some of the best data is customer and portfolio driven.
In my role, I head the internal marketing department at Directive, a search marketing agency specialized in enterprise and brands. When I joined the agency in 2018, we had about 25 employees and operated out of a single office in Orange County, California.
Today, our team has grown to over 60 employees and two U.S.-based headquarters, three offices in major American cities and an international hub in London. In this article, I have outlined four key areas that discuss the foundation that was needed for us to sustainably grow our business nationally and across the globe.
Distinguish yourself from competitors
When a company understands why they exist and who they exist for, that directly influences their concentration and the development of high-value differentiators. At Directive, we've concentrated on search marketing engineered around maximization of client ROI and developing a style of work that clients value.
A few essential differentiators grew out of this concentration.
Client relationship: We pride ourselves on our client relations. More so than functioning as a vendor, we want our clients to view us as an extension of their digital marketing teams. For example, meeting with clients weekly and being available daily through a private Slack channel.
We break tasks into weekly sprints, monthly analysis reports, and quarterly strategy reviews. Ensuring clear communication and transparency into the work we are doing at Directive.
Team structure: We intentionally limit our team to seven accounts per person, to allow our creative marketers an opportunity to focus on doing great work for clients. This also ensures a healthy work environment for our employees. As they have a manageable number of accounts that prevents burnouts and creates a framework that ensures work-life balance.
Marketing and web analytics technology: Traffic and keywords are not indicative of enterprise success. We built an analytics dashboard leveraging every SEO and PPC tool on the market's API to seamlessly blend third and first-party data directly into our client's dashboard. This saves hours of manual reporting for upper management and creates complete transparency into how our work's results have affected their pipeline and revenue targets.
It is easy to get distracted by external noise. Your unique value proposition is your competitive advantage. Strengthen it before exploring potential areas of expansion. Then expand where and when it makes sense and diversify, but don't dilute your core competencies.
Be the 'brand' not the other company
Historically our growth was through "eating our own caviar". We do world-class search marketing for our clients and implement those efforts on our brand as well.
Demand-generation-focused search marketing is incredibly powerful and has a massive impact on pipeline consistency. Our agency's focus was ensuring we were discoverable at the bottom of the funnel, when customers were ready to make a decision. For us, getting this step right first was critical.
However, we realized we had little awareness or mental space in our greater addressable market. Theoretically, one day, marketers in all industries could work for us or with us. It's better to be the Brand than "the other company." The same principle applies to a product. People want to work with category leaders.
Brand awareness is the reason industry giants like Coca-Cola still run multi-million dollar advertisements on traditional and digital media outlets. They're not advertising on TV, radio, display ads and on billboards to drive sales. They're doing it to keep their brand top of mind of their target audience — which eventually drives sales.
With brand awareness as a priority, we devised campaigns that were built with focus and intention. The exact campaign will vary by ICP, budget, and KPIs. However, there is undoubtedly a strong correlation between brand awareness, perceived quality, and brand equity. Which I will dive into next.
Brand equity: One of your most valuable assets
As search marketing experts, our priority is to create unique online experiences that attract the right users. However, what really matters is how that traffic turns into opportunities, deals, and revenue. Are the right visitors coming to your post-click landing pages?
At the end of 2018, Directive completely rebranded. Several factors attributed to our co-founders and executive team making this decision. One factor was the quality of leads coming in through our organic and paid efforts, two of our leading growth marketing channels, were not the quality we were looking for.
For Directive, it was clear we were not resonating with our ideal customer personas (ICP) — enterprise brands. Our complete brand overhaul was engineered to appeal to our portfolio and the type of clients we wanted to attract.
The rebranding resulted in a significant drop in lead volume, due to what we hypothesis as smaller businesses naturally filtering themselves out and dropping off. However, we did see an increase in mid-market and enterprise form completions.
On the sales side, brand equity grows your average order value and increases close rates. On the marketing side, brand equity increases click-through rate (CTR), increases conversion rate, and decreases cost per acquisition (CPA), and allows for better returns on all campaigns. Lastly, brand equity gives the business flexibility to launch new offerings and business lines.
Price of success: Pricing strategies
Your pricing structure is dependent on your organization's goals and strategy. Pricing can affect how a company grows and is perceived by the market. It directly affects not only the bottom line but also relates to brand image and perception. For example, if your goal is market penetration, your price is significantly low to break into the market.
At Directive, we offer a premium service for a value that reflects that. It also makes the most sense for how we and our clientele operate together, which loops back around to one of the main differentiators that distinguish us — our client relations and team structure.
How you generate revenue determines everything about your marketing and sales go-to-market strategy. Outlined are business goal considerations that will directly impact your pricing structure:
Increase profitability
Improve cash flow
Market penetration
Larger market share
Increase revenue per customer
Beat competition
Fill capacity and utilize resources
Increase prospect conversion
Strategic direction of growth
Embarking into a growth phase is an exciting time. Strategic data-driven insights must influence your direction within your company, or the department you manage, to progress. Set feasible goals and milestones to get you to the finish line.
Remember, you can do anything but not everything. Choose your areas of focus that will deliver on the bottom line and the goals that are set and run full speed ahead.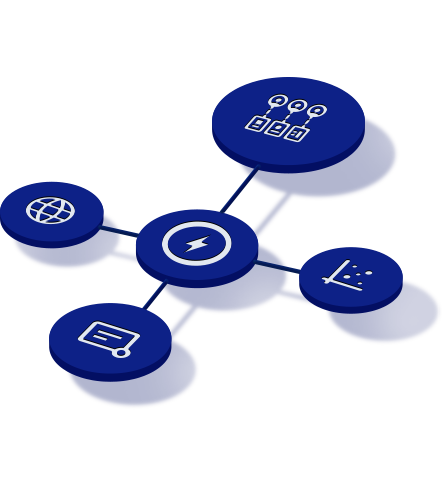 See the Instapage Enterprise Plan in Action.
Demo includes AdMap™, Personalization, AMP,
Global Blocks, heatmaps & more.