Digital marketers can't depend on any one-size fits all approach with their campaigns because consumers expect more from brands than ever before. People require brands to understand their exact problem and provide the perfect solution in the moment.
Part of this relates to consumer behavior and part of it is attributed to advancements in digital marketing technology. Technology has evolved to the point where marketers can create laser-focused messages for specific audience segments with a variety of ad types. But the question then becomes: which is the right approach, a customized or personalized advertising strategy?
Customized vs. personalized: what is the difference?
Customization and personalization are often thought to be synonymous, but that isn't the case. There is some overlap between the two (both aim to tailor marketing experiences to a user's interest and improve their experience) yet they take two paths to reach their end goal. They have inherent differences.
While customization is initiated by the user, personalization is done for the user.
Today's article explains the difference between the two approaches, highlights examples of customization and personalization in digital marketing, and the impact they have on user experience.
What is customization?
Customization is done by the user. Users are asked to identify their preferences and they are then shown things that they prefer. For example, when customers sign up for Netflix, the service asks users to select a few shows they like and then displays a list of options based on those choices. Then, Netflix customizes the user's account based on the identified preferences.
On other platforms, another example of customization happens when you click the "hide ad" option for Facebook ads or Google Display Network ads.
When you click to hide ads on display ads, Google sends you to a page where you can select your ad preferences, customizing what kind of ads you see while you browse websites:

Similarly, when you hide a Facebook ad, the social network provides a list of reasons why you hid the ad. Then asks you to set your ad preferences — customizing future ads for you: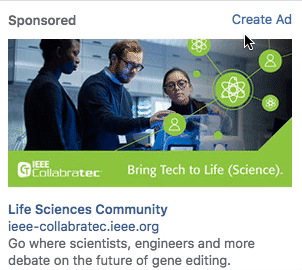 Customization enhances user experience because it allows users to control what they see. This makes them inclined to respond positively to the ads they see later.
What is personalization?
Personalization uses data points — information about the consumer, to increase user relevancy to the ads or other cross-channel messages such as emails and text messages that they are shown.
Advertising personalization uses insights such as basic demographic information, behavioral patterns, and buying preferences to craft marketing experiences for a specific audience segment, increasing the likelihood of a higher ROI.
To demonstrate, this graph shows the impact of personalization on conversion rates by advertising channel: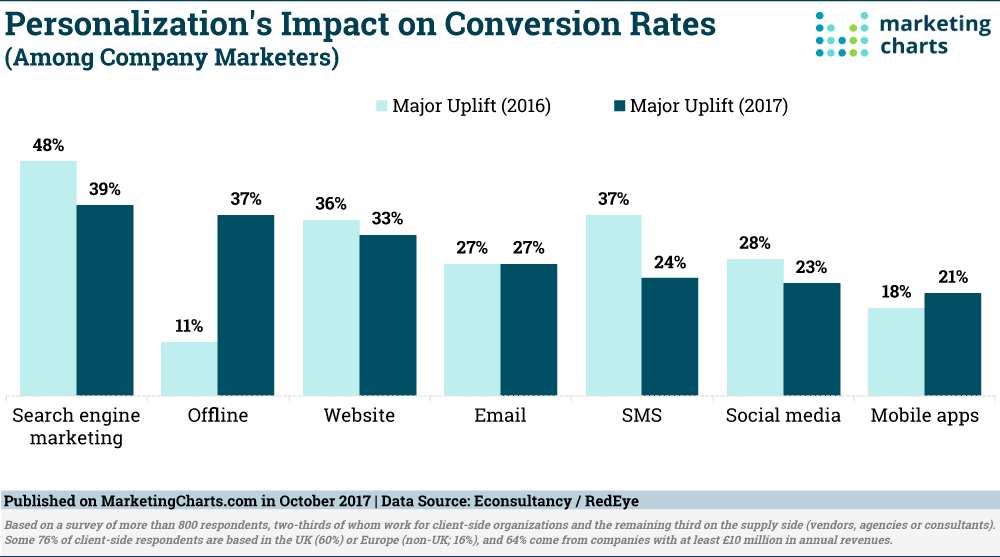 Advertising personalization doesn't just include first name tokens in emails or in-app messages. With all the available data points, digital marketers should be creating personalized campaigns regularly. It's an advertising necessity.
Personalization in PPC ads
The amount of user data available has changed how marketers run personalization campaigns in PPC marketing, email marketing, and marketing automation. Facebook and Google, in particular, give you access to a plethora of user data such as demographics, devices, interests, behaviors, and connections to help you create personalized campaigns for every audience segment.
With PPC marketing, at the most basic level, personalized campaigns can simply refer to message matching relevant campaigns based on a user's search query or their online browsing behavior.
Message matching user queries or browsing behavior with ads and relevant post-click landing pages is one instance of PPC advertising personalization. Optimove demonstrates message match with its remarketing ad and corresponding post-click landing page below. Both feature the same (or similar) headline, copy, branding imagery, and colors: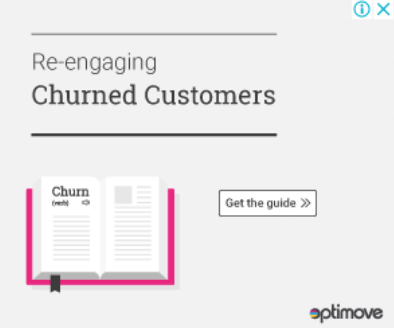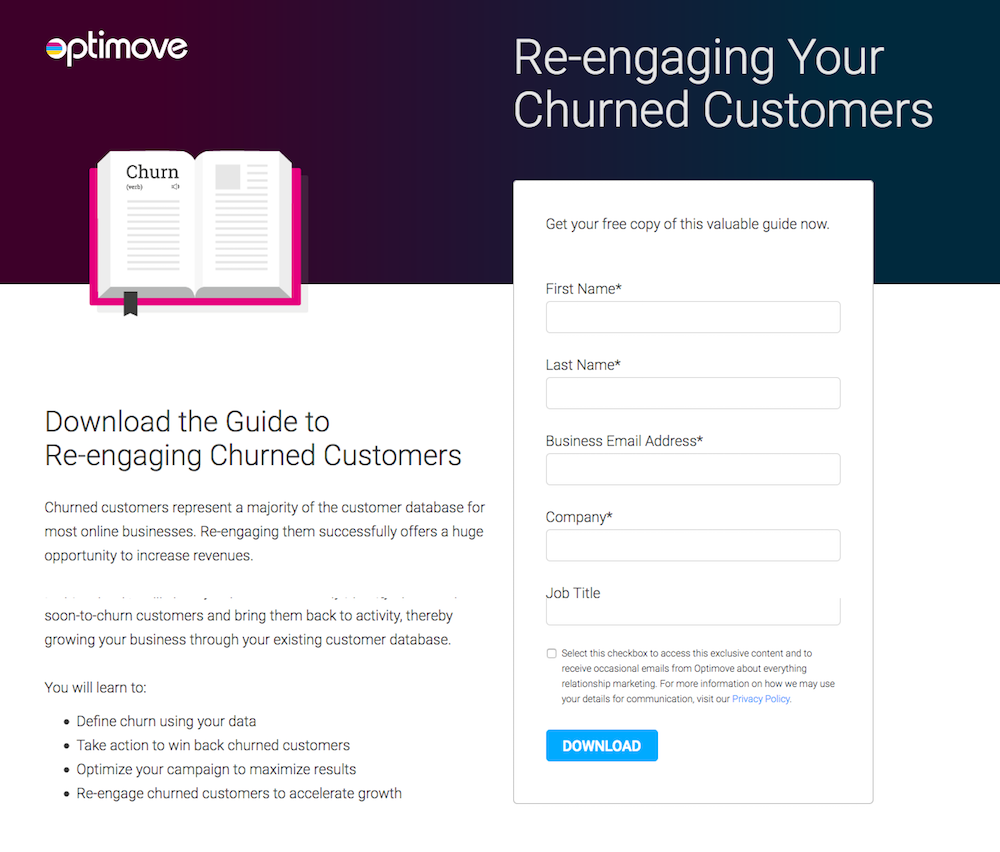 Personalization in PPC marketing also includes geo-targeting the ad's content and post-click landing pages to audiences in specific regions. You can use dynamic text replacement with your ads and post-click landing pages by using URL parameters of your post-click landing page to personalize the page.
Here's what using dynamic replacement text in Google Ads looks like: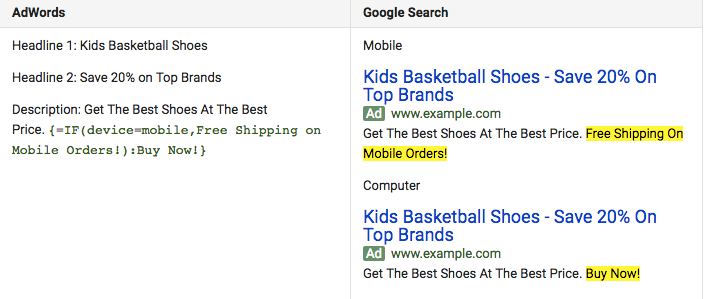 For example, the dynamic replacement text in the ad above will change when a user is doing a mobile search. Mobile users will see the first ad with the text 'Free Shipping On Mobile Orders'. Users who aren't viewing the ad on a mobile device will see the second ad, which doesn't have the free shipping text on it.
The same principle is applied to post-click landing pages, where geographical locations or other content changes for different users depending on the UTM parameters you set.
Personalization in email
With email, personalization has come a long way since using the prospect's first name in the subject line and email body. First name tokens are not considered personalization anymore because it is such a common practice. Now, brands can customize automated emails with data points specific to the account.
Look at Grammarly, for example. They send a weekly email with writing streak, productivity, and total words reviewed: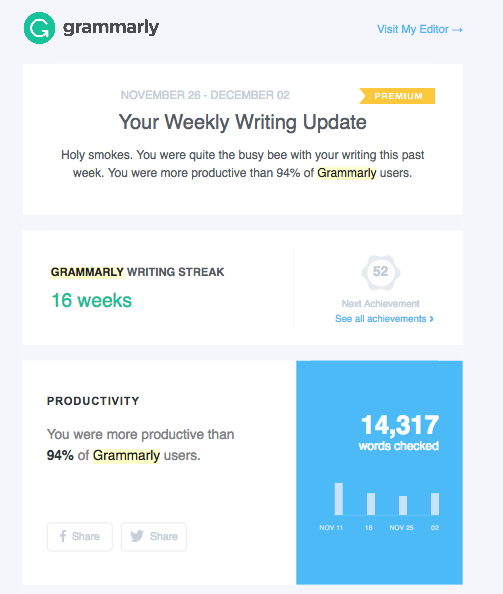 Connecting every email offer with its relevant post-click landing page is one of the most basic examples of personalization. This is what Invoca does with their email and post-click landing page sequence: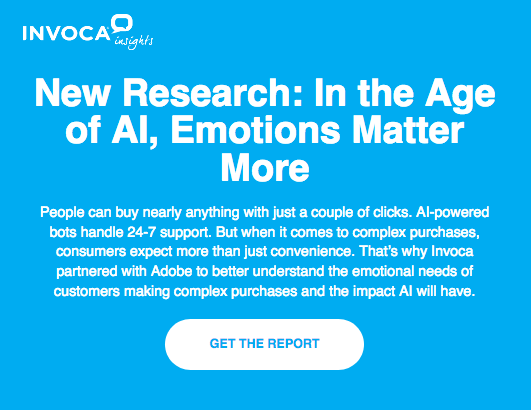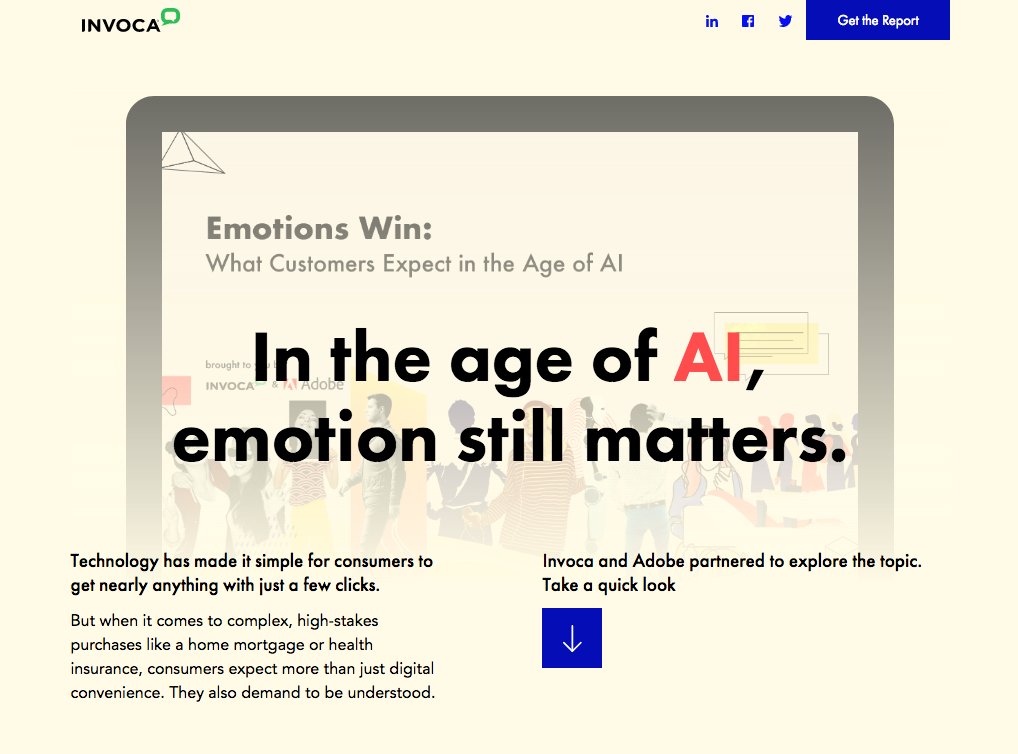 A more advanced method to email personalization is inserting dynamic content in your emails to determine which recipients see each content block within the email body. Then, show them the content that you know they prefer, like Campaign Monitor allows you to do: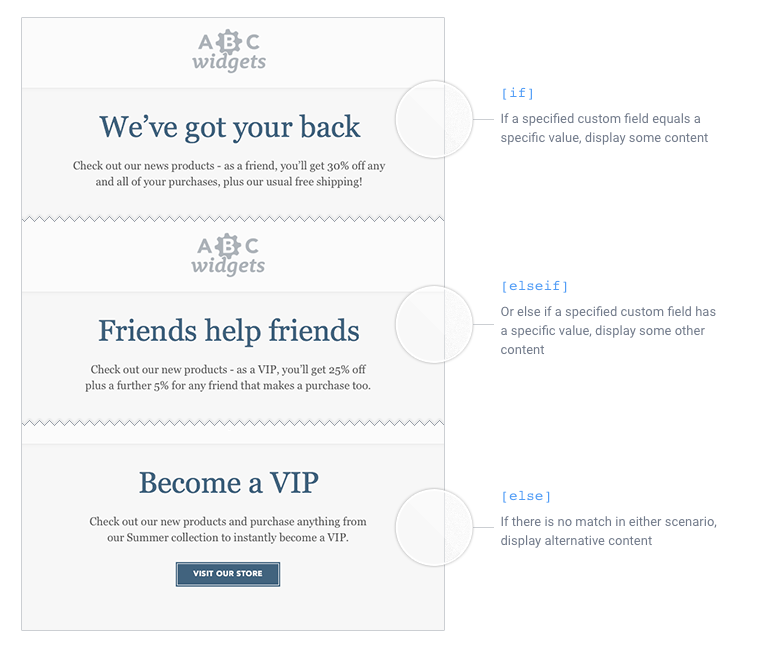 Personalization in marketing automation
Personalization is used in marketing automation by tailoring customer journeys to the right audience at the right time: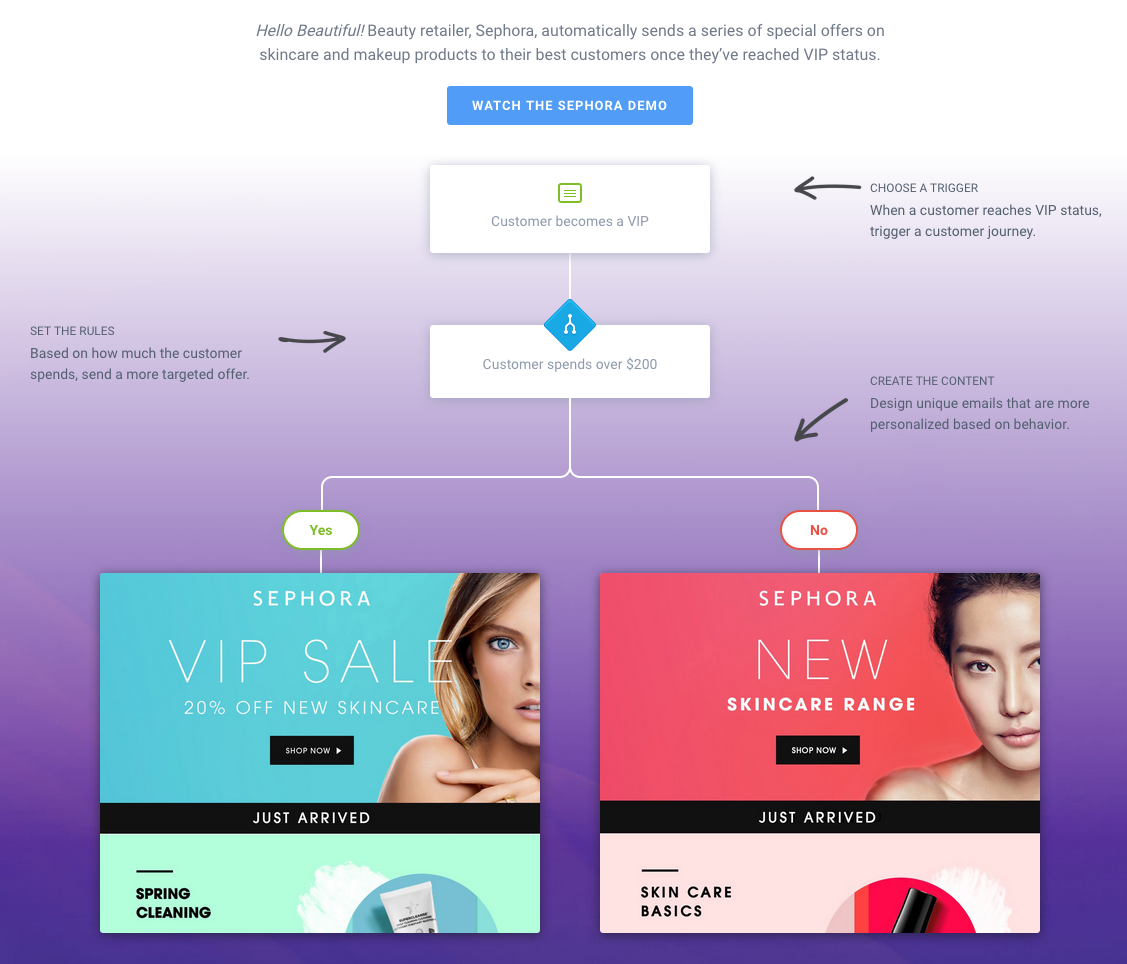 Effective advertising personalization encapsulates understanding users tastes and choices at a behavioral level and showing them advertising messages that you know they prefer.
While personalization and customization are two related, but different concepts, both have an impact on user experience.
Customization vs. personalization in user experience
User experience is the feeling a user has when they interact with a web page, an ad, or any other component of digital marketing. Both customization and personalization have a positive impact on user experience since they enhance the user's experience on a web page. Refer to the Netflix customized signup process earlier.
Customization improves user experience because it allows users to select their preferences, by outlining what they want, it becomes easy for marketers to show them marketing campaigns that are tailored for their specific needs.
Personalization improves user experience because marketers can create marketing campaigns based on information collected about their audience. When you know what a particular audience segment prefers, what their needs are, and what they are trying to accomplish — you can show messages that are perfectly message matched and relevant to them.
Customization vs. personalization — which is the right choice?
Instead of pinning the two approaches against each other and deciding which one to implement, use an amalgamation of both. That way, you provide your audience the best experience and marketing messages they want to see.
With customization and personalization, marketers can use multiple digital marketing channels to create optimized campaigns that users want to engage with. Review the Marketing Optimization Opportunities ebook to discover some missing opportunities you should use to increase your ROAS.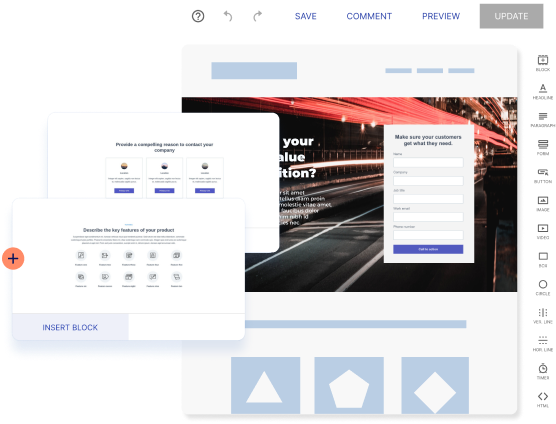 Try the world's most advanced landing page platform with a risk-free trial.