Sometimes prospects and customers want a faster solution to their problem than a form submission can provide. Live chat is one method to engage with your prospects faster and more efficiently; it's not the only way, though.
Providing a phone number is a quicker, more direct way to start a conversation. But what about the conversion data you miss out on when the conversion from your post-click landing page happens on the phone and not on a form or via a chatbot? In that case, you're only getting a small part of the picture when you consider these offline conversions can have a meaningful impact on the ROI of your campaigns.
That's where call tracking software comes in.
What is call tracking software?
Call tracking software allows you to collect actionable marketing insights that help you create targeted campaigns that ultimately persuade hesitant visitors to convert into customers. Industries that typically use call tracking software include restaurants, real estate, pharmaceutical, and fitness (but by no means is the software limited to those verticals).
Collecting user call data on Instapage post-click landing pages just became much easier. We're excited to announce Instapage's call tracking integration
with DialogTech and Retreaver! More on these platforms below… but first…
Why is call tracking important?
As the name suggests, call tracking enables you to collect and track caller data. This data helps you understand and map out the customer journey — allowing you to predict when conversions are more likely to happen.
Caller data also helps you:
Track offline conversions: Not all conversions take place online via a form.
Identify top performing post-click landing pages: Dynamic call tracking helps you see which post-click landing page is generating the most calls. You can then use this data to perform A/B tests.
Determine call sources: Track where the majority of your calls are originating from.
View number of calls: View the number of calls made on different post-click landing pages to see the overall call trends.
Learn peak call hours: Analyze which days and times bring in the most calls. This information can be particularly useful as you make bid adjustments for your paid campaigns.
Look at call durations: Call durations help you determine which campaign generated the longest phone calls that ultimately lead to a conversion.
Now you can integrate call tracking software you may already be using into Instapage post-click landing pages, enabling you to collect user data effortlessly.
The call tracking companies we integrate with
As we alluded to earlier, Instapage now integrates with DialogTech and Retreaver. Let's review some unique features about each platform.
DialogTech provides 'actionable marketing analytics for businesses that value inbound phone calls'. The platform uses the power of AI to generate more qualified callers, deliver personalized call experiences, and convert more unsure leads into customers.
DialogTech's top features include:
Call attribution: Increase ROI by making calls as measurable and optimizable as possible.
Conversion analytics: Find out which calls are quality leads, if those leads converted, and the content of the call.
Customer journey optimization: Customer experiences that convert more callers to lifetime customers.
Actionable insights: Analyze call data via customizable reports.
Plus, their contextual call routing functionality offers many advantages: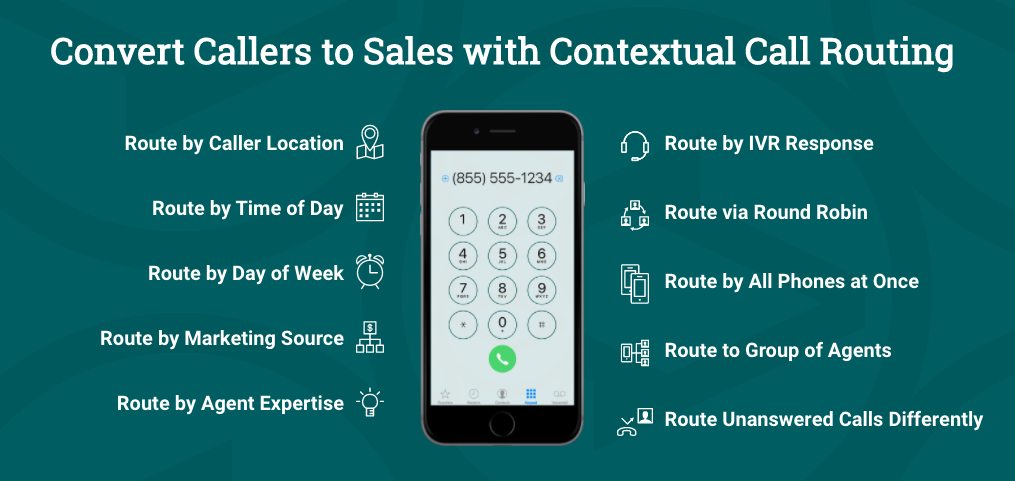 For specific details how to integrate your Instapage post-click landing pages with DialogTech, view this help center article.
Retreaver helps you 'pre-screen personalized leads and conversations across web and phone.'
Their software uses innovative technology that enables you to create personalized, relevant, and contextual campaigns at scale. You can manage thousands of customers with a personal touch by understanding critical information about them. Retreaver allows you to route omnichannel information to every respective call: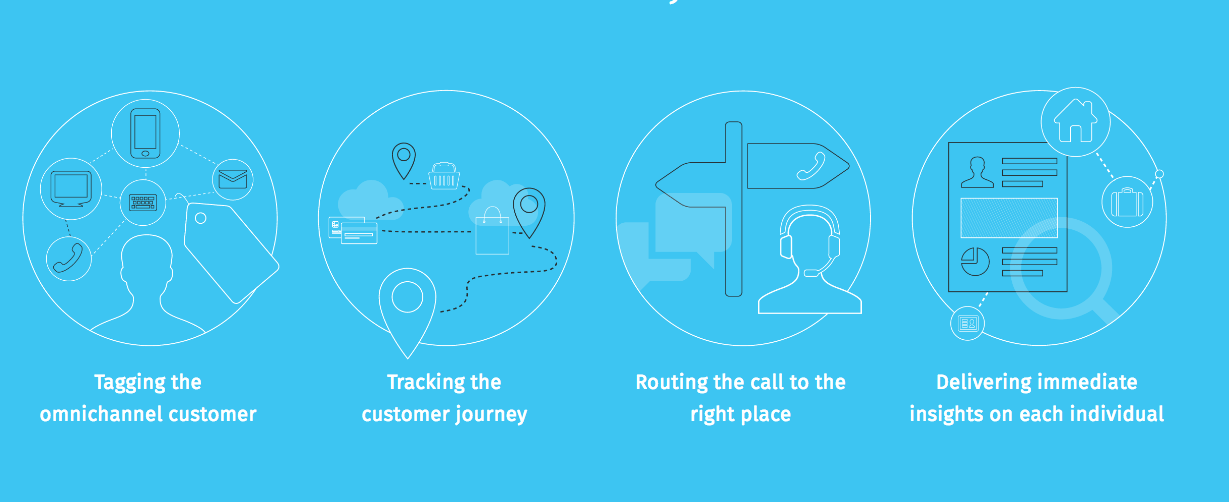 To integrate your pages with Retreaver, go here for the step-by-step process.
If you have any difficulties integrating your post-click landing pages with either DialogTech or Retreaver, please contact our help center and our experienced support representatives will assist you.
Try our new call tracking integrations today
Creating a positive user experience is all part of the post-click landing page and post-click optimization process. With that, when you include a phone number, ensure it is click-to-call (especially for mobile devices). That way, you're optimizing the post-click landing page and making it as easy as possible for people to reach you.
The call tracking software will then collect critical conversion data to help you optimize campaign performance and continue A/B testing. Take advantage of this feature now, sign up for an Instapage Enterprise demo here.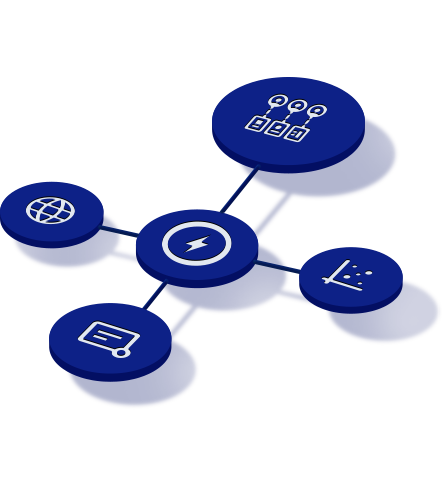 See the Instapage Enterprise Plan in Action.
Demo includes AdMap™, Personalization, AMP,
Global Blocks, heatmaps & more.