You've set your KPIs and established benchmarks for success. Now it's time to optimize your campaigns; but combing through your digital inventory and pinpointing the channels and optimization strategies that will move a previously unknown consumer to a known customer can prove difficult.
For many companies, the challenge lies in a lack of real-time insight into every step of the customer journey. When viewing channels in siloes, it's difficult to get a handle on campaign performance. That's where CAKE software excels, although a lot of landing page software now claim to solve the attribution puzzle.
To help digital marketers take control of their digital campaigns to boost campaign performance and increase Return on Ad Spend (ROAS), the CAKE platform built a new product: Journey by CAKE. The recently launched Journey solution empowers you to act on customer journey data in real-time, helping you to analyze and optimize the performance of all channels from a single, centralized dashboard: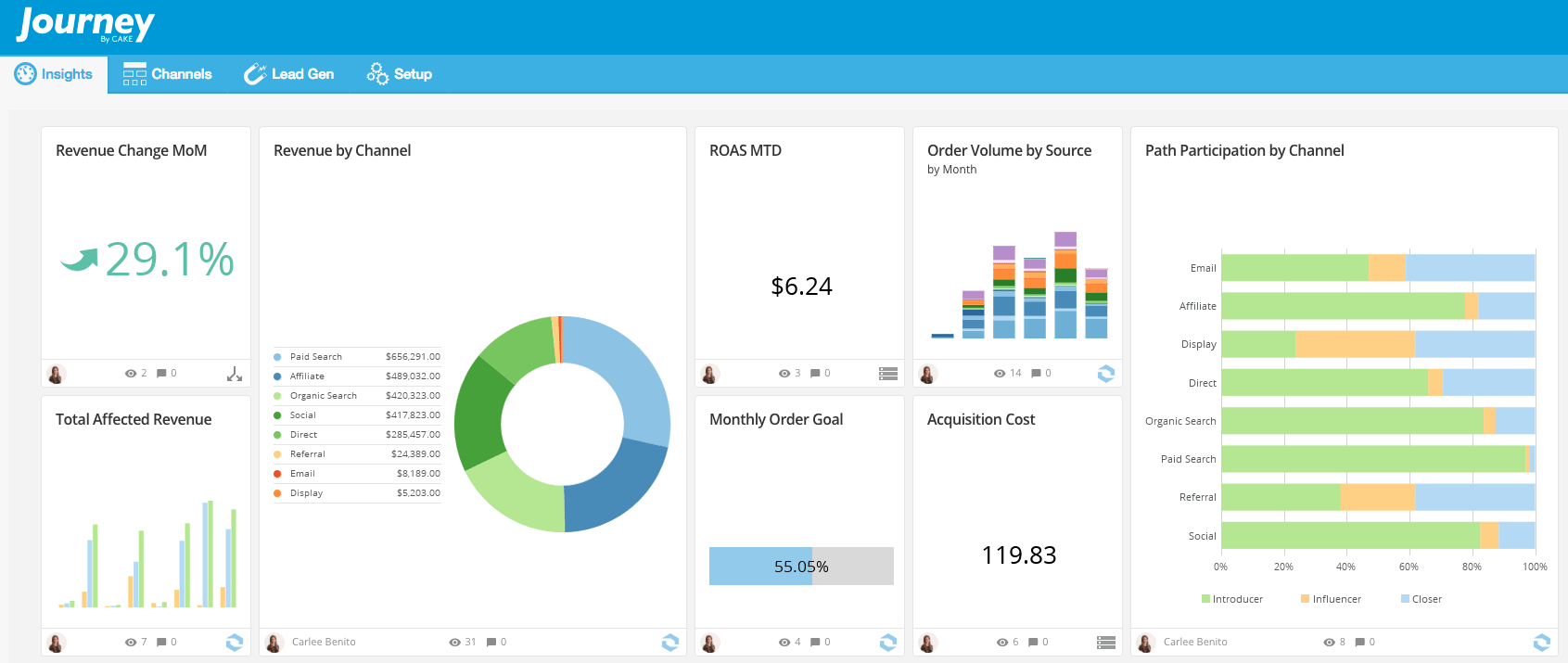 With Journey, you can collect, analyze and report on granular, first-party data about the significant touchpoints your customers engage with prior to a conversion. These insights provide a better understanding of customer behavior and transform the anonymous to the known.
Note to readers: Although CAKE software solutions offer multiple products and capabilities, including products for affiliate marketing, this article will focus on the newly launched product, called Journey — for companies who want a better understanding of their channel performance and insight into the customer journey.
Laying a strong foundation of data and digital media connections
As you look to marketing analytics solutions like Journey to optimize your digital campaigns, there are steps you can take to ensure you're prepared, and that you get the most out of your investment.
By focusing on pulling in granular, first-party data and establishing connections to digital media sources, you'll lay the foundation for accurate, real-time insights about every touchpoint along the customer journey — both now and in the future. This is the gateway to create actionable data that translates into valuable insight into campaign performance, multi-touch attribution, and customer journey analysis.
1. Leverage first-party data
First-party data includes information you collect through your own tracking platforms — data like ads viewed, what consumers have clicked on and purchased, CRM data, etc. that offers insights into consumer behavior and engagement. It's important to collect as much of this first-party data as you can, as this provides a valuable lens into opportunities to personalize offers and communicate with customers in the way they want.
Keep in mind: it's important — and now possible with Journey — to collect first-party data before a consumer visits the site.
2. Set up digital media integrations for third-party data
Over time, you can extend the visibility gained from first-party data with third-party data from external sources. Establishing digital media integrations with Google Ads, Facebook, Marketo, etc. enables you to pull in valuable third-party data such as campaign costs, paid search keywords, and funnel stages (MQL/SQL) to make it easier than ever to track performance, pinpoint campaign themes, and derive actionable insights from within a single platform.
Journey's integrations with media buying platforms result in an easy configuration process for the end user, while ensuring accurate and reliable data collection along the way.
3. Tap into a full feature set for added granularity
Once you've taken the above steps and you're equipped with a holistic view of the customer journey, you can take advantage of the solution's full feature set for added granularity. In the Journey solution, this includes:
Analyze key steps in the customer journey through data-driven attribution capabilities across channels. For example, the multi-touch attribution example below highlights the impact of introducers, influencers, and closers to maximize the value of digital marketing channels, sources, and campaigns.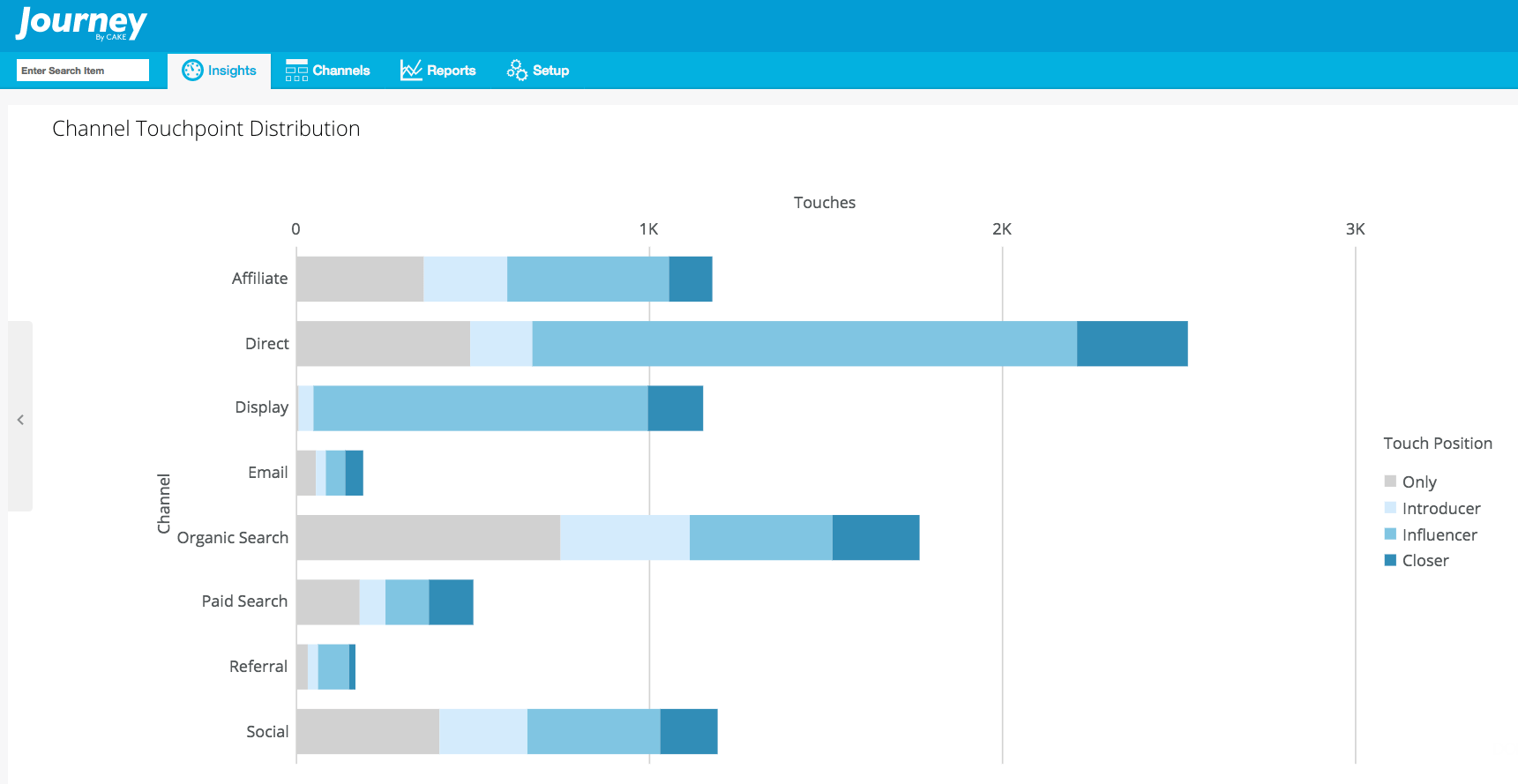 Visualize the vital interactions in the customer journey that move unknown consumers to known customers.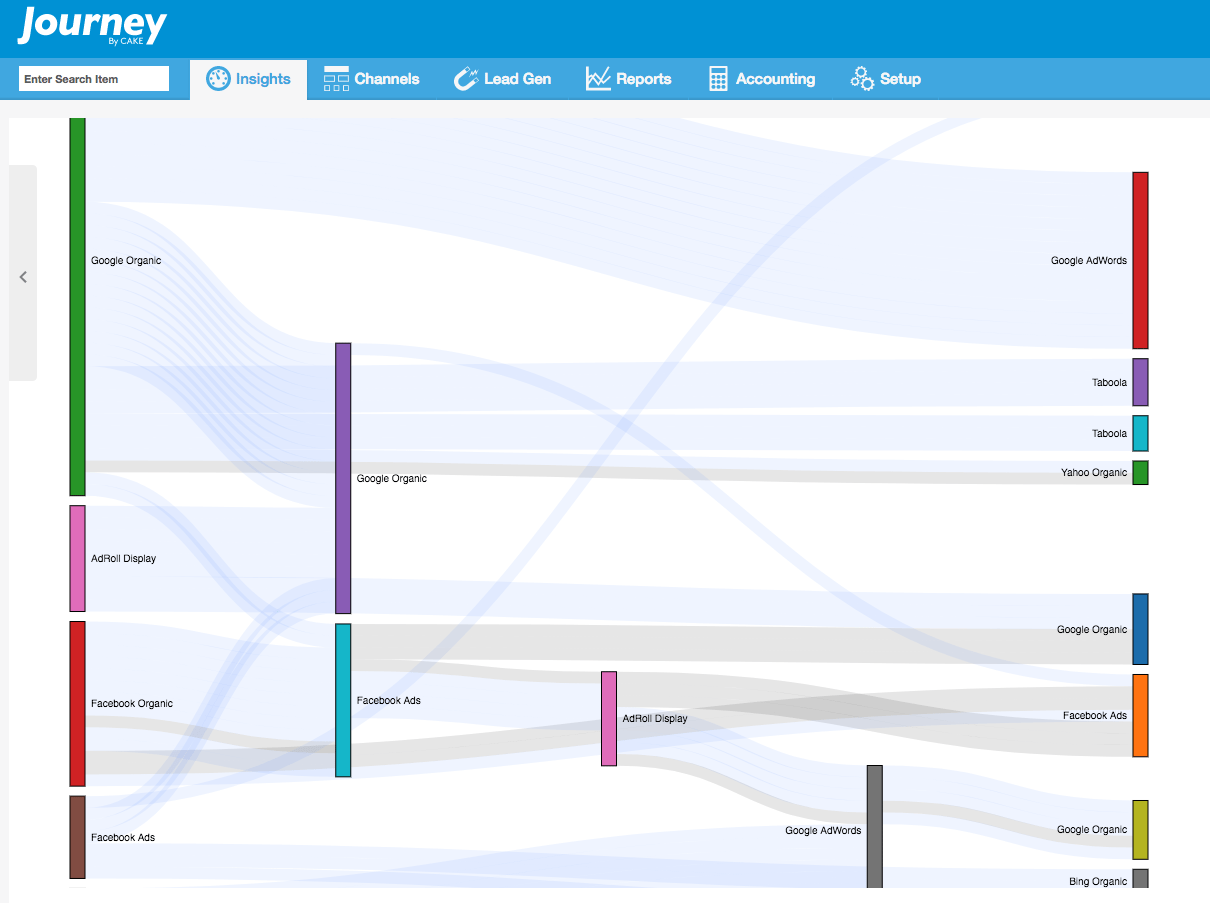 Seamless integrations with digital media and marketing tools to ensure you have a single view of your ad spend.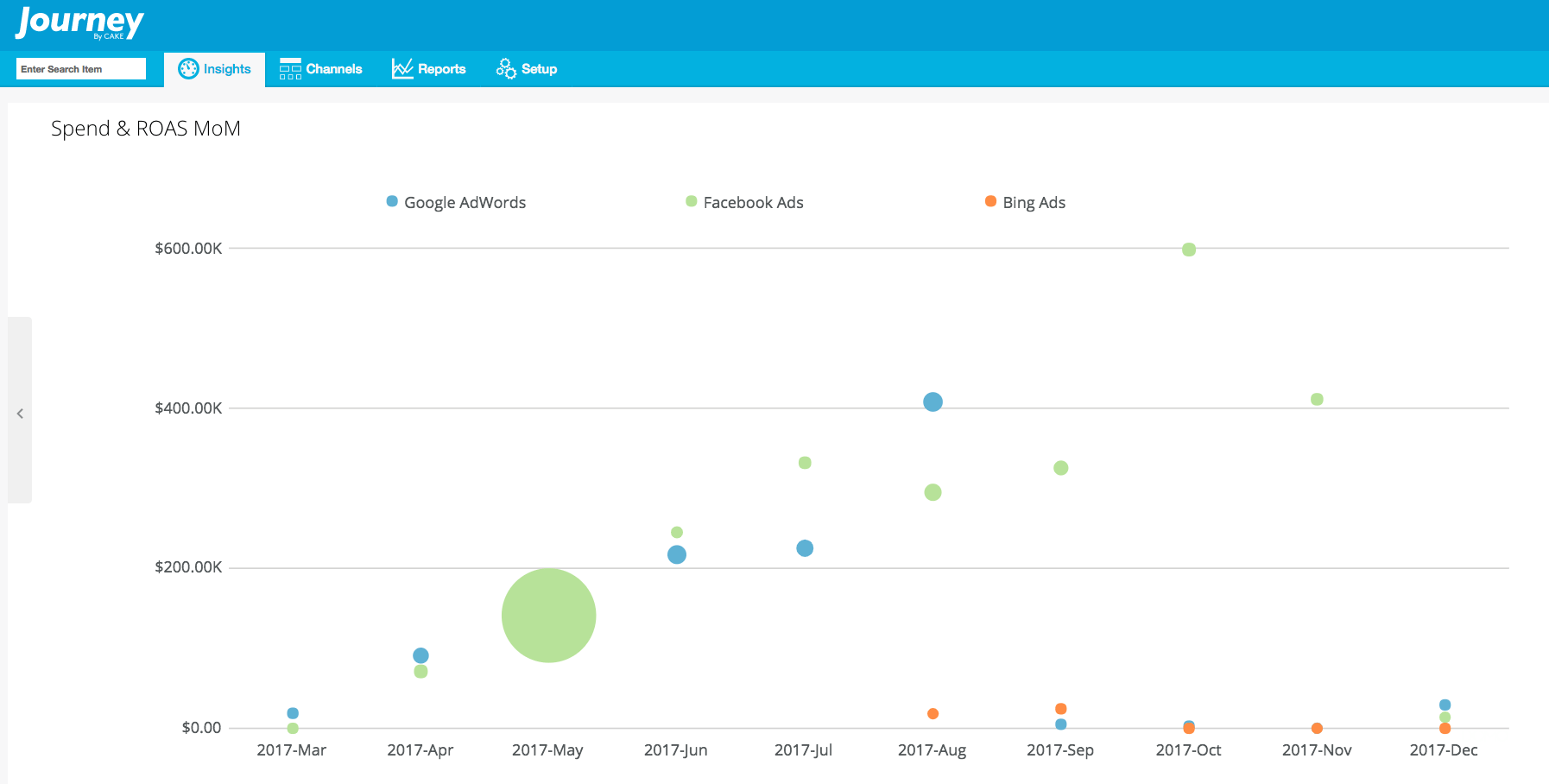 By taking these steps, you'll be that much closer to ensuring your multi-touch attribution and customer journey tracking are all connected, and ready to take full advantage of the solution to improve decision making around how to optimize your campaigns.
Marketing intelligence checklist
To complement your marketing tech stack, here's a checklist of what to look for in a multi-touch attribution and customer journey solution:
Granular reporting: gain deeper insight into campaign performance through creative, post-click landing page and campaign metrics
Custom visualizations: leverage customizable dashboard visualizations to view insights into customer journey data and performance metrics
Access to raw data: utilize an open API to export raw data to other business intelligence solutions
Cross-device capabilities: utilize unique customer IDs to tie tracking capabilities across devices and backend systems
Ecommerce toolset: integrate your product feed for granular order report details down to the SKU level and utilize voucher codes for campaign attribution
Mobile measurement: manage mobile and cookieless campaigns in parallel with all other channels in real-time
Affiliate optimization: manage affiliate campaigns with granular payout rules, pixel management, and an affiliate portal
Campaign targeting: actively redirect consumers to the post-click landing page most appropriate for them based off granular data points such as language, region, device, etc.
Fraud detection/prevention: take immediate action on fraud with pixel whitelisting and custom alerts that recognize abnormal campaign behavior
How to Get Started with Journey
To start taking control of your digital campaign performance and boost your return on ad spend, visit Journey by CAKE.
About the author
During her five years at CAKE, Carlee Benito has worked in client success and digital marketing, and now serves as Product Marketing Manager. She loves working on a product that she uses herself on a daily basis to uncover insights into campaign performance and is excited to share its value with other marketing professionals. When she's not working, she loves to travel and spend time in the great outdoors, hiking, sailing and taking pictures.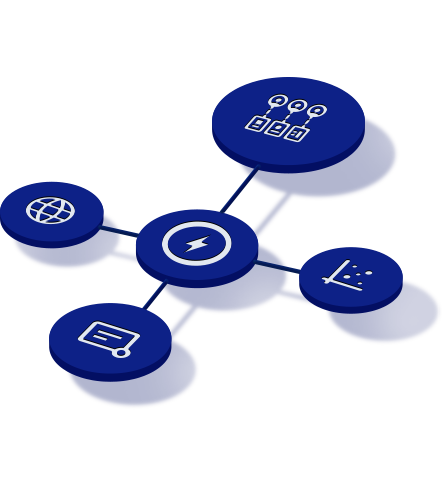 See the Instapage Enterprise Plan in Action.
Demo includes AdMap™, Personalization, AMP,
Global Blocks, heatmaps & more.