Brand authenticity is something that all consumers want to see, but what does it mean and why does it matter?
According to Geoff Beattie, Cohn Global Practice Leader of Corporate Affairs, when people think of authentic companies, they think of:
A brand that has values and morals and stands by them no matter what while honestly divulging its practices (flaws and all). In fact, the thing people most wanted was open and honest communications about products and services. And that finding was consistent around the world.
For brand authenticity, it needs to be perceived as reliable, respectful, and real. We feel inspired by authentic brands and emotionally invested in their success. So we buy their products even when there might be less expensive alternatives. Companies perceived to be authentic build brand loyalty and tend to be more profitable.
Let's take a look at five companies who have benefited from aligning their product, mission, and marketing efforts, and discuss what they do to convince us they're an authentic brand.
5 examples of how brand authenticity can be profitable
Dove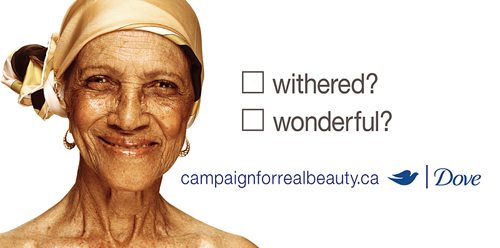 When Dove began its Campaign for Real Beauty in 2004, (now the Dove Self-Esteem Project) it transformed itself from merely a soap company to a company with a vision. Their new mission statement was that "beauty should be a source of confidence and not anxiety."
By consistently aligning its marketing efforts with its mission statement. Dove has been able to change its public perception to a brand that authentically champions women's empowerment and wants to change the conversation around beauty. The longevity and resources Dove has put into changing the advertising industry's narrow view of beauty have also made Dove appear more credible with its marketing messages.
The Dove Real Beauty Sketches campaign exemplifies how Dove has successfully aligned its mission of helping women develop a positive relationship with their appearance and its own marketing efforts. It was the most viewed viral ad campaign of 2013 with nearly 135 million views.
In the video, Dove has women describe themselves to a sketch artist who draws them without seeing them. And then has a stranger describe that same woman to the sketch artist. They place both sketches next to each other and have the women view them side by side. It sparks a realization in these women that they're their own worst critics.
This commercial was effective because it:
Focuses on Dove's values: empowering women and changing the conversation around beauty.
Creates an emotional connection: the women's statements and reactions to their portraits evoked strong emotions in many women viewers. They can relate with judging themselves too harshly and only focusing on their imperfections rather than what makes them beautiful.
Has a clear, consistent message: this continued the theme of Dove's larger campaign.
Dove has not only received numerous accolades for their campaigns, but within a decade of the start of their Campaign for Real Beauty, Dove has seen sales jump from $2.5 billion to over $4 billion.
They've been so successful because they've taken a stance on an issue many women feel strongly about. They created a fund in 2004 to organize activities, including discussions about online bullying, with organizations like the Girl Scouts, Boys & Girls Clubs of America, and Girls Inc.
Patagonia
Since its inception, Patagonia's mission statement has informed everything the company does. From its culture, to product design and manufacturing, to its marketing messages.
Patagonia is committed to:
Build[ing] the best product, caus[ing] no unnecessary harm, us[ing] business to inspire and implement solutions to the environmental crisis.
How does Patagonia fulfill its mission and instill a sense of authenticity in its endeavors?
Invests in renewable energy
Has a 'Drive-Less' program that gives a monetary incentive to employees to not drive alone to work
Developed the Chemical and Environmental Impacts Program to manage chemicals and environmental impacts of their global supply chain
Builds durable products and where possible use raw materials that cause less environmental harm
Donates 1% of its sales to grassroots environmental groups around the world
Promotes fair labor practices and safe working conditions throughout their supply chain
Actively campaigns for environmental causes like preserving America's national parks
Another way Patagonia ensures its product and marketing efforts are aligned with its mission is its Worn Wear program. This program allows consumers to buy and sell used Patagonia garments and educates customers on how to help their gear last. Their goal is to ensure their clothes last longer and to reduce overall consumption in the process.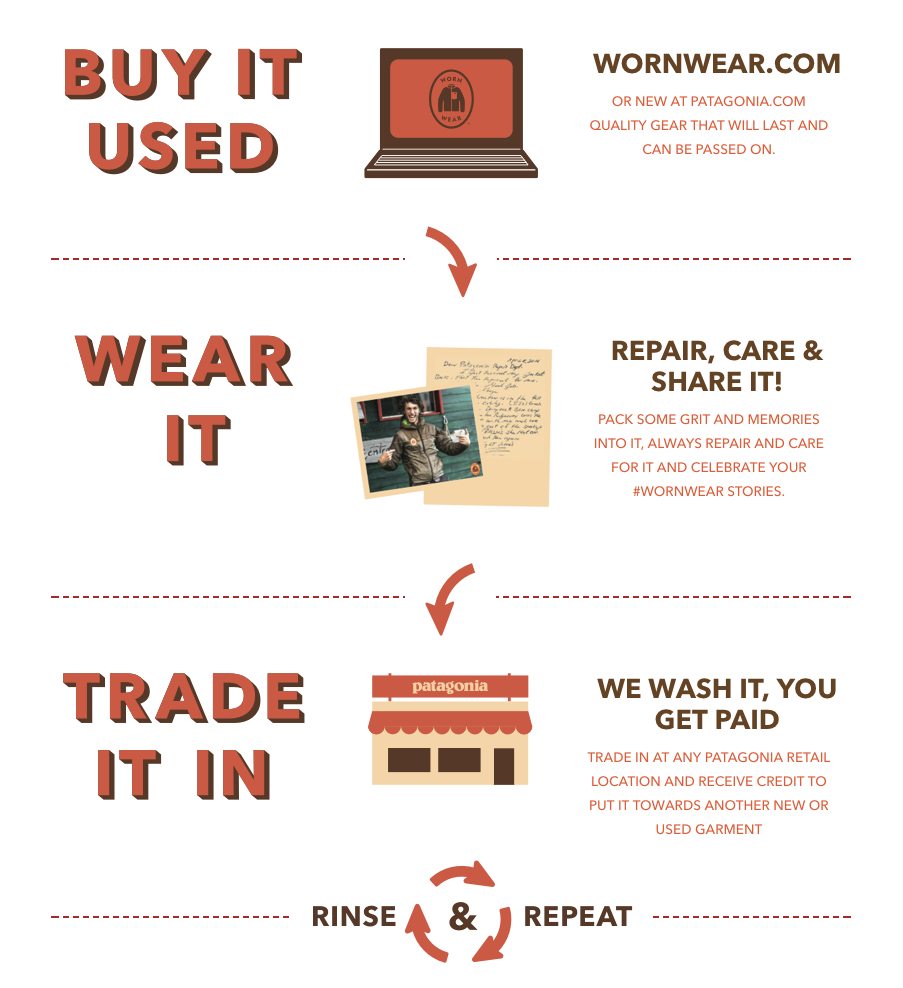 In 2011, Patagonia ran a full-page ad on Black Friday that read "Don't Buy This Jacket." The ad copy laid out the profound toll the construction and distribution of this jacket has on the environment. The ad asked consumers to think about the environmental impact of consumerism. The result: Patagonia saw its "revenues grow about 30 percent to $543 million in 2012, followed by another year of 6 percent growth in 2013."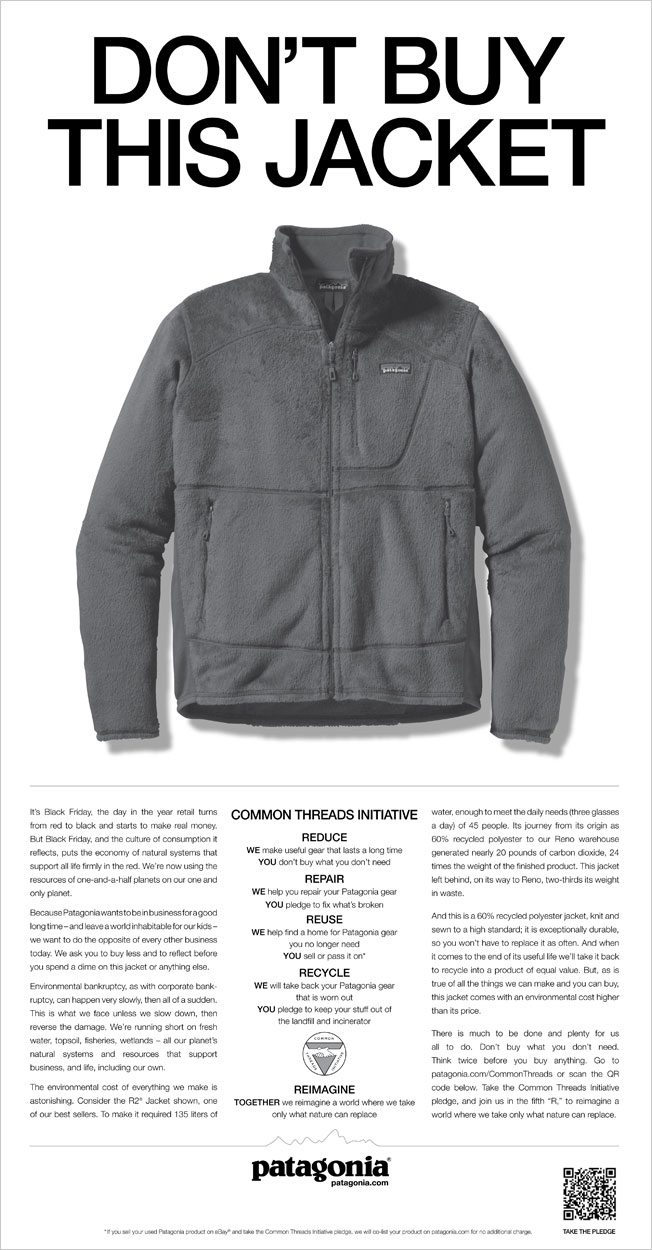 Because Patagonia stands behind its convictions and aligns its marketing efforts with its core values. It comes out as an authentic brand. And its authenticity has built a loyal and growing customer base, fueling its success.
Buffer
Buffer is a social media management solution, and they're known for their dedication to transparency both internally and externally. When the company was only seven people, the founders decided they needed to define what their culture was and put together a list of their values.
Buffer's second value is "Default to Transparency, " and this is evident throughout their company culture, product, and communication with customers. They even have a whole page on their website dedicated to transparency.
They've achieved this level of transparency by publishing employee salaries/equity and company financials online, showing internal metrics, and more.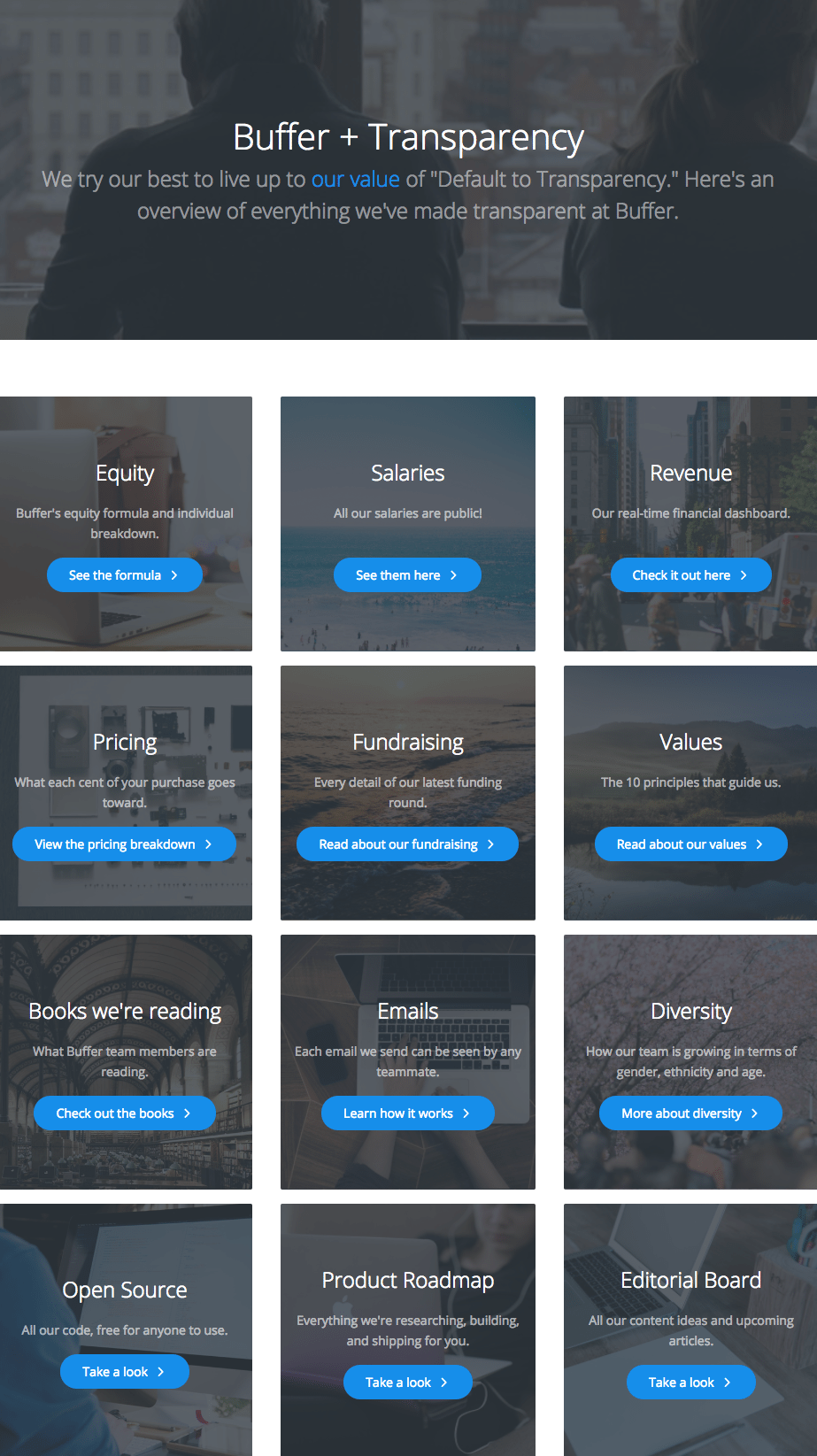 By being direct, outspoken about their values, and consistent in acting on them. Buffer has built brand authenticity that is inspiring more tech companies to increase their own transparency.
According to their recurring revenue calculator, transparency seems to be working. From 2015 to 2016, Buffer saw a 49.7 percent increase in their annual recurring revenue.
Chobani

Chobani has come to dominate the Greek yogurt market because of its CEO's unequivocal devotion to bringing delicious, high-quality strained yogurt to America.
When Hamdi Ulukaya, a Turkish immigrant, came to the U.S. he was unimpressed by the yogurt quality, so in 2005, when he discovered a recently closed yogurt plant was for sale, he jumped at the chance and bought it.
A firm believer in the notion that a business should impact local communities positively has affected the way Ulukaya runs his business. Chobani's tagline is, "A cup of yogurt won't change the world, but how we make it might."
Combining his passion for quality yogurt made with natural ingredients, with his strong sense of duty in creating a positive impact on local communities, has led people to view Chobani as an authentic brand making an honest product.

Ulukaya's devotion to local communities and creating a happy, well-paid workforce has garnered his company valuable publicity. Ulukaya has advocated for raising the minimum wage, and in 2016 he gave 10% of the company to his employees.
Because of Chobani's actions and quality product, the company comes out as an authentic brand. Chobani has now surpassed Yoplait in sales and market share, reaching nearly $2 billion in sales in 2016.
Zappos
Zappos is perceived as an authentic brand because of how their CEO Tony Hsieh has built the company culture around ten core values:
Deliver Wow Through Service
Embrace and Drive Change
Create Fun and a Little Weirdness
Be Adventurous, Creative and Open-Minded
Pursue Growth and Learning
Build Open and Honest Relationships with Communication
Build a Positive Team and Family Spirit
Do More with Less
Be Passionate and Determined
Be Humble
These values are the heart and soul of the company. Hsieh is so deeply committed to delivering a "wow" experience that everyone, regardless of position, goes through the same four-week training as their call center reps. This is required so that everyone understands their customers' pain points and will be able to deliver the best possible product and service in the future.
To ensure that everyone they hire wants to be there, and will, therefore, give the best service possible. Zappos offers a $2,000 quitting bonus after the first week of training. This might seem crazy, but it shows Zappos' commitment to protecting and advancing its workplace culture.
Hsieh is unafraid to make massive changes in the company's organizational structure. In 2013 Zappos made headlines when it announced it was embracing Holacracy, a 'self-governing' system that more evenly distributes decision-making within the organization. Hsieh made this move because he feared that without it Zappos would become less innovative and too bureaucratic as it continued to grow — diminishing their ability to deliver the "wow" experience.
Zappos carries its unconventional and quirky personality into its marketing as well. In a recent campaign #ImNotABox, Zappos used their packing to encourage customers to think outside the box. Recipients were asked to fold and cut the box into different items, including a smartphone holder, a geometric planter, and a 3-D llama.
The ultimate purpose, according to Kelly Smith, a Zappos employee on the experiential campaign team, was to "inspire people to become the best version of themselves and to see the world with a new perspective. We want people, in the end, to say, 'I'm not a box.'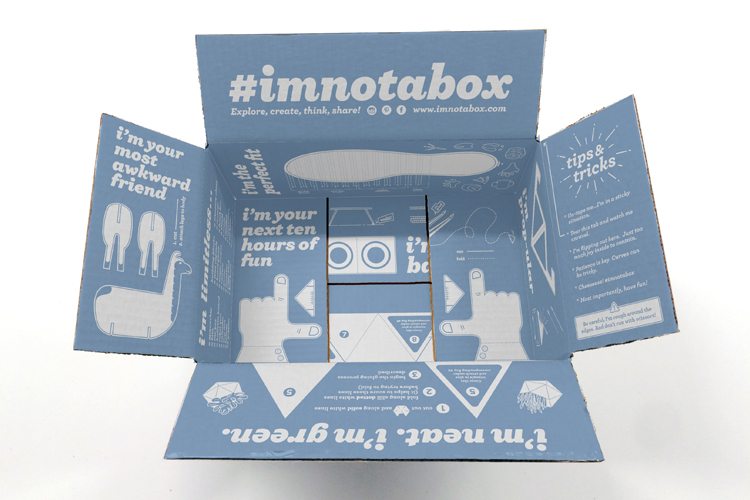 Zappos' dedication to putting customers first and building a transparent, positive, and unique company culture, resulted in a $1.2 billion acquisition by Amazon in 2009. Since the purchase, Zappos has managed to retain its identity and stay successful, producing over $2 billion in annual revenues in 2015.
How authentic is your brand?
Building brand authenticity comes from within and permeates every aspect of a company. Marketing as an authentic brand means investing the time to discover what your brand stands for. It ensures that your message aligns with your core values and actions.
Turn ad clicks into conversions, create dedicated, fast-loading landing pages for every offer. See how to provide all of your audiences with unique landing pages by signing up for an Instapage Enterprise Demo today.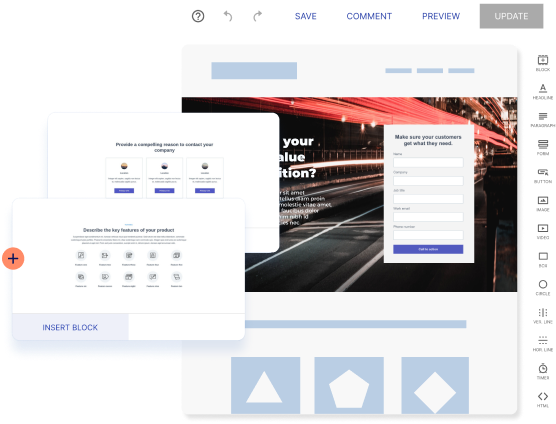 Try the world's most advanced landing page platform with a risk-free trial.