We surveyed 1,440 marketers to discover what's trending in digital advertising.
During the survey, we asked marketers to share what types of advertising platforms they currently use, what platforms they plan to try, and what platforms perform best in terms of return on ad spend (ROAS).
Here's what they said.
Google and Facebook are the superior digital advertising platforms
Surveyed marketers named Google and Facebook as their top digital advertising platforms in terms of both usage and performance. A whopping 87% of respondents use Google, and the same percentage use Facebook. 44% of marketers identified Google as their top-performing digital advertising platform, saying it delivers a higher return on ad spend than any other platform. Facebook came in second, with 25% of marketers saying it drives the highest ROAS. Unsurprisingly, both platforms are pivotal to marketers' success.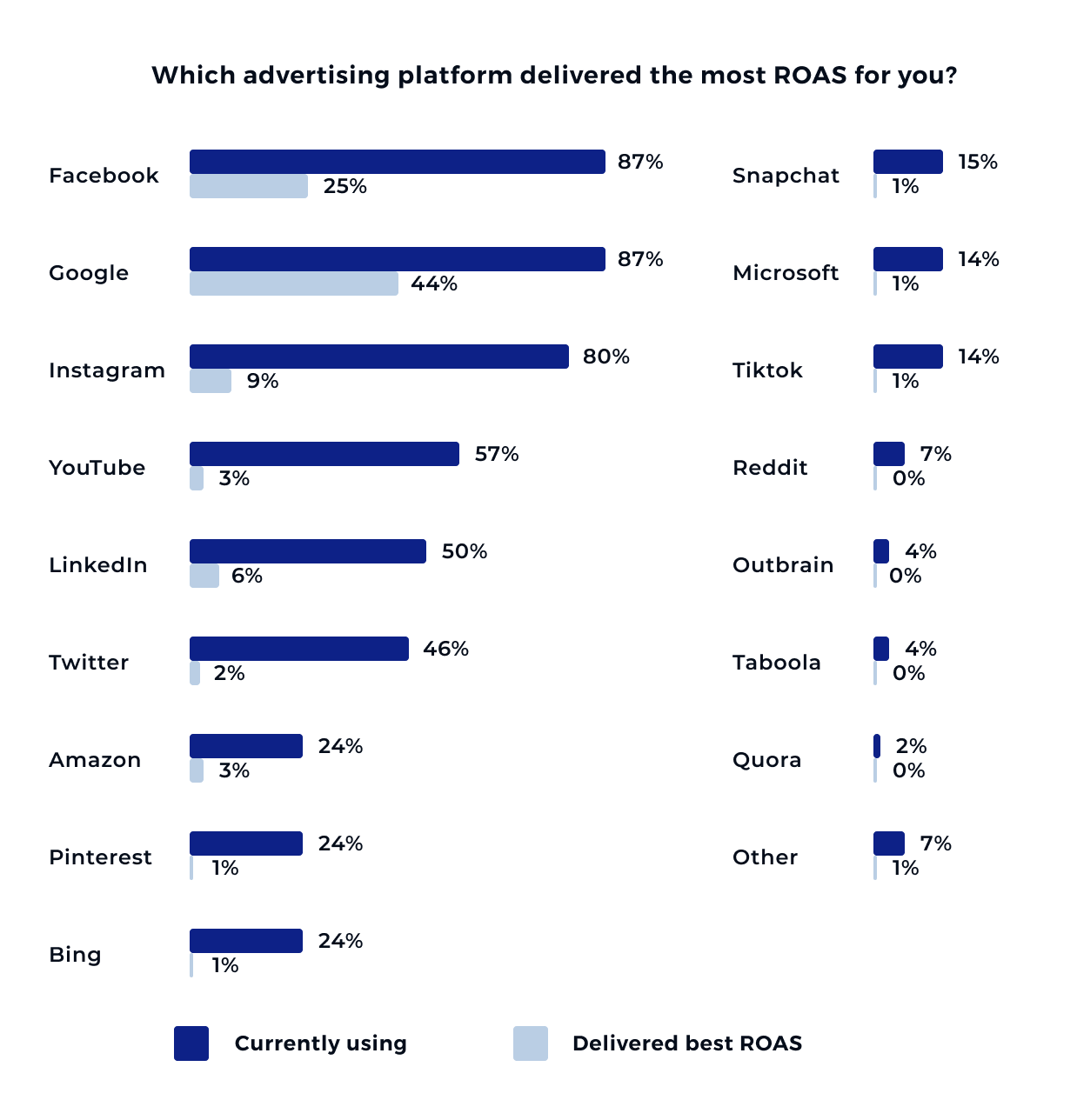 What makes Facebook and Google so special? Both advertising platforms are contextual, empowering advertisers to reach potential customers during high-intent moments. To keep users engaged, they prioritize highly relevant content that ensures an excellent user experience. For these reasons, they're well-positioned to remain in top spots.
Instagram continues growing in importance
Instagram followed closely on the heels of Google and Facebook both platform usage and performance. 80% of respondents use Instagram, and 9% say it's their top-performing advertising platform.
With the same targeting abilities as Facebook, it makes sense that Instagram would be nearly as popular—and effective.
TikTok is here to stay
When asked which digital advertising channels they planned to start using, 25% of respondents said TikTok, demonstrating that online video is here to stay for advertisers. In an open-ended question, 116 marketers also identified TikTok as the "next big thing in digital advertising."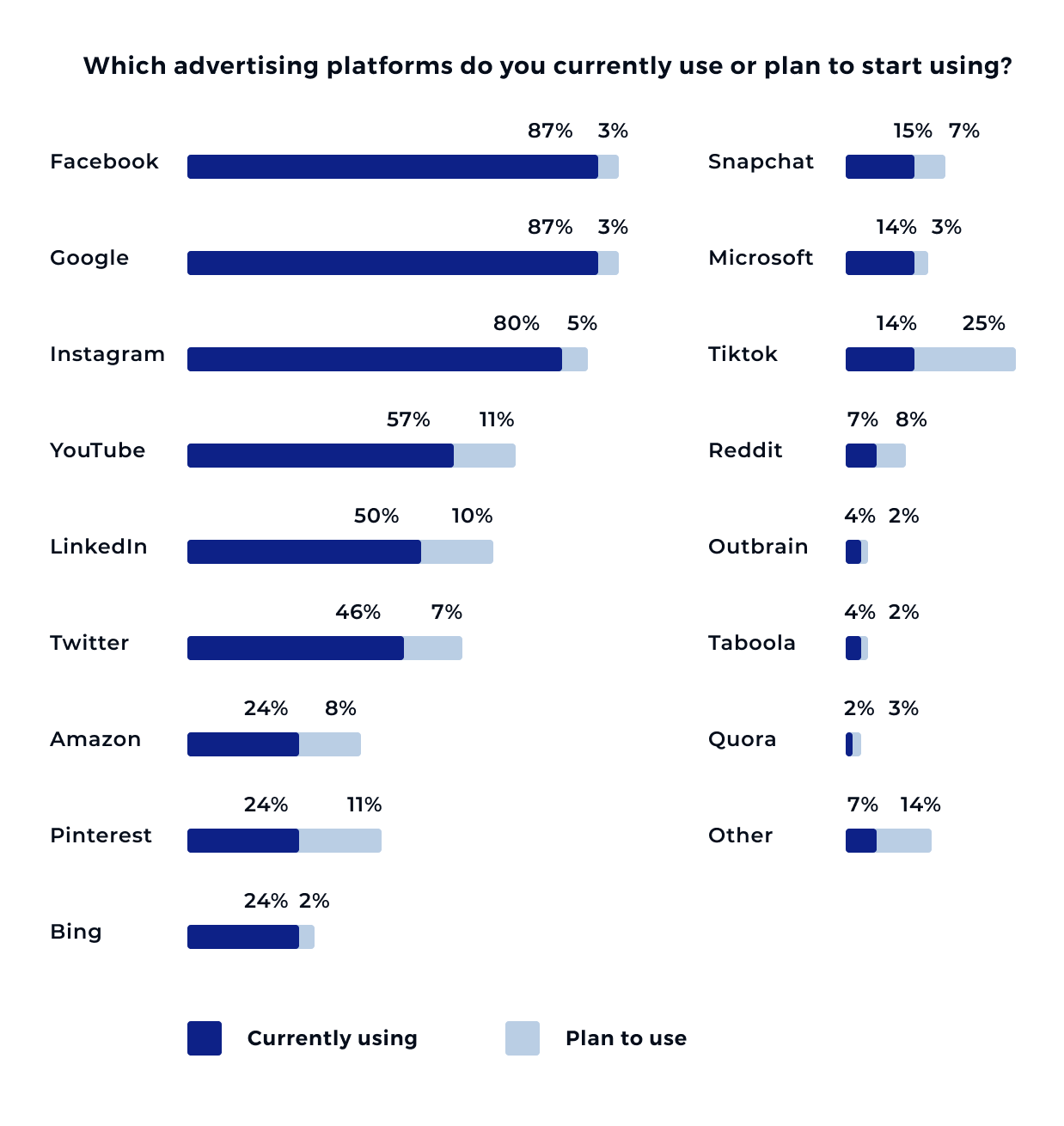 What's TikTok's secret sauce? "TikTok is more machine than man," wrote John Herrman of the New York Times. "It is constantly learning from you and, over time, builds a presumably complex but opaque model of what you tend to watch, and shows you more of that."
In other words, the platform keeps users engaged by curating a personalized video feed. Where other social media platforms have tried and failed to implement this strategy, TikTok has succeeded. The advanced machine learning system behind TikTok allows advertisers to reach the platform's billion monthly users with content that truly resonates.
Choose the digital advertising platform that gives you the most ROAS
Now more than ever before, it's vital that you stay ahead of the curve. To excel at digital advertising, you need to remain agile and adapt quickly to anything that comes your way.
Need help taking your Google Ads and Facebook Ads to the next level?
Try Instapage
31% of marketers are losing leads because they're sending traffic to their homepage or another Facebook page. Instapage empowers you to create message-matched landing pages for your social ad campaigns to increase conversions—and your ROI.
For example, the average conversion rate for Google Ads across industries is less than 4%. Instapage customers have an average conversion rate of 16%.
Discover how to use Instapage to scale your advertising campaigns and turn ad clicks into customers. Book a demo today.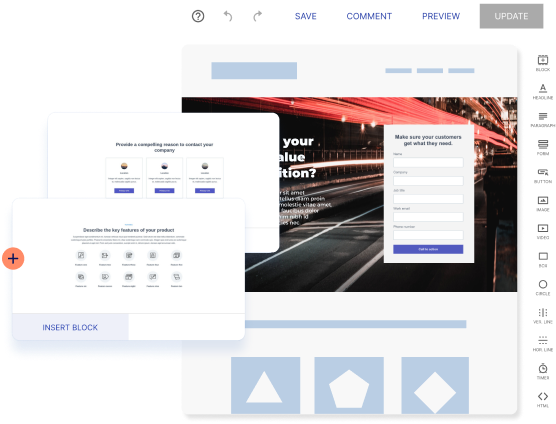 Try the world's most advanced landing page platform with a risk-free trial.