When it comes to post-click landing pages, many software options have a "builder" or a "tool" to create post-click landing pages. Many of these companies offer something in addition to post-click landing page creation, so they're more of an all-in-one package instead of best-in-breed. But only one solution is fully customizable, designer-friendly, and the best at optimizing paid advertising campaigns.
That's Instapage, and no brand knows that better than Autopilot.
Autopilot and Instapage: a perfect pairing
Autopilot is an email marketing and marketing automation leader, providing the industry's first self-service, multi-channel solution that helps companies easily visualize and automate the marketing journey. With post-click landing pages and marketing automation working in tandem as much as they do, Autopilot required a platform that would allow them to create, integrate, publish, and A/B test quickly — without IT resources.
Autopilot and the marketing journey
With the marketing automation space being over saturated, Autopilot constantly looks for new ways to differentiate their brand, increase traffic, generate leads, and subscriptions. To do all of that, they knew that post-click landing pages are the best way to achieve those goals because post-click landing pages are great at creating first impressions and designed for conversions.
They set aggressive growth goals that were dependent on capturing and converting new customers via their 30-day free trial. Autopilot built out a comprehensive lead generation campaign that offered gated content like webinars, free trial signups, ebooks, etc. and sent users to a generic tour page. Even with all that, their initial free trial conversion goals fell short.
Success, the Autopilot way
Autopilot's Chief Marketing Officer, Guy Marion, tasked their Director of Marketing, Anne Fleshman, to test several post-click landing page creation platforms on a variety of factors. After evaluating the competition, Autopilot selected Instapage for its intuitive builder, advanced A/B testing capabilities, and our rich integrations ecosystem. As an added bonus the Autopilot tracking codes synced seamlessly.
They then refocused their post-click landing page strategy by eliminating the generic tour page and sent all of their paid advertising to a keyword, message-matched post-click landing page created on Instapage.
Autopilot's results
Since becoming an Instapage customer in January 2015, Autopilot's marketing campaigns have never been the same. They began to see some impressive results. Most notably:
254% increase in free trial conversions
3.67% to 13% conversion improvement
50% cut in cost per conversion
Autopilot's experience with Instapage is best summarized by their Director of Marketing, Anne Fleshman:
Where we really saw a difference with Instapage is when we started testing different post-click landing page variations for our PPC search campaigns. We were previously sending traffic directly to a generic tour page, but when we created keyword message-matched post-click landing pages… we were able to see conversion rates lift up to 254%.
Take a cue from Autopilot
Autopilot's story with Instapage is not an isolated one. Many other companies continue to see outstanding results using the Instapage platform to build, publish, integrate, and A/B test their post-click landing pages. You can be next!
Get started creating your high-converting post-click landing pages, sign up for an Instapage Enterprise demo today.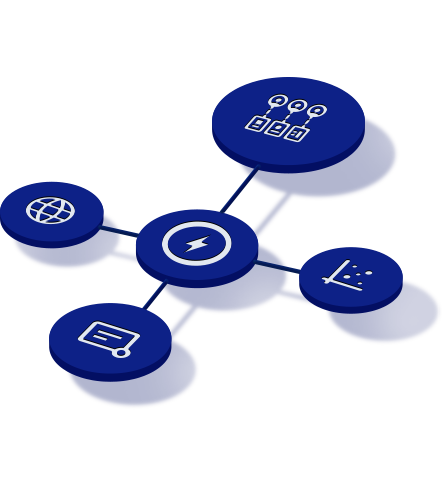 See the Instapage Enterprise Plan in Action.
Demo includes AdMap™, Personalization, AMP,
Global Blocks, heatmaps & more.