While Google tries to lure us from our apps with the AMP project, Facebook is doing everything they can to keep us in them – first by using "Instant Articles" to host publishers' content on the social network, and now with the release of a totally new mobile-specific ad format called Canvas Ads.
And so, the battle for ad dollars rages on.
Why mobile?
If you read our article on Google AMP, you already know that mobile internet speeds around the world are astonishingly slow.
Because most users that access Facebook now do so via mobile, the social network is trying harder than ever to create a better mobile ad experience for both its users and its advertisers. In an announcement on its business blog, Facebook had this to say about the new Canvas release:
We're committed to building great mobile experiences for people and doing so also opens up new creative possibilities for advertisers. We've invested in engaging experiences like video and the carousel format to empower advertisers with more creative space to share their brand and products on mobile. But the website that opens after someone clicks on an ad is often slow to load and not always optimized for mobile, creating a disjointed and frustrating experience for people. And website pages are only growing in file size…"
Alleviating the often annoying experience of browsing the web via mobile has been a primary focus of businesses for a while now – especially since the number of mobile Internet users surpassed desktop internet users in 2014. Both Facebook's Canvas and Google's AMP are just the latest attempts to keep us from Gronk-spiking our phones and tablets into the ground out of anger.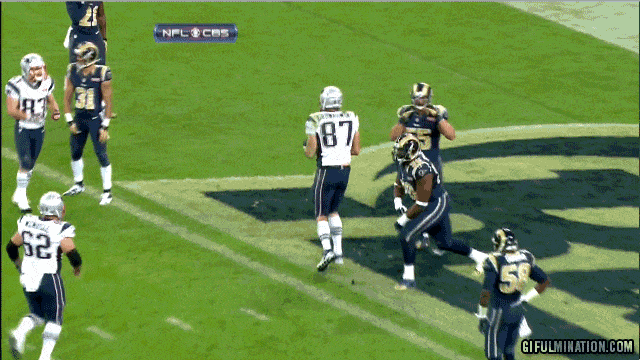 Only time will tell if they work; but if early results are any indication, we should be seeing more advertisers testing out the new format as it becomes more accessible to the public.
So far, Facebook claims tests of its new format have been promising. A remarkable 53% of users that open a Canvas ad view at least half of it, and the average view time per ad is a shocking 31 seconds.
What exactly are Facebook Canvas ads?
In Facebook's words, Canvas is "a full-screen ad experience built for bringing brands and products to life on mobile."
It allows advertisers to deliver fully immersive, interactive ads that are hosted completely on Facebook — thereby eliminating the need for users to click out of the app to engage with mobile content.
"What's remained top of mind for advertisers is how challenging it is for them to tell compelling brand and product stories on mobile in ways that are enjoyable for people and effective for their business. The data tells them people are discovering content, brands and products in mobile apps, so advertisers are looking for new and creative ways to share information with people there," said the team at Facebook.
At first glance, a Canvas ad could be mistaken for a regular news feed ad. However, when clicked, it opens up to cover the entire mobile screen. Combining videos, photos, GIFs, and call-to-action buttons, it delivers what some call a "microsite-like experience" that allows people to click, scroll, swipe, and tap to engage with brands right on the Facebook platform.
How brands are using Facebook Canvas ads
Since Canvas is brand new, there aren't a ton of examples of it in use yet. But because Facebook has been testing this ad format with a select few brands for the last several months, we'll share how some brands are experimenting with it:
1. Wendy's serves up a cheeseburger
In their first Canvas campaign, Wendy's used the new ad format to show Facebook users a deconstructed cheeseburger, and let them scroll and swipe through the numerous ingredients: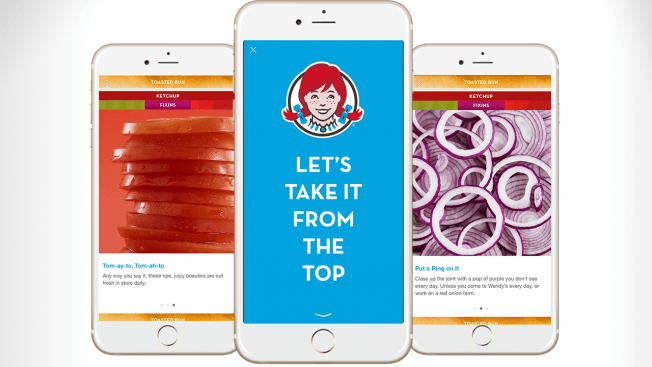 "The Wendy's quality story carries a lot of equity with our fans and we wanted to invite them into that story, literally layer by layer," said Wendy's Director of Digital Marketing, Mike Bueno. "We're always looking for new ways to have fun with digital, and Facebook is a great partner in helping us do that."
2. Mr. Porter showcases its athletic wear
Using Canvas, men's clothing brand Mr. Porter gave its fans a look at their line of athletic wear. In the ad, users can scroll through product categories, and click through to the company's website if they see a product they're interested in buying.
3. Gatorade celebrates Serena Williams
After tennis superstar Serena Williams won her 21st major championship last year, Gatorade commissioned 21 unique art pieces for a one-of-a-kind mural in New York. Their first Canvas ad gave fans a behind-the-scenes look at the creation of each one.
4. Carnival cruise lines gives a virtual tour
Carnival Cruise Lines was among the first to test the Canvas ad. With help from agency Arnold Worldwide, they creatively put together an itinerary of one of their cruises, which Facebook users could navigate through on their own by simply scrolling and swiping.
The Canvas team did an amazing job making this happen. Here's what a Canvas Ad looks like: https://twitter.com/codeblue87/status/702964422365548549/video/1

— Ben Cunningham (@codeblue87) February 25, 2016
"It becomes a completely immersive experience on someone's phone," remarked Stephanie Parker, Arnold's Associate Director of Social and Content Systems. "That really allowed us to digitally build out a cruise itinerary."
5. L'OCCITANE gives an inside look into how its products are made
"On the sunny island of Corsica, L'OCCITANE discovered Imortelle, the flower that never wilts or fades, even after it's been picked," reads the opening screen of the beauty brand's first Canvas ad. In the following screens, the ad takes viewers through a virtual product ingredient tour, and finishes with a call-to-action button that invites them to shop holiday gift sets.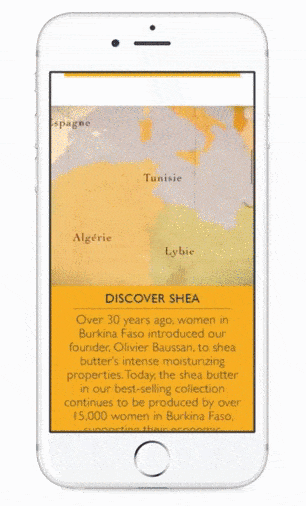 6. Coca-Cola introduces its new aluminum bottle
Coca-Cola used its first Canvas ad to announce the release of its new aluminum bottle. The shortest-lasting ad on this list, it showcases pictures of customers drinking from the new product and finishes with a short time-lapse of a mural dedicated to the new design.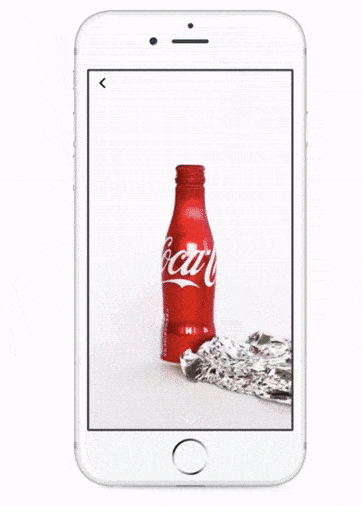 7. Burberry builds a holiday gift lookbook
Through a virtual holiday gift lookbook, Burberry gave its fans a sneak peek at the new products and lines available for purchase during the holidays.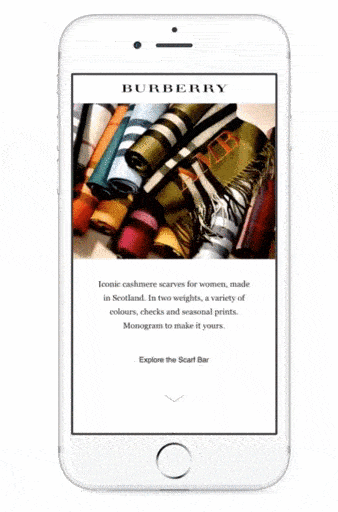 8. ASUS creates a gift-giving guide
In an attempt to "end bad gifts," ASUS created a short Canvas ad. The ad helped Facebook users pick out the perfect presents for their loved ones during the holiday.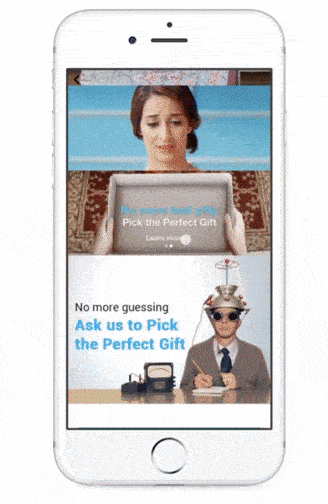 9. Lowe's informs young homeowners of upcoming trends
With their first Canvas ad, Lowe's aimed to connect with young homeowners to show them new upcoming trends and looks in interior design and how to achieve them DIY-style.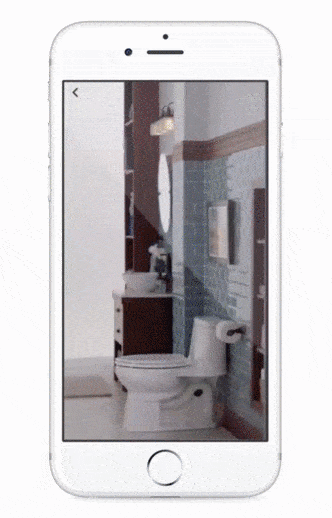 How you can use Canvas to deliver highly engaging ad experiences
Right now, building your first Canvas ad is possible through Facebook's self-serve ad tool called Power Editor. (If you don't know how to use Power Editor yet, we recommend you take the time to learn, because otherwise you'll have to request access to Canvas here.)
There, Facebook allows you to drag and drop all sorts of media to create an interactive experience. Unlike anything you've done before. Here are a few things you can do with Canvas:
Create a bold header with a logo that reinforces your brand:

Use photos to capture users' attention: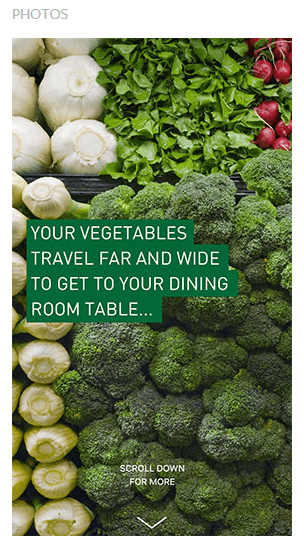 Leverage text blocks to give fans more information: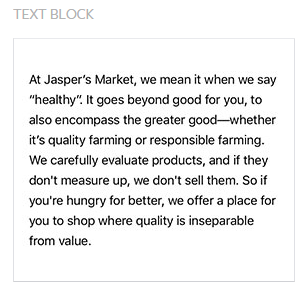 Add different types of CTA buttons to compel users to click through to your website: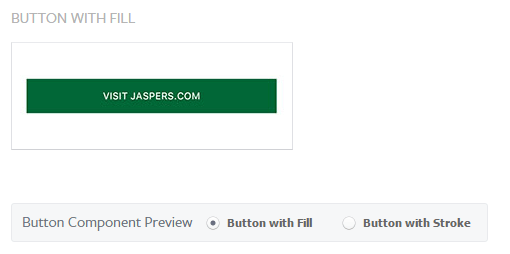 Incorporate a carousel to let users swipe through different screens:

Create a video to tell the story of your product or service, or give people a glimpse of it in action: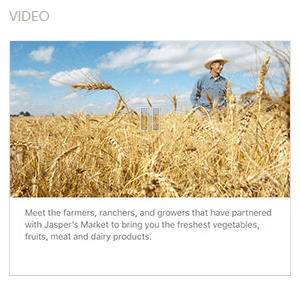 Upload a product set to show customers your new offerings: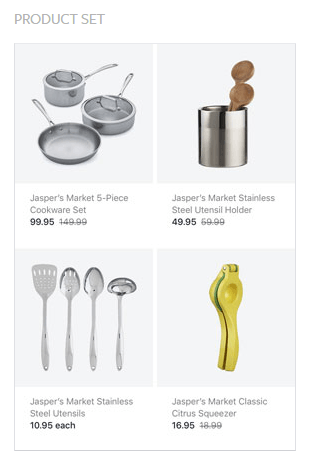 According to Facebook, design specs are as follows:
Photos:
Image ratio: Images use the full width of the screen by default

Image size: A full width image is 1,080 pixels. But you can use wider images if you select the fit to height (tilt to pan) display option. A full-height image is 1,920 pixels high. However, you can use a taller image if you select the fit to width (tap to expand) display option

File type: .png, .jpg
Videos:
Video: Minimum resolution of 720p

Orientation: Portrait orientation is recommended, and it's also recommended that you not make videos full screen. Note: Landscape orientation videos will automatically resize themselves to play in portrait. This causes them to shrink and have black bars on either side

Length: Include multiple videos in your Canvas. But for optimal loading speed, the collective run time should not exceed 2 minutes

Format: .mp4 or .mov

Thumbnail: This will be the first frame of the video
For more information about design specifications, visit Facebook's Canvas help center here.
How can I use Canvas with my landing pages?
That's an excellent question.
To some, the fact that Facebook is aiming to keep people from leaving their mobile app is scary. More time spent on the platform means less time spent on business' mobile sites.
However, until Facebook develops a way for its users to purchase products and services through the app (which it's currently doing), people have to make transactions off the platform. It's at that moment when Canvas and landing pages meet in a perfect marriage of engagement and focus.
Use Canvas to design awe-inspiring, eye-catching ads that entertain fans the way the examples above do. This is a format that gives advertisers access to something they've never had before on Facebook. A user's entire screen, and with it, their full attention.
Then, hit them with one of Facebook's customizable CTA buttons to drive them to a highly optimized landing page designed to convert them into customers.
As long as your Canvas ad is compelling, test results have shown that users will watch it. The highest-performing Canvas ads have boasted an impressive 70-second view time per user.
In the ASUS example above, 70% of people who viewed the ad clicked through to the company's website. That level of engagement is unheard of.
How will you use Canvas?
We're excited to poke around in Canvas some more, and you should be, too. The new ad format opens up a world of possibilities when it comes to engaging mobile device users.
Get started creating a great Facebook Canvas ad here Sign up for Instapage 14-day free trial today.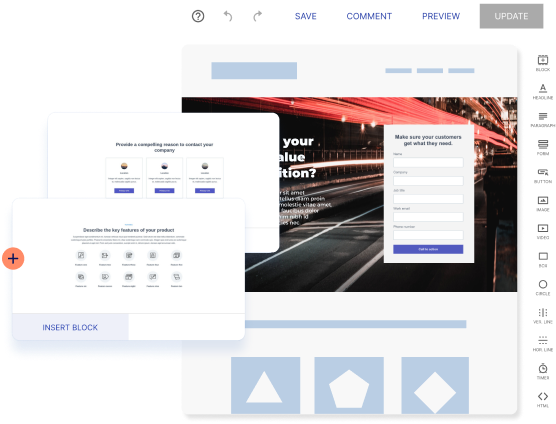 Try the world's most advanced landing page platform with a risk-free trial.