Agency growth is an ongoing challenge, with so much competition, specialization, and rapid change to the marketing landscape. How can you develop a growth strategy that is sustainable? Here is how we've done it at Straight North.
Straight North is an internet marketing agency with roots dating back to 1997. When I joined the agency in 2010, we had about 25 employees and operated out of a single office in suburban Chicago. Today, we have more than 100 employees and eight offices around the U.S. By any measure — revenue, client base, employees, services portfolio — we've grown and continue to grow at a rate that has far outpaced the economy as a whole.
What business practices account for the growth? Exclusively for this article, the Straight North partners identified five primary reasons. We hope our experiences give you inspiration and ideas to accelerate growth in your agency.
Straight North's agency growth formula
1. Develop high-value differentiators
Clients select and retain agencies when marketing services produce results and the business relationship is strong. Over the years we've concentrated on two things: refining campaign and project execution to maximize client ROI, and developing a style of doing business that clients value. The most important differentiators that grew out of this concentration:
Lead validation methodology. We identified a "loophole" in online lead generation marketing: the lack of a systematic distinction between conversions and leads in campaign execution and reporting.
For instance, analytics platforms count and report form submissions, but don't tell you which are spam or sales solicitations, and which are true business inquiries. We added a labor-intensive but crucial step to our campaign process for determining lead validation, whereby we review all phone and form conversions to separate leads from non-leads.
From these findings, you might be interested to know that about half of all conversions are not leads. To illustrate, here is a summary of web inquiries from a grouping of clients — note the red inquiries, which are not leads: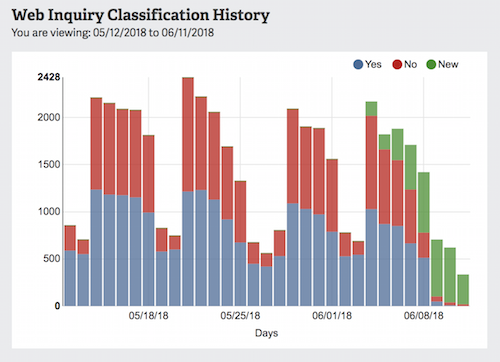 Advanced lead tracking and validation technology. As we realized the value of lead validation, we began developing a proprietary process for lead tracking and validation. This involved hiring and training skilled developers and an enormous amount of work creating systems to collect and analyze data, as well as building internal and client-facing platforms. The payoff is far more accurate reporting and far more efficient campaign testing.
Online reporting. Once we had refined our lead tracking and validation system to the necessary level of sophistication, we developed a client-facing reporting platform that enables clients to see precise data on their campaign status in near real time.
Transparency. Clients don't like to feel as though they're in the dark. We try to communicate in non-technical terms, provide easy-to-read, detailed reports, and in general, show our work.
For example, when we conduct keyword research, we provide clients with a good deal of supporting data and insight on our methodology so they understand how and why we arrived at our target keywords. Also, we have learned clients appreciate hearing any bad news without having to ask. Case in point, if those target keywords are not getting the anticipated results, we will bring it to their attention immediately rather than wait for the next scheduled report.
Defining the target markets. Client-agency relationships flounder when the fit is bad. Our fit is good with certain types of companies and situations, so we avoid prospecting elsewhere (hard as that can be for sales reps).
Our agency fares well with midsize and large B2B companies that heavily rely on online lead generation for revenue growth. When we've veered off that course — for example, pursuing complex ecommerce or not-for-profit opportunities — we almost always find that we have invested more time and accomplished less than we would have by staying on target.
These initiatives dovetail with the general strategy outlined at the top of this section. Bottom line: You can focus on anything or everything, but growth comes when your efforts in the trenches work in concert to deliver specific, substantive, and strategic improvements.
2. Mergers and acquisitions
From the outset, Straight North has had a very aggressive M&A strategy. The original entity, Duffy Design Works, was a Chicago area graphic design agency. When founder Kevin Duffy partnered with marketer and entrepreneur David Duerr, the two expanded services into internet marketing and web design. Duerr, who also has a background in M&A, began looking at opportunities immediately, which led to:
The 2009 acquisition of Whoast, Inc., a growing agency specializing in SEO and PPC services. The founders, Aaron Wittersheim and Ian Stevenson, are now Straight North partners. With SEO and/or PPC being cornerstones of most internet marketing campaigns, the Whoast acquisition gave Straight North critically important talent and experience it might have taken several years to build organically.
The 2010 acquisition of Word Sell, Inc., my content marketing and social media consultancy. In addition to broadening our service offering in areas of growing client interest and importance, this acquisition enabled us to build an in-house copywriting and editing staff.
The 2013 acquisition of Ephricon Web Marketing, the largest SEO agency in Charlotte, NC. This acquisition significantly deepened SEO capabilities and expanded the agency's geographic footprint.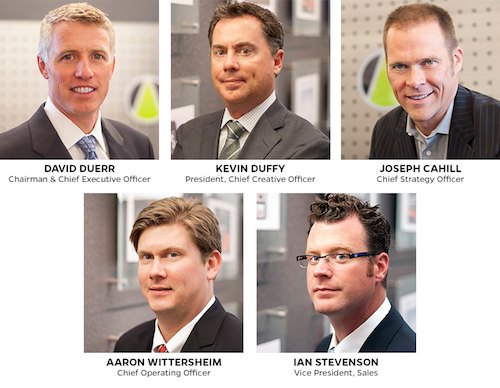 Collaboration is very common in the agency world; if you are already comfortable in collaboration mode, M&A could be a logical next step in your growth strategy. Mergers and acquisitions are not easy, however, as they involve personnel, process, and business culture issues that can bring tension to the newly formed organization. Much of this tension will be relieved if you pursue M&A with agencies you already know.
3. Keep raising the bar with sales and marketing
We learned one thing very quickly: Even when you're in the digital marketing business, you don't have all the answers when it comes to marketing your agency. We've consistently relied on a highly integrated sales and marketing effort, which continues to evolve. Client acquisition has grown steadily over the last several years, primarily as a result of:
Building a quality sales team focused on broadly selling recurring revenue and more selectively selling project-based work.
Inbound lead generation campaigns. For us, the best results are coming from SEO, PPC, referrals, content marketing, and blogging. All this could change tomorrow so careful review and continual A/B testing is a must.
On the technology side, advanced platforms for sales lead tracking and conversion rate improvement keep opportunities from falling through the cracks, and greatly improve efficiency.
4. Never neglect the client
Building a quality account management team is imperative to our growth that one of the partners, Joe Cahill, is directly responsible for it. Without skilled account managers, client retention is always in jeopardy, even when results don't warrant being fired. Our account managers are trained in and focused on:
Communicating clearly and transparently with clients
Making sure campaign execution is meeting client expectations (performance)
Identifying and overcoming client issues (retention)
Upselling and cross-selling services
Employee turnover is a fact of life in almost every agency, but one area to minimize it is account management. The account manager is the person with whom your client interacts most often; if that person leaves your organization, clients will be shaken to one degree or another. Select individuals with a solid track record in-house or elsewhere, and who have a long-term commitment to your agency.
5. Be ready for growth before it happens
Growth has been a high priority since our inception, and since 2008 we've built scalability into all aspects of our operation, especially with regard to:
Processes for project work, campaigns, onboarding, and offboarding
Software to manage clients, perform tasks, and organize workflow
Technology to speed client reporting and reduce task durations
Document template creation to fulfill process tasks
A mini case study in scalability: Instapage
Instapage has been one of our finest scalability success stories, for both client campaigns and our own marketing efforts. The ability to create 100% customizable post-click landing pages at an affordable cost enables us to:
Simplify in-house tracking and post-click landing page implementation
Introduce hundreds of templates that can be customized to client branding needs, with fonts, imagery and other design elements
Build post-click landing pages without in-house developer involvement, allowing our developers to devote more time to other internal and client project work
Significantly increase PPC conversion rates — Here is one case where the average conversion rate increased 2.4% after Instapage integration:

Eliminate in-house servers for microsites
Create stunning post-click landing pages regardless of the condition of the client website
Improve overall ROI on PPC campaigns — For the client in the chart above, ROI improved without
Increasing spend, a typical result.
Instapage is exactly the type of option for which a growth-minded agency should be scouring the market.
Nothing stifles growth as much as being unprepared to handle a substantial increase in business. On the other hand, if you introduce sophisticated processes, software, and technology too rapidly, you run the risk of burdening the staff with unnecessary workflow complications that reduce efficiency and damage morale. Thus, the pacing of process improvement is critical and deserves the ongoing attention of agency leadership.
The agency growth formula we continue to follow
The Straight North growth formula has five key ingredients:
Differentiation
Mergers and acquisition
Continuous improvements in sales and marketing
Account management
Scalability
Whether this formula is exactly right for your agency is tough to say. M&A is certainly not appropriate for every agency, and surely we have overlooked methods of growth that could make all the difference in the world for you.
The most important growth factor I've observed since joining Straight North is this: Our partners focus on growth relentlessly. Growth is not a passing fancy or wishful thinking. Instead, growth is systematically planned for and pursued. Performance on our growth KPIs is discussed formally with the entire staff every quarter. The partners have demonstrated time and time again they are open to ideas for growth no matter where they originate.
The result is a team that knows where the leadership is going and feels like it is part of the plan. This brings an energy to the work that, in my view, qualifies as the sixth key ingredient for growth. To learn more, sign up for an Instapage Enterprise demo here.
About the author
Brad Shorr is Director of Content Strategy at Straight North, an internet marketing agency headquartered in the Chicago area. An active blogger since 2005, he has written extensively on content marketing, SEO, and social media issues for leading online publications including Forbes, Salesforce, Smashing Magazine, and AMA.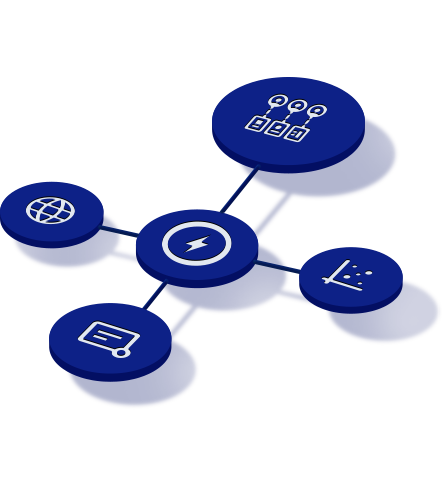 See the Instapage Enterprise Plan in Action.
Demo includes AdMap™, Personalization, AMP,
Global Blocks, heatmaps & more.