At Instapage, our global team dedicates a lot of time and research into what digital marketers require to get maximum return out of their campaigns. As such, over the past few years, we've made significant strides to become the most sophisticated post-click optimization solution on the market.
So just like 2015, 2016, and 2017, it's time to recap 2018 at Instapage. Today, we're highlighting our biggest product announcements, related milestones, speaking engagements, and team growth. To start, we begin with one of the most significant moments in the company's history.
Series A Funding
No doubt a Series A funding is an important moment for any growing SaaS company. Our team was especially picky in deciding which investment firm to partner with. Ultimately, choosing Morgan Stanley Expansion Capital: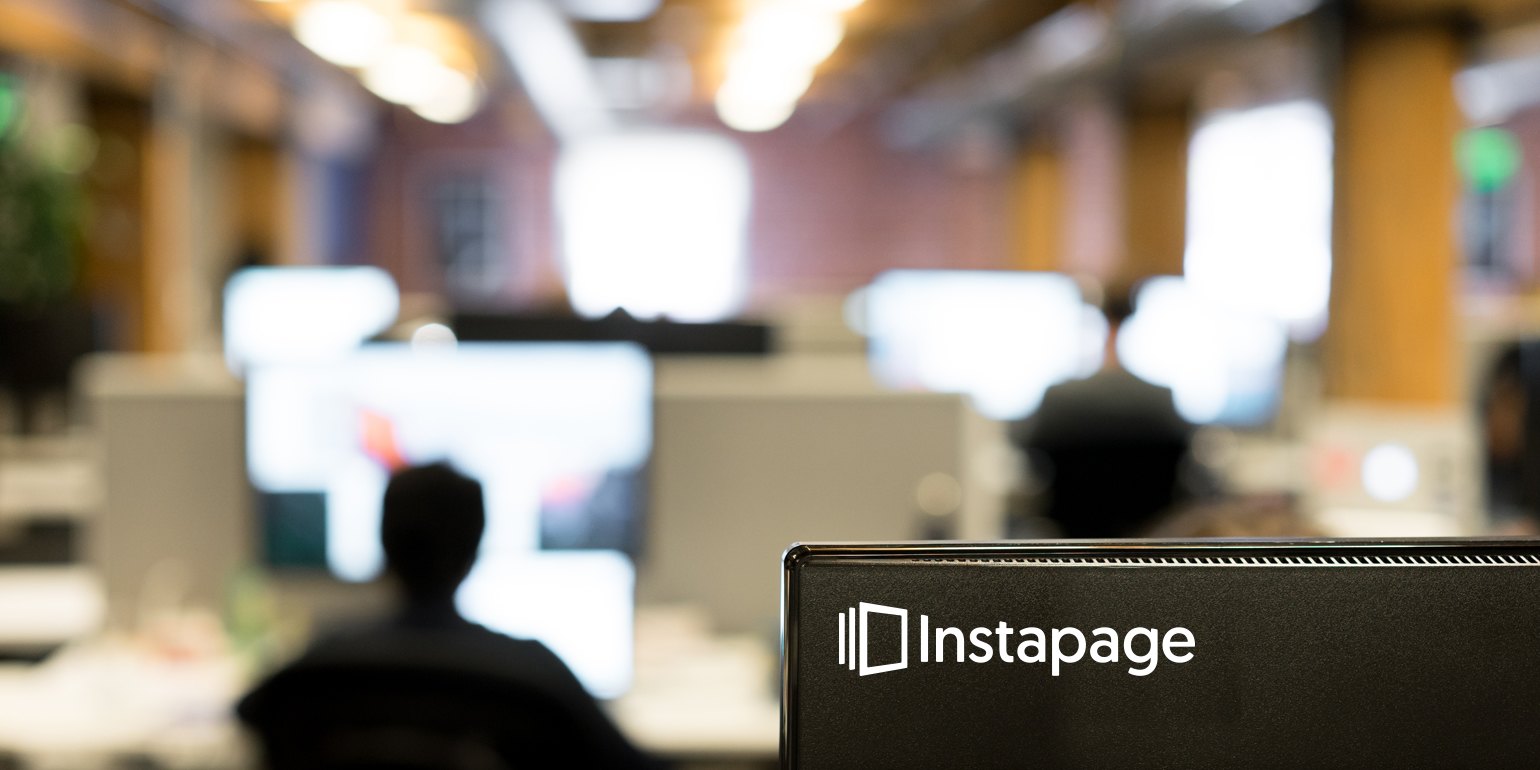 With the investment round secured, we refuse to be complacent. As you will see below (and in 2019), the Series A funding has only accelerated our mission going forward to scale post-click optimization for digital marketers everywhere.
AMP post-click landing pages
Some will say that 2019 is the year of page speed, but why wait until then?
Google and others have released numerous studies over the past few years to stress the importance of page speed and bounce rate. We took the point seriously back in 2017 and partnered with Google by announcing at the 2018 AMP Conf our plans to build AMP functionality within Instapage. Three short months later in May, we made AMP post-click landing pages a reality for Enterprise:
With a built-in validator, you can create AMP pages from scratch and know for sure if the page passes the AMP requirements. You can also publish to WordPress and A/B test variations to determine a winner.
For more details, check out the 14 common AMP questions with Product Manager Kevin Yang.
Instablocks™ & Global Blocks
For post-click landing page builders, having a drag and drop builder with elements and widgets is nice, but scaling your post-click landing page production requires more. Building pages with sections — Instablocks™ — allows digital marketers do just that:
This enables advertisers to create matching post-click landing pages just as fast as they create ads. With Instablocks, customers can create and save custom blocks to reuse across their post-click landing pages, or leverage out-of-the-box Instablock Templates, similar to our existing templates. Now, Instapage customers can quickly scale to hundreds of post-click landing pages by eliminating duplication of creative work.
We're proud to be the only post-click landing page solution with the functionality, but we weren't done.
What if you needed to update and change multiple post-click landing pages at once? Like a branding or logo change? Product screenshots? Footer with copyright and terms of service?
In March we launched Global Blocks for Enterprise customers where they can manage and update all of their post-click landing pages in a single click. For the first time ever, you can create a custom block, use it globally across all your post-click landing pages, and make updates to all those pages with one click. This helps advertisers and marketers with high-volume, high-velocity campaigns create, manage, and update global brand templates at scale.
Here, see how easy it is to create a Global Block in the block manager:
Go here for a Global Blocks demo and review these 16 common use cases to see how this unique feature can speed up your post-click landing page management.
Multistep Forms
Not every offer digital marketers promote is top of funnel or one that can be redeemed with just a name and email address. The majority of offers and gated content in lead generation campaigns require more than one or two fields.
Enter multistep forms. The Instapage multistep form feature helps you eliminate some post-click landing page friction because visitors won't feel overwhelmed by a long form. And you could increase your conversions as a result: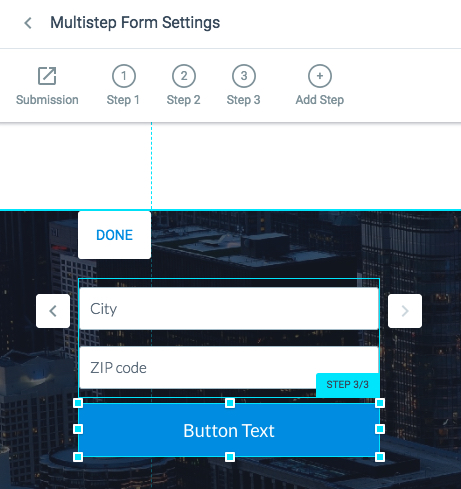 Now, Instapage customers can add multistep forms to any post-click landing page with a new user interface quickly and easily.
Dashboard Update
The product team spent a few months gathering feedback from users about our old dashboard — what they liked and didn't like. The most common feedback was that our dashboard design was simple and clean, but also a little difficult to navigate, especially for first time Instapage users. So in February, the Instapage dashboard underwent a much-needed redesign.
We cleaned it up by adding a sidebar complete with commonly used items. This way customers could navigate to those areas in the application without having to search around: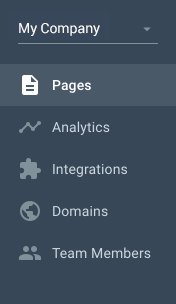 Also, the analytics page got a refresh, which now displays total statistics for an entire page group or workspace. From all the research, we realized some menu items were hidden and difficult to find. We wanted to create a new dashboard that was easily accessible and discoverable while providing enhanced usability for all Instapage users.
Desktop & Mobile Updates
To close out the year, last week we announced four updates that eliminate friction in the post-click landing page creation process while improving overall workflow:
3x Faster pages: Our new page generation system delivers the industry's fastest loading pages and premium user experience for both desktop and mobile browsing. With the new generator, customers get up to 3x faster page load speeds.
Invisible reCAPTCHA integration: The security solution software can differentiate between malicious bots and humans triggering a reCAPTCHA verification challenge for suspicious traffic sources. The software prevents abusive activities on your post-click landing pages while allowing real visitors to pass through without friction.
Hiding Mobile Blocks: For mobile, Instapage users can hide entire sections while creating page experiences that are truly optimized for mobile browsing. This feature improves workflow while allowing customers the flexibility to deliver the most accessible and relevant experiences across all devices.
Agency Account Management: Agency team members can easily switch between different accounts with their user account without having to log in to different accounts and manage all the client workspaces. The new feature allows agency users to efficiently service multiple clients by separating various accounts and switch between them within a single unified interface.
Instapage speaking events
AMP Conf
Vice President of Product, Oliver Armstrong, and Senior Director of Engineering, Piotr Dolistowski, spoke to some of the world's best developers at AMP Conf in Amsterdam:
Hero Conf
PPC Hero asked me to speak at both of their Hero Conf events in London and Austin, Texas: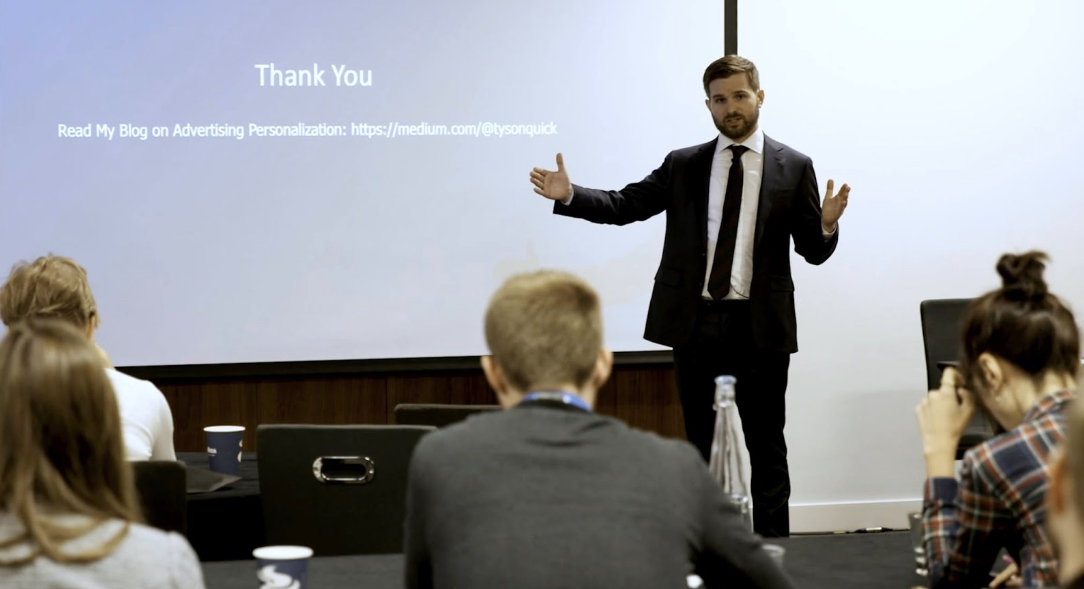 Growth Marketing Conference
Just last week, I spoke on a panel with executives from Dropbox and Eventbrite on growth playbooks and how growth marketing empowered Instapage to become one of the prominent leaders in digital advertising: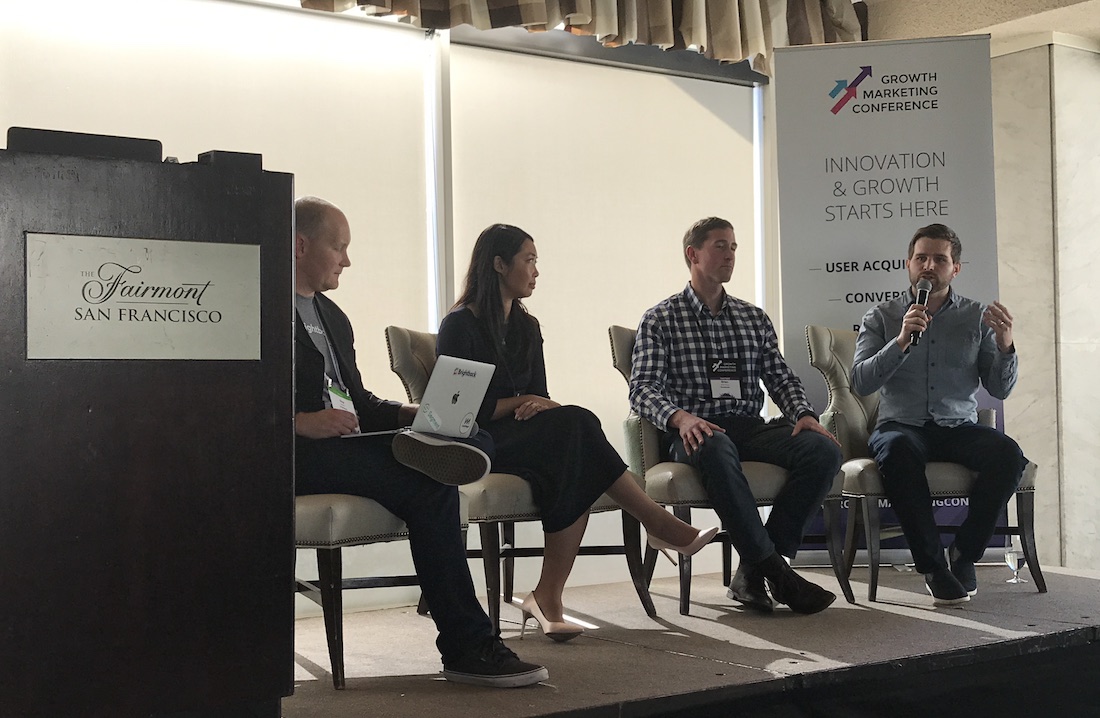 Instapage Growth & Fun
Even with all of those product updates and events, it is important for us to take breaks and recharge once in a while. Below are some of the highlights how each office has grown and the fun activities along the way.
San Francisco
Since the beginning of 2018, our San Francisco headquarters has grown from 36 employees to 50. Come around the office and you will experience the following: Breakfast and pizza Fridays are the norm, Ferry Building lunch offsites, post-launch happy hour celebrations, concert outings, a dog-friendly culture, and weekly soccer nights (we brought home the championship):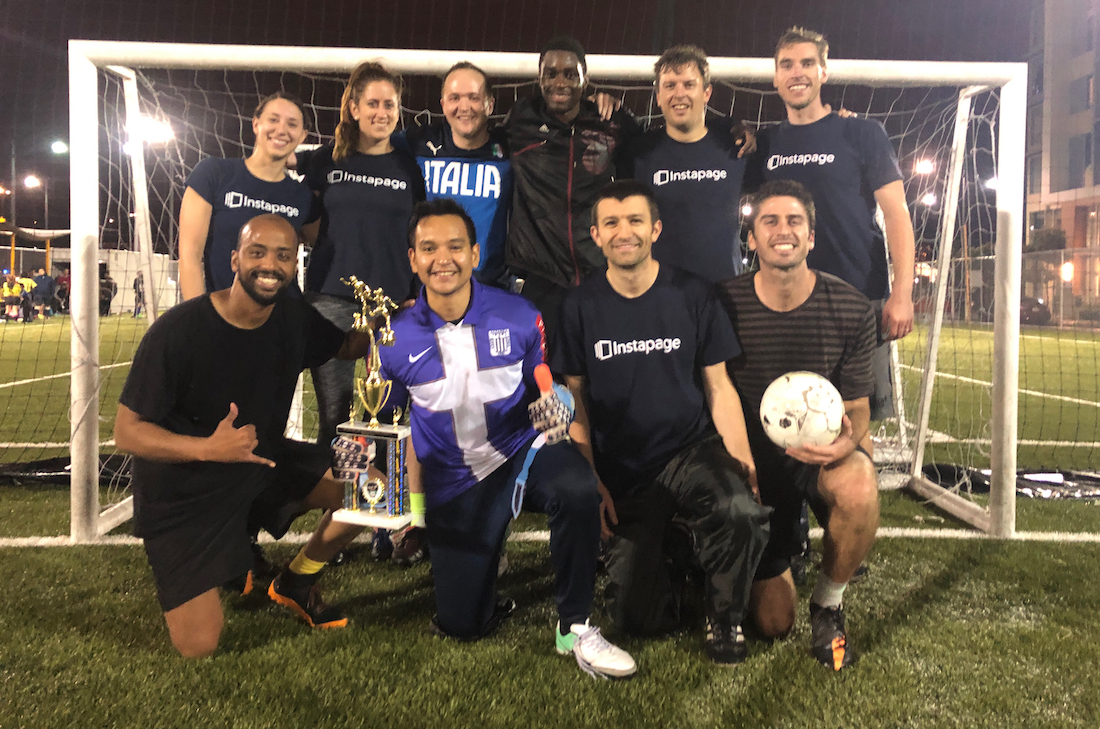 To celebrate the Series A funding, we held a Great Gatsby-themed party by renting a mansion just north of the Golden Gate Bridge, complete with a DJ and sprawling views of the beautiful bay area.
Whether as departmental teams or the office as a whole, we make it a priority to participate in non-work functions. The pictures tell a better story…
Trolley ride around San Francisco
One sunny August Wednesday afternoon, the San Francisco office played tourists and rode a trolley car around the city — stopping for a quick break at the Golden Gate Bridge: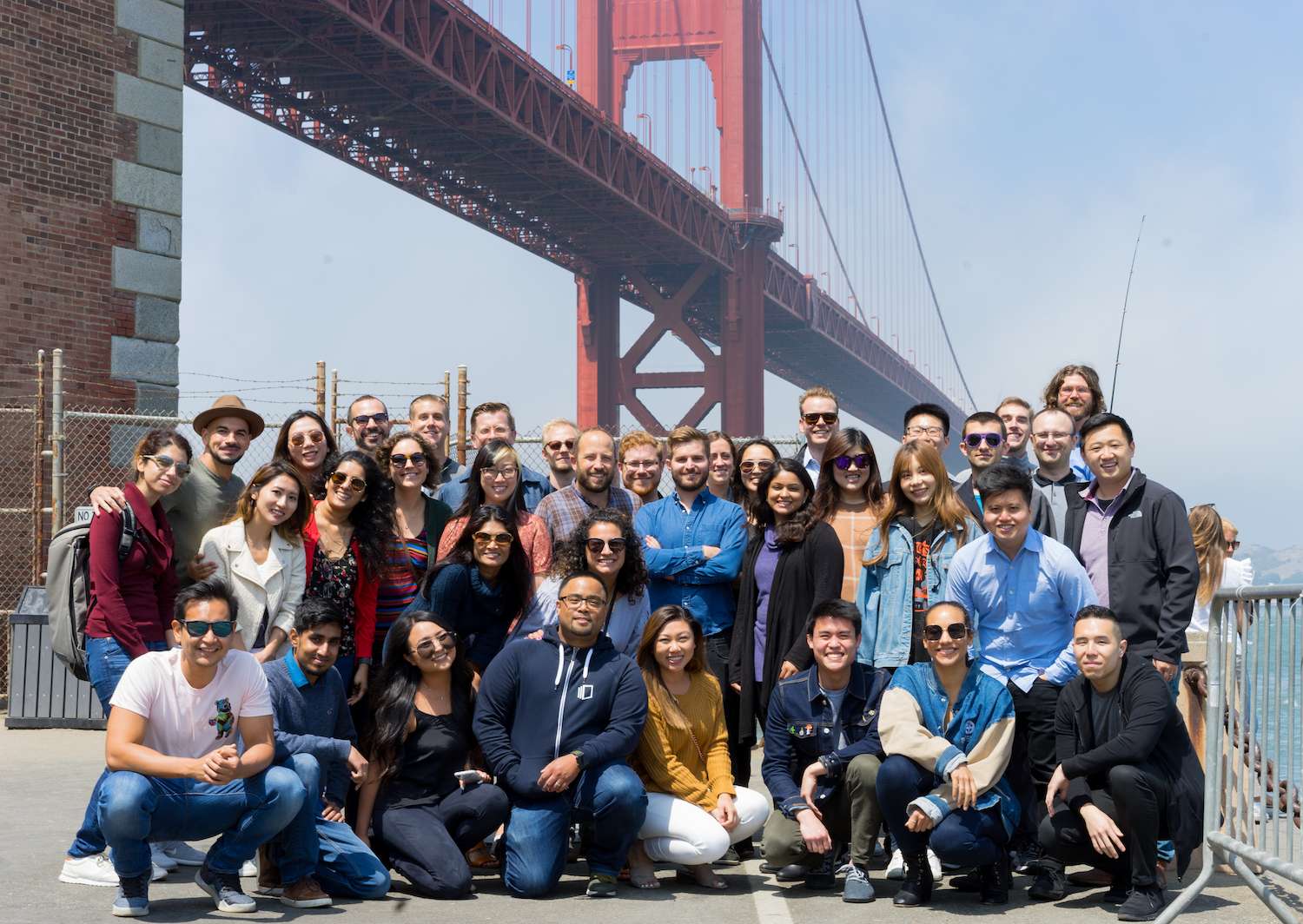 Halloween
Sales, product, marketing, and customer success didn't disappoint dressing up for Halloween:

Team building
In January, the marketing team battled it out in bowling and began monthly lunches following in-depth show and tell presentations. Meanwhile, the sales and customer success teams learned to be master chefs: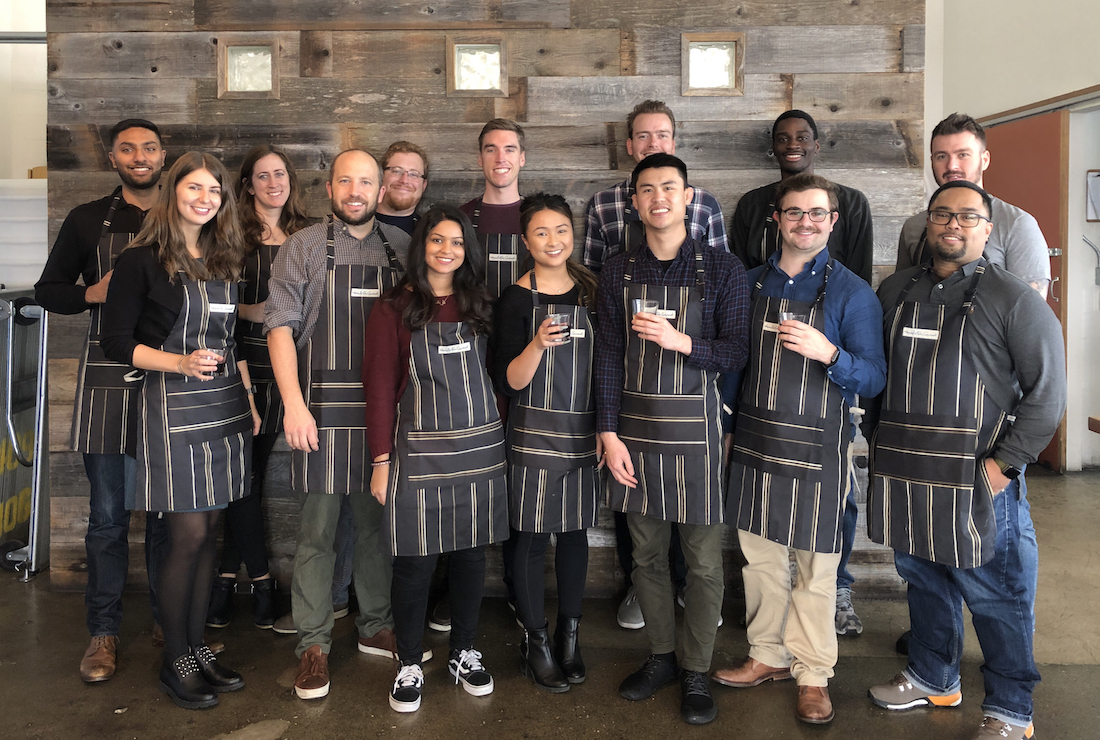 The product team got trapped, but fortunately escaped: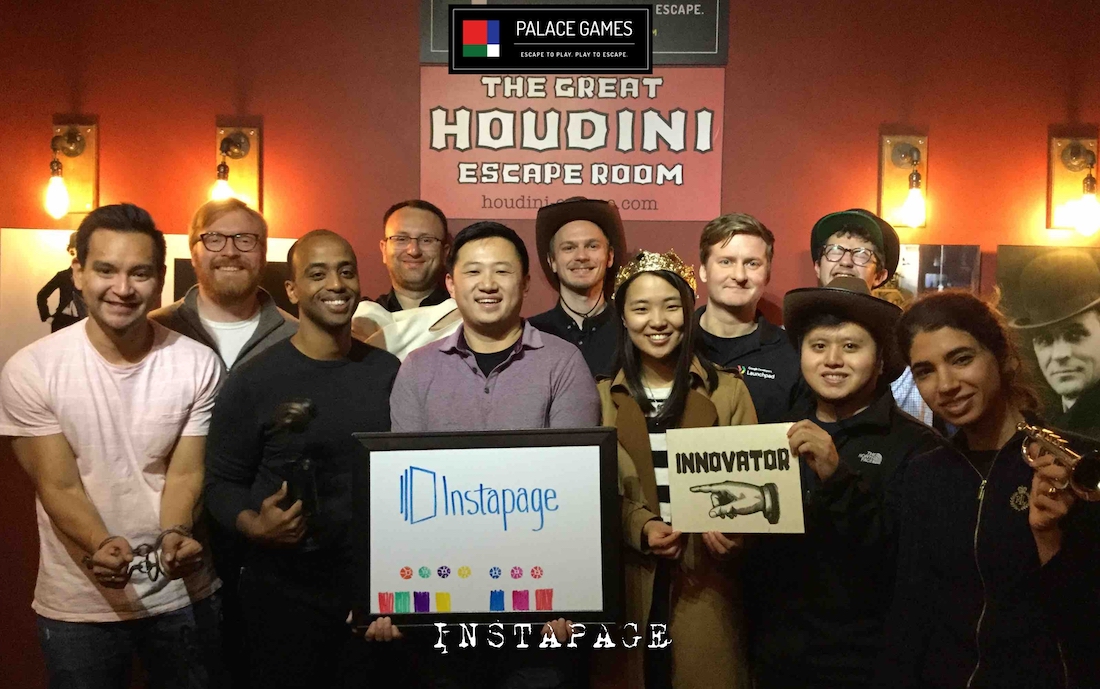 Poland
Białystok, Poland has been the home of Instapage Poland since the very beginning. As you may remember in 2017, we opened up an additional office in Warsaw to facilitate our growing team. Between the two Polish offices, the team grew from 55 to 89 in 2018 and talks given by Instapage members totaled 9 presentations.
One particularly interesting thing I'm proud of our Białystok team for, is that they began hosting monthly meetups in our office's recreational space. They did this because the community did not have a reliable and consistent meetup space available each month. Now, community members can network with one another while learning JavaScript best practices. This year, 12 events totaling about 1,000 people were held in our office (and hoping for even more next year!).
5 year party
In October, Instapage Poland celebrated 5 years with dinner and dancing…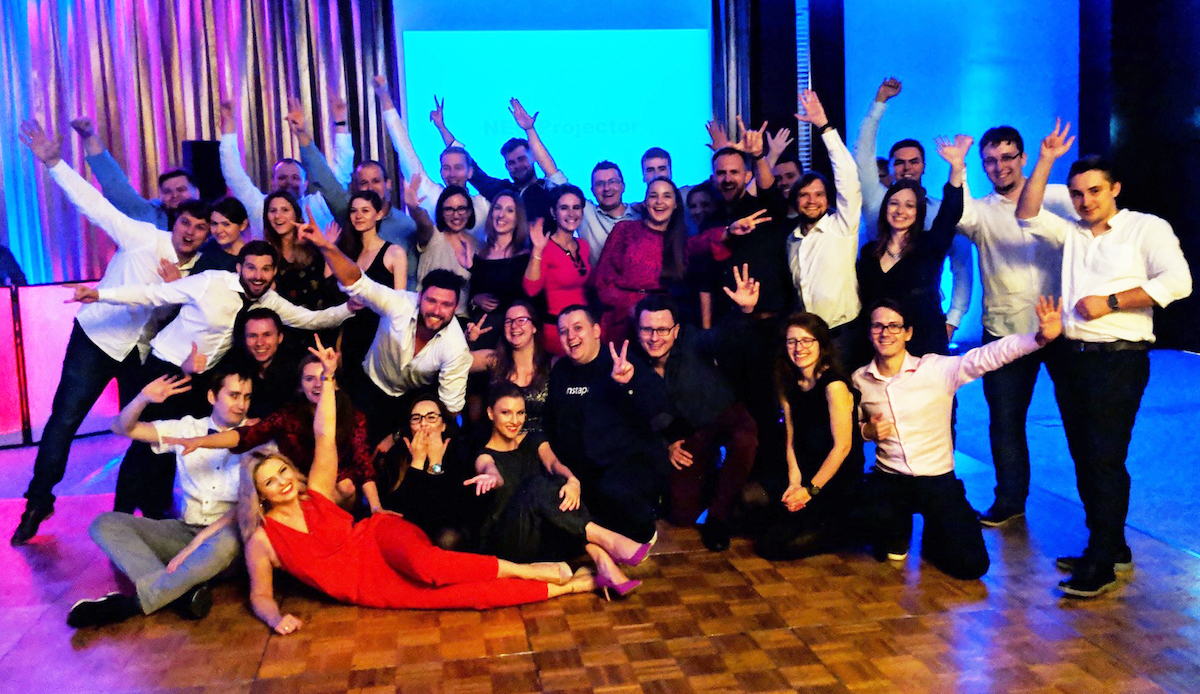 Paintball
A portion of the team getting ready to participate in what is becoming a tradition — attacking the engineers in a fierce paintball game: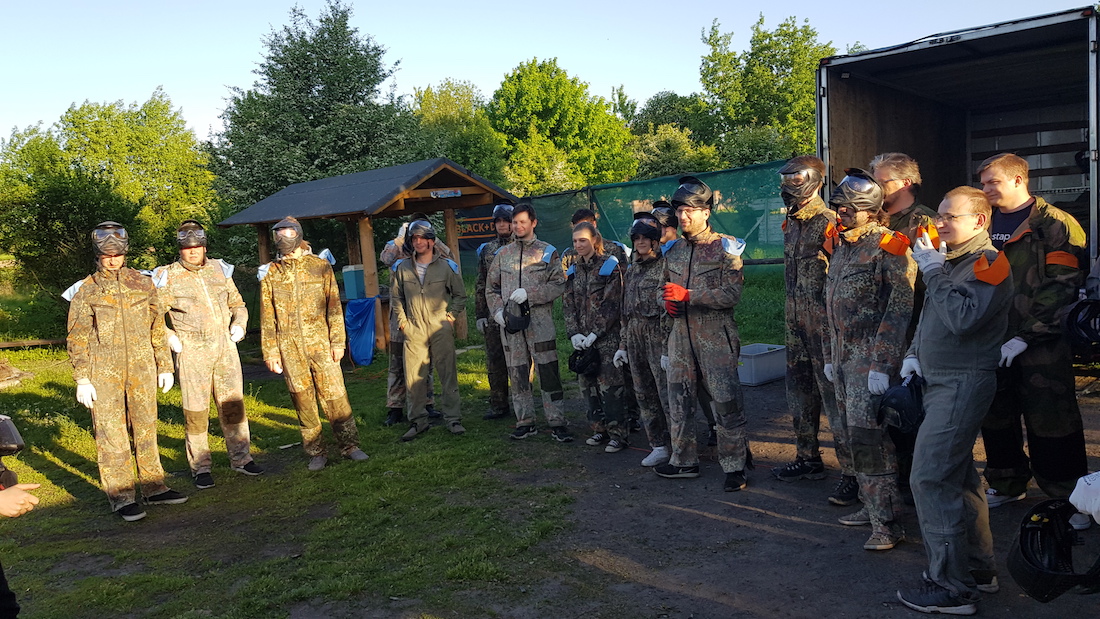 It's pretty safe to say that our Polish teams know how to let loose and have fun!
Romania
Timișoara, Romania is where our customer support and success teams sit along with a few designers. This year, the team introduced an internship program and hired two new full-time employees from the program. The team grew from 29 to 38 throughout the year.
Halloween
Not to be outdone by San Francisco, they know how to show up for Halloween, too. Here is a small group: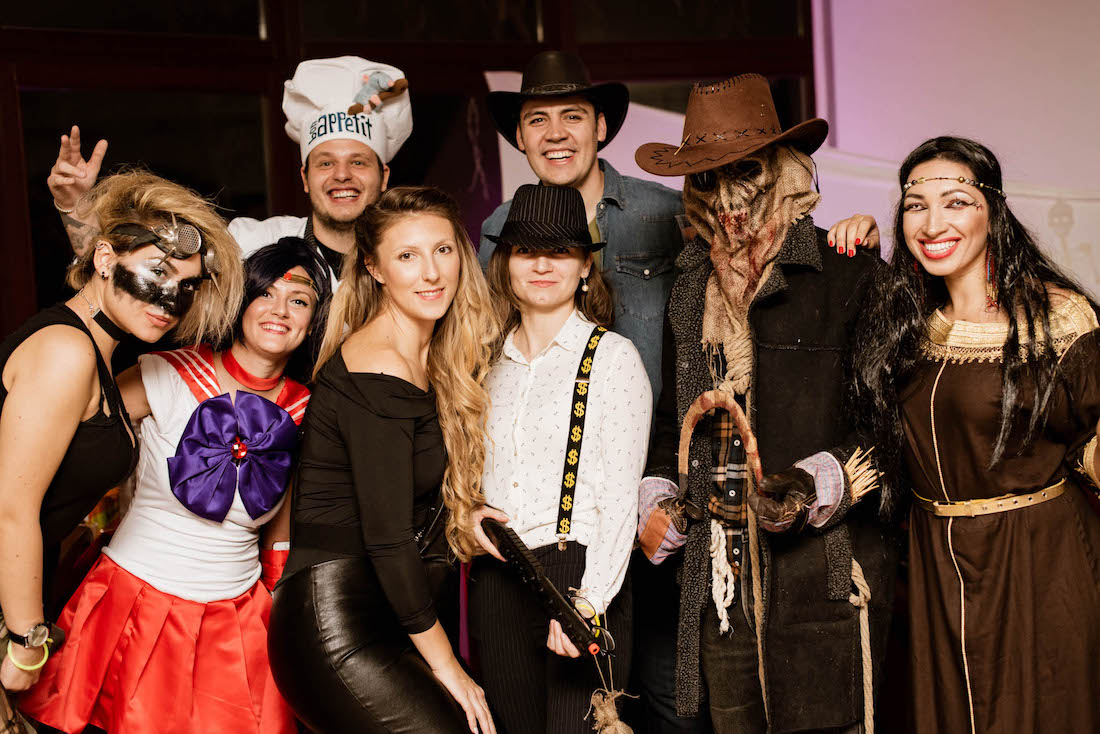 Come join the fun and take a look at our open positions because we're hiring in all four offices! Company perks (among others) include an office exchange program, 401K, educational stipend, catered lunches, and a variety of team activities.
More to come in 2019
We can't divulge any product updates yet, but rest assured our team will continue delivering the most designer-friendly and most robust post-click optimization solution available. We couldn't do any of this without your continued support so, thank you! Now, sign up for an Instapage Enterprise demo, so your marketing campaigns can also thank you.
Tyson Quick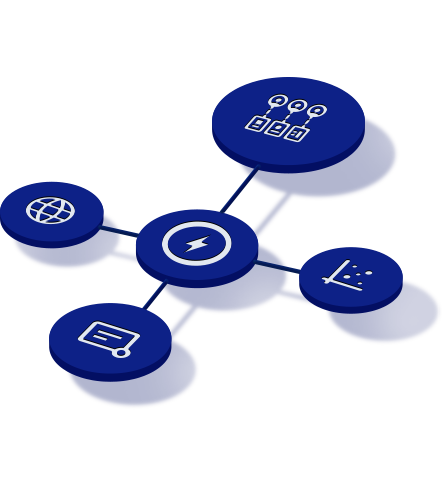 See the Instapage Enterprise Plan in Action.
Demo includes AdMap™, Personalization, AMP,
Global Blocks, heatmaps & more.