ABOUT OUTPUT
Output is a technology company that develops software and equipment for musicians, beatmakers, and other music industry professionals. Their premier product, Arcade, is an all-in-one production library that gives music producers access to thousands of audio snippets and samples they can use to create original tracks. Music creators of all genres and experience levels trust Output.

We're not a mass reach brand. We are a software solution for existing music producers. We're working on being a solution for newer music creators and producers, but we're not quite there yet. So, in other words, we have to be very targeted.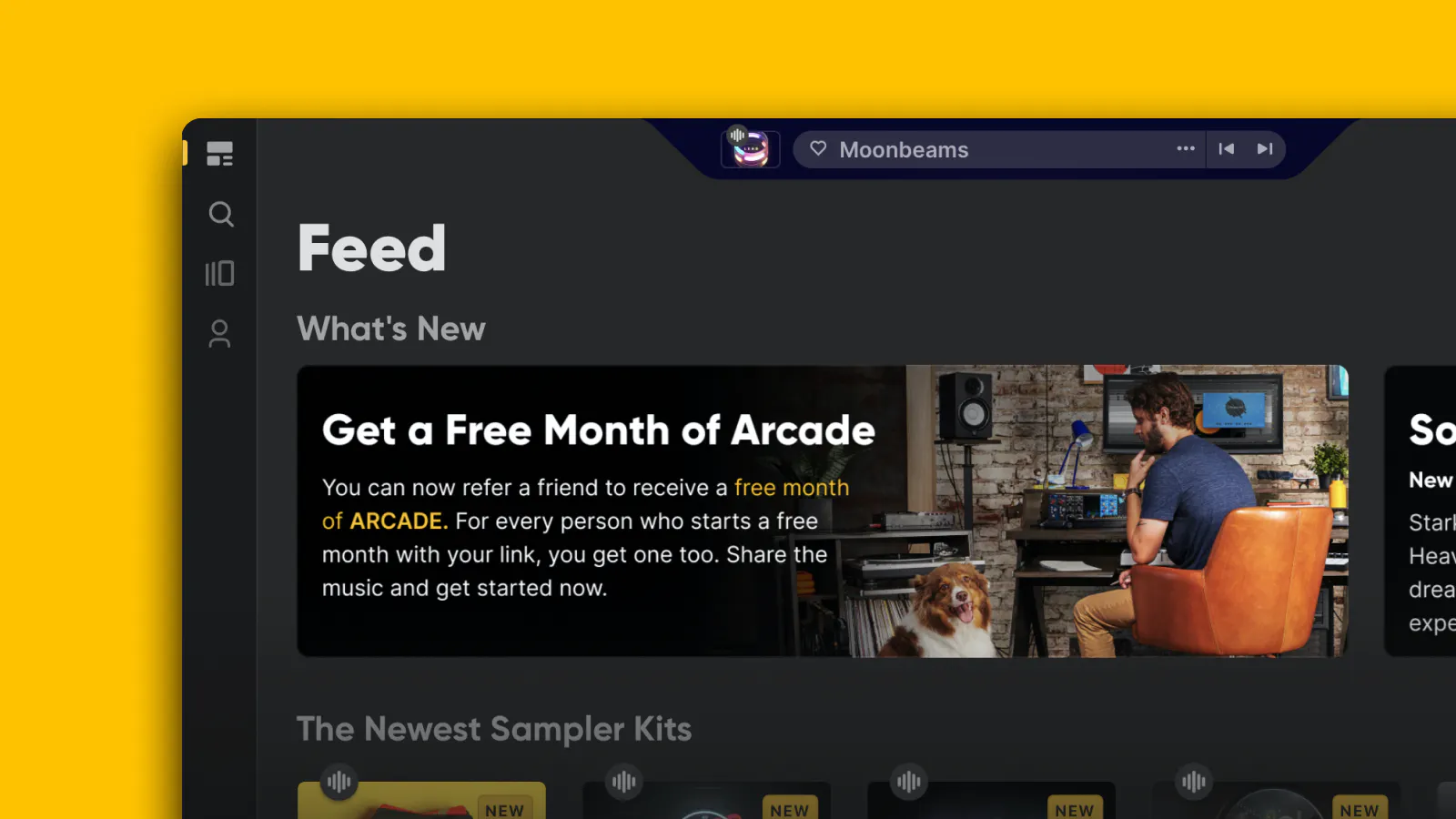 RAISING THE VOLUME ON ARCADE
Output targets its products, especially Arcade, to professional music producers who typically use multiple tools when recording, producing, and mastering their songs. This audience base is incredibly varied in music genre and experience level, as well as the tools they use in the studio.
Music producers' search habits tend to be highly intent-driven, given that the industry requires so much niche technical expertise. For example, a professional producer likely wants a product that can integrate with their other music software like Apple's Logic Pro or Avid Pro Tools. They could also be on the hunt for specific sounds, like a mandolin riff or a funk sample. To market Arcade to this unique audience, Output needed to segment and personalize their ad campaigns to answer these various search intents.
There's a belief that our product fills a certain niche kind of in the music production space. But within the broader production world, there are lots of different types of software that work in conjunction with our product. And there are lots of different experience levels of our users and there's just a huge variety of music in different genres as well.
While the Arcade product's library of samples makes it a go-to option for professional hip-hop artists and beatmakers, the company wanted to increase its user base among other genres and experience levels.
To do so, they decided to create personalized digital ad campaigns based on user intent and proficiency. At the same time, Output aimed to ensure they were spending every ad dollar wisely, and wanted to attribute success correctly.
However, personalized ad campaigns require personalized landing pages to match audience and messaging. Output turned to Instapage for help.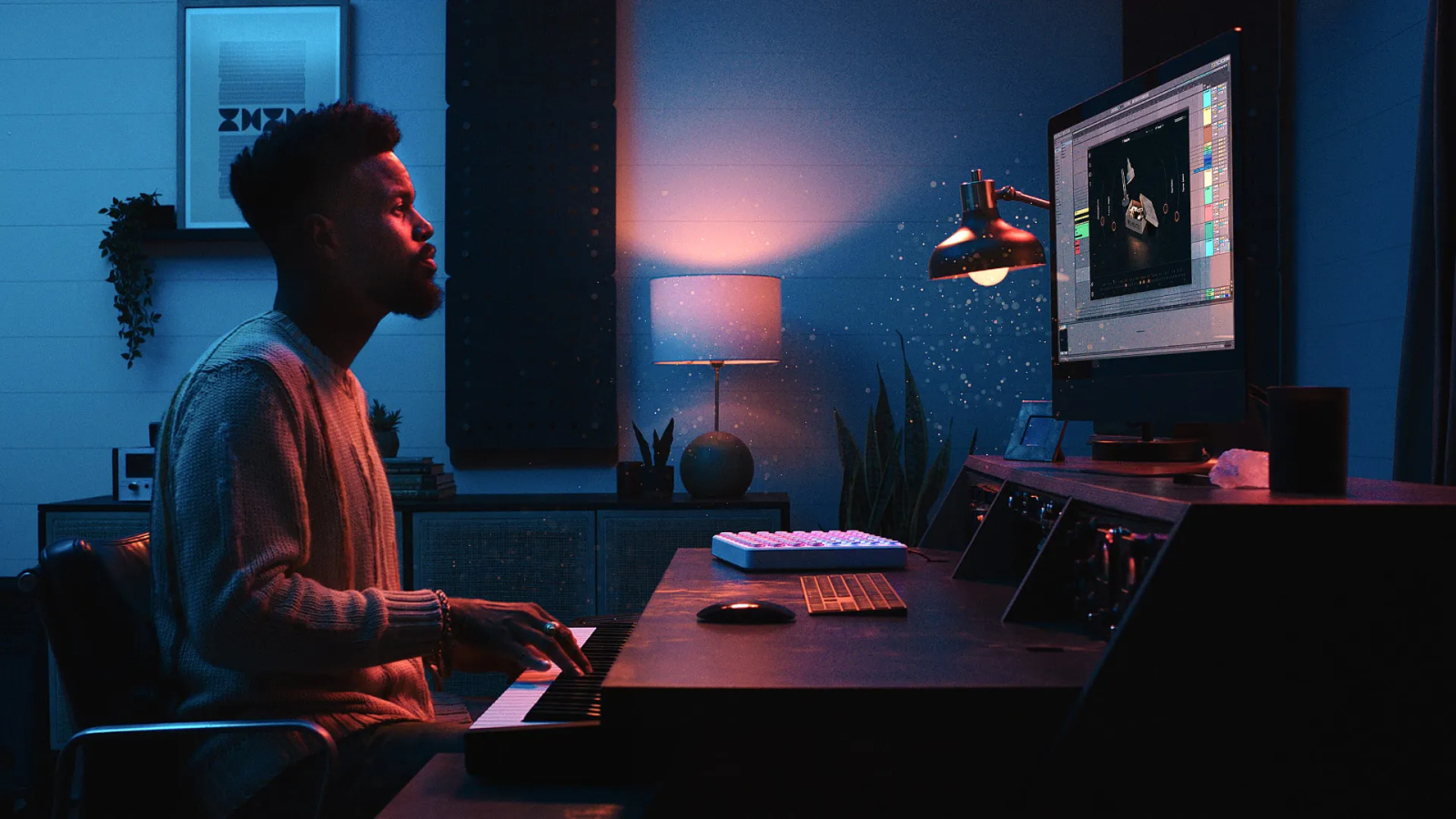 INSTAPAGE ENABLES A TARGETED LANDING PAGE STRATEGY
The Instapage team's first step was to meet with Output to understand their unique challenges and opportunities. Once both teams agreed on goals, Instapage got to work redesigning the template for the Arcade landing page, which had the maximum potential to improve conversions. From there, Instapage developed over 50 variations on the template based on the possible segments of customer intent.
Visitors to the Arcade landing page saw variations on the landing page based on the ads they clicked. Some variations leveraged the star power of Arcade's most prominent users, like producer Hit-Boy, to give visitors a taste of music industry glamor. Other versions were personalized based on music genre, software integrations, experience level, and more. Across all variations, the attractive and conversion-focused page design spelled out the product's benefits to first-time producers, while maintaining an air of professionalism for long-time industry veterans.
RESULTS
After implementing Instapage landing pages for Arcade, Output saw conversion lifts of up to 261%. They also observed that cost per acquisition decreased on key pages, and dramatically improved the performance of their landing pages on desktop and mobile devices.
Output plans to continue to personalize their messaging and landing pages to better match each potential audience. With fine-tuned landing pages and better conversion rates, Output plans to continue remixing the future of music production across every genre.