Location:
San Francisco, CA
Heap provides behavioral analytics infrastructure that allows companies to automatically capture user interactions on web, mobile, and cloud services. Companies can track and analyze clicks, submits, transactions, emails, and much more without using tracking code.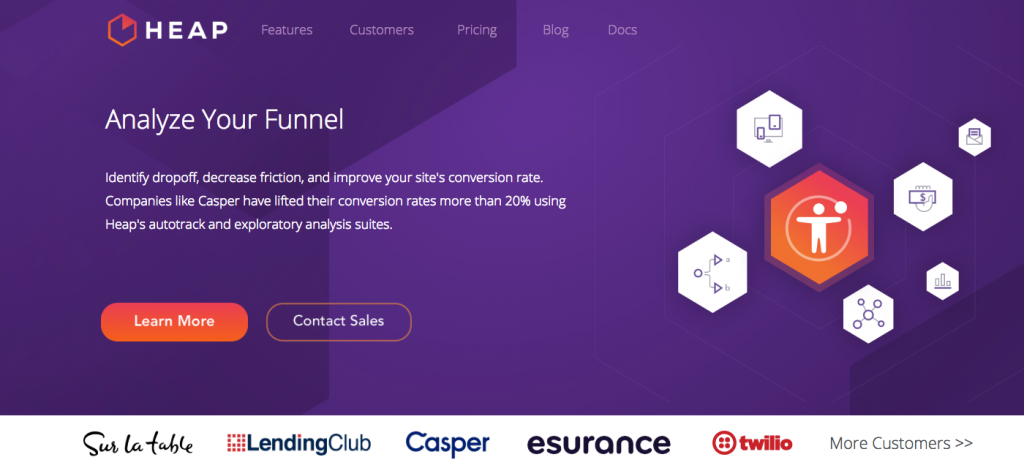 Business situation
Before Instapage, post-click landing page experiences weren't a reality for Heap. Asking the engineering team to prioritize a custom coded post-click landing page over the product's needs was not an option. Instead, Heap's marketing team directed search and social ads to their homepage, which resulted in low performance metrics. But as Heap's advertising programs ramped up, the marketing team decided that they couldn't direct their ads to the homepage anymore. They needed a way to quickly create post-click landing pages without engineering resources.
Building pages faster with Instablocks
Heap's solution came in the form of Instablocks. The team built custom, on-brand section templates that they could reuse across multiple pages. This allowed the team to deploy pages faster and onboard new marketing team members easier because they didn't have to learn to design pages from scratch.
Message matching boosts campaign performance
Customers convert at far higher rates when their ad-to-page experience is seamless. But when Heap directed ads to its homepage, they received low conversion rates because the copy of the ads never matched the copy on the webpage. With Instapage, Heap could create message-matched post-click pages so that every ad directed to a relevant and personalized experience. The ads that directed to Instapage experiences had a 58% higher conversion rate than those that directed to the homepage.
Results
Before Instapage, Heap's post-click landing page operation was almost nonexistent. But now it's a high-velocity operation:
58% higher conversion rate than ads that direct to homepage
25% increase in conversion rate in single ad campaign
6X in time savings after using Instablocks
Summation
To increase the performance of its ad campaigns, Heap realized it had to start directing its ads to message-matched post-click landing pages. This meant finding a solution that would allow the team to build pages quickly and without engineering resources. Instapage, specifically Instablocks, was the answer to Heap's dilemma.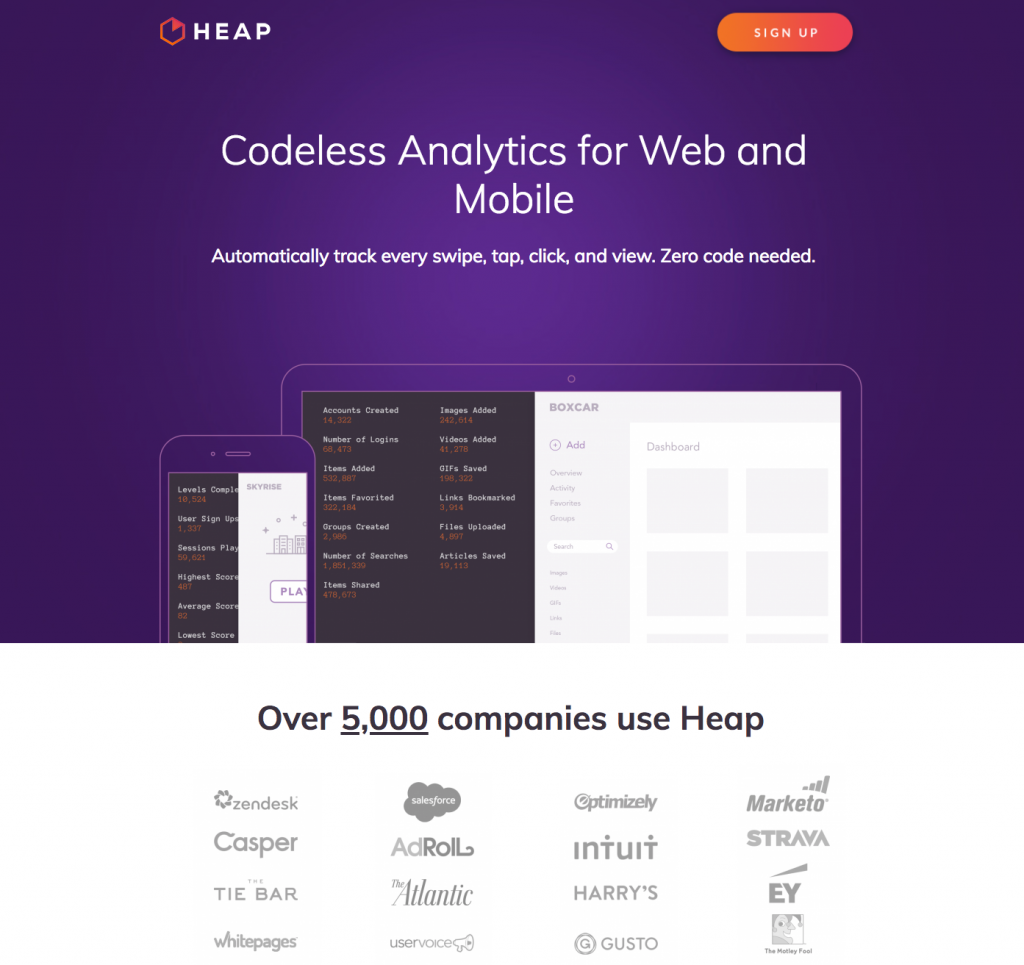 Going from depending on our engineering team to using Instablocks has been like night and day. We're building relevant pages for our ad campaigns faster than ever.