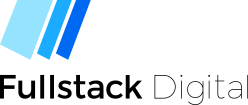 Location:
Los Angeles, CA
Fullstack Digital is a U.S. based digital agency that provides digital marketing services including brand strategy, design, and PPC services. The Fullstack team is comprised of "full-stack" experts who cross multiple disciplines. Their clients include companies from the tech, services, commerce, and nonprofit industries.
Goal
Increase ROI on client Google Ads (formerly AdWords) campaigns
Business situation
Fullstack Digital differentiates itself from other digital agencies by its ability to incorporate beautiful, responsive design into its PPC programs. The team recently shifted from building simple pages on WordPress to building personalized post-click landing pages for their clients' paid and mobile campaigns, but they needed a more efficient process to produce their well-crafted post-click landing pages. In came Instapage.
Instapage ignites Google Ads (formerly Adwords) campaigns
One of Fullstack Digital's legal services clients could not understand why its Google Ads campaign was not performing well. After discovering that its client's ad directed to a homepage, Fullstack created a message-matched post-click landing page, optimized it for mobile, drove traffic to the post-click landing page, and saw results drastically improve. Even more, Fullstack used the results from this campaign to upsell its services to the client.
Arms Wide Open Childhood Cancer Foundation fundraises with Instapage
Fullstack Digital's client, Arms Wide Open Childhood Cancer Foundation, wanted to fundraise for a children's cancer event. The team built a beautifully designed, dedicated post-click landing page and A/B tested the messaging to maximize donations coming through the page. Fullstack drove traffic to the experience through aggressive social media, influencer marketing, and email marketing. The team raised more than $5,000 in donations.
Reaching consumers with mobile responsive design
Most of Fullstack Digital's leads come through mobile advertising, so having responsive design is essential to its Google Ads campaigns. Fullstack depended on unique Instapage mobile features like aspect-ratio lock, section regeneration, pixel-perfect precision, and grouping and alignment to design its pages. With these features, Fullstack could meet the needs of its clients' mobile consumers by employing an effective and appealing design.
Results
Fullstack Digital's clients have achieved a range of business success by incorporating beautifully designed, mobile-friendly post-click landing pages into their Google Ads campaigns:
Increased conversion rates by 12% for legal services client
Generated more than $15,000 in potential sales for solar energy client using $1,500 in ad spend
Raised more than $5,000 in donations for childhood cancer event
Summation
Fullstack Digital utilized Instapage to incorporate responsive design into its clients' Google Ads post-click landing pages. Now, the team's desktop and mobile post-click landing pages are fully optimized for higher conversions and lower costs per lead.

What Instapage can do with mobile is a huge differentiator for us. Our Google Ads post-click landing pages are not only responsive, but they're beautifully designed and generating high conversions — much higher than other competitors that we've used.