ABOUT eSALON
eSalon‌ is‌ a‌ beauty‌ e-commerce‌ brand‌ headquartered in‌ El‌ Segundo,‌ CA,‌ providing‌ hair‌ coloring‌ products‌ that‌ give‌ customers‌ a‌ salon-style‌ experience‌ from‌ the‌ comfort‌ of‌ their‌ homes.‌ Whereas‌ ‌over-the-counter‌ ‌hair‌ ‌coloring‌ ‌products‌ ‌limit‌ ‌a‌ ‌customer's‌ ‌options,‌ ‌a professional colorist custom-creates eSalon‌ ‌products‌, elevating and personalizing the results.‌ ‌eSalon‌ ‌has‌ ‌shipped‌ close to 10 ‌million‌ ‌orders‌ ‌to‌ ‌clients‌ ‌across‌ ‌North‌ ‌America,‌ ‌the‌ ‌UK,‌ ‌the‌ ‌EU,‌ ‌Australia,‌ ‌and‌ ‌New‌ ‌Zealand.‌ ‌eSalon‌ has been named ‌"Best‌ ‌Home‌ ‌Hair‌ ‌Color"‌ in ‌Allure‌'s ‌Best‌ ‌of‌ ‌Beauty‌ ‌award‌ for eight years running.‌ ‌
In‌ ‌the‌ ‌last‌ few ‌years,‌ ‌eSalon‌ ‌has‌ ‌expanded‌ ‌its‌ ‌brand‌ ‌with‌ ‌a‌ ‌series‌ ‌of‌ ‌new‌ ‌initiatives‌ ‌and‌ ‌an‌ ‌office‌ ‌in‌ ‌London,‌ ‌and‌ ‌now‌ ‌ships‌ ‌its‌ ‌products‌ ‌to‌ many ‌countries‌ ‌worldwide.‌ ‌They've‌ ‌also‌ branded out into ‌men's‌ ‌grooming‌ with their ‌brand‌ ‌Colorsmith‌ ‌and‌ launched a ‌personal‌ ‌hair‌ ‌care‌ ‌company‌, ‌AURA,‌ ‌which‌ ‌targets‌ ‌a‌ ‌younger‌ ‌customer‌ ‌base.‌ ‌As‌ ‌the‌ ‌company‌ ‌is‌ ‌expanding,‌ ‌so‌ ‌is‌ ‌their‌ ‌need‌ ‌for‌ ‌highly‌ ‌effective‌ ‌page‌ ‌experiences.‌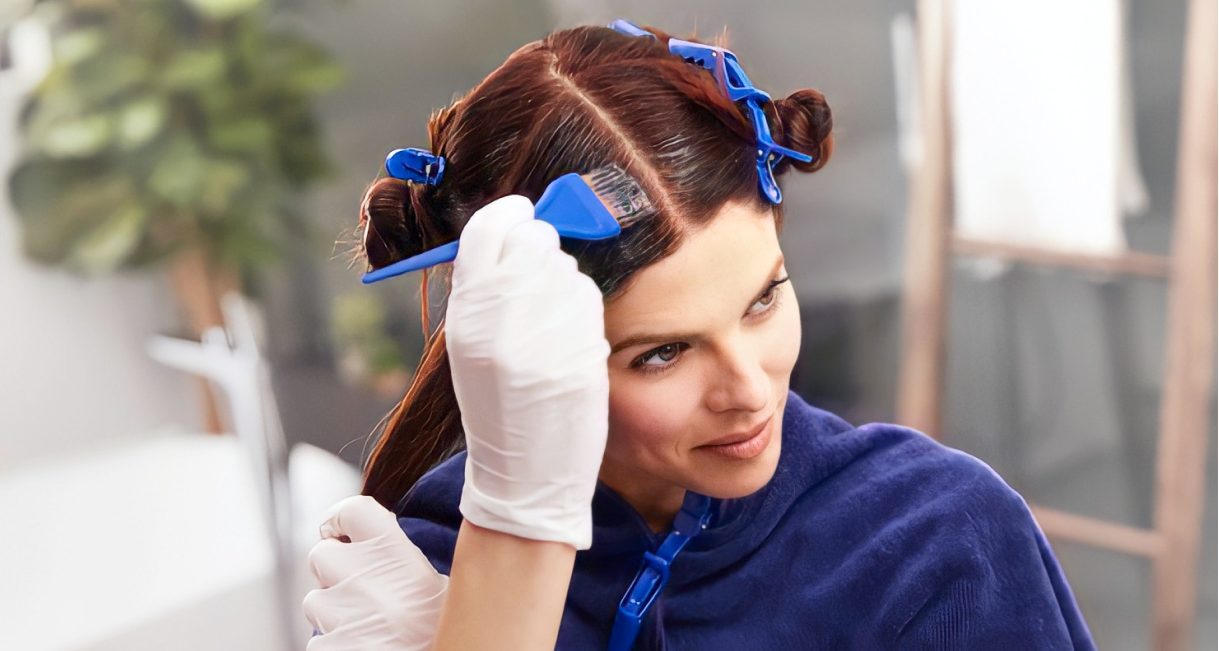 THE SITUATION AND BUSINESS CHALLENGES
Since‌ ‌the‌ ‌company's‌ ‌founding‌ ‌in‌ ‌2010,‌ ‌the‌ ‌eSalon‌ ‌team‌ ‌has‌ ‌invested‌ ‌heavily‌ ‌in‌ ‌performance‌ ‌marketing‌ ‌to‌ ‌attract‌ ‌new‌ ‌customers‌.‌ ‌Over‌ ‌the‌ ‌years,‌ ‌their‌ ‌advertising‌ ‌spend‌ ‌across‌ ‌platforms‌ ‌has‌ ‌increased‌ ‌significantly,‌ ‌especially‌ ‌on‌ ‌Google‌ ‌and‌ ‌Facebook.‌ ‌They‌ ‌now‌ ‌spend‌ ‌millions‌ ‌of‌ ‌dollars‌ ‌each‌ ‌year‌ ‌on‌ ‌digital‌ ‌ads.‌ ‌ ‌
Because‌ ‌of‌ ‌their‌ ‌significant‌ ‌investment‌ ‌in‌ ‌advertising,‌ ‌eSalon‌ ‌has‌ ‌taken‌ ‌steps‌ ‌to‌ ‌ensure‌ their ‌ad‌ ‌campaigns‌ ‌and‌ ‌core‌ ‌site‌ ‌are‌ ‌in‌ ‌top‌ ‌shape.‌ ‌The‌ ‌company‌ prioritizes ‌precise‌ ‌ad‌ ‌buying‌ ‌and‌ ‌ongoing‌ ‌site‌ ‌optimization, and ‌have‌ ‌continually‌ ‌A/B‌ ‌tested‌ ‌elements‌ ‌of‌ ‌their‌ ‌website‌ ‌since‌ ‌launching‌ ‌it.‌ ‌As‌ ‌a‌ ‌result,‌ ‌eSalon‌ ‌has‌ ‌a‌ ‌wealth‌ ‌of‌ ‌insights.‌ ‌But‌ ‌despite‌ ‌having‌ ‌all‌ ‌that‌ ‌rigor‌ ‌and‌ data,‌ ‌focus‌ ‌on‌ ‌the‌ ‌ad-to-landing‌ ‌page‌ ‌experience‌ ‌was‌ ‌lacking.‌ ‌ ‌
VP‌ ‌of‌ ‌Growth‌ ‌Andrew‌ ‌Grant‌ ‌wanted‌ ‌to‌ ‌bridge‌ ‌this‌ ‌gap‌ ‌and‌ ‌achieve‌ ‌higher‌ ‌conversion‌ ‌rates‌ ‌through‌ ‌ad-to-page‌ ‌personalization.‌ ‌In‌ ‌the‌ ‌past,‌ ‌eSalon‌ ‌handled‌ ‌their‌ ‌landing‌ ‌page‌ ‌efforts‌ ‌in-house,‌ ‌however,‌ their team ‌lacked‌ ‌the‌ ‌in-house‌ ‌tools,‌ ‌resources,‌ ‌and‌ ‌expertise‌ ‌to‌ ‌scale‌ ‌landing‌ ‌page‌ ‌experiences‌ ‌by‌ ‌themselves.‌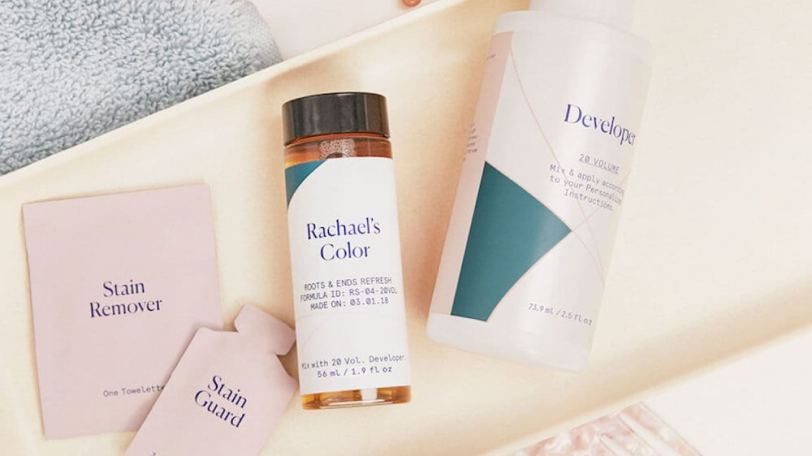 INSTAPAGE ‌CLICKS‌ ‌WITH‌ ‌eSALON'S‌ ‌INTERNAL‌ ‌PROCESSES‌
eSalon‌ ‌started‌ ‌conversation‌s ‌with‌ ‌Instapage ‌during‌ ‌a‌ ‌hectic‌ ‌time,‌ ‌amid‌ ‌launching‌ ‌new‌ ‌brands‌ ‌while‌ ‌gearing‌ ‌up‌ ‌for‌ ‌Q1,‌ their ‌busiest‌ ‌season.‌ ‌As‌ ‌a‌ ‌result,‌ ‌the eSalon‌ team ‌needed‌ ‌to‌ ‌know‌ ‌they ‌could‌ ‌partner‌ ‌with‌ ‌and‌ ‌trust‌ an external team ‌with‌ ‌the‌ ‌entire‌ ‌experience‌ ‌creation‌ ‌process.‌
As‌ ‌a‌ ‌data-driven‌ ‌company,‌ ‌eSalon‌ ‌wanted‌ ‌to‌ ‌ensure‌ ‌Instapage's ‌landing‌ ‌page‌s ‌could‌ ‌drive‌ ‌measurable‌ ‌improvements.‌ ‌Instapage ‌suggested‌ ‌a‌ ‌three-month‌ ‌turnaround‌ ‌period‌ ‌during‌ ‌which‌ ‌our team ‌would‌ ‌create‌ ‌personalized‌ ‌experiences‌ ‌for‌ ‌eSalon‌ ‌based‌ ‌on‌ ‌their‌ ‌customer‌ ‌profiles‌ ‌and‌ ‌show‌ ‌quantifiable‌ ‌results.‌
At‌ ‌the‌ ‌outset,‌ ‌Grant‌ ‌felt‌ ‌unsure‌ ‌about‌ ‌Instapage's‌ ‌ability‌ ‌to‌ ‌integrate‌ ‌into‌ ‌eSalon's‌ ‌processes‌ ‌and‌ ‌technology,‌ ‌which‌ ‌the‌ ‌company‌ ‌had‌ ‌primarily‌ ‌developed‌ ‌in-house‌ ‌over‌ ‌several‌ ‌years.‌ ‌For‌ example,‌ ‌could‌ ‌Instapage ‌build‌ ‌reporting‌ ‌and‌ ‌analytics‌ ‌between‌ ‌eSalon's‌ ‌framework‌ ‌and‌ ‌the‌ ‌new‌ ‌landing‌ ‌pages?‌ ‌The‌ ‌answer‌ ‌was‌ ‌a‌ ‌resounding‌ ‌yes.‌ ‌
Unlike‌ ‌other‌ ‌niche‌ ‌solution‌ ‌providers‌ ‌and‌ ‌agencies,‌ Instapage ‌uses‌ ‌a‌ ‌consultative‌ ‌approach‌, building ‌contextual‌ ‌micro-stories‌ ‌for‌ ‌each‌ ‌landing‌ ‌page that ‌result ‌in‌ ‌a‌ ‌noticeably‌ ‌better‌ ‌user‌ ‌experience.‌ ‌After‌ ‌evaluating‌ ‌and‌ ‌testing‌ ‌the‌ ‌new‌ ‌Instapage ‌experiences‌ ‌against‌ ‌internal‌ ‌landing‌ ‌pages,‌ ‌eSalon‌ saw enough ‌success that they ‌decided‌ ‌to‌ ‌allocate‌ the ‌bulk‌ ‌of‌ their ‌ad‌ ‌spend‌ ‌to‌ ‌pages‌ ‌created in the Instapage platform in order to‌ ‌capitalize‌ on ever-increasing results.
Instapage ‌has‌ ‌exceeded‌ ‌my‌ ‌expectations.‌ ‌We're‌ ‌growing‌ ‌fast‌ ‌internationally,‌ ‌and‌ ‌Instapage ‌allowed‌ ‌us‌ ‌to‌ ‌go‌ ‌more‌ ‌places,‌ ‌faster.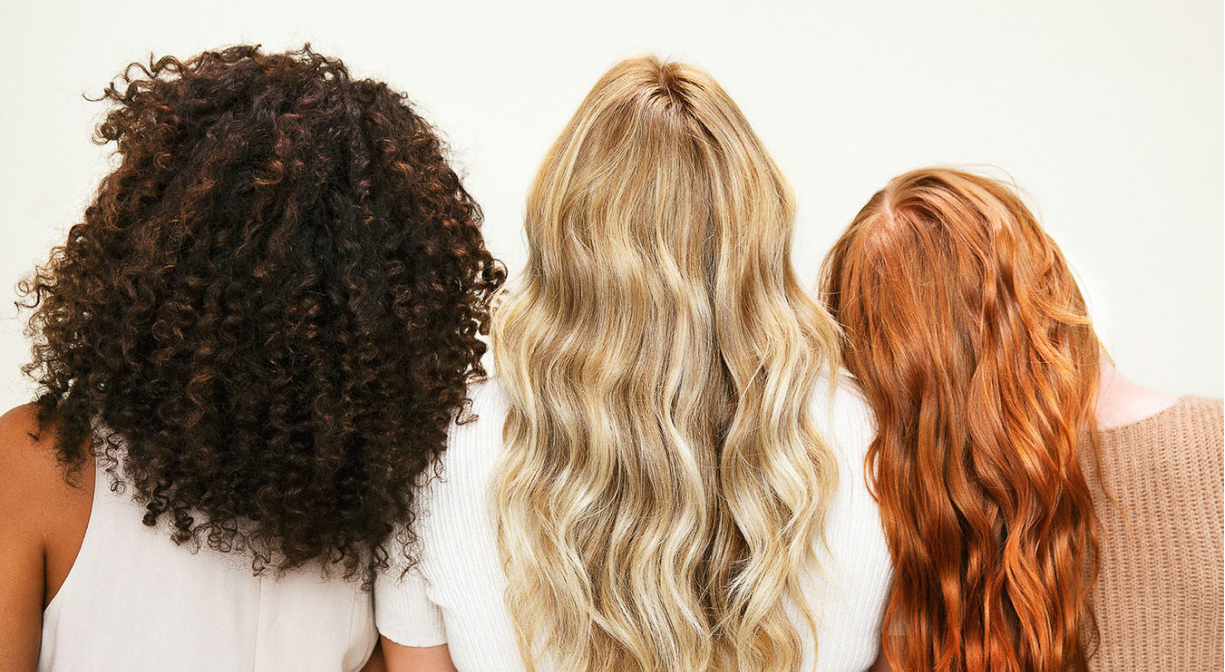 INSTAPAGE ‌IMPROVES‌ ‌CONVERSION‌ ‌RATES‌ ‌ACROSS‌ ‌AD‌ ‌PLATFORMS‌
Working‌ ‌with‌ ‌Instapage,‌ ‌eSalon‌ saw noticeable ‌improvements‌ ‌in‌ ‌their‌ ‌ad‌ ‌success.‌ ‌The‌ ‌company's‌ ‌conversion‌ ‌rate‌ ‌ranking‌ ‌on‌ ‌Facebook‌ ‌rose‌ ‌from‌ ‌5%‌ ‌above‌ ‌average‌ ‌to‌ ‌60%‌ ‌above‌ ‌average.‌ ‌What's‌ ‌more,‌ ‌their‌ ‌Google‌ ‌Ads‌ ‌ranking‌ ‌also‌ ‌grew,‌ ‌from‌ ‌<1%‌ ‌above‌ ‌average‌ ‌‌to‌ ‌22%‌.‌ ‌This‌ ‌increase‌ also resulted in a ‌60%‌ ‌drop‌ ‌in‌ ‌bounce‌ ‌rates‌ ‌for‌ ‌Google‌ ‌Ads.‌ ‌
eSalon‌ ‌also‌ ‌enjoyed‌ ‌a‌ significant ‌improvement‌ ‌in‌ ‌return‌ ‌on‌ ‌ad‌ ‌spend.‌ ‌After‌ ‌implementing‌ ‌personalized‌ landing page ‌experiences,‌ ‌eSalon‌ ‌saw‌ ‌a‌ ‌13%‌ ‌increase‌ ‌in‌ ‌overall‌ ‌conversion‌ ‌rates,‌ ‌a‌ ‌52%‌ ‌increase‌ ‌on‌ ‌top-of-page‌ ‌rate,‌ ‌and‌ ‌a‌ ‌marked‌ ‌1.25 point‌ ‌increase‌ ‌in‌ ‌Google‌ ‌Ads‌ ‌Quality‌ ‌Score.‌ ‌While‌ ‌in‌ ‌one‌ ‌of‌ ‌the‌ ‌VWO‌ ‌landing‌ ‌page‌ ‌split‌ ‌tests,‌ ‌tied‌ ‌to‌ ‌a‌ ‌Google‌ ‌non-brand‌ ‌search‌ ‌campaign,‌ ‌they‌ ‌noticed‌ ‌that‌ ‌the‌ ‌Instapage ‌variant‌ ‌drove‌ ‌a‌ ‌55%‌ ‌increase‌ ‌in‌ ‌conversion‌ ‌rate‌ ‌(5.03%‌ ‌vs.‌ ‌7.79%).‌
‌In‌ ‌other‌ ‌words,‌ Instapage ‌helped‌ ‌eSalon‌ ‌earn‌ ‌more‌ ‌from‌ ‌their‌ ‌digital‌ ‌ad‌ ‌campaigns‌ ‌while‌ ‌lowering‌ ‌the‌ ‌costs‌ ‌of‌ ‌those‌ ‌campaigns.‌ ‌Throughout‌ ‌the‌ ‌process,‌ Instapage ‌was‌ ‌there‌ ‌to‌ ‌communicate‌ ‌and‌ ‌collaborate‌ ‌with‌ the ‌eSalon‌ ‌team so‌ ‌that‌ ‌they‌ ‌retained‌ ‌complete‌ ‌control‌ ‌of‌ ‌the‌ ‌final‌ ‌product‌—without‌ ‌needing‌ ‌to‌ ‌micromanage‌ ‌the‌ ‌design‌ ‌themselves.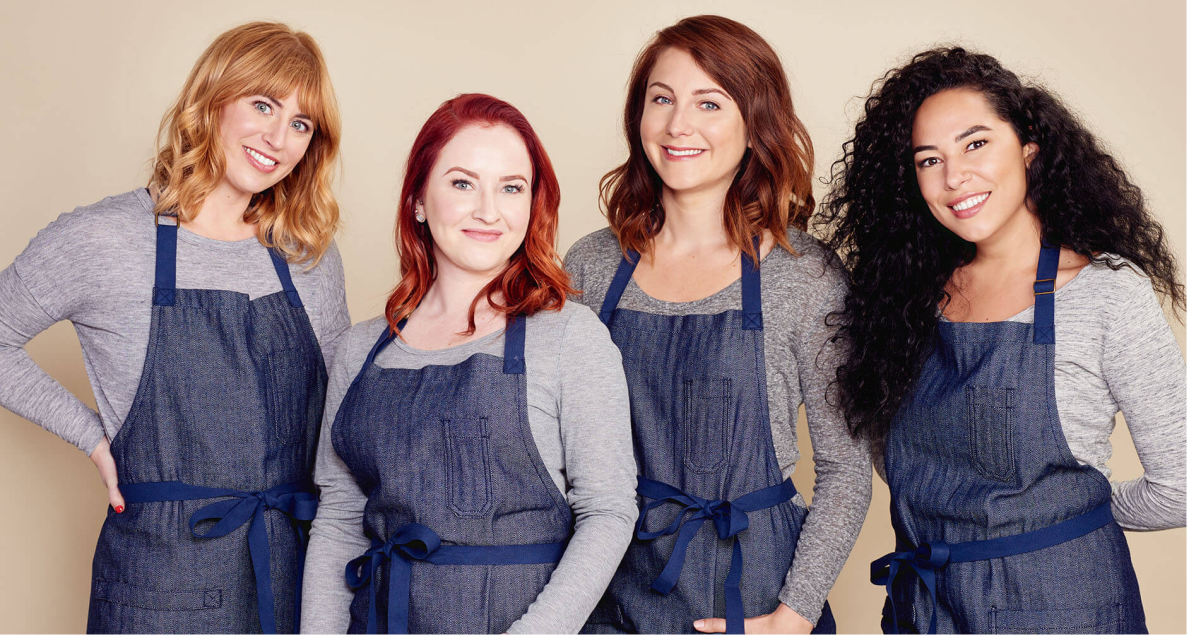 SUMMARY‌
By‌ ‌letting‌ ‌Instapage ‌manage‌ ‌the‌ ‌task‌ ‌of‌ ‌creating‌ ‌and‌ ‌scaling‌ ‌landing‌ ‌page‌ experiences‌ ‌for‌ ‌their‌ ‌ad‌ ‌campaigns,‌ ‌eSalon‌ ‌could‌ ‌direct‌ ‌resources‌ ‌and‌ ‌attention‌ ‌to‌ ‌bold‌ ‌projects‌ ‌and‌ ‌initiatives‌ ‌that‌ ‌could‌ ‌shape‌ ‌the‌ ‌company's‌ ‌future.‌ ‌These‌ ‌experiences‌ ‌helped‌ ‌eSalon‌ ‌boost‌ ‌their‌ ‌ROAS,‌ ‌lower‌ ‌costs,‌ ‌and‌ ‌successfully‌ ‌launch‌ ‌two‌ ‌new‌ ‌brands.‌
I‌ ‌feel‌ ‌like‌ ‌we're‌ ‌in‌ ‌a‌ ‌good‌ ‌spot‌ ‌with‌ ‌Instapage.‌ ‌Having‌ ‌that‌ ‌partner‌ ‌and‌ ‌being‌ ‌able‌ ‌to‌ ‌prioritize‌ ‌and‌ ‌focus‌ ‌as‌ ‌we‌ ‌need,‌ ‌while‌ ‌everyone‌ ‌internally‌ ‌is‌ ‌focused‌ ‌on‌ ‌the‌ ‌big‌ ‌fires‌ ‌that‌ ‌we‌ ‌need‌ ‌to‌ ‌put‌ ‌out‌ ‌as‌ ‌we‌ ‌launch‌ ‌new‌ ‌brands,‌ ‌has‌ ‌been‌ ‌nice‌ ‌to‌ ‌have.‌ ‌If‌ ‌we‌ ‌didn't‌ ‌have‌ ‌[Instapage]‌ ‌and‌ ‌those‌ ‌fires‌ ‌came‌ ‌up,‌ ‌we‌ ‌wouldn't‌ ‌be‌ ‌able‌ ‌to‌ ‌prioritize‌ landing pages.‌ ‌I‌ ‌know‌ ‌we've‌ ‌been‌ ‌able‌ ‌to‌ ‌launch‌ ‌more‌ ‌experiences‌ ‌for‌ ‌the‌ ‌new‌ ‌brand‌ ‌launch‌ ‌than‌ ‌we‌ ‌would‌ ‌have‌ ‌if‌ ‌we‌ ‌were‌ ‌only‌ ‌working‌ ‌internally.