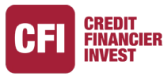 Name:
CFI Financial Group
About CFI Financial Group
CFI Financial Group is an international financial brokerage and trading provider headquartered in Dubai. Their mission is to deliver innovative and competitive trading services that are accessible to everyone.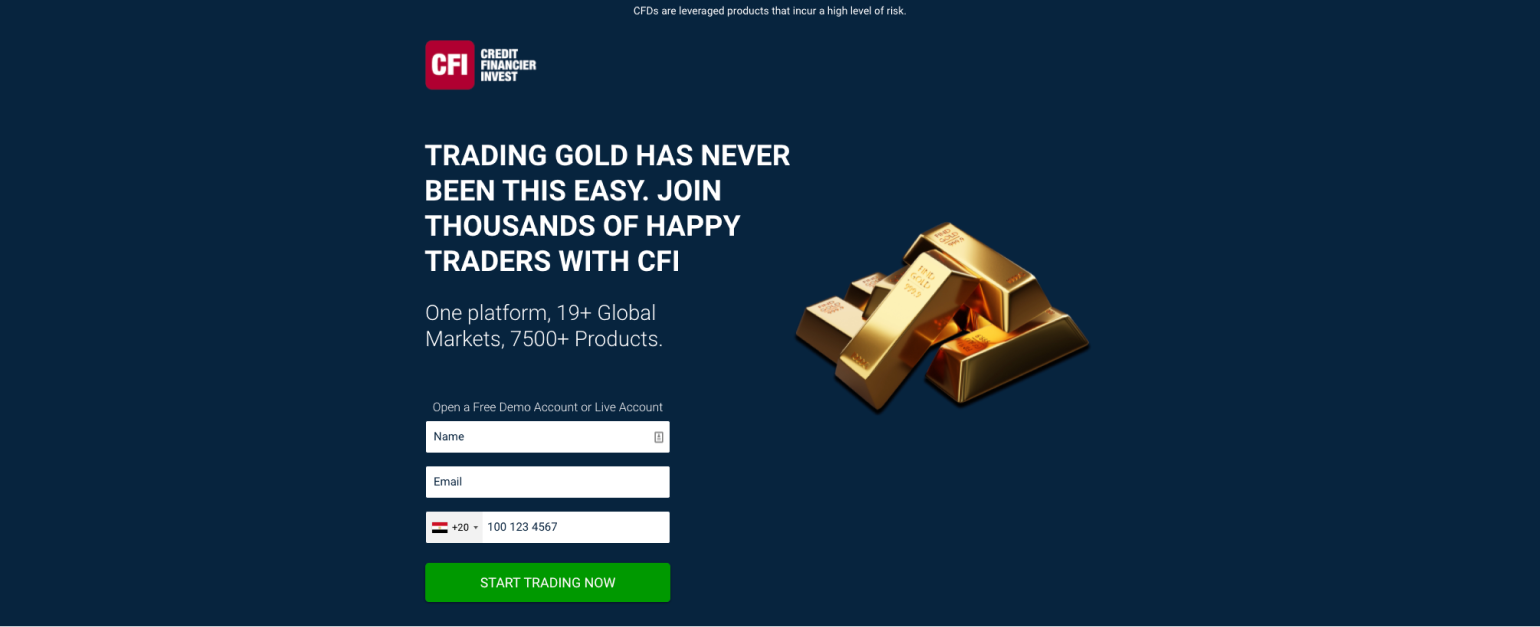 The financial industry faces significant challenges
Though this sector relies heavily on data science, it has lagged behind in advertising personalization. Financial brokers must protect the privacy of investors' financial information and obey stringent regulations in multiple countries. Adding to this challenge, financial planning can be an important—and intimidating—decision process with many factors to consider. When combined, these factors require complex customer journeys that make personalization challenging to implement and scale.
Personalization was a big pain for us. We have more than 7,000 products, and we're moving into 15,000 products in the next year. That means that you have a lot of people who have the appetite to invest in so many different products, based on so many different factors.
Before working with Instapage, CFI Financial lacked the tools to enable customization and personalization on their website. These initiatives requires a great deal of effort from internal web development teams, who were busy managing a development pipeline to serve their entire global organization. To personalize ad journeys, CFI needed a robust set of tools that could create landing page experiences without requiring software development skills.
CFI had straightforward goals for their personalization efforts. They wanted to maximize page conversions using the same traffic by encouraging a higher percentage of visitors to convert. CFI operates in fast-moving, competitive markets, so it's important that they secure customer trust immediately. Similarly, the company's data privacy and transparency needs required a solution with seamless integration into their existing technology stack.
Yazan Taha, Global Head of Digital, and Dr. Demetrios Zamboglou, Group Chief Operating Officer at CFI, knew that the company needed a solution that met each of these requirements. They launched a competitive analysis of landing page solutions, tried multiple demos, and mapped each platform's features. At the end of this research, Instapage emerged as the ideal solution.

Instapage makes personalization possible
Once CFI decided to partner with Instapage, their personalization possibilities expanded dramatically. CFI used Instapage to create unique landing pages for each channel, featuring streamlined information flow and a compelling call to action. With fast-loading AMP pages that render in less than three seconds, CFI captured more interested leads from the same ad traffic. The team used their new capabilities to expand their efforts across brand and tactical campaigns.
Throughout the process, the Instapage team helped CFI achieve their goals on the platform. Instapage provided 24-hour support with online agents that helped CFI understand and master Instapage. The team also provided custom-made solutions to help CFI achieve their specific goals. Working with Instapage, CFI customized a suite of unique features that could reliably scale across all of their experiences.
It was like having a full team while actually just having my laptop. It was magical for me, to be honest.
Results
CFI saw remarkable improvements in conversion rates. Before working with Instapage, CFI's conversion rates on desktop averaged around 2%. After implementing Instapage, their average conversion rates rose to 10.3%.
According to Dr. Zamboglou, the ability to create landing pages in minutes helps CFI capture customer interest in volatile markets. With Instapage on their side, they've managed to grow their client list and increase trading volume levels. CFI now has a significant advantage over the competition.
Next steps
Going forward, CFI is doubling down on personalization with Instapage's help. They intend to improve their audience segmentation and start using personalization for all digital advertising campaigns across search, social, and display.
Instapage can be a great replacement for a full-fledged development team, and can replace any poor technology that any company is using to develop landing pages. If you're looking for the best landing page creation tool out there, Instapage is definitely the best platform to use.