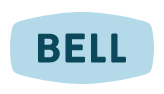 Location:
Birmingham, Alabama
Bell Media is a digital marketing agency that provides SEM, SEO, paid local advertising, web design, and email marketing services. To meet the ever-changing advertising needs of its clients, Bell Media offers custom-tailored and data-driven programs. The company's clients include McDonald's, Disney on Ice, and BlueCross BlueShield of Alabama. Bell Media is a Google Premier Partner and a three-time Inc. 5000 Company.
Goal
Increase client conversion rates; better allocate in-house resources
Business situation
It took Bell Media's marketing and design teams longer than they would have preferred to fully understand how to build a post-click landing page using WordPress. And even after getting a full grasp on WordPress's capabilities, it still took 5-6 hours to deploy a single page. A full-service digital marketing agency needs more flexibility than that. Bell Media required an alternative that would speed up the time between ideation and completion, allow its designers to adapt quickly, and increase conversion rates for client ad programs.
Cost savings for the client
Before Instapage, it would take Bell Media 5-6 hours to build a simple post-click landing page. This required the team to charge their clients an additional fee for post-click services to cover the cost of time and resources. This hindered many clients from using post-click landing pages entirely. Now that it takes Bell Media less than an hour to build a page using Instapage, post-click services have become a value-add for Bell Media's clients. Bell Media's clients save several hundreds of dollars in billable hours, and Bell Media saves well over that by allocating developer and designer resources to other valuable client projects.
Directing ad clicks to the homepage
Bell Media primarily runs Google Ads (formerly AdWords) and paid social media campaigns for their clients. As part of adding post-click landing pages to more of their clients' ad campaigns, Bell Media discovered that many of their clients experienced sub-optimal conversion rates because they directed ad clicks to homepages. Bell Media overhauled these campaigns so that the ad clicks would direct to a message-matched post-click landing page instead. Now, the 50+ clients that utilize Instapage for their Google Ads campaigns are operating at conversion rates as high as 3X their original rate.
Results
Bell Media saved time, money and resources by building post-click landing pages using Instapage. With more than 50 pages published and counting, Bell Media:
3Xed its conversion rate for a cosmetic industry client
Saved $300+ per client post-click landing page
Cut the post-click landing page production time by more than half
Summation
Bell Media was on a mission to better utilize their own resources for their client work but found that by using Instapage, their clients' benefited, too. Bell Media provided a compelling value to their clients by both saving them money in post-click services and increasing their post-ad click conversion rates.

Our entire operation has improved with Instapage. We're building pages faster, which allows us to expand our post-click services for our clients and boost their PPC performance.