Your copywriter is in San Diego, your developer is in Miami, and your graphic designer is in London. By the end of the week, they have to collaborate to publish a post-click landing page. How do you make that happen?
A similar riddle faces most businesses today. With no home office and employees that span time zones, getting things done as a team can be an impossible task. That's why, increasingly, businesses are turning to enterprise collaboration systems.
What is an enterprise collaboration system?
Enterprise collaboration systems allow teams to work together on projects that would normally be tedious or inefficient, or require members to be in the same location. A collaboration system can include tools that enable video conferencing, or document sharing, or any other feature that makes it easy for groups to work together.
Enterprise collaboration system examples making teams more productive
Not every business has the same collaboration needs. Some prioritize task management software, while others require video conferencing solutions to work better together. Here are some of the most popular enterprise collaboration systems teams use to improve workflow and productivity, several of which we use at Instapage. (For tips how to implement a new collaboration software for your team, go here.)
Slack
Email is slow, and it's clunky, and for instant communication, it just doesn't cut it. That's why millions of people use Slack.
Chances are you're familiar with the tool even if you don't use it. And if you don't we recommend you at least try it. At its most basic level, this collaboration system enables two members of a team to message each other instantly, but it also comes with a few other features that make other forms of collaboration easier, like:
Group threads that let you address an entire team
Deep search for when you need to find what your boss said about the new company tagline a week ago.
Easy drag-n-drop file sharing so you don't have to go back and forth between chat and a third-party storage tool.
Integrations for other collaboration software like video conferencing solutions.

Asana
When is that sales page supposed to be published? Is it this Thursday or next? Have the designers even started working on those custom images we wanted?
Questions like these come up a lot when you don't have a task management platform. To avoid them, we at Instapage use Asana.
This collaboration system allows you to do more than just assign projects. It keeps you on schedule with a feed that displays the updated status of a project. That means you can find out whether those designers have finished the custom images you need for the sales page, and you can also figure out if the copywriters have started drafting persuasive arguments for it.
Every step of the way, tasks are updated as they relate to the team member assigned to them, and from a dashboard, you can easily drag tiles as you complete key project benchmarks. That makes hitting deadlines easier and allocating resources easier for you, who can offer more help to the sole designer putting together those custom images if he hasn't had the time to make them by Tuesday.
When you stay up-to-date on how your team is working individually on a project, it will show in the end product. And when that project is finished, you can archive tasks and review them later to find out what your most productive processes and workflows are.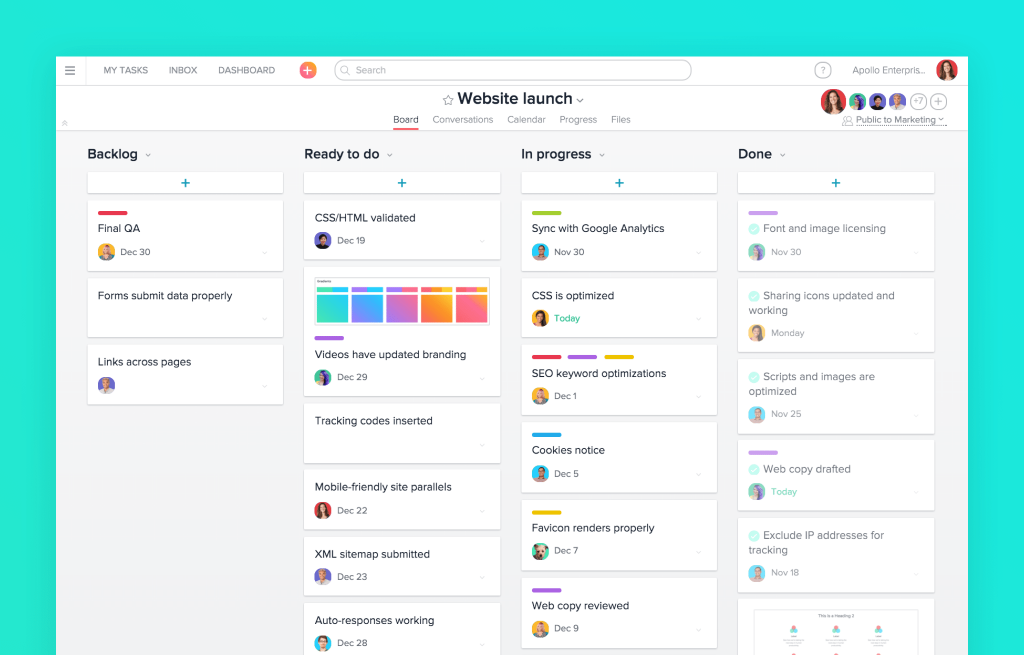 Instapage Collaboration Solution
We don't have to tell you how tough collaborating on a post-click landing page can be. If you're not an Instapage customer, you know, and if you are, you probably used to know. To get from version one of a wireframe to version two, to three, to the final version of the wireframe, and then the final version of the wireframe (we all know the final is never the final), there's a lot of red tape.
If you're already using the Instapage Collaboration solution, then you'll need a little refresher on what that red tape looks like. There are screenshots covered in red text that gets passed around the office for feedback; and the more they get passed around, the more covered in red text they become until you can't even see the call-to-action button anymore.
On top of that, there are the email chains that break records for the number of replies. The replies say "Here is my revised feedback," and "I think we should change the call-to-action, but you'll see my full comment in the red text on the screenshot." And by the time you finish getting just one round of team feedback you either want to change your email address or shut your laptop and heave it out the window like an Olympic discus thrower going for gold.
S.O.S. If that scenario sounds a little too familiar, you need the Instapage Collaboration Solution. It'll save you time, headaches, and the cost of replacing your old laptop. Here's how:
Work on ONE fluidly updated version of your post-click landing page with your entire team in real-time.
Drop a Hotspot anywhere on a page to comment on any element.
View all your comments from all your pages in a convenient feed that makes responding to feedback and resolving design issues painless.
Invite anyone to give feedback by hitting the "Share" button in the upper-right corner of the page.
Manage permissions for all collaborators, including which comments they can see and can't see (best for when your client says "Let's change the button color back to blue," and your designer says "A fourth button color change? You have got to be kidding me")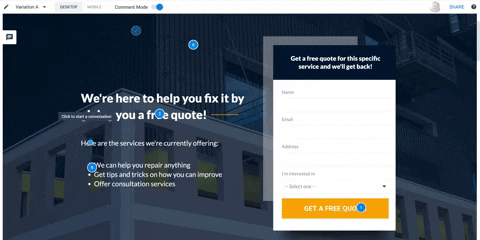 Monosnap
Often with remote teams, it's important to communicate things quickly and specifically. You can write a long email detailing exactly what needs to be changed and how, or you can simply screenshot it and add in arrows and other details of what may need to be changed. Monosnap is an effective tool for doing just this.
At Instapage, we use it to grab and edit screenshots to quickly share something that might be relevant to a project we're working on. That might be a search engine results page, a particular metric on an analytics dashboard, or changes we're making to a web page. Once you capture your target, you can paste your photo anywhere as is — or you can crop, highlight, point with arrows and jot comments in red text, then upload the edited image to a server and send the link to the photo as text.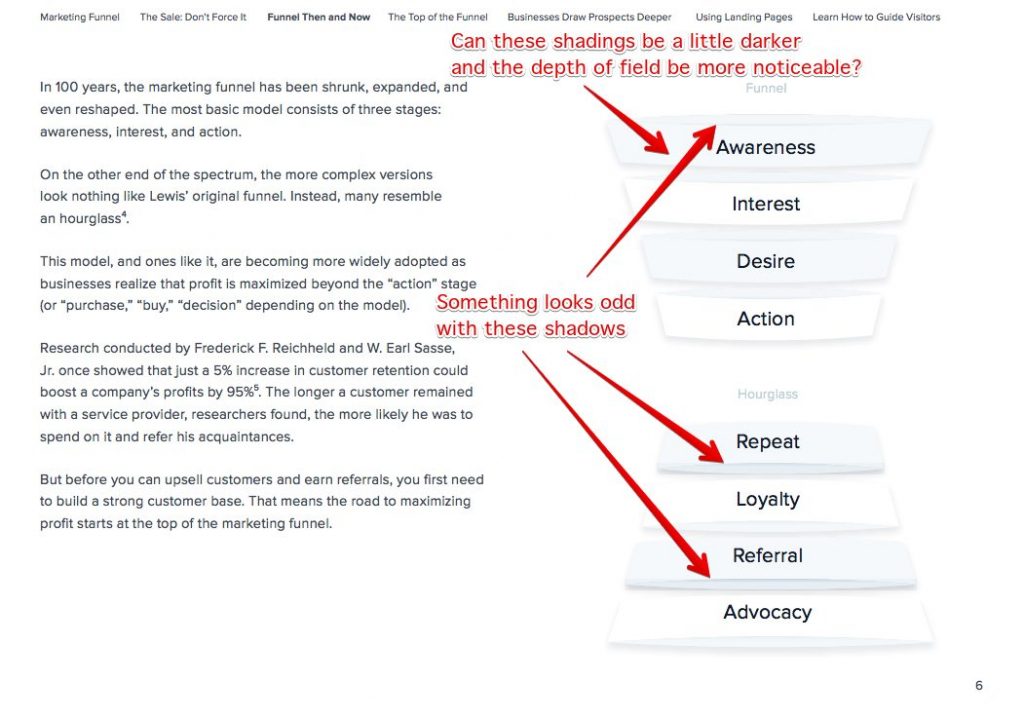 Google Docs
For effective collaboration, most content marketing teams don't require anything more than Google Docs. The free and easy-to-use collaboration system makes the process of writing and editing simple for content managers and their staff.
Writers will find it similar to using Microsoft Word. All the available basic functions that allow for text formatting are there, and particularly useful is a drop-down that lets SEO writers easily label their subheaders.
But slightly more advanced functions are what make Google Docs great for collaboration. A "comment" feature lets editors highlight phrases to easily leave feedback, and one particular permission mode, called "suggesting," makes it simple for team members to suggest changes to text that the author can review and accept or deny at a later date with the push of a button.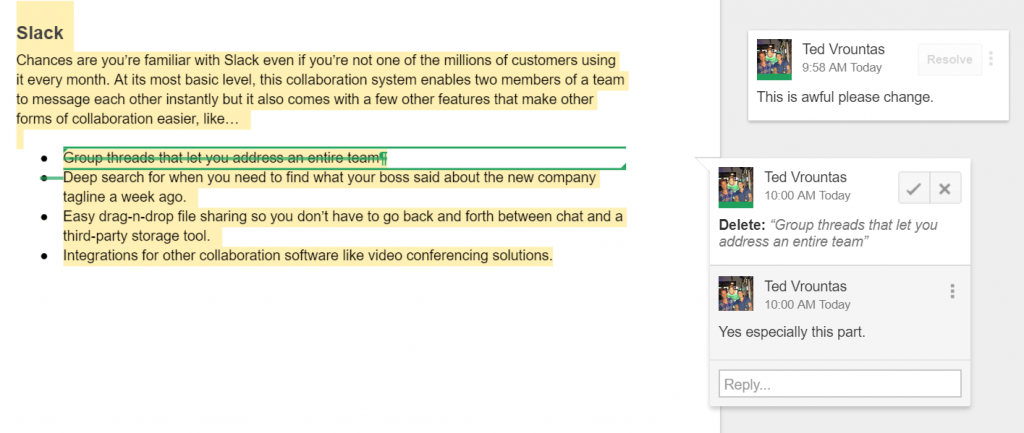 Calendly
Here's an email chain that will look familiar. From him to you: "Hey what time is best for you to meet?"
From you to him: "I'm free pretty much all day today. So how about sometime before lunch?"
From him to you: "Can't today. Swamped. How about tomorrow?"
From you to him: "No, tomorrow I'm working on a tight a deadline, and I have a meeting with Ted in the afternoon, and he's a real talker, so it'll probably go long."
From him to you: "Oof. Ted can drone on. Sorry, you have to deal with that, but I'm booked the rest of the week."
Then, that email chain will resume the next week, and it'll be filled with a whole lot of the same all over again. So to bypass all that, a lot of teams use Calendly.
The tool allows you set times you're available and just shoot over a schedule to whoever you're trying to meet with, who can then pick a time they are also available based on your schedule.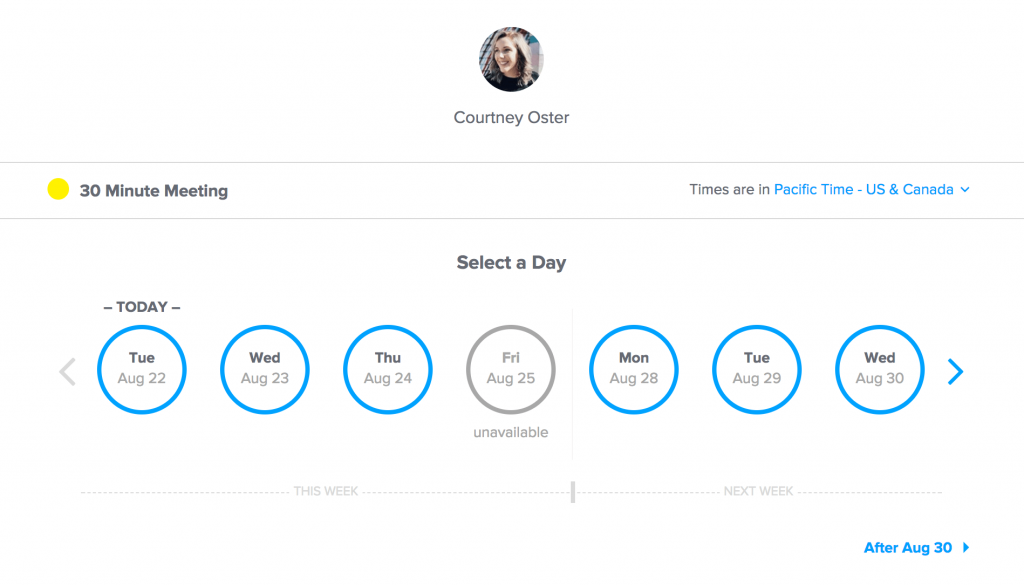 GoToMeeting
Sometimes you need a little face time. Not the kind on your phone, but the kind for meeting with investors or executives to report on the latest user acquisition numbers. GoToMeeting is go-to for 16 million users who engage in remote interactions like that.
The collaboration system will allow you to quickly and easily set up custom rooms for different meetings, invite attendees from a number of different locations, and even start recording your meeting with a click. High-definition feeds make the whole experience more personal, while a drawing tool and screen broadcasting feature allows you to share what you're looking at with pinpoint accuracy.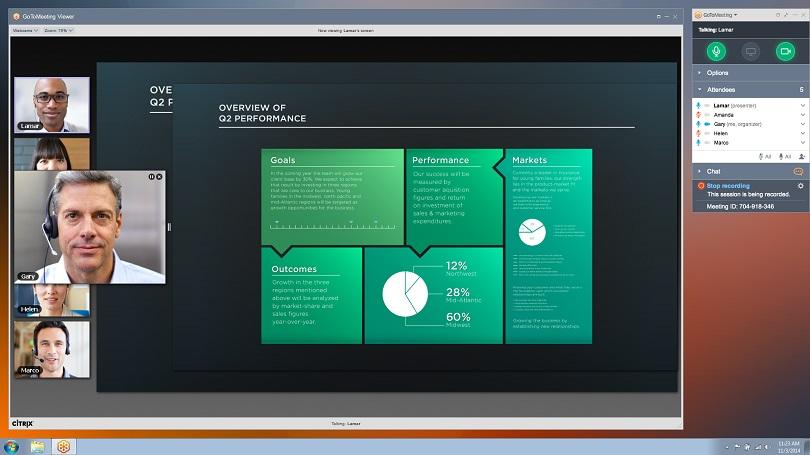 Work better together with an enterprise collaboration system
Enterprise collaboration systems are growing in popularity as businesses go remote and want to maintain a productive team workflow. With their help, meet each other, hold each other accountable, and share your most important content to work better together. Find out how fast and painless post-click landing page production is with the help of the Instapage Collaboration Solution. Sign up for an Enterprise demo today.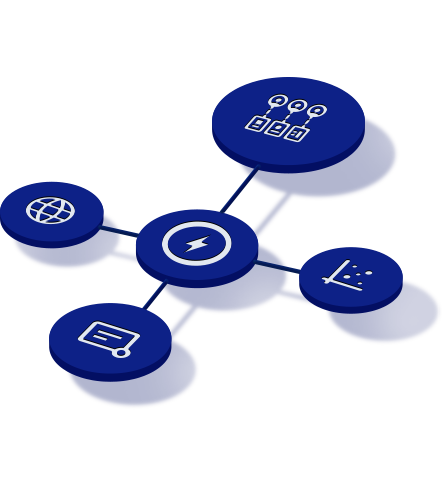 See the Instapage Enterprise Plan in Action.
Demo includes AdMap™, Personalization, AMP,
Global Blocks, heatmaps & more.