How to Create an Optimized Landing Page
Last updated on July 16, 2018
By now you know everything there is to know about post-click landing page optimization, you know how to optimize each post-click landing page element and how to improve the page's user experience.
All there is left to know now is how to actually create your post-click landing page – the process.
We strongly recommend you use the Instapage platform because with Instapage you're able to create professional, customizable post-click landing pages in a matter of minutes.
The focus of this chapter will be on how you can use Instapage to create a post-click landing page.
First up you'll need to create an account on Instapage, you can do that here.
Sign in to your account and you'll come to the dashboard, click 'Create New Page':

You now have the option to pick a pre-designed template or scan an existing page: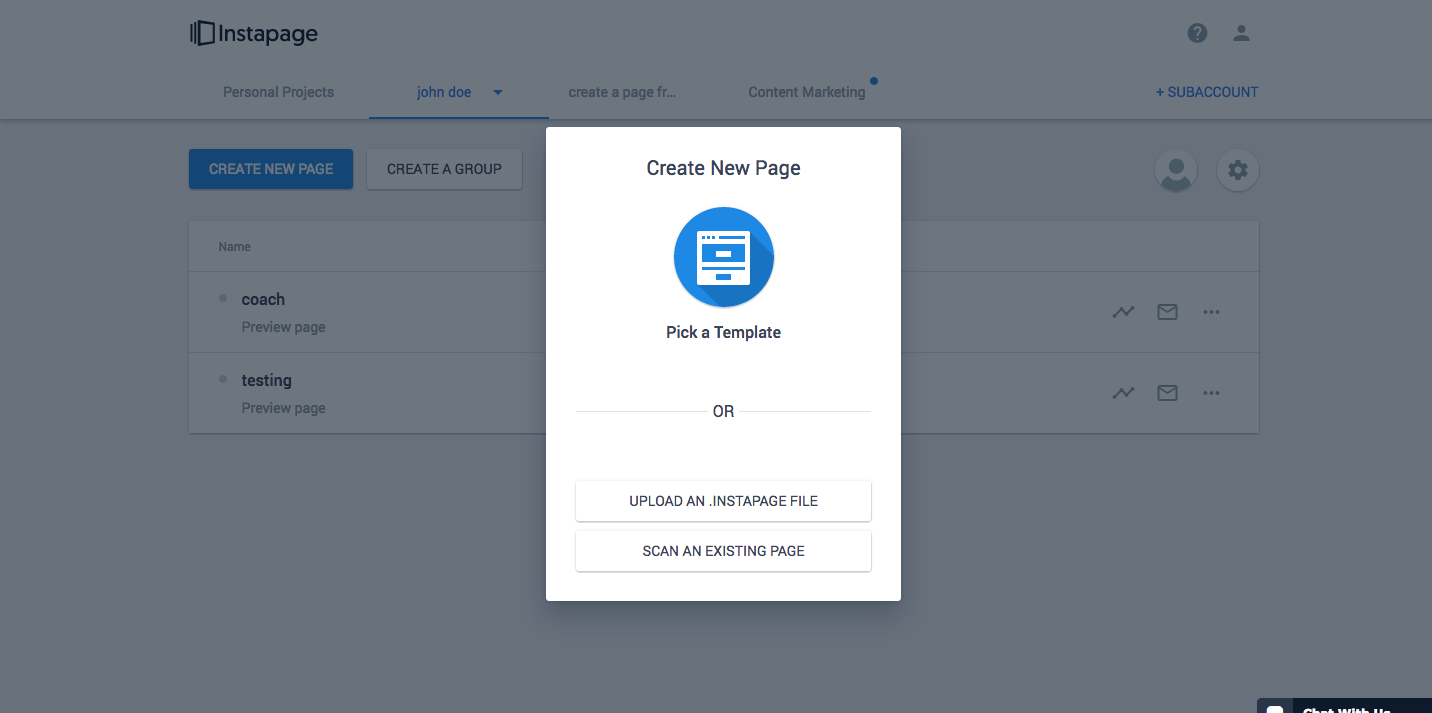 Let's pick a template, you have the option of selecting from the following categories:
Lead Gen
Two Step
Click Through
Thank You
Webinar
E-book
Event
App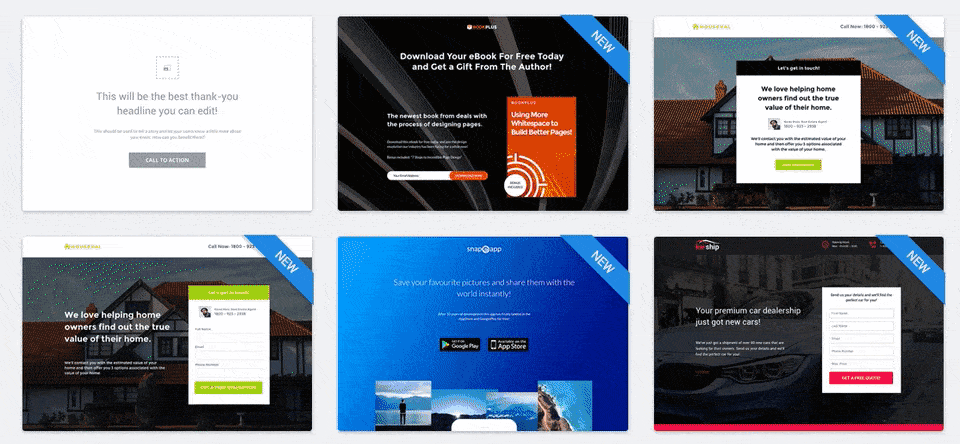 Name your page and then start customizing the chosen template: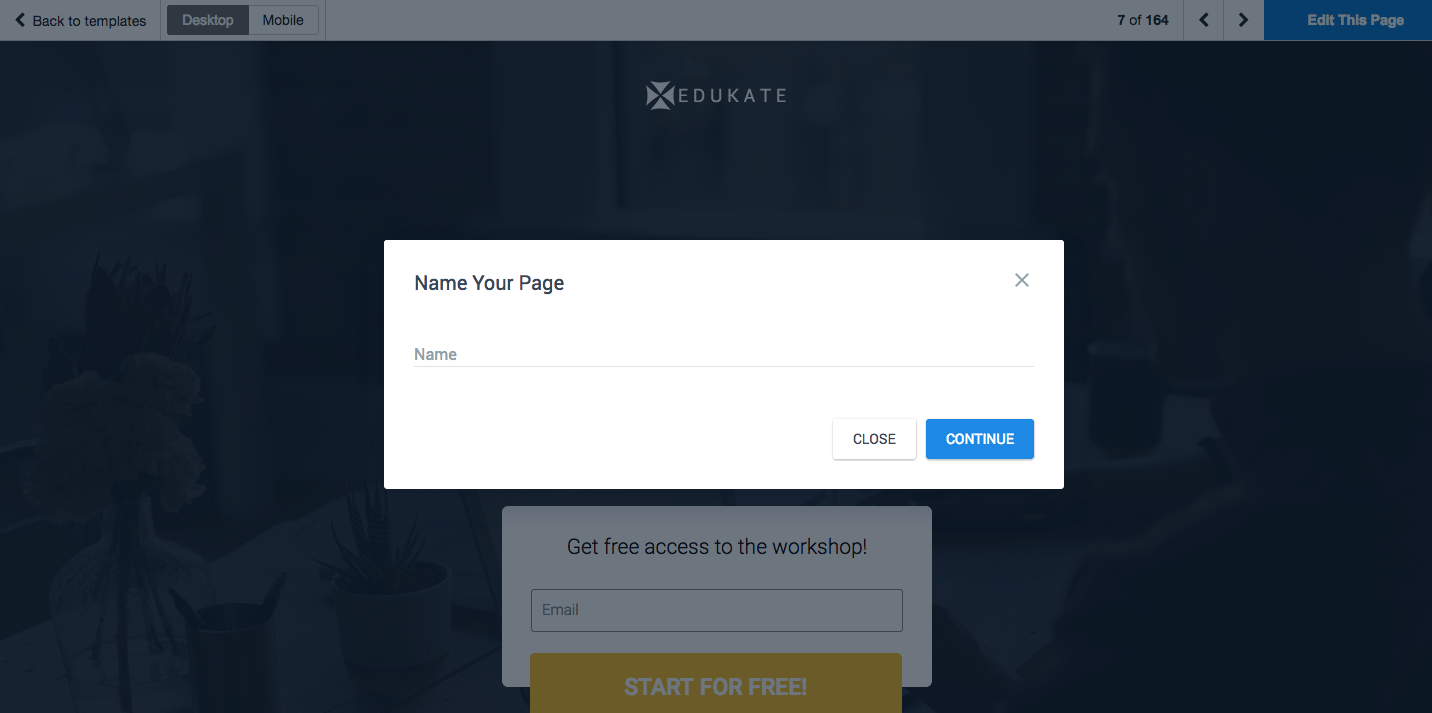 Click edit on the element you want to customize and add your personal touches to create an optimized post-click landing page: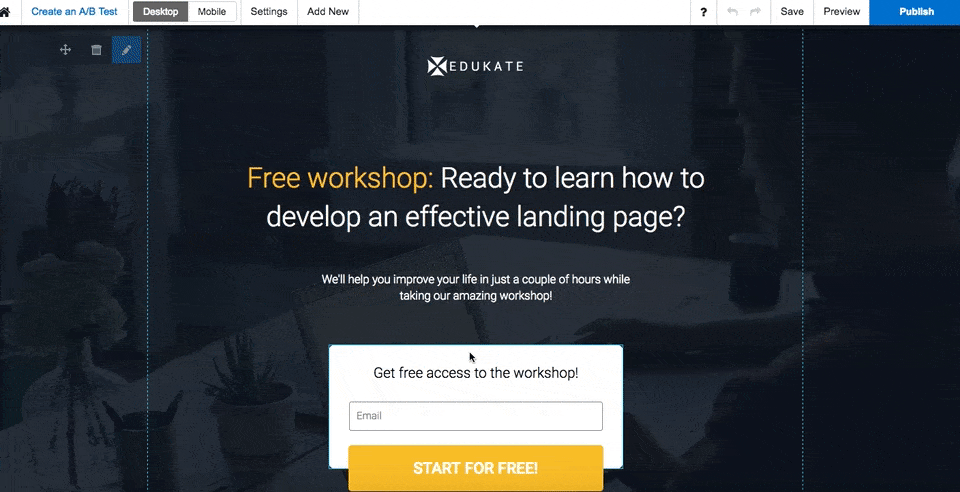 Add an engaging and relevant headline, personalized and action-oriented body copy and CTA button copy, contrasting CTA button, an appropriately sized lead capture form, trust indicators.
When you're done click 'Preview' and then 'Publish' your post-click landing page: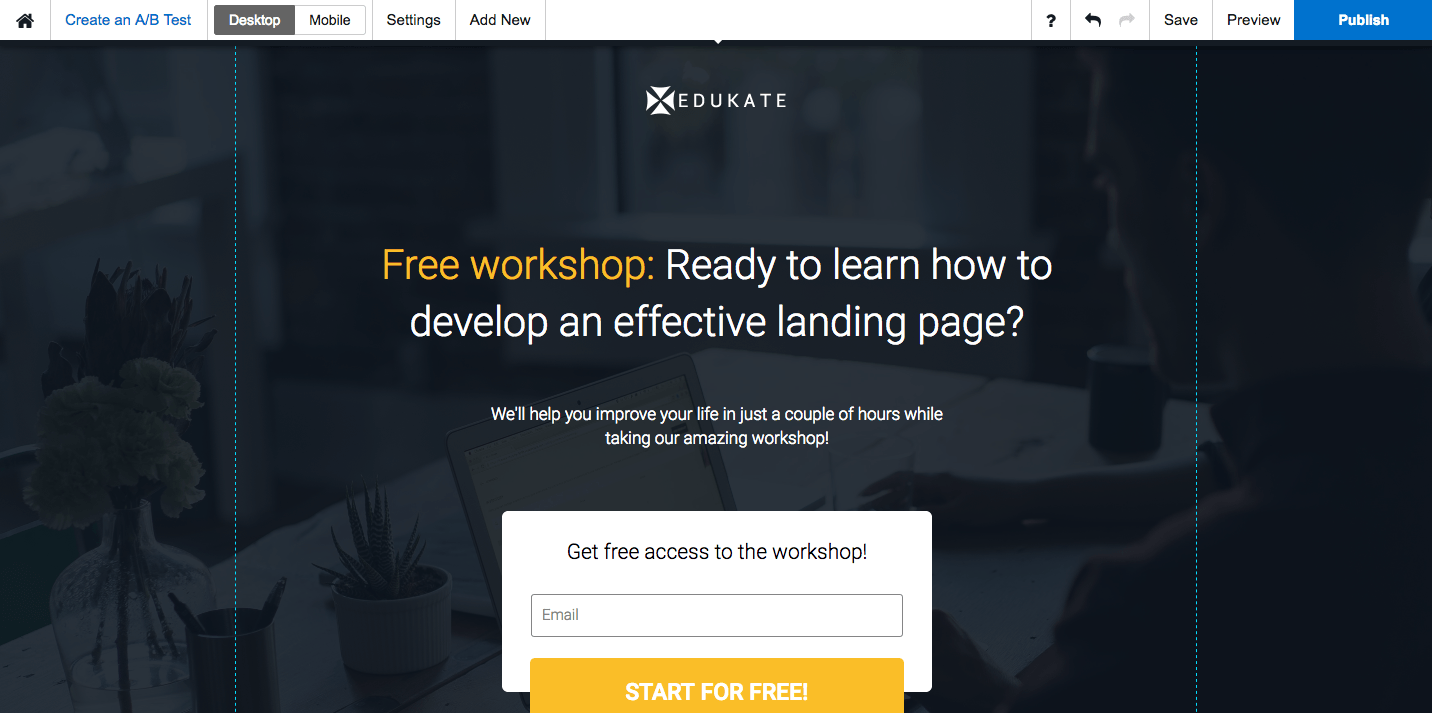 That's it.
It really is that easy with the world's most powerful post-click landing page platform.
post-click landing pages, contrary to homepages provide your visitors with a distraction-free medium to get acquainted with your marketing offers. The pages offer you a unique opportunity to convert targeted audience segments on relevant offers. post-click landing page optimization is the process of making sure that the visitor who lands on a post-click landing page has the best experience on it. Creating an engaging headline, a contrasting CTA button, and an attention-grabbing form ensures that your offer stands out for your visitor and they take the desired conversion action on the post-click landing page.