How are Squeeze Pages Different from Landing Pages?
Last updated on October 6, 2017
A landing page is a standalone page that is created to fulfill a single conversion goal. Landing page goals can vary; from ebook and whitepaper downloads, SaaS free trial sign-ups, etc.
A squeeze page has one goal: collect the visitor's name and email address. The offer on the squeeze page can vary from an ebook to a podcast to a white paper, but the "ask" remains the same — collect the visitor's name and email address. Some squeeze pages can be landing pages, but not all landing pages are squeeze pages because landing pages can have varying goals.
The lead capture form on your landing page can be detailed (depending on the product being promoted). However, the form on your squeeze page must be short and to the point because your squeeze page's conversion goal remains constant.
Example: Squeeze Page vs. Landing Page
Let's compare a landing page alongside a squeeze page to highlight the differences between these two types of pages.
Here is a landing page for Square: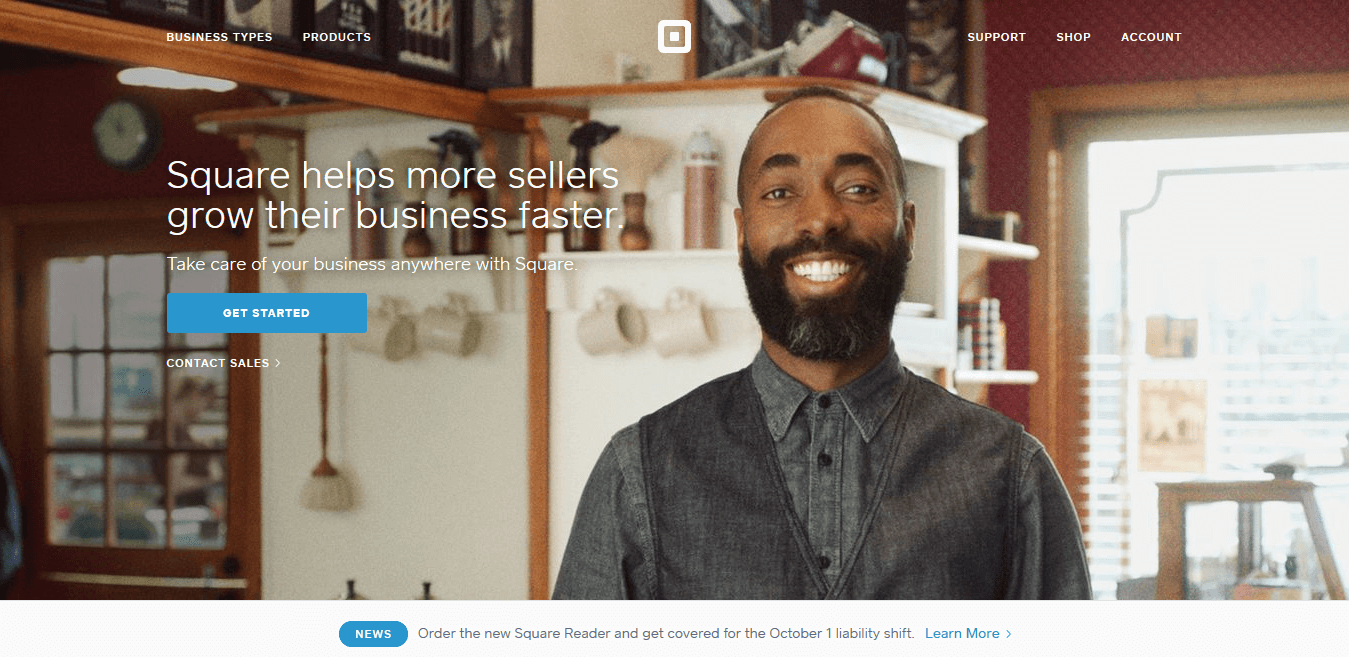 Square's conversion goal is to get visitors to click-through to create their account. Because Square's product involves payments and is relatively complicated; the landing page is serving as an introduction and gateway to the main sign-up page.
The landing page is fairly detailed because it explains how the product is used. It also provides a list of features for the product and concludes with some social proof at the bottom of the page.
As Square has a click-through landing page, when you click on the CTA button this is where it takes you: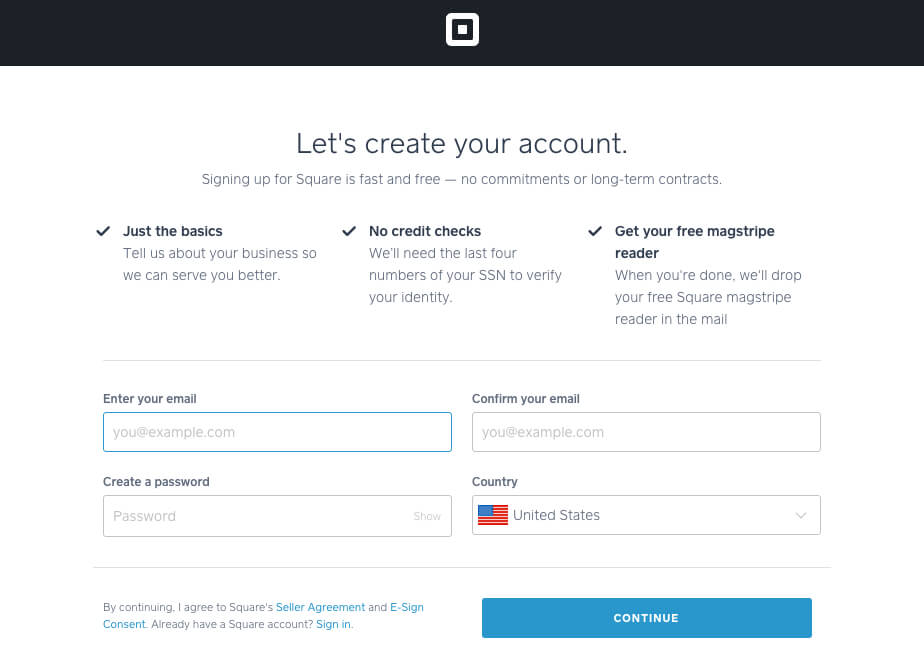 On the contrary, this is Marie Forleo's squeeze page for her B-School online training program: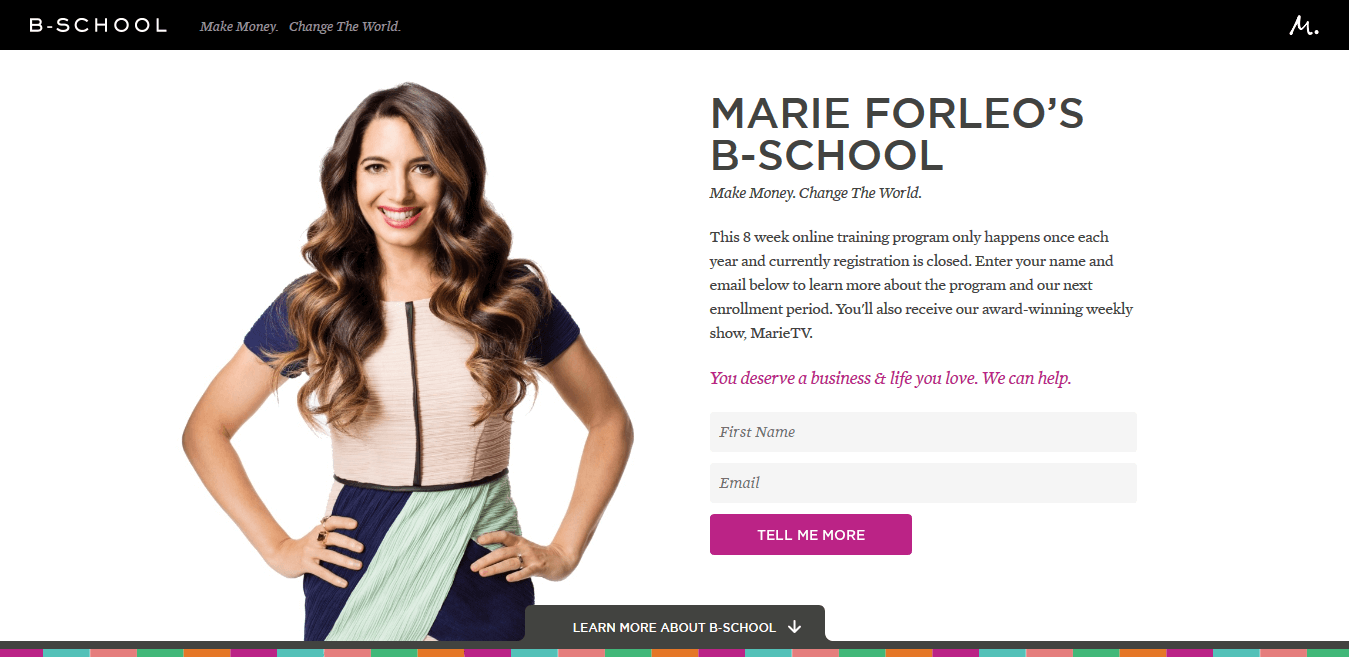 Here's why it is an effective squeeze page:
The page is short
The copy clearly explains what she has to offer
The page informs the visitor that registration is currently closed, but if you enter your name and email, you will be notified when the next enrollment period begins
The lead capture form uses a color-contrasting CTA button with personalized text ("Tell Me More")
Once you enter your information on the squeeze page, you are taken to a detailed Thank You page, shown below. The thank you page expresses sincere appreciation, but also presents a video testimonial of how the program has benefited others in the past: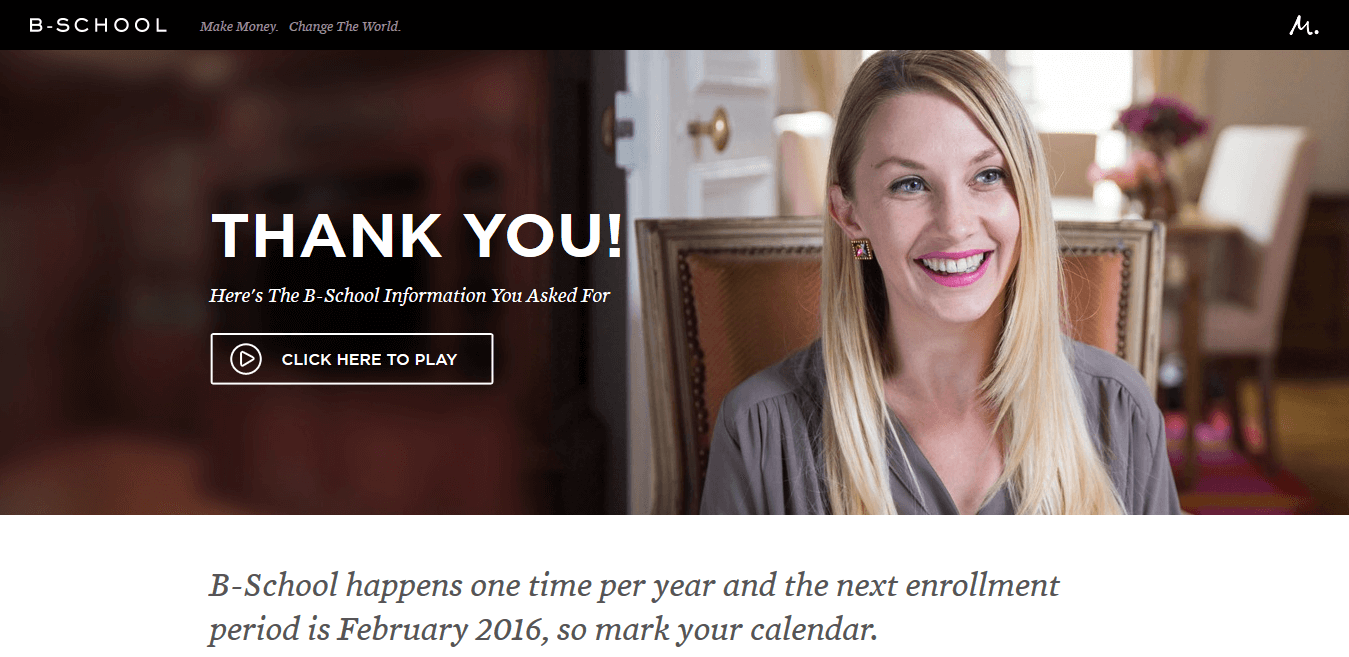 The page also delivers what you were promised — more information on the training program. You also receive a prompt email from Marie Forleo, which you don't always get when converting on a landing page: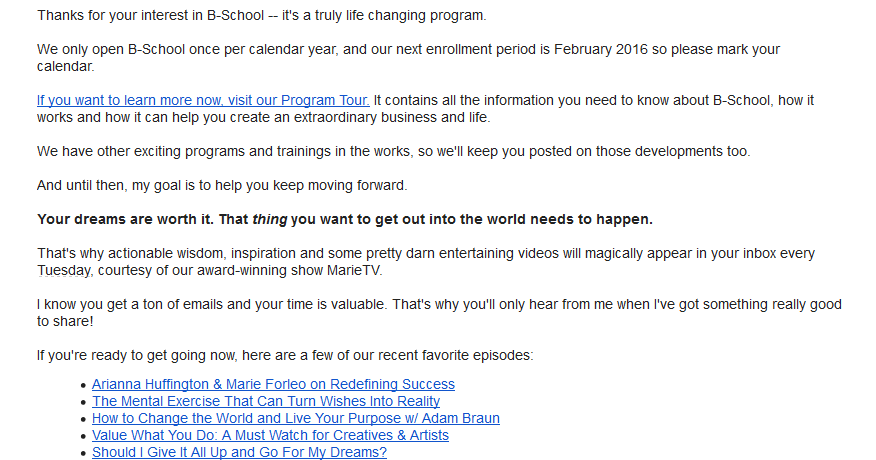 To sum up, the key differences between a landing page and a squeeze page are:
| Squeeze Page | Landing Page |
| --- | --- |
| Has one conversion goal (capture email addresses) | Can have multiple conversion goals |
| Is mostly a short form page | Can be a long form or short form, depending on the offer |
| Includes a simple, short lead capture form | Can have a detailed form if the product/service is complicated |
| Not necessarily a standalone page (can be present on a homepage) | Always a standalone page |
| Is followed by welcome/thank you email | Isn't always directly followed by a welcome email |