What to Include on Splash Pages
Last updated on October 6, 2017
A post-click landing page must have the following elements for it to be successful:
A descriptive headline with a featured unique value proposition (UVP)
A relevant and eye-catching graphic or picture
Benefit-oriented copy
A clear and contrasting CTA button
Trust indicators (these can be customer testimonials, customer badges, or trust seals)
A splash page doesn't require any specific elements, but it should include:
A message (this can vary from giving them information about a new product to just giving them a chance to share your website on social networks)
A clear exit button that takes them directly to the website
To see what a typical post-click landing page looks like, let's use the example of Outbrain's post-click landing page: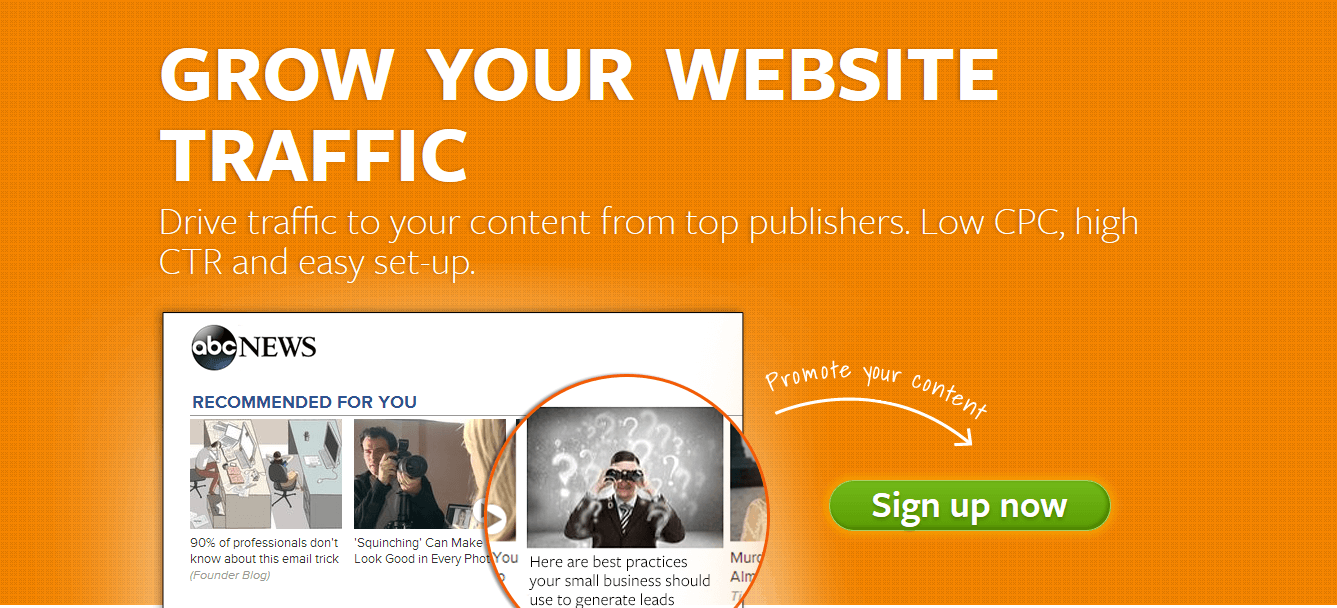 This page has all the necessary ingredients to fulfill the conversion goal. In the case of Outbrain, to get sign ups:
The headline explains that the service helps grow visitors' website traffic
The subheadline elaborates on the headline and mentions the UVP
The graphic shows how your content will get discovered
A directional cue that points toward the CTA
A clear and contrasting CTA button
The features and benefits are described in bullet points
Detailed customer testimonials
Another major difference between a post-click landing page and splash page is that a post-click landing page doesn't have any navigation links whereas the splash page should always have a navigation link that allows visitors to go back to the main website.
Because splash pages are hosted on your main website, you don't need to promote them separately as you should with post-click landing pages. Each time you promote your main website, your splash page gets promoted along with it.