Difference Between a Splash Page and Other Pages
Last updated on October 6, 2017
Splash pages vs. post-click landing pages
A post-click landing page is a standalone page that is created to fulfill a single conversion goal. This goal can vary from collecting webinar registrants to securing ebook downloads.
A splash page, on the other hand, is not a standalone page — it's more of a large window hosted on the main website page. The goal of the splash page is to provide valuable information to the visitor. This information could be in the form of a quote — like Forbes' splash page on chapter 1 — or it could be a notification as featured on Their Circular Life's website: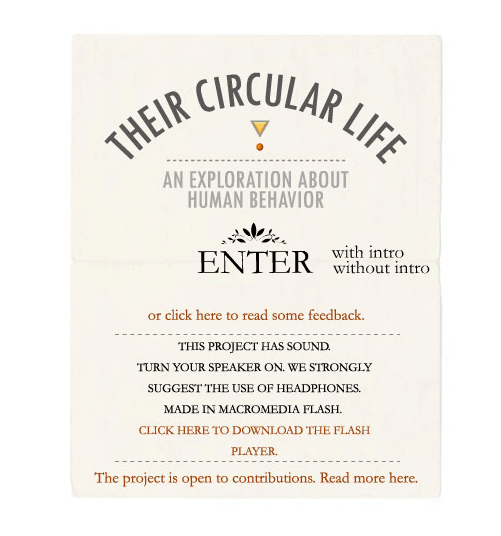 Their Circular Life's splash page notifies the visitor that:
The homepage has sound, so the visitor needs to turn on their speakers
The page is made in Macromedia Flash
The project is open to contributions
This example shows how you can use your splash page to convey any preliminary message you want to while providing the best user experience.
Your splash page can also feature a giveaway that will excite your visitors. This will heighten your credibility even before they officially enter your website — making them more likely to buy whatever product or service you are offering.
The Conversion Gods splash page is a great example of this giveaway-type of splash page: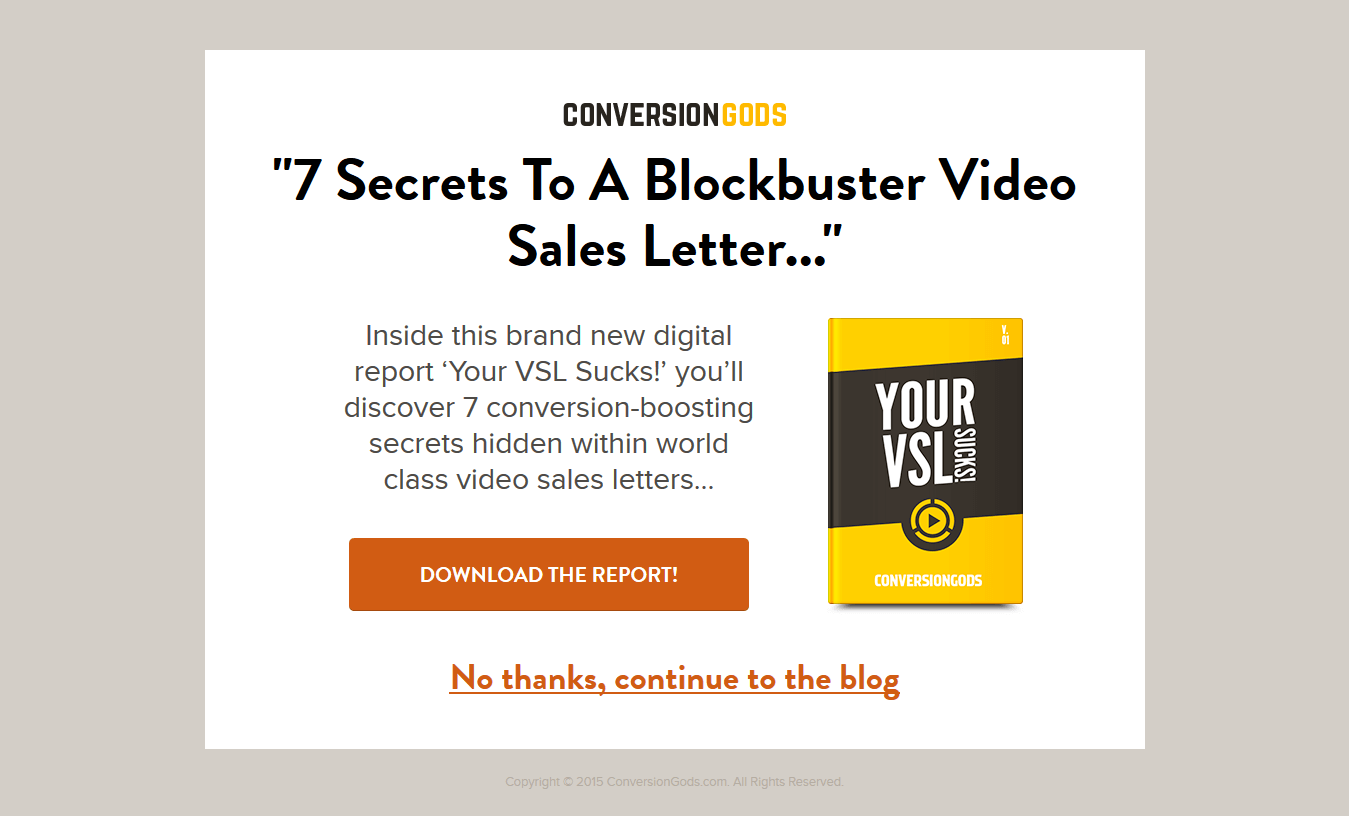 There are also splash pages that force the user to identify which language or version of the website they want to see. Football.com is one example that demonstrates this: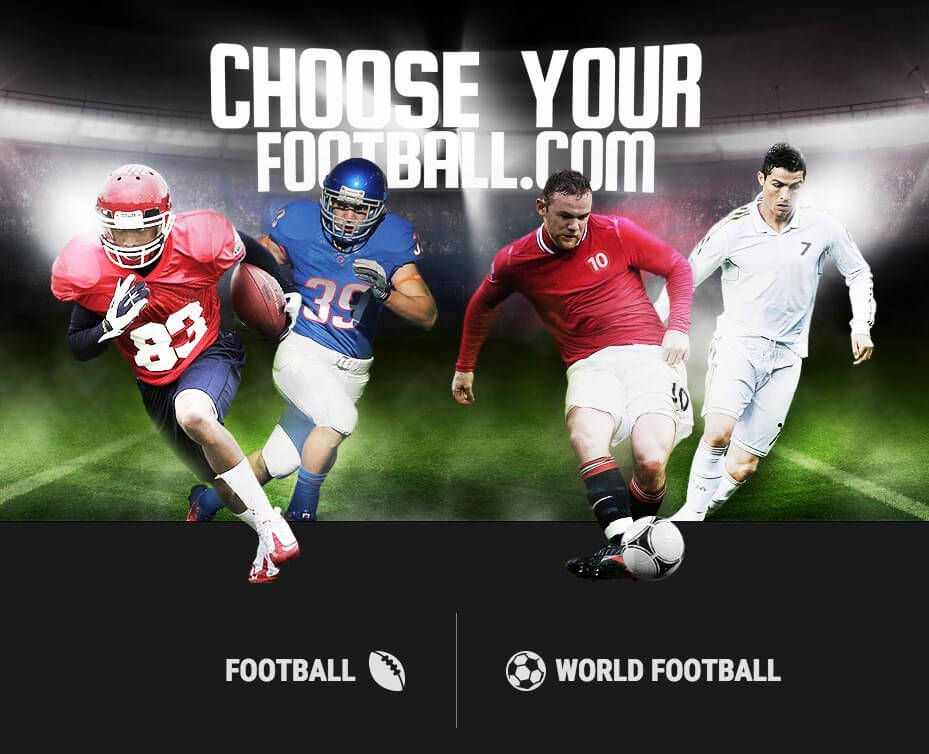 Clicking "Football" takes visitors to the website version that includes everything American-football related such as NFL and NCAA football. On the other hand, clicking "World Football" directs visitors to the website version with everything soccer-related such as professional, semi-professional, club teams, and more.
Splash pages vs. homepages
A splash page is hosted on your homepage, any content page, or your blog (like the Harvard Business Review page in chapter 1). A splash screen is a "welcome screen" and is the first page the visitor sees before the website.
The homepage, content page, or blog page (and its respective splash page) share the same root URL, which essentially make it the same page. However, there are some subtle differences between the main website page and a splash page.
Let's analyze the differences between a splash page and a homepage:
A splash page has very few elements — only a message and an exit link
A homepage typically has navigation links and a lot of information on the product or service
A splash page doesn't necessarily have a background image or graphic
A homepage has one or a combination of graphics
A splash page has a single purpose (either present visitors with a choice or relay a message to them)
A homepage can have multiple purposes; it's offering visitors all of the products or features at the same time (via navigation links or otherwise)
As an example let's look at Zara.com and identify the differences between the homepage and splash page.
This is Zara's splash screen, also known as the splash page: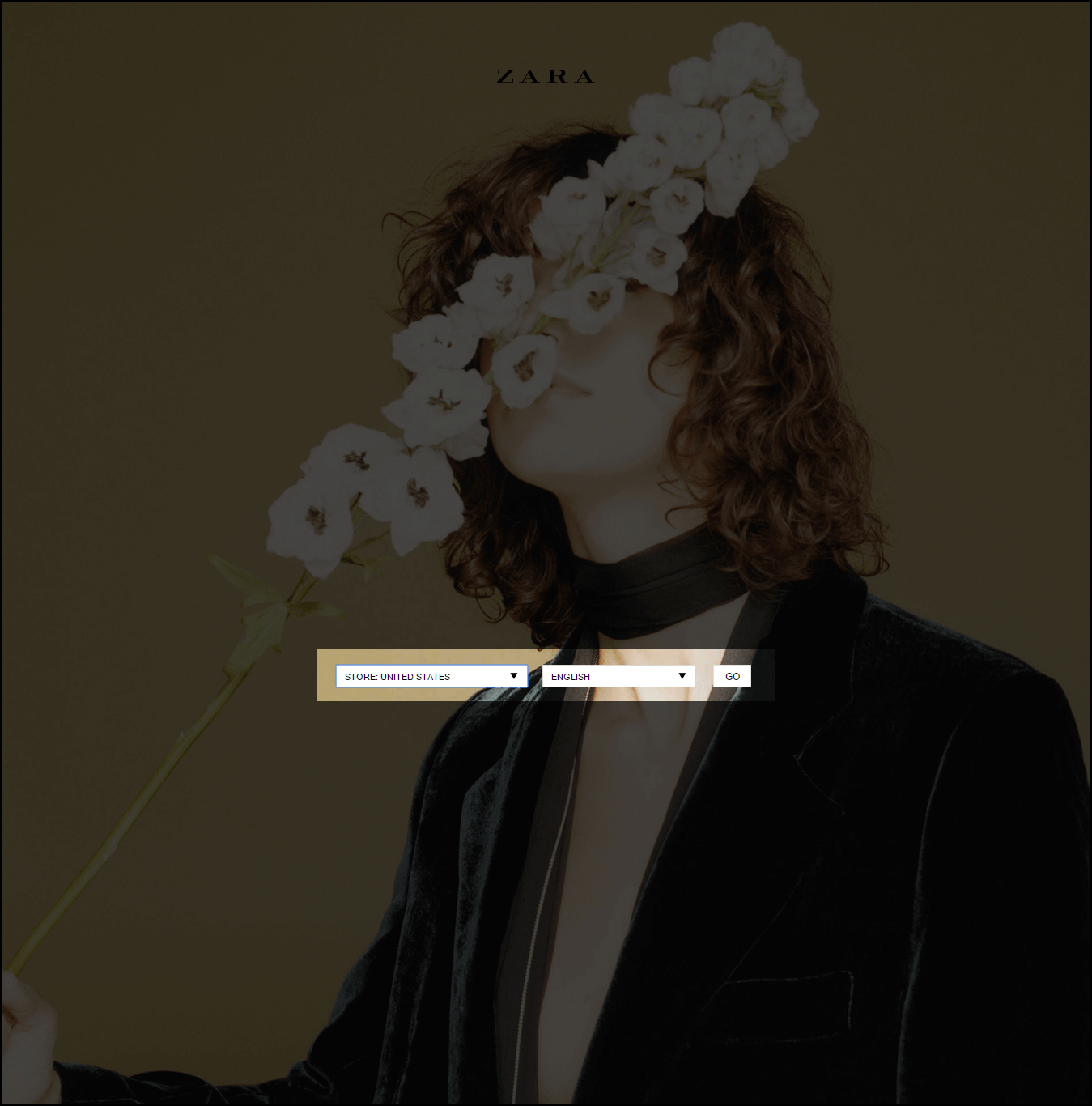 The splash page has:
A background image that's relevant to the website
A single message (the choice of which country you want to view products)
A CTA button that takes you to the website
This is what Zara's homepage looks like: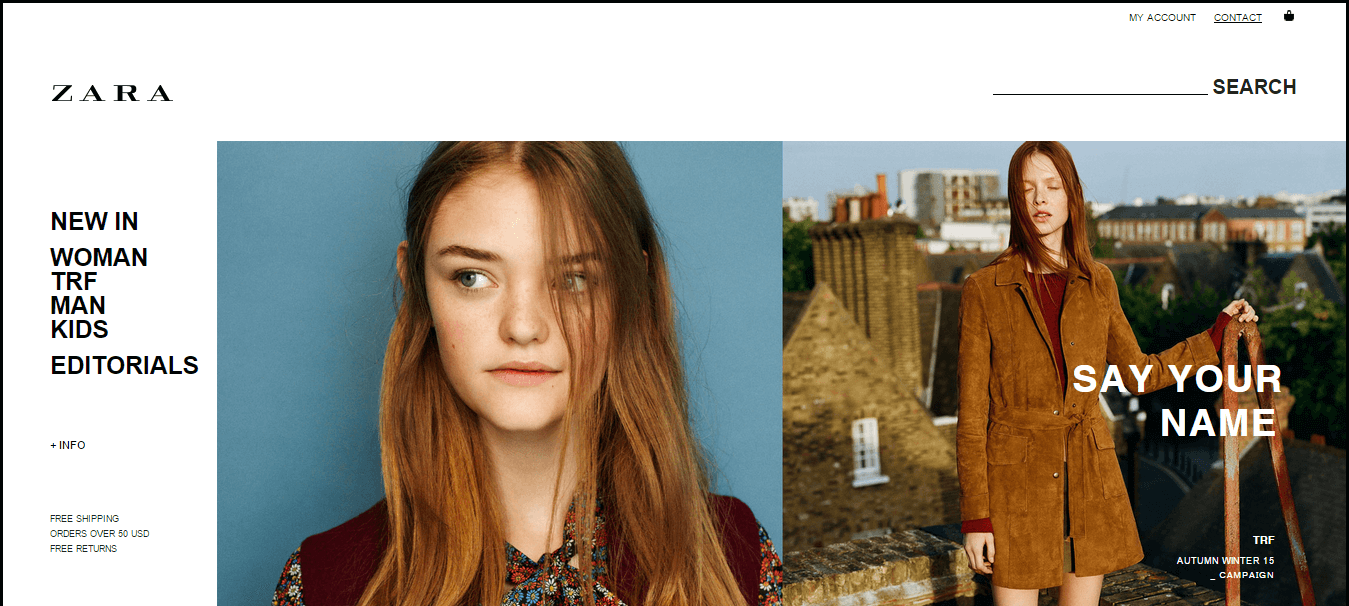 The homepage has:
Multiple images as it showcases multiple products
Multiple navigation links taking you to other pages within the website
A search bar that allows you to find the products you're looking for
A splash page is a welcome screen placed on top of a page on your website. Even though both pages share the same root URL, they do not share the same page properties.