How Do I A/B Test My Sales Page?
Last updated on September 12, 2017
A/B testing is the best way for you to increase your sales page conversions. With A/B testing, you create different variations of your page and see which variation performs better. This testing process gives you the "winning variation," which can be shown to all visitors from that point forward.
The key to winning at A/B testing is to constantly be testing. However, remember to achieve statistical significance with each test, so your tests are accurate.
You can essentially test every element on your post-click landing page. The first thing you need to test on your sales page is the length — whether a short or long-form page would work better with your offer.
Page Length
When Crazy Egg tested a long versus short page, the longer version grew revenue by 363%: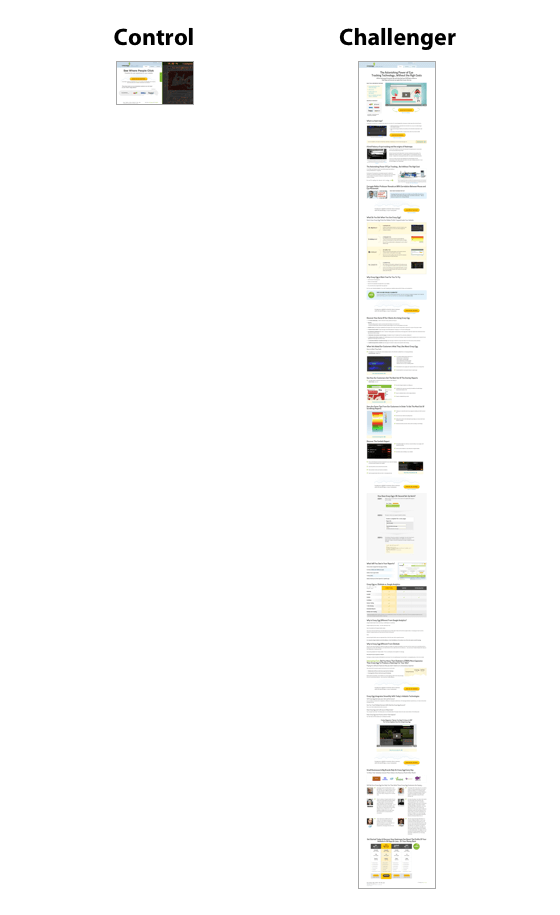 CTA Button Color
Also, test the color of your CTA button. Shopify shows an example where a red CTA button performed 34% better than a green button on a signup form:

Headline
Another element you should be testing is the headline. Clarity always does wonders for your headline. For example, an A/B test by VWO on a clear post-click landing page headline increased conversions by 89%: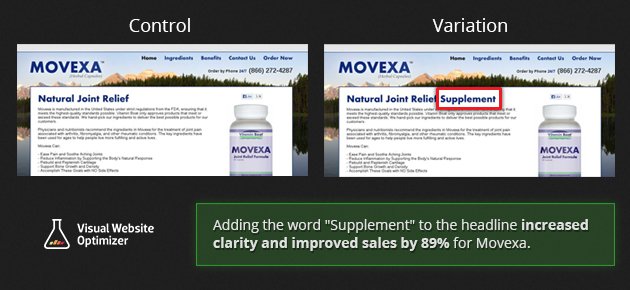 Performing A/B tests and interpreting the results becomes much easier with the right tool by your side. Instapage's A/B testing tool can assist you here. With just a few clicks, you can add your variations and Instapage lets you track four primary metrics:
Unique Visitors: The number of unique visitors that have seen that post-click landing page variation
Unique Conversions: The number of visitors that have filled out your post-click landing page's form
Conversion Rate: The percentage of visitors that turned into a conversion on that page variation
Improvement: The difference in the conversion rate tested against the original variation

Sales pages give you the opportunity to pitch your products the right way in front of your visitors. With a long-form sales page, you have the chance to perfectly explain your offer, and with the right mix of graphics and copy, you can win more customers from your sales pages.
Create your sales page here with Instapage!