How Do I Create a Lead Capture Page?
Last updated on June 29, 2017
When creating a lead capture page, you have a few options. You can either:
Task an in-house developer to create the page
Hire an outside designer to build a page based on your specifications
Build the page yourself with post-click landing page software, such as Instapage
Requesting your in-house developers create the page can put a significant burden on their time because of the necessary coding and back-end connections needed with external software like marketing automation. Plus, A/B testing pages and scaling post-click landing page production becomes infinitely more difficult with each additional page request. In addition, hiring an outside designer can be very expensive and performing A/B testing could prove to be difficult to manage.
Creating a lead capture page with a post-click landing page platform like Instapage is much more cost-effective and doesn't require any coding or design experience. You also have total control of your page because it can be created faster with pre-optimized templates, can be integrated with other marketing applications, and A/B testing is easier to manage.
Believe it or not, you can create and publish your first lead capture page in a matter of minutes. We even offer a full range of lead capture templates to choose from: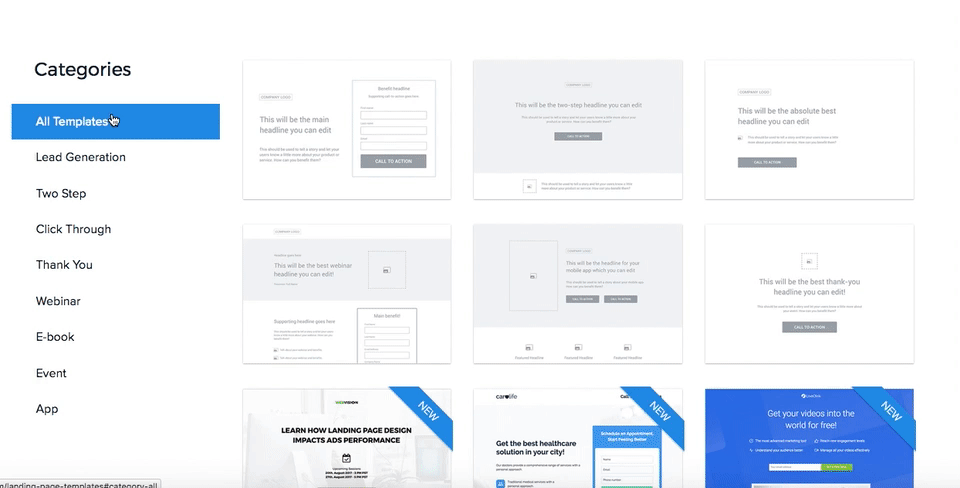 Select the template you want to edit, customize it, choose your integrations, and publish the page.
Pre-optimized post-click landing page templates are not all that Instapage has to offer. When you create your lead capture pages with Instapage, you also have the option of connecting your forms with an autoresponder of your choice. Instapage currently integrates with 20+ marketing tools and we're always adding more.
Here's a list of all the marketing tools Instapage integrates with: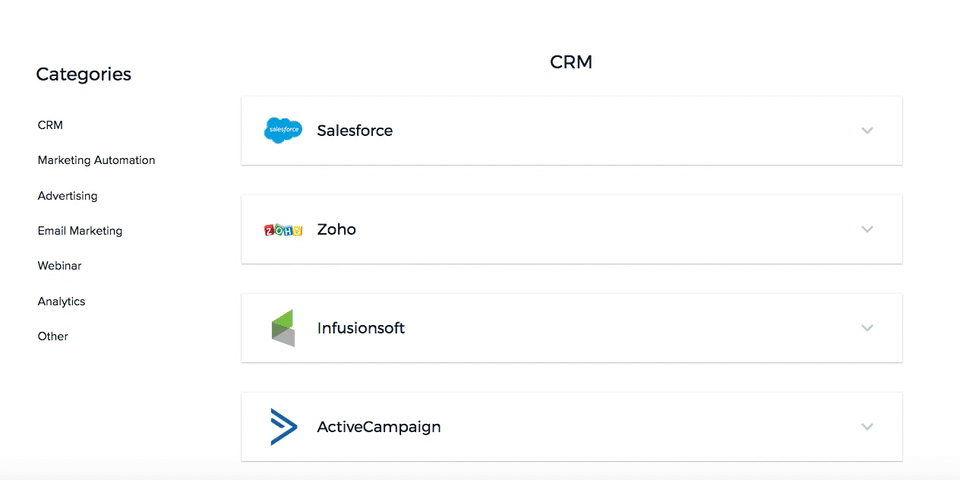 Connect your lead capture pages with the marketing tools of your choice in just a few clicks.
Lead capture pages help you collect important information about your potential customers while offering them something valuable in return. They help you quickly introduce prospects to your marketing funnel so that you can start building a better relationship with them.
Want your pages to collect more leads? Create a lead capture page, integrate it with your favorite marketing applications, and continually A/B test it to see which variations perform best!