What Do I Include on My Lead Capture Page?
Last updated on August 3, 2018
The best lead capture pages have the following elements in place:
Attention-grabbing headline: Your headline needs to be creative and encourage readers to stay on the page. The best way to do this is to include your UVP in your headline and "message match" with your marketing campaign.
CTA button with personalized copy: The CTA button should have color contrast with your page and use verbiage such as, "Send Me the Ebook" or "Download My Checklist".
Optimized lead capture form: The number of form fields depends on your offer and must be organized in an easy-to-convert manner.
Relevant image: Your lead capture page should also have eye-catching photography or custom graphics. If you're promoting a webinar, include the host's headshot. Are you promoting a SaaS free trial? Include a graphic or gif of your product.
Relevant copy: Your post-click landing page copy should explain everything about your offer. But the copy can also be a "teaser" as well — just enough to give the visitor no other choice but to convert. Also, organizing copy in a bulleted list makes it easier for people to read than blocks of copy.
Other than the five primary elements above, lead capture pages can also have the following components to boost its credibility and increase chances of lead generation.
Customer testimonials: Positive customer reviews help future customers see the value in your service.
Customer badges: Include company logos of businesses who have used your service to show potential customers how many companies you cater to currently and in the past. If some of your clients are notable companies, visitors feel reassured when they sign-up.
Trust seals: Trust seals work best for e-commerce lead capture pages as they ensure the visitors that the payment information they have entered will be kept safe. VeriSign, PayPal, and SSL logos are all examples of trust seals.
The Salesforce lead capture page has everything in place for lead generation: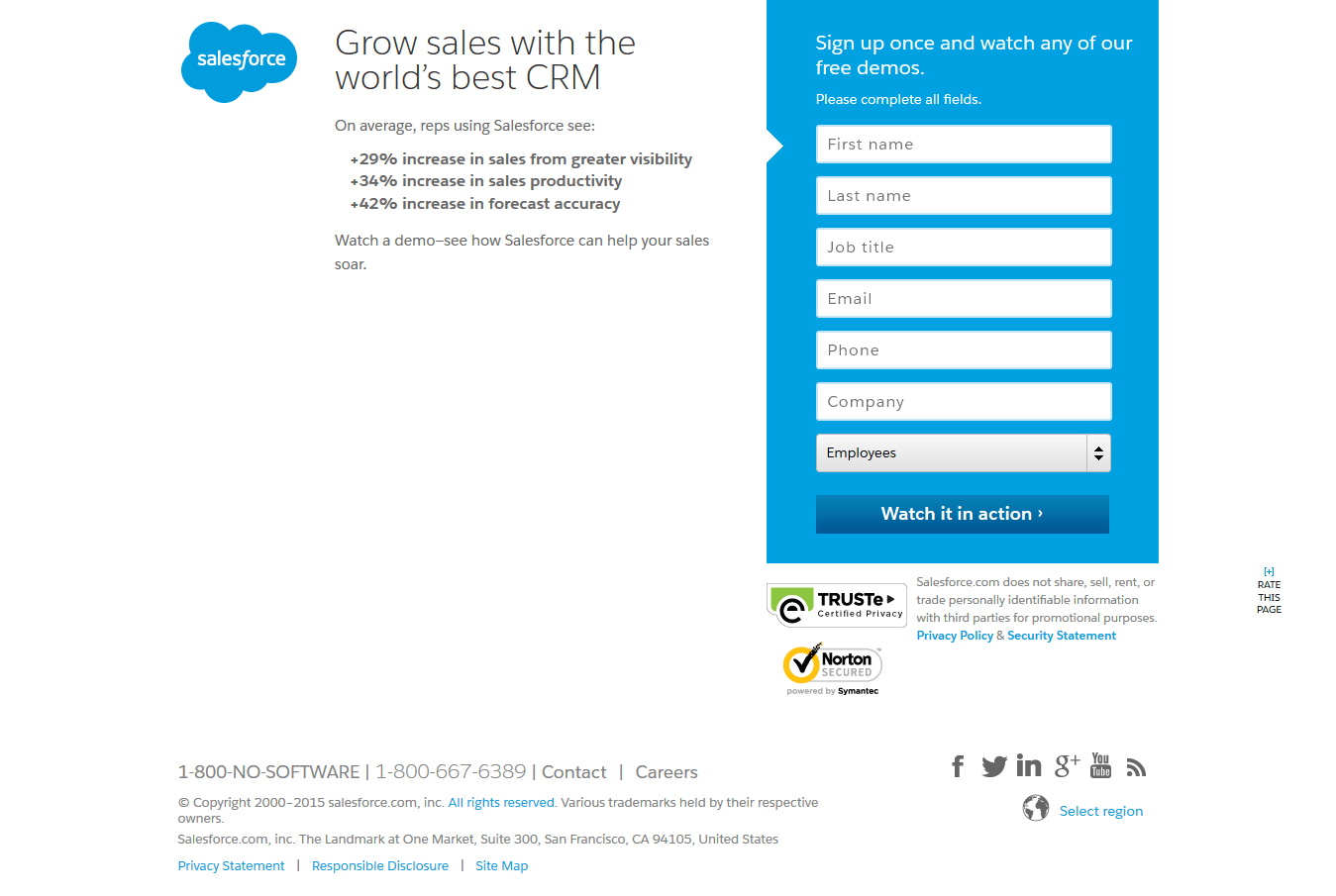 The Salesforce page offers visitors a free demo in exchange for their information. Even though it's a short-form post-click landing page, the form is a little longer. However, because the offer has more weight than a free webinar or ebook, the page and form function well together.
The numerical proof (in a bulleted list) doesn't just describe Salesforce's UVP. It shows proof the service works to improve your sales and productivity. The trust indicators and CTA's personal copy help persuade visitors to sign up.
That being said, the page lacks a relevant image.
Let's analyze the elements that make up Shopify's post-click landing page: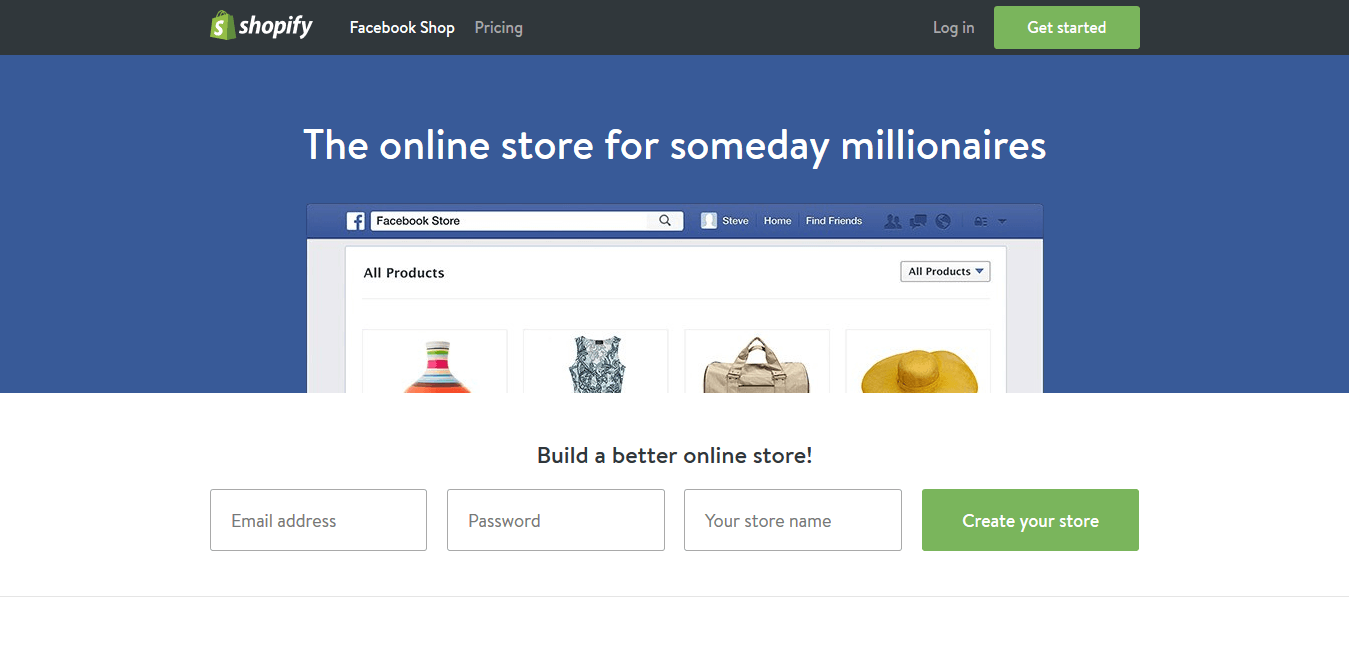 Engaging headline: The headline teases visitors by letting them know if they choose Shopify, they will become millionaires someday.
Relevant image: The images are relevant and showcase how your online Facebook store could look when you choose Shopify's service.
Copy explains the features: The features are explained succinctly to entice visitors into creating their online store.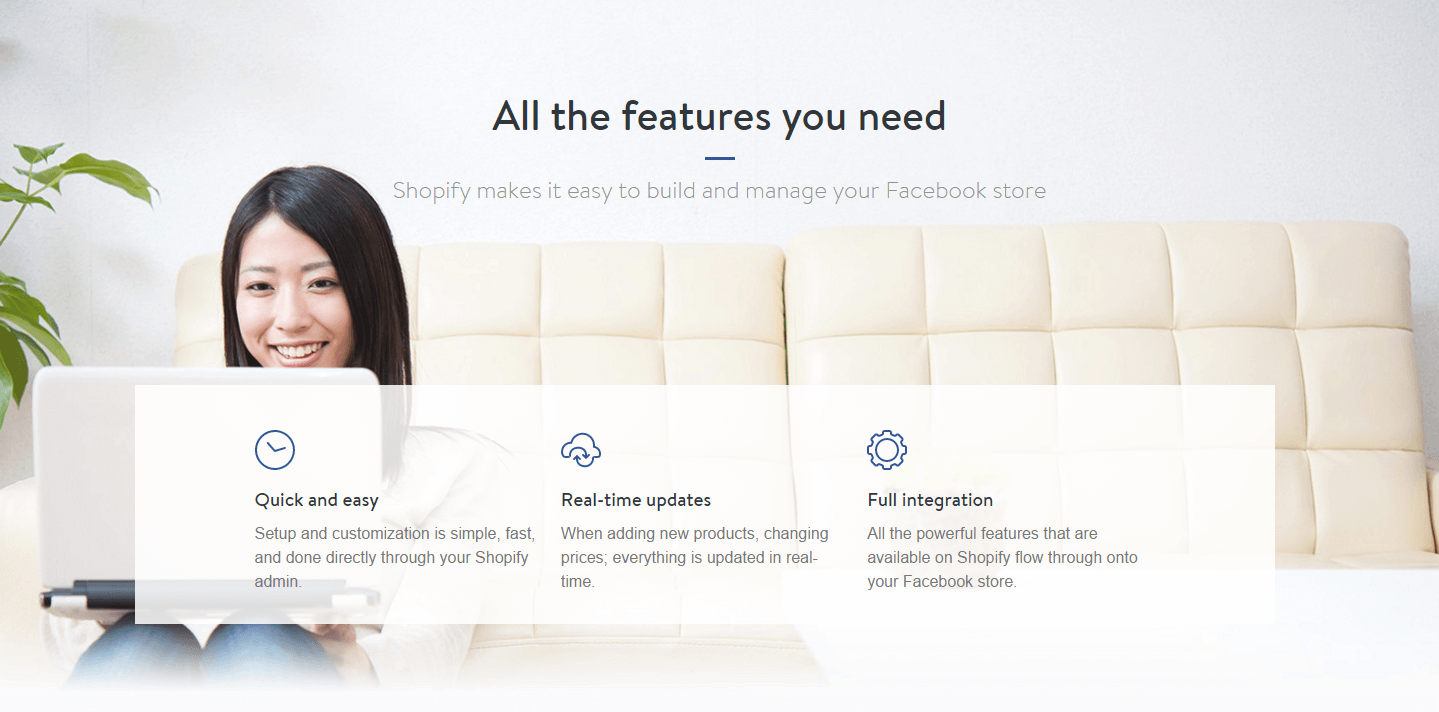 Testimonials: The page features testimonials from relevant names in the e-commerce industry such as Daymond John, founder of FUBU and star of ABC's Shark Tank. The testimonials also include images — giving them more human appeal.
Social proof: The subheadline, "Shopify powers over 175,000 businesses," works extremely well for social proof. Any hesitant visitor can be convinced of the efficacy of the service. Plus, when a visitor reads "we've helped our customers sell over 10 billion dollars worth of products" — they're more likely to create a Shopify store.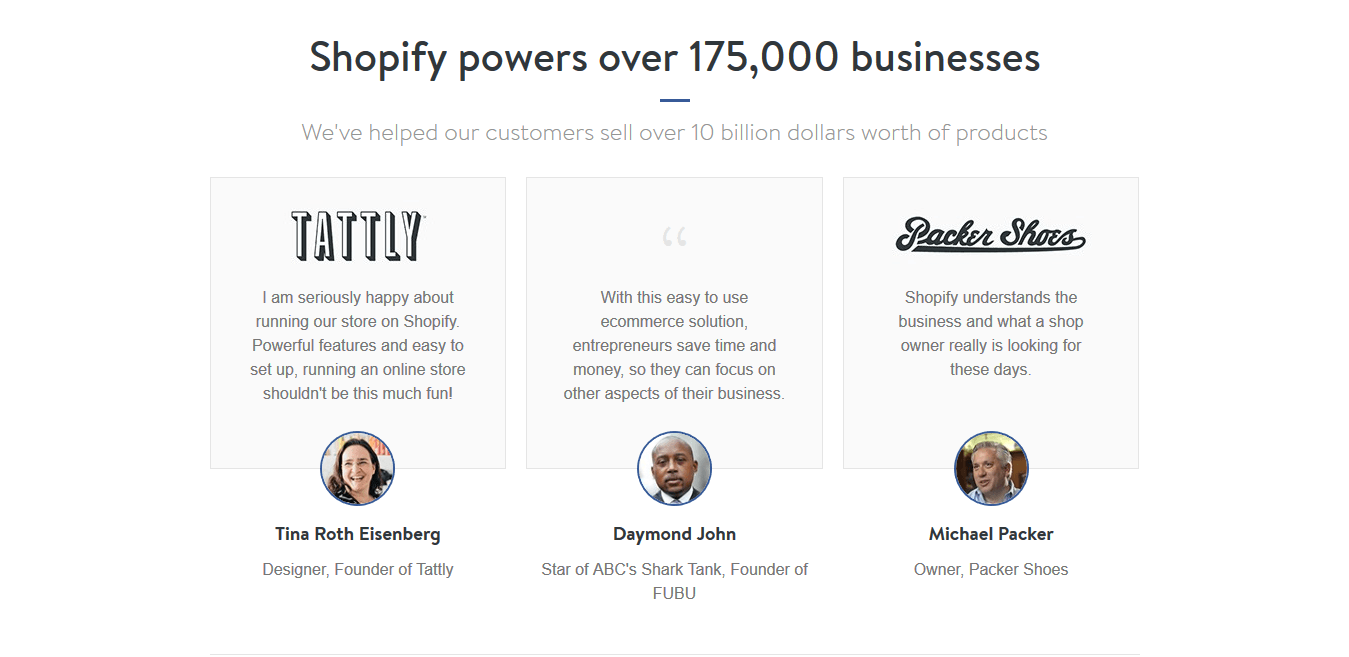 Human appeal: To portray their amazing customer service, Shopify showcases their smiling customer support team. This way when you contact customer service, you know you're talking to one of these representatives.
Optimized lead capture form: To create a store; a user only has to submit three fields: email address, password, and store name. The form has no friction, doesn't ask for unnecessary information, and has a clear, contrasting CTA button.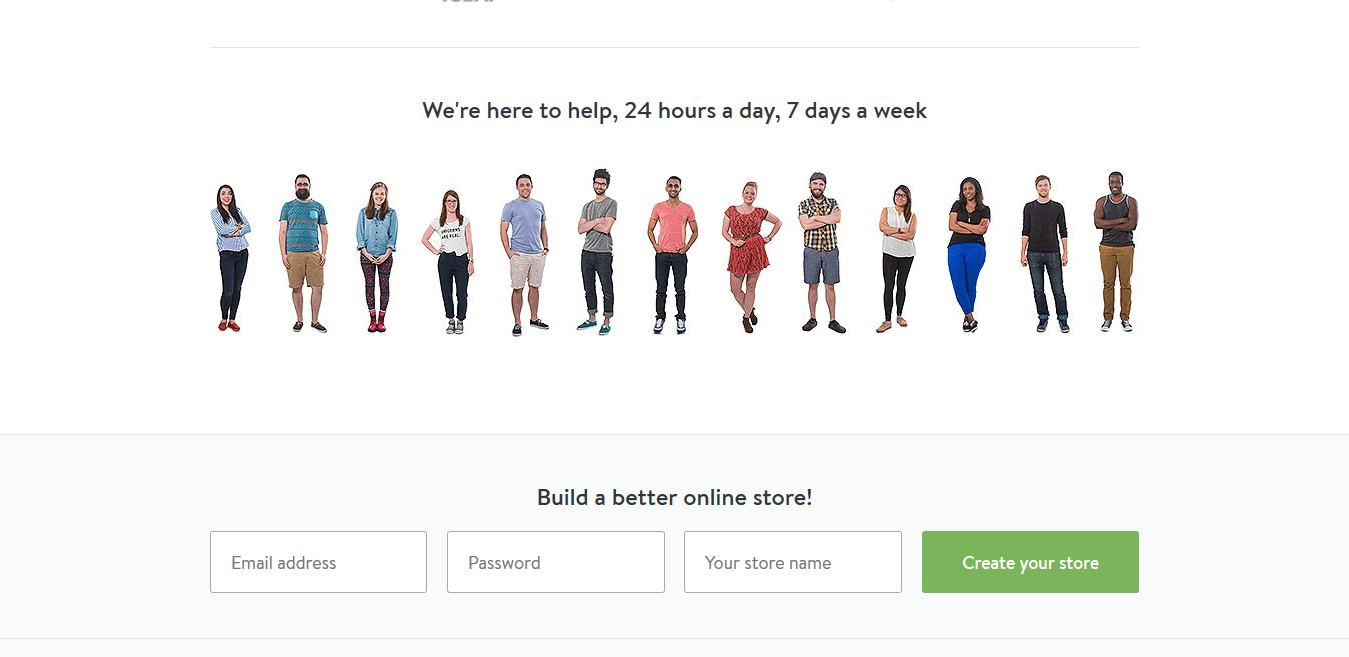 What doesn't work are the extensive navigation links at the bottom: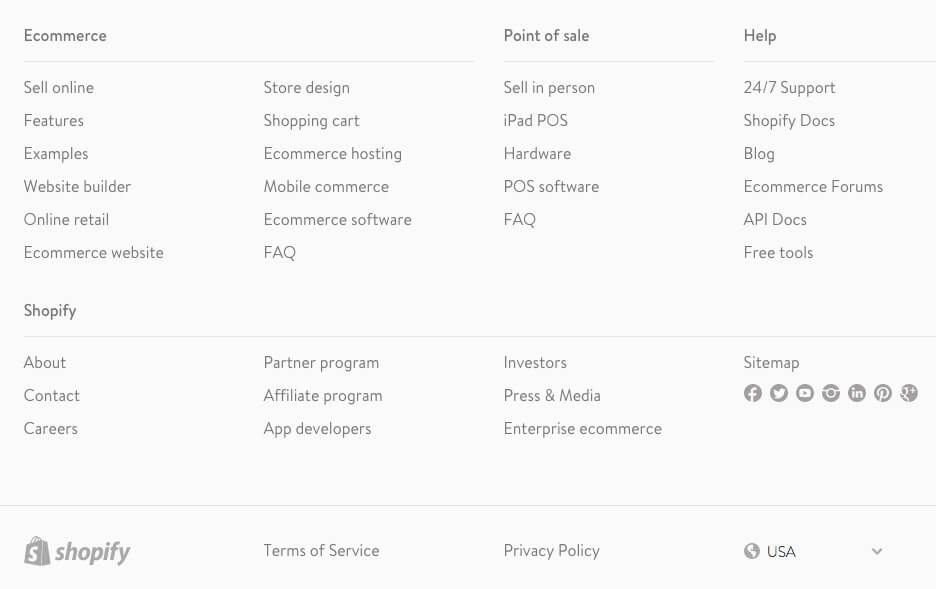 Your lead capture page is solely created to collect leads. Why risk that by giving your visitors a chance to leave before they fulfill the conversion goal?
Navigation links should be excluded on lead capture pages.
After you've included all the right elements on your lead capture pages, it's now time to promote the pages to kickstart the lead capture process. As far promoting your page, you have two options:
Variety of paid promotion techniques