How are Lead Capture Pages Different from Your Homepage?
Last updated on May 18, 2017
A lead capture page is one type of post-click landing page, so it is inherently different from your homepage or any other page on your website. A lead capture page is a standalone page created with the intent of promoting a single offer.
A homepage is typically created to educate your potential customers about every product you have available. Lead capture pages focus on one promotion at a time.
Featured below is Freshservice's homepage, which is a service desk software: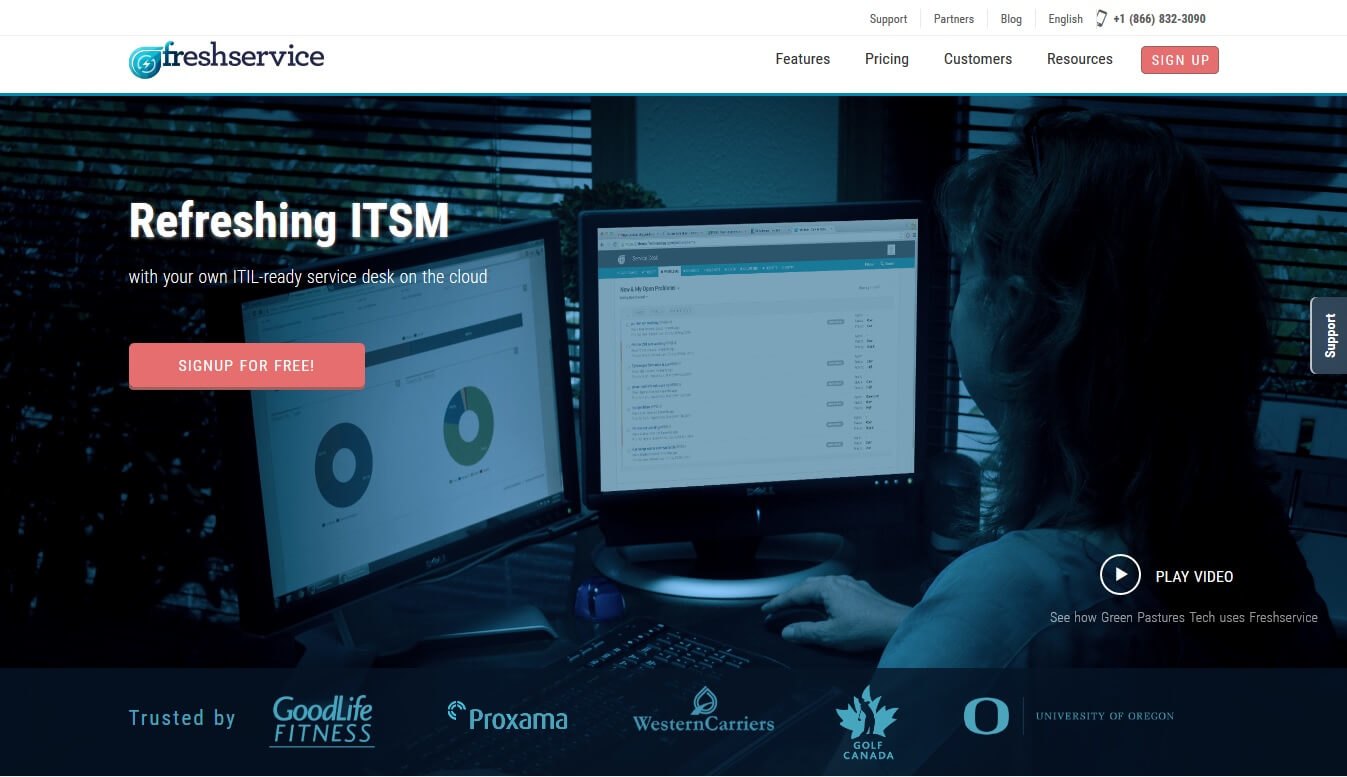 The page has:
A video explaining their service
Customer badges
A full list of features the service offers
Navigation links to all pages on the website
Multiple CTA buttons
Social media links
Contact information
By contrast, here is Freshservice's lead capture page: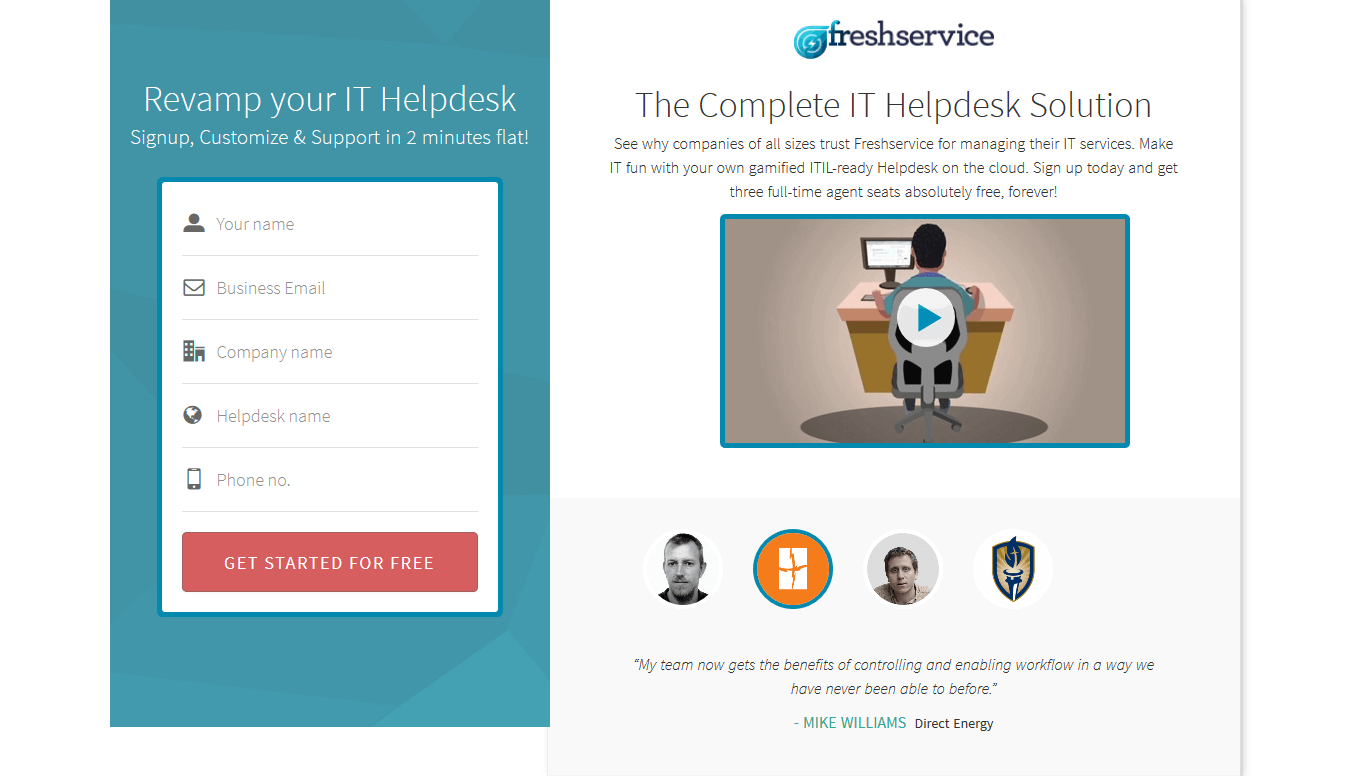 The page has:
A headline summarizing the service
A video explaining the service
Copy that explains the Unique Value Proposition
A lead capture form
A contrasting CTA button
Customer testimonials
Unlike the homepage, the lead capture page doesn't have navigation links. The page's main goal is to encourage visitors to sign up for the service by converting on the form.
Your product or service only has one homepage. This isn't true for lead capture pages because you can have multiple lead capture pages for multiple offers you're promoting.