According to Direct Marketing News, 63% of people say that brand consistency plays a role in their spending. 34% of respondents are willing to spend more on a brand that is consistent in its messaging across channels. 39% of people say they spend less on inconsistent ones.
Brand marketing matters. Whether your target user is exploring your website, seeing a post in their Facebook newsfeed after liking your page. Brand development maintains its importance throughout the customer journey.
Your website is a browsing experience for potential customers looking to learn more about your company. Post-click landing pages generate the most ROI when used as a natural extension of your digital advertising. When done correctly, these dedicated pages create a focused message and personalized experience for the target audience.
Post-click landing pages are not meant to replace your website, though. Your website is for people to learn more about your product in a generic way. While a post-click landing page is for someone to take action.
Among the fundamental differences between post-click landing pages and a website is the act of conscious and direct personalization to create more context around an offer. Post-click landing pages also help illustrate the unique value proposition of your product at the moment someone first engages with your brand.
Brand strategy and post-click landing pages
Authentic brands don't emerge from marketing cubicles or advertising agencies. They emanate from everything the company does.
David Ogilvy defines a brand as "the intangible sum of a product's attributes". In the context of brand marketing, the attitude and voice of your brand are determined by the totality of experiences across all of your digital properties. This includes post-click landing pages.
Product branding needs to reflect the core values of your company to manage perceptions. Such as take ownership, and drive authority, trust, and evangelism.
Brand development opportunities in post-click landing pages
The power behind personalized post-click landing pages is tremendous. By giving every promotion it's own post-click landing page, you can articulate the UVP of your product to the specific persona.
Most of the opportunities for personalization exist within the qualitative variables on each page. Such as text, images, video, and other creative assets.
Once you lock down your branding, there are some standard consistencies to use across all of your digital properties. This includes your personalized post-click landing pages. These include:
Typography: Using custom fonts across your website, ads, and all of their corresponding post-click landing pages can increase conversions and helps keep your pages on-brand. Instapage makes this easy to do with Google Fonts and Adobe Typekit integrations.
Colors: increase brand recognition by up to 80%. Once you identify the primary, secondary, and tertiary colors for your brand, build those colors into all of your pages.
Logo: Your logo is essential to your brand identity. Create a few on-brand versions to use in different situations depending on color, size, file type, etc. Also, make sure to use the same high-quality favicon on each post-click landing page.
URLs: Brand consistent can start and end with using custom domains. Whenever possible, always publish post-click landing pages to a subdirectory or subdomain on the root domain of your brand. Additionally, this is essential to making your post-click landing pages SEO friendly.
Page structure: Provide a similar conversion experience every time. You've already trained your users where to click. Help them engage by keeping things consistent with your call to actions across all of your pages. However, always remember to A/B test your pages, especially if you want to experiment with a new page layout.
post-click landing pages, brand development, and the customer journey
Wouldn't it be great if your target users discovered your high-value product through an ad, ended up on the subsequent post-click landing page, purchased immediately, and become brand advocates forever?
Unfortunately, this is rarely the case.
WordStream reports that the median conversion rate of a Google Ads campaign is 2.35%. However, even among the top ten percent of Google Ads accounts with an 11% conversion rate; a one, two or three-touch customer journey from discovery to purchase is elusive, if it ever happens at all. Couple that with the fact that Salesforce states that it takes 6 to 8 touches to generate a viable sales lead and it can seem like it's an impossible feat to close sales from PPC ads.
So how do you increase your chances of driving new sales from Google Ads and PPC? Creating personalized landing pages consistent with your branding. This is how Adobe optimize their pages for brand development throughout the customer journey.
Regardless of the specific path, post-click landing pages function as a centerpiece of brand development for users across all of your digital properties, while they move farther down the road to conversion. The intersection of brand marketing and post-click landing pages is especially important because post-click landing pages are the impetus for your target personas, segments, and customers to take action at every stage of the nurturing and onboarding process.
A tremendous part of your customer's journey takes place on personalized post-click landing pages. Much of this lead nurturing also occurs within email marketing, in-app messaging, and other marketing automation.
Top of the funnel
According to Bop Design, 48% of consumers said that the most critical time to gain their loyalty is when they make their first purchase or begin service. In other words, your first interaction with a target persona is important to make a strong impression of your brand. To that point, it's likely that the first exposure your personas have to your product is a post-click landing page.
Outbrain employs this on-brand ad on Facebook followed by a messaged-matched, on-brand post-click landing page: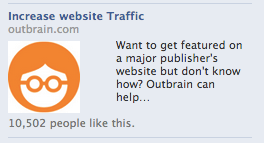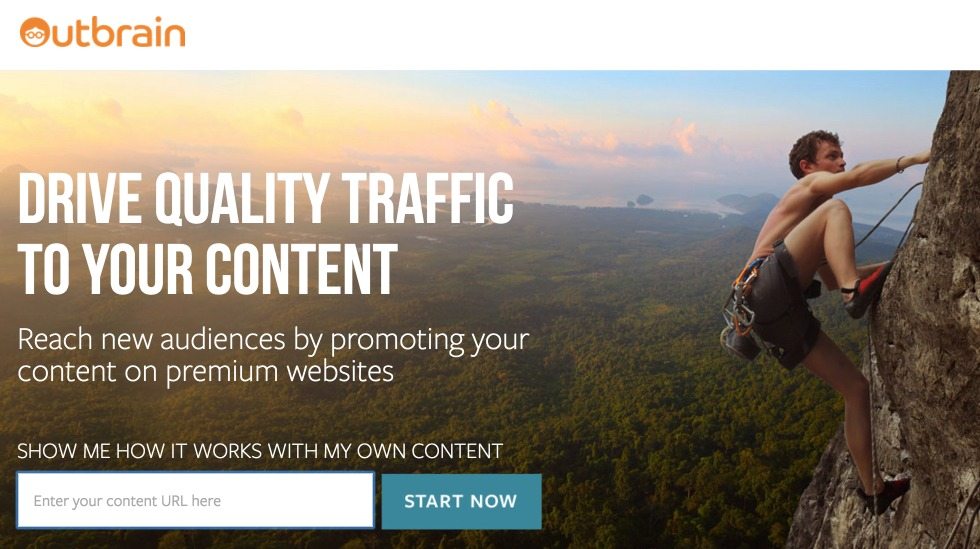 The very top of funnel interaction is often a multiple step process, providing additional opportunities for brand development with your target users.
Intercom offers an excellent example of an onboarding flow that reflects a consistent brand strategy. Starting out by searching "drip marketing," Intercom then uses a targeted ad followed by a personalized post-click landing page to articulate the unique value proposition of their product: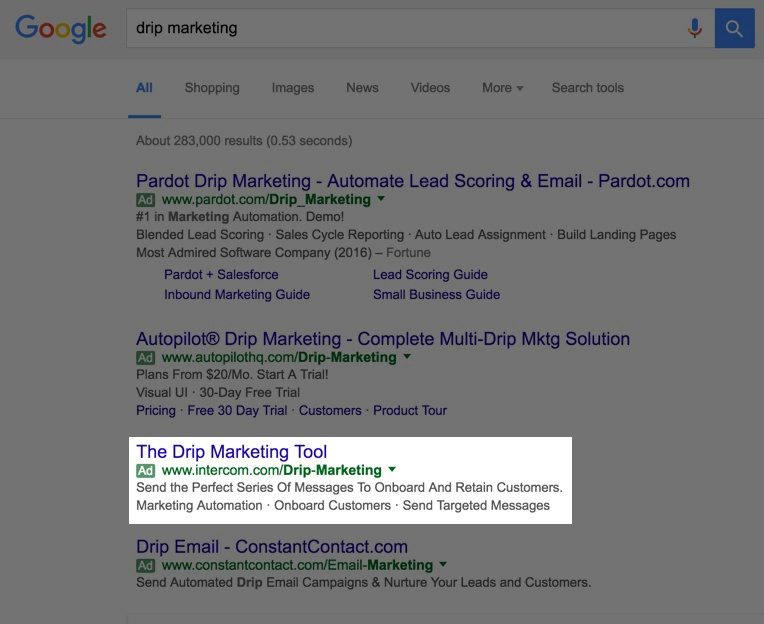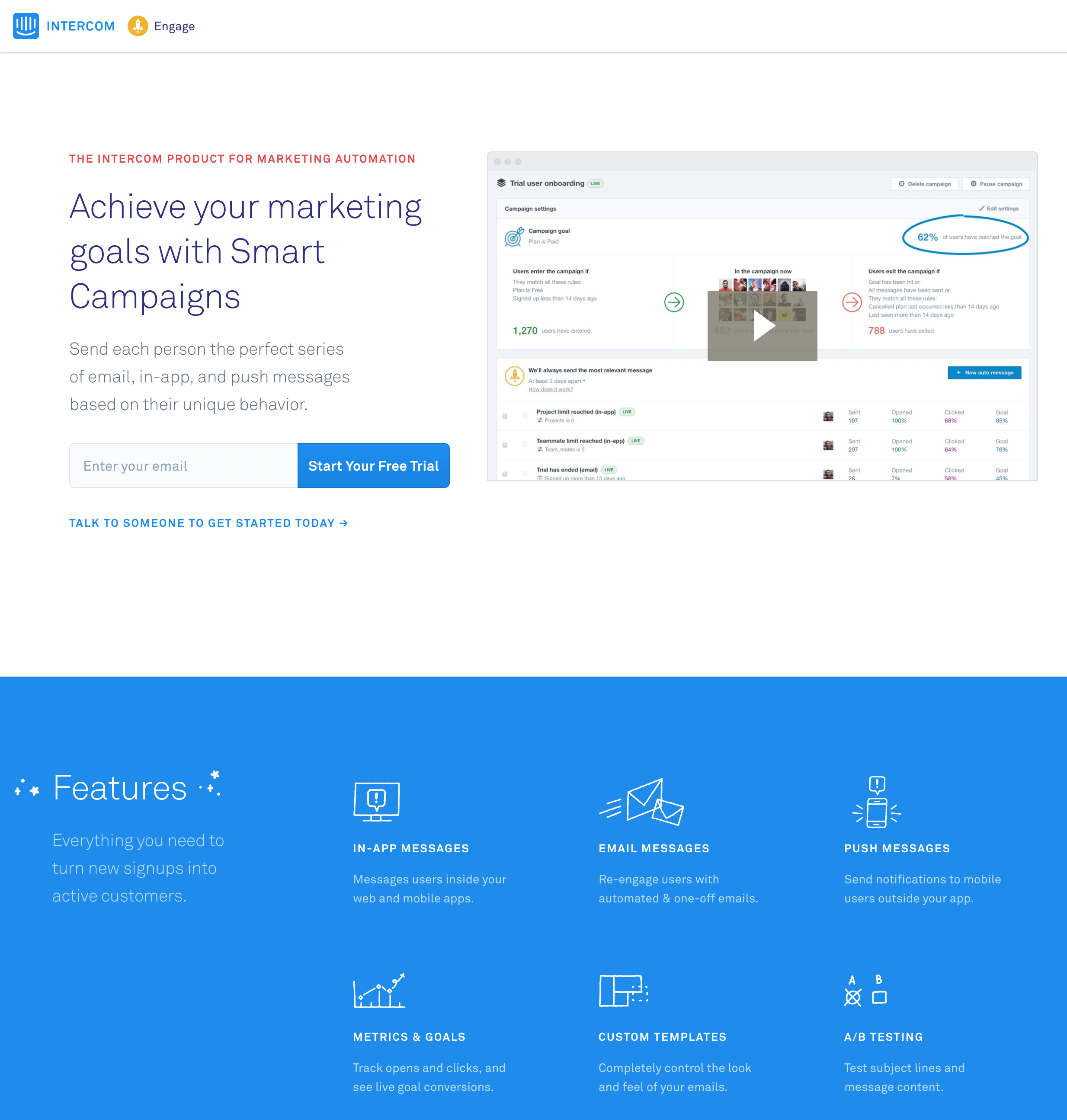 Next, the branded conversion optimized signup page continues to mirror brand strategy including fonts, secondary colors, and a simple page layout: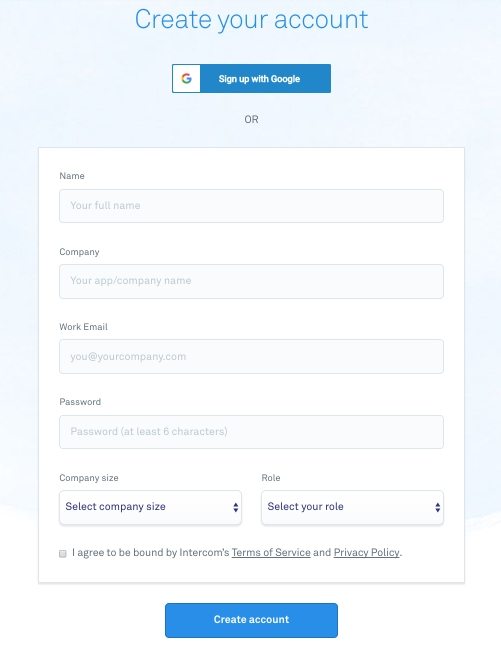 And, finally the thank you page offers the last step in the top of funnel onboarding while maintaining a consistent brand experience: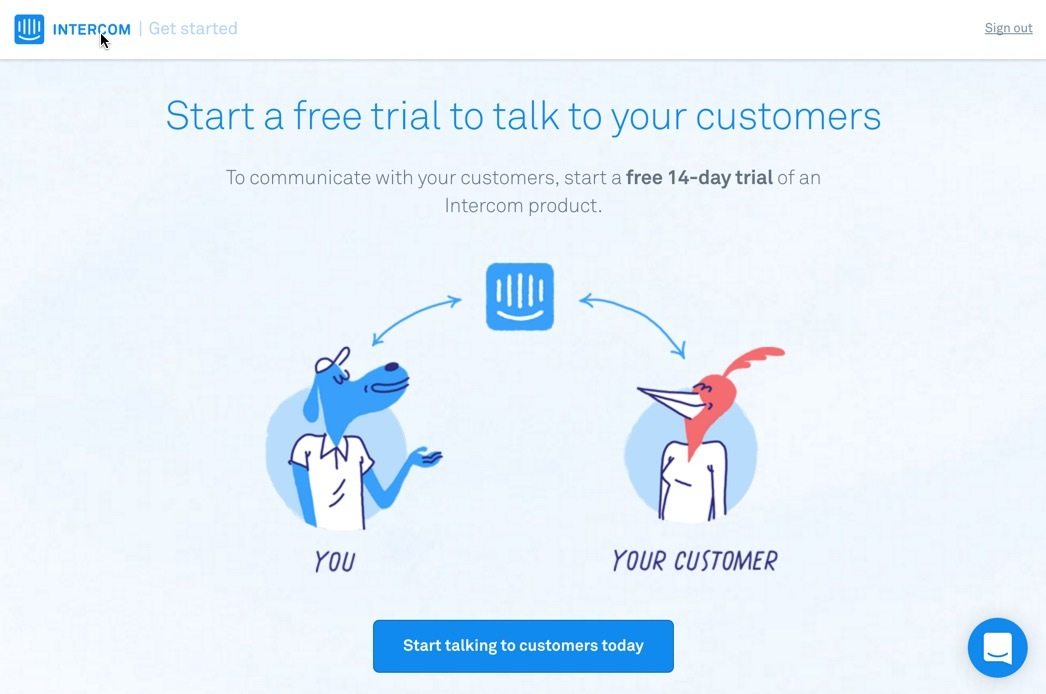 Research by Forbes indicates that 5-7 brand impressions are necessary before someone will remember your brand, making a multi-step onboarding process especially effective. However, that same research shows the importance of a consistent brand development experience for your mid and bottom-funnel users.
Middle of the funnel
When your target users have engaged with one of your digital properties without converting. You can use post-click landing pages as an extension of remarketing ads to develop brand recognition.
Uber has shown to use post-click landing pages in at least five different ways. They are currently running retargeted Facebook and Display ads (below, respectively) recruiting drivers to their platform who didn't convert on the first interaction. One hypothesis is that they didn't convert only because they didn't have access to a car: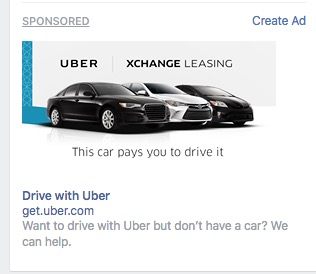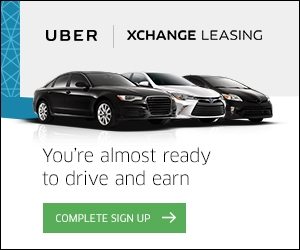 These on-brand retargeting ads continue to reinforce brand identity with the subsequent post-click landing page as an extension of the ads: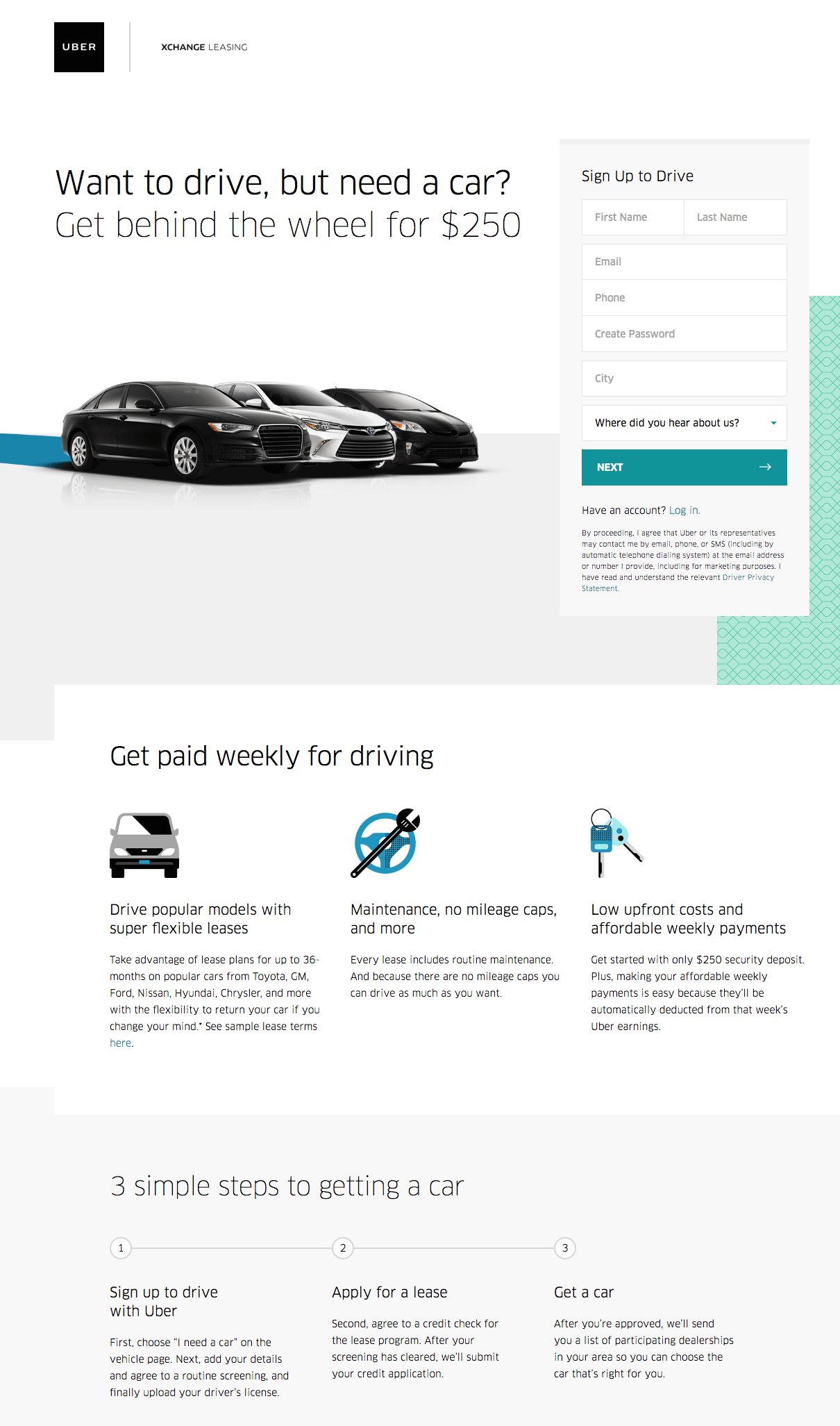 Email marketing and marketing automation
In addition to your top of funnel and mid-funnel digital advertising, post-click landing pages continue to function as a vehicle for brand development across other acquisition channels, especially email.
There are almost 11x more B2B businesses using automation tools today than there were in 2011 and 61% of marketers say email is their most effective channel.
Zenefits provides an excellent example of brand development through email marketing that applies to mid and bottom-funnel customers.
This email promotes a Zenefits sponsored conference: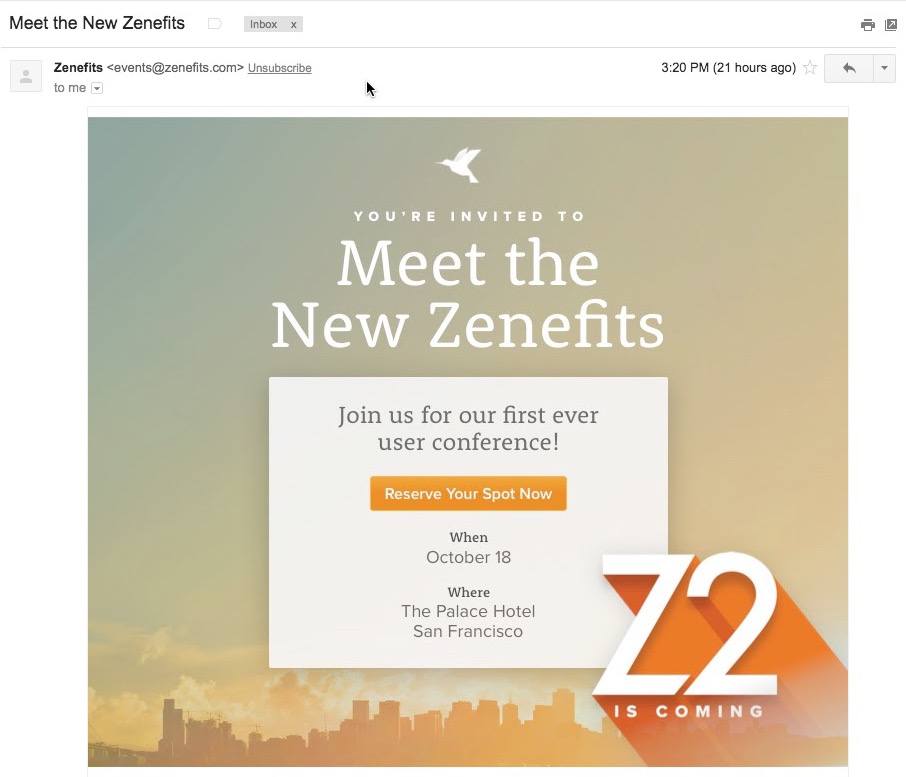 The on-brand post-click landing page that follows articulates the personalized value proposition of this conference to an audience that already has indicated interest in the product: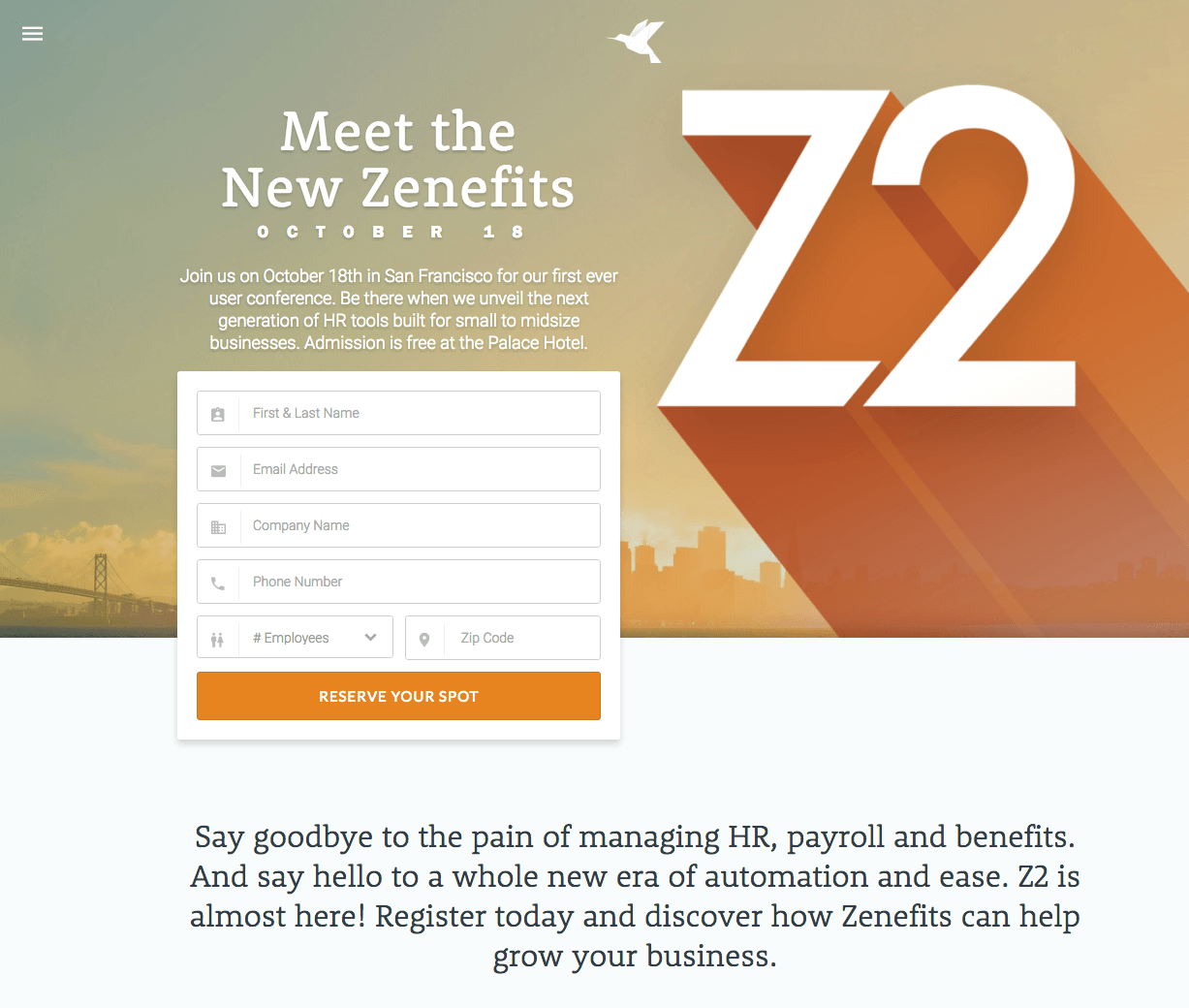 The Zenefits branding in the thank you page even goes beyond the core of the Zenefits product to also maintain consistent branding of this conference as a granular component of a larger brand strategy, including the conference logo itself.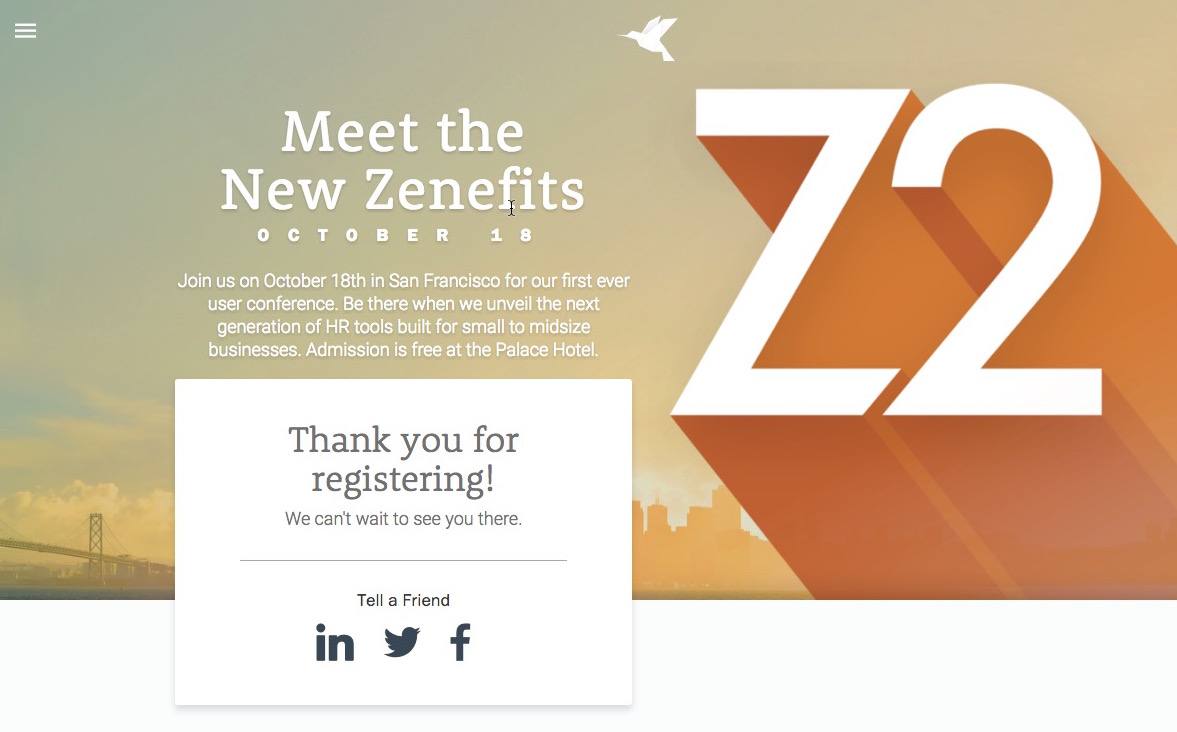 Loyalty and evangelism
By incorporating your brand strategy into your post-click landing pages, it gets easier for users to evangelize the product. Much of this can be accomplished by email and marketing automation in the form of a newsletter, product update, etc.
Lyft employs email automation with a referral incentive for their existing users: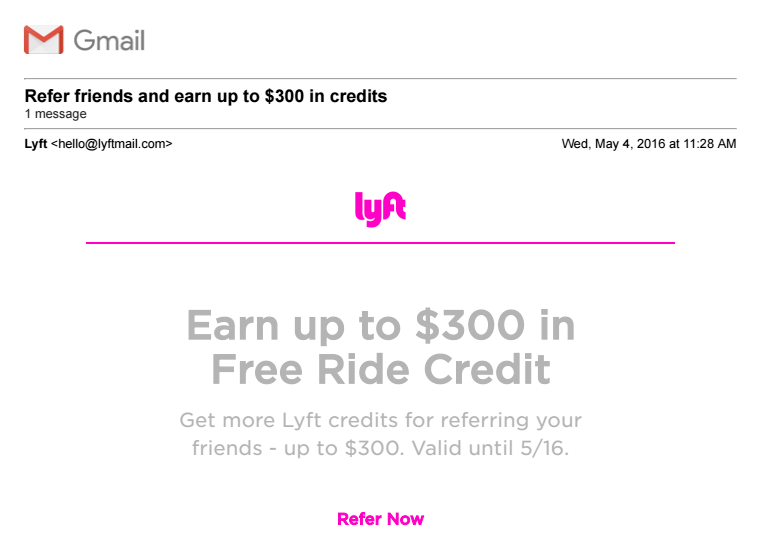 The call-to-action in the email then leads to this ultra simple, on-brand post-click landing page to continue solidifying brand development with their paying customers and subsequently, the new top of funnel users that sign up as a result of referrals: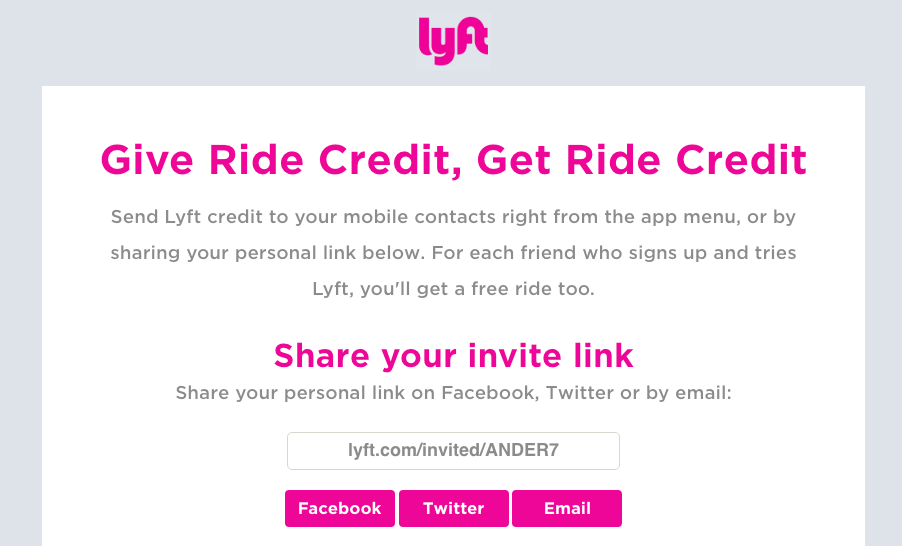 Let your brand (and post-click landing pages) tell a story
Actively and consciously engaging in brand development throughout your customer's journey — from first touch to loyalty and evangelism — requires consistency.
As users take action, the branding consistency will make it increasingly easier for your loyal customers to evangelize your product.
The brand experience, post-click landing pages, and customer journey — from interest to evangelism — go hand in hand. Get started today — Request an Instapage Enterprise demo.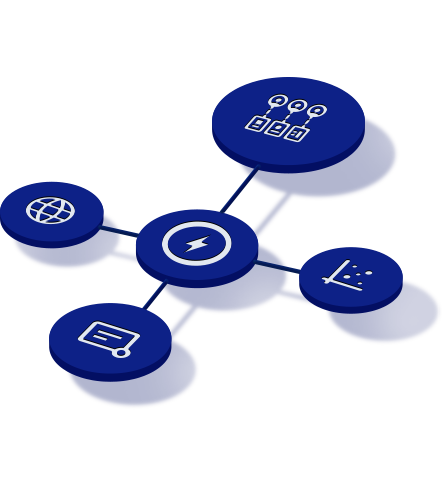 See the Instapage Enterprise Plan in Action.
Demo includes AdMap™, Personalization, AMP,
Global Blocks, heatmaps & more.