Bringing new clients on board for an agency is never easy, but how long should it take to sign them?
Not only does securing a new client require a lot of time and resources, but can also require a significant financial investment. Your team is tied up in meetings with prospects, building strategies for them, and ultimately nurturing the potential client until they sign the contract.
In fact, finding new clients is the single biggest hurdle facing marketing agencies: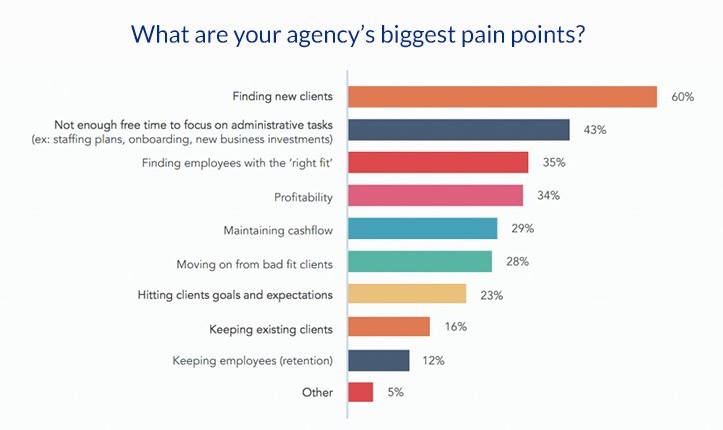 That's why keeping clients happy from the moment you make contact is super important. After all, 23% of agencies fail to meet client expectations and goals, and that can be devastating to an agency's profitability. Because just a 1% boost in your customer acquisition and retention can improve your bottom line by 7%.
Today's article discusses the marketing agency sales process, how long it takes to sign new clients, how you can speed up the onboarding process, and keep clients happy along the way.
1. It depends on the client's needs
This is a big one.
Although your client is looking for an agency and your agency is looking for a new client, you both have your own individual expectations. Be mindful that the process of signing a new client can impact their average customer lifetime value.
If you sign a new client and onboard them correctly, it should create a long-lasting relationship both ways. If you stumble in the onboarding phase and don't walk a new customer through your services correctly, there's a chance your client will ditch your agency for another.
While you might want to find a new client and onboard them ASAP, your client might have different ideas. Each client will be different in how long they spend considering your services before they decide to invest in you, so keep that in mind.
To shorten the onboarding process, agencies must learn as much as they can about clients from their first meeting. It's vital to hash out a prospect's brand and figure out their target audience. Do they have any social media challenges? What metrics will they use to measure success? Are they more interested in clicks or conversions?
Discovering what the client's expectations are and overall goals is the best way to speed up the signing process since you can nail down a proposal sooner. A 2018 HubSpot Report found 43% of agencies don't allocate enough time to client onboarding, and almost 60% of agencies hit a wall when finding new clients.
The best way to avoid being one of those agencies is to hold a discovery session with any prospect that shows interest in your services.
Hold discovery sessions with prospects to speed things up
A discovery session will be the first time you meet with a client to discuss their needs — but they aren't just for clients.
These sessions are also crucial for agencies to fast track the signup process — it's the best time to determine if the client is a good fit for you. It's easier to part ways and save time at this stage of the process, rather than spend thousands of dollars putting a campaign together that they may never sign up for.
Holding a discovery session can help agencies quickly uncover information about a client's budget, expectations, customers, and pain points.
If a client has an existing marketing plan, ask them about their budget and expectations, plus:
What's working in their current marketing plan? What's not? What are you struggling with?
Who is the typical buyer persona?
Where is your traffic coming from?
If they're starting a campaign from scratch, take a list of questions into the meeting and ask them everything. This will make life a whole lot easier when you build their proposal and strategy afterward:
What do they want from the project?
It could be a long-term partnership, or they may only need your services for a product launch.
What is the project's timeframe?
The project might be urgent, expected, or scheduled. Find out so you don't have any surprises.
What's your client's budget?
If they have any key cost constraints, now is the time to find out. It will help you build a proposal that's on point and in line with their expectations (that gets signed quicker).
Who are the key stakeholders?
Who should your agency communicate with to keep the process flowing? Nothing will block signing up a new client faster than not having a communication line with a key stakeholder. Nobody likes being blocked by gatekeepers.
Next, spend as much time as necessary in the meeting to:
Examine the client's business processes
Learn what the client expects from your agency
Provide them solutions to their existing or expected marketing problems
Build a rough roadmap of the project and your fee so they know what to expect when your proposal hits their inbox
Finding out all of this information is crucial to speeding up the signing of new clients, and avoiding a barrage of back and forth emails from your agency asking for missed information.
2. It depends how experienced your agency is
Your agency's experience plays a big role in how long it takes to sign new clients. Overall, agencies are pretty confident (79%) about closing new clients in their pipeline: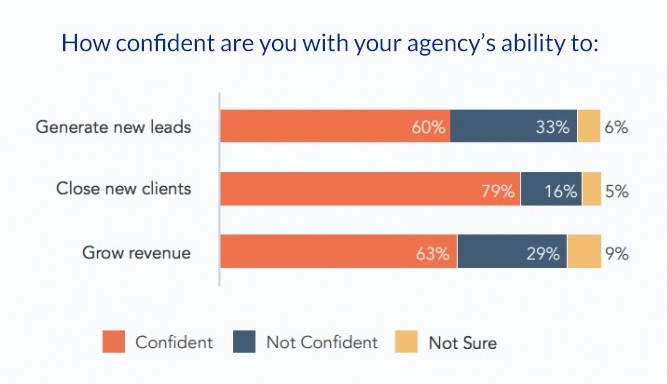 So what roadblocks do agencies with less experience face? The closing process. Experienced agencies are more likely to have a defined process in place for adding new clients to their marketing funnel. For example, having a pre-built catalog of proposal templates, quotes, and email templates at your disposal can save your agency a ton of time during onboarding.
If you don't have a checklist in place, create one and make sure the prospective client's point of contact is in control of it. The checklist should include the basic information required to get the ball rolling on opening the client's account like proposal templates, so your agency rep can tick stages off as the client moves down your funnel.
Pro tip: Immediately send a new prospect a welcome email and follow up with a phone call, no later than 24 hours after they've made contact with your agency. Clients need a problem solved, which is why they contacted you in the first place. If you don't respond immediately, they'll look for someone who is more prompt.
3. It depends on the client's industry
As you know, some clients are quicker than others to sign. It all depends on what industry they operate.
Agency work is spread across a range of industries, so it's important to be mindful of how each industry will affect their sign up time: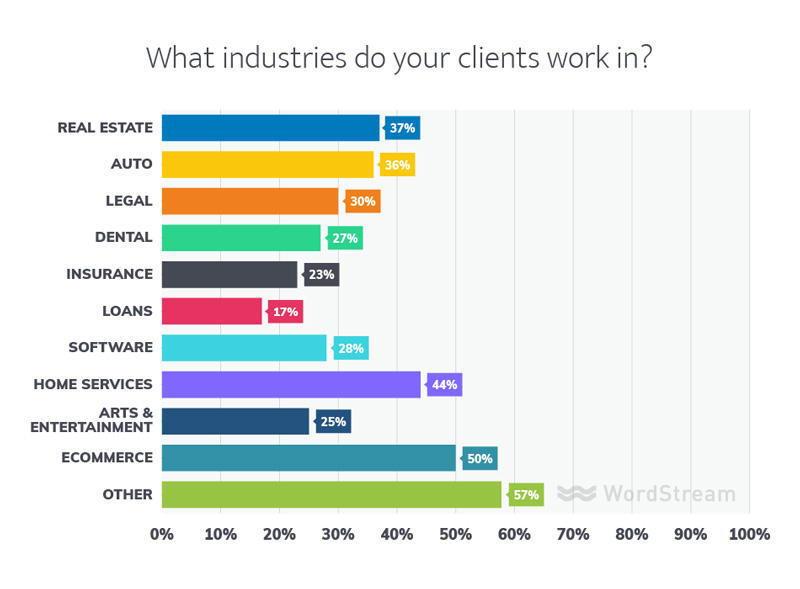 For example, if you're signing a non-profit agency, they have to jump through loads of red tape to show their separation of duties to prevent fraud and comply with industry guidelines. This will slow down the signup process. The same goes for clients in industries like medial who regularly deal with HIPAA security standards or legal and finance who must adhere to PCI-DSS laws.
The pharmaceutical industry, for instance, has some of the strictest regulations. A lot of the time, your agency won't be able to directly promote a product without breaching regulations. Adi Borovick, a freelance multi-channel marketing manager, says this means agencies must come up with new, creative ways to drive engagement and awareness for their pharmaceutical clients.
For example, many companies use social media to drive brand engagement, however, with a pharmaceutical product, this is more difficult due to requirements when making a claim toward a product.

Because of this, many marketers use non-branded, disease awareness campaigns to drive social engagement.
This means when you're trying to sign a client in the pharmaceutical industry, they'll want proof that you can come up with campaigns that are not only engaging but also compliant.
Industries like ecommerce and software are less likely to have these roadblocks, especially if they're a startup. These industries aren't tied up with legal red tape or a long list of decision makers in charge of budgets. This means there aren't as many hoops for your agency to jump through to close a deal.
4. It depends on communication
Steady, effective communication is a critical part of bringing a new client onboard. Not only will good communication save you time with expectations, but it can also guide your new client into what kind of timeframe your agency expects them to come onboard.
Step 1: Set up a direct point of contact
As soon as a prospective client shows interest in signing with you, give them a direct point of contact. This will save time if the client has any questions about services or prices because they can contact their designated agency rep directly.
Step 2: Set up a preferred communication tool and schedule
Once you've gathered a prospective client's contact information, ask them what their preferred communication channel is. Whether it's email, phone, Google Hangouts, or Slack, work with the client on their level so a line of communication is kept as open as possible.
Then, set them up on a communication schedule so they know how long you expect it will take to sign them up to your agency.
For example, week one could read "meet up & discovery session" in your prospective client's diary. And then, week two could be "finalize strategy and project costs" and finally, week three might look like "final contract signing and beginning of onboarding process". Your client will know how quickly you expect things to move along, but there will also be time for them to review any strategies or proposals in between landmarks.
For a communication schedule to work smoothly, ask your client:
What timezone are they located?
When are they available to be contacted?
At this point, also let the client know when their direct point of contact is available. Having everything made clear from the beginning will help to facilitate a smoother and faster process when you're moving through strategies and contracts.
5. It depends on what tech an agency is using
An agency's tech stack will affect how quickly a client is signed. Even before a client is signed and onboard, tech can help an agency to stay on track with pre-formatted checklists and pre-built forms: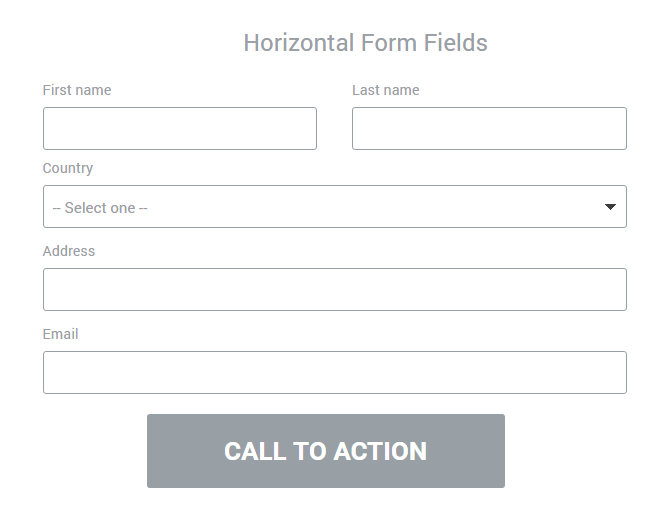 If a client fills out necessary paperwork using a pre-built form, it can cut the time it would've taken an employee to manually input their data onto your system. It might seem like a small win, but every little hack helps cut down the timeframe of signing a new client.
Think about any repetitive task your agency does (e.g., welcome emails and proposals) and then consider if it can be automated. If yes, find a way to do so and save your team a ton of time. You can set up new client processes on a project management tool like Trello so your agency team can follow the steps until your client is at the end of your funnel: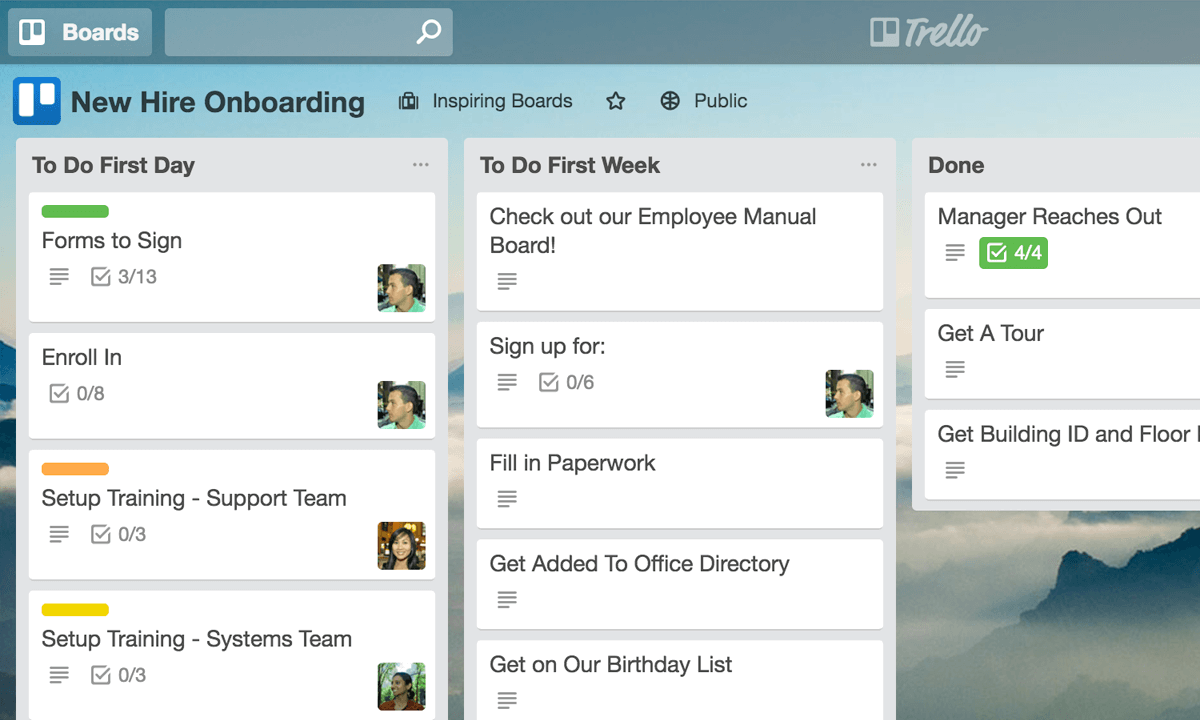 Like a lot of project management tools, Trello can save templates so your team can send sign-up forms and paperwork easily. You can also save templates for PPC campaigns or Facebook Ads management so your agency can build a proposal at lightning speed without losing any quality.
A step-by-step process like this will ensure every base is covered when you're trying to onboard a new client. And, because every step is formalized, nothing will be lost.
6. What time of year is it?
You may not consider time of year a factor, but it can play a role in how fast — or slow — clients sign a deal. During the holiday season, for instance, companies may be out of office, which means delayed responses to email and phone communications. Plus, with the year winding down, they may have already spent all their marketing budget. Both are legitimate reasons prospects could take longer to sign a deal with you.
Contrast that with the beginning of a new year, and the client-signing process could be faster because companies return from holiday break, they respond to inquiries quicker, and may have more budget to allocate in partnering with an agency like yours.
The time it takes to sign new clients depends on your agency
The timeframe of signing new clients depends on a variety of factors but is also highly dependent on your team.
If you're doing everything right: holding discovery meetings, confident in closing clients, and have a solid tech stack to automate your processes, you should be signing clients relatively quickly.
However, not having an established process for meetings, sending out strategy examples, or even having a shortcut to writing proposals can drag out the time it takes to close a deal.
Think about ways your agency can automate tasks and streamline the process of signing clients. It won't only be a positive move for your team — your clients will have a smoother experience from their first interactions with your agency, too.
That said, understanding the best ways to grow your agency can help you attract more clients and refine your process quicker. Sign up for an Instapage Enterprise demo today.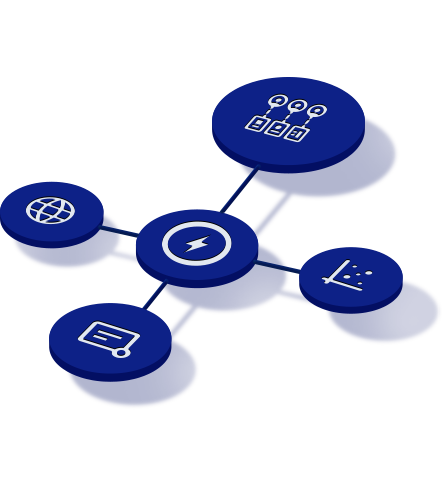 See the Instapage Enterprise Plan in Action.
Demo includes AdMap™, Personalization, AMP,
Global Blocks, heatmaps & more.