To accommodate the particular needs of any given campaign, convenient and efficient platforms have been developed to afford advertisers a streamlined set of solutions that are built to engage and convert.
A handful of brands lead the way as technologies are developed and platforms refined to give advertisers those needed abilities. In the ad stack space, Google's unique ability to leverage its long reach and search dominance makes it a desirable option for advertisers needing to simplify operations, maximize engagement, and provide the ROI in a highly competitive environment.
As beneficial as Google's DoubleClick ad stack platform is to campaigns of all shapes and sizes, it's only effective if it's used in the most impactful way possible. It's incumbent upon advertisers to pair its unique abilities with the other critical components of an effective campaign to reach the conversion levels they crave.
In our comprehensive guide on landing page optimization, we detail how to best integrate the most critical of those components, with your Google ad stack to reach even the loftiest of ROI goals.
An ad stack is a critical component but not the entirety
Think of Google's DoubleClick ad stack like a car. Even the best of cars will never get you to your desired location if the streets and highways are old, broken up, and decrepit.
Similarly, your ad stack can't work alone to generate conversions.

Just like buying a car, advertising is not a singular event. The process doesn't start and stop at the point of an ad but continues along a path that should continually engage and re-engage the customer at the various aspects of the sales funnel. Advertising is a process that needs to refine itself and continuously employ all personalization required throughout the customer journey.
Even with a platform as streamlined and innovative as DoubleClick, failing to put considerable thought and effort into the post-click optimization process is essentially preparing to fail. If an ad is appealing and engaging enough to garner a click from the user, then the campaign has found initial success but nothing more.
A message-matching post-click landing page is an integral component of the process. Without it, you merely have the keys to a nice car without the ability to drive it anywhere.
For a recent promotion, T-Mobile used DoubleClick to create and distribute display ads promoting its new partnership with Netflix.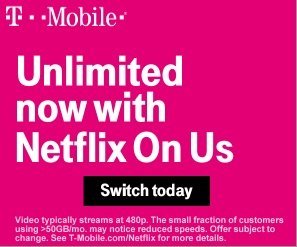 The accompanying post-click landing page employed a handful of design elements that established atmosphere and tone for the target audience yet still left a bit to be desired.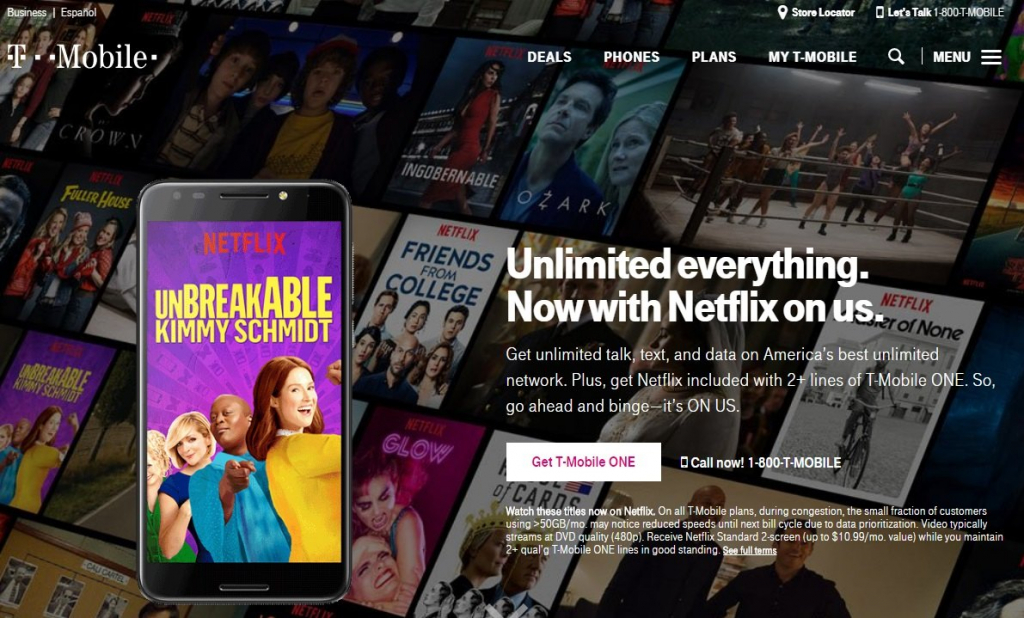 The Google empire
The majority of people on this planet are at least familiar with Google's brand by name. However, Google is much more than just a pretty face and search engine. It is now spread throughout many aspects of our lives, sometimes even unbeknownst to us.
Google's vast empire seems to grow by the day, making DoubleClick a natural fit for advertisers wanting to leverage Google's immense scope from a convenient single platform.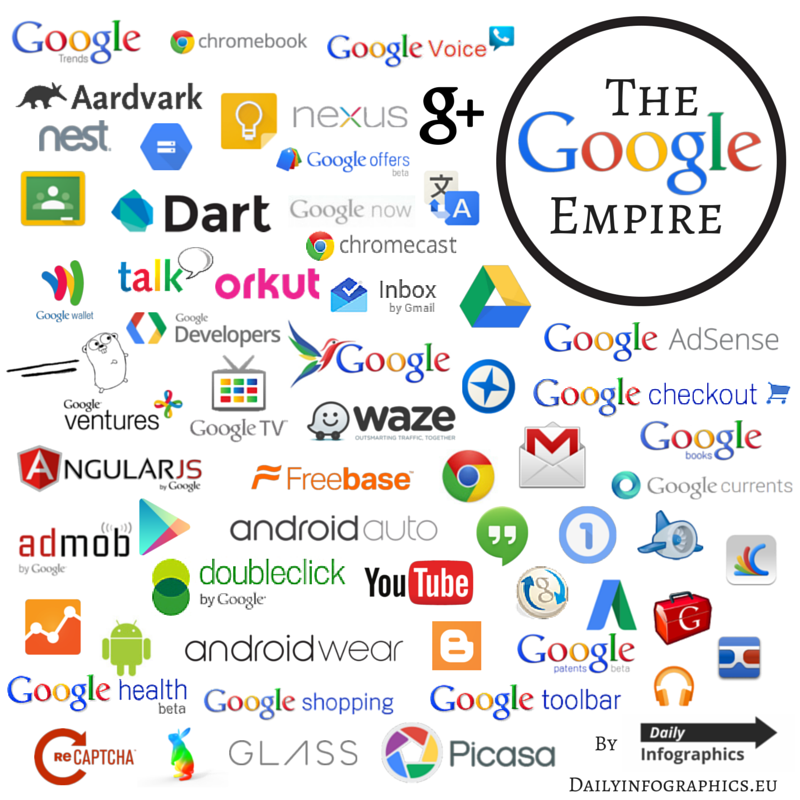 For advertisers wanting to leverage Google's significant power and reach, their DoubleClick ad stack suite is a natural fit for the already dominant Google Ads, Analytics, and YouTube platforms. In fact, of the $83 billion in digital ad spend projected in 2017, over 40% of that is from Google alone.
DoubleClick is a platform that is divided into two distinct parts – a digital marketing suite and Campaign Manager. Between the two, advertisers can design creative, leverage the enormity of Google's reach to better target a customer base, customize campaigns to the different points within the funnel, and actively monitor performance to gauge impact and extend a campaign's lifespan.
DoubleClick provides advertisers the real-time data and transparency needed to create agile campaigns that can change with a dynamic marketplace.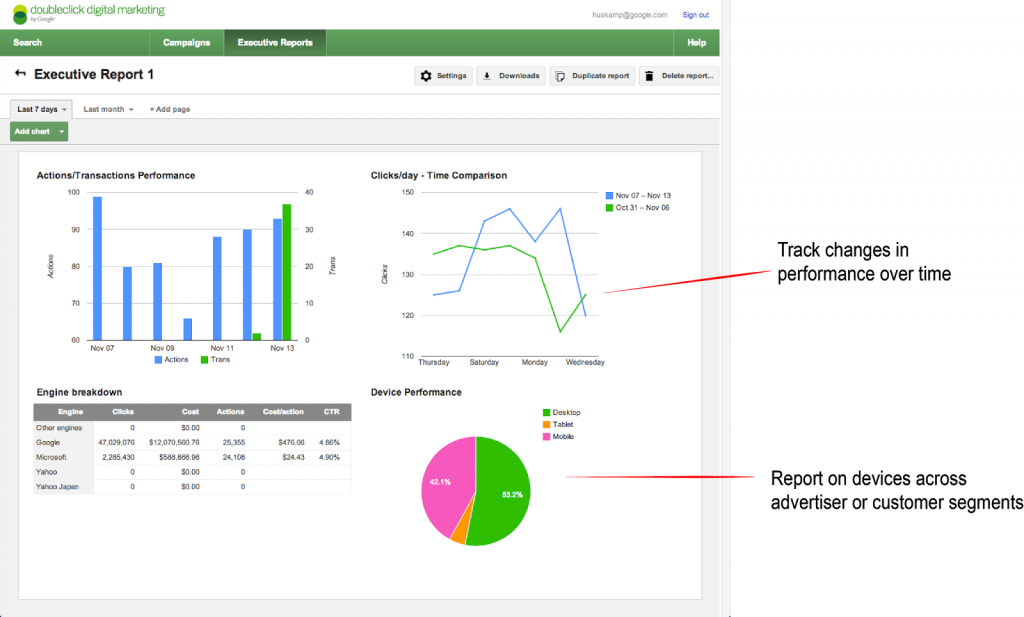 DoubleClick is obviously an extraordinary tool for advertisers looking for a singular, streamlined solution to the entire breadth of a campaign. However, as convenient and insightful as the platform might be, it does not exist in a vacuum, and its ultimate efficacy is dependent on other equally vital components of a deliberate and well-organized campaign.
Ads are only half the battle
Of the many ways advertising has changed throughout the digital era, is the need to infuse advertising personalization throughout the varied points of the sales funnel is to convert an audience.
For brands that rely on Google's DoubleClick ad stack to add significant efficiencies to their marketing endeavors, the concept of personalization must be continued beyond the ad level and through a strong call-to-action (CTA) to generate ever-importance conversions.
Post-click optimization is dependent on message-matching post-click landing pages that works seamlessly with an originating ad to continue a sense of familiarity with the consumer. This helps concentrate their attention on the specific brand and product and incorporate a clear and distinct CTA to further prompt the audience along the funnel.
Slack uses a combination of a display ad and well-designed post-click landing page to deliver a succinct message to the viewer as well as an emphatic CTA. Although the differences between the Volusion and T-Mobile pages might be subtle, those slight variations could have significant impacts on campaign performance. Our ad stack ebook will help you identify those subtleties to optimize your own post-click landing pages.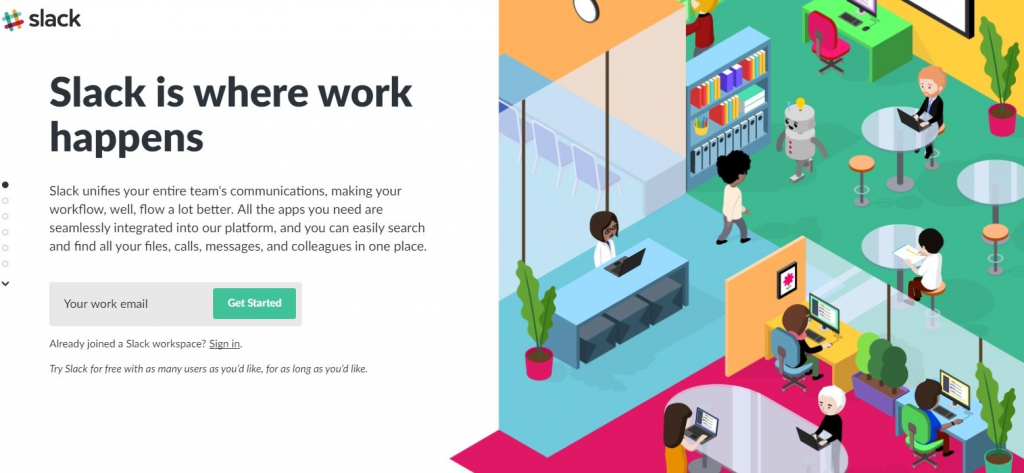 While homepages are useful in fostering brand identity and relaying information to a customer base, they are not suited to maintain engagement.
post-click landing pages that are specifically designed to work in conjunction with an ad or series of ads are by far the best option to create continuity and extend an immersive experience that can utilize an impactful combination of content and tone to breed further clicks and sales.
Increase conversions optimizing your post-click landing page
The overwhelming majority of ad clicks simply don't convert. Although search conversion is the most potent component of Google Ads regarding conversions, it still clocks in at a paltry 2.7% conversion rate.
While the advertisement, regardless of the format, might provide the essential first engagement with the consumer, the post-click landing page is where the actual conversion occurs. With companies, on average, spending $92 to drive traffic for each dollar devoted to the customer experience, there is an obvious disconnect between actual ad spend and what drives the bottom line.
One size rarely fits all in digital advertising
The customer must be prompted along the sales funnel for you to find the conversion rates you desire.
In our ebook on post-click optimization when using Google's ad stack, we provide you both the data points and insight needed to create post-click landing pages and the overarching advertising personalization that can be beneficial to sales when working in conjunction with a well-designed campaign.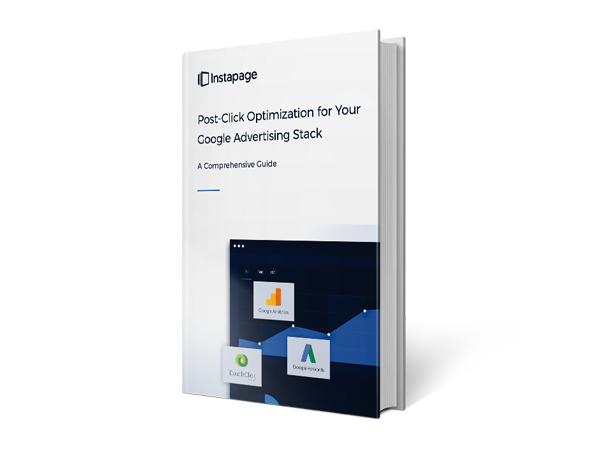 If you've mastered DoubleClick but have yet to see the levels of sales you expect, you're likely only solving half the equation.
The digital marketplace doesn't often reward also-rans and second-place finishes. Few people remember who lost in last year's Super Bowl and even fewer will display any degree of loyalty for brands that don't differentiate themselves from the pack.
Designing brilliant campaigns and mastering DoubleClick gets you nothing unless you use a message-matching post-click landing page in conjunction with your ads to create the advertising personalization that captures and maintains the gaze of your audience, prompting the conversions that drive your revenue.
Reliable guidance for your ad stack from the industry leader
Our comprehensive guide on Post-Click Optimization for Your Google Advertising Stack provides you a set of seven best practices to help you maximize your ROI.
With insights including specific concepts like cross-channel tracking, A/B testing and heat maps to gauge user interaction, our guide will help you build upon the effort and attention to detail you've already devoted to your campaign. Plus, learn how to leverage the inherent power of a well-designed post-click landing page to get the performance your campaign and brand deserve.