Facebook ads are changing.
Are you surprised? We certainly aren't. Facebook advertising and change are pretty much synonymous—considering the algorithm adjustments and other updates the ad giant goes through almost every year.
As marketers, all we're expected to do is ride the wave and prepare for the improvements. The biggest one happened just a few weeks ago with Facebook's recent name change to Meta—a pivot that reflects Zuckerberg's focus on building the Metaverse.
If you're already advertising on Facebook, you've probably mastered all the basics:
Target the right audience
Create relevant content
Keep a check on analytics
Perform regular tests
And while all these things are critical, you need to know exactly what ad tips will help you prep your Facebook ad campaigns for 2022 and beyond.
Try Facebook Live
Fact—video has been one of the breakout trends in marketing for the past decade. Video formats, however, have evolved alongside audiences' needs.
Though Meta launched Live back in 2016, it remains one of the most sociable and organic ways to communicate key messages to audiences.
Live exists in the moment, as it's happening, uncut and genuine. It's real people conversing and engaging with each other. The format is also excellent for lead generation. According to HubSpot, 84% of marketers attract more leads with Facebook Live.
.
Meta has recently announced Live updates that allow creators to engage with fans during live broadcasts, making it easier to generate leads. The new features include:
Polls
Support for four-person co-broadcasting via the "Live With" feature
A new post format
Support for adding links to broadcasts and "Live in Stories," which allows creators to share their live streams directly to Facebook Stories to improve their chances of discovery.
Featured Links allow creators to add links to their live broadcasts, pointing fans to landing pages, donation opportunities, shopping sites, and more.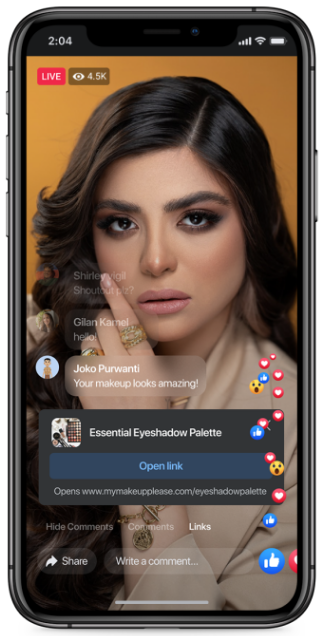 Live streaming has recently gained popularity among e-commerce and DTC brands, and the trend is showing no signs of stopping. Try experimenting with live content to engage audiences and get them to convert.
Use Facebook Reels
Facebook began testing short-form video feature Reels in August 2021 to compete with TikTok.
Reels allow marketers to create and share short-form video content directly within the News Feed or Facebook Groups. An algorithm recommends videos to users based on what they are interested in, what they engage with, and what's broadly popular.
On Instagram, marketers can monetize Reels through ads. However, Facebook plans to roll out Reel ads in the future.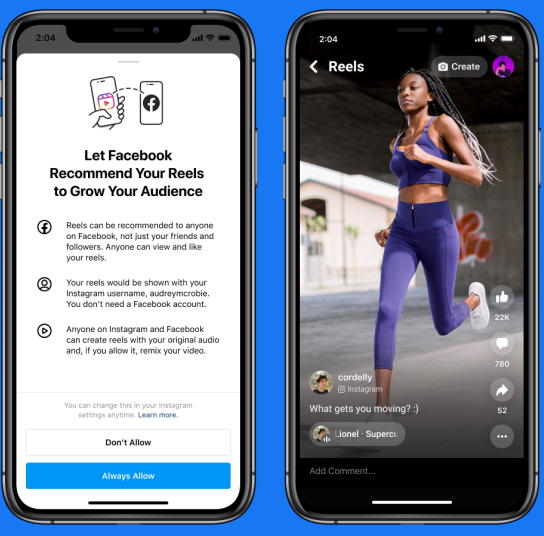 You can then use Facebook Reels to engage audiences, connect with them where they are likely spending most of their time, and get them to complete your conversion goal.
Focus on Messenger ads
Facebook released Messenger ads globally in 2017. With the ads, you can use chatbots to build personalized connections, interact, and engage with customers at different buyer journey stages. You can tailor your messaging to suit each customer's experience and help drive them along the funnel.
Perhaps this versatility explains why Facebook Messenger ads significantly outperform average Facebook ads.
Choose from two types of Messenger Ads.
Click-to-Messenger ads: Use click-to-Messenger ads with customized flows to maximize click-through rates, reach new audiences, and educate them about your product/service with interactive and engaging chat dialogues.
Sponsored message ads: Use these ads to send promotions directly to all of your Messenger contacts list, or to highly targeted segments of your Messenger contacts list. Sponsored Message ads are great for retargeting and keeping your audience up to date on the latest announcements from your business.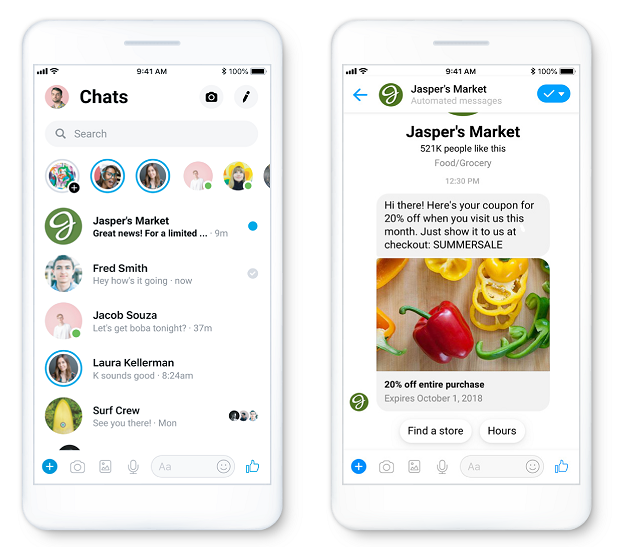 Create more Stories Ads
Like Instagram Stories, Facebook Stories are fleeting images or videos designed to disappear after 24 hours. According to Meta, more than 300 million people use Facebook Stories and Messenger Stories every day.
To help businesses reach more people, Meta rolled out Stories Ads on Facebook.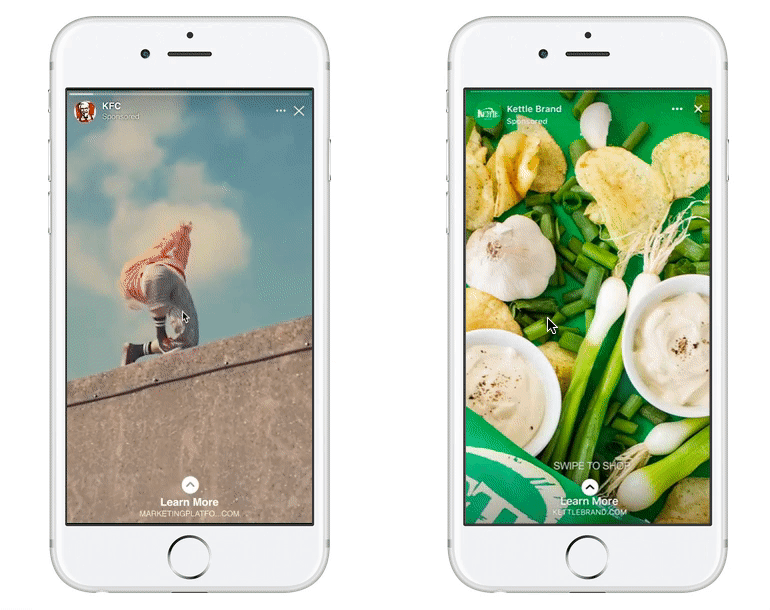 Facebook Stories ads support reach, brand awareness, video views, app install, conversion, traffic, and lead generation objectives. The ads are the perfect way to reach new audiences and showcase your brand, business, and products to an already engaged audience.
Get your Facebook ad campaigns ready for 2022
Use these tips to optimize your Facebook ad campaigns this year and increase audience engagement, click-through rates, advertising conversions, and eventually your ROAS.
One golden Facebook ad conversion tip that's true every year is to connect all your ads to relevant landing pages.
Find out how Instapage can help you do this by signing up for an Instapage Enterprise demo.