Email marketing has fostered several different trends like dynamic content, gamification, typography, and rich media in emails the past few years. It is the one communication vehicle that has maintained its effectiveness in the digital world. It bears a huge scope of innovation and email marketers can expect it to evolve further in 2019 and beyond.
Today we look to our friends at Email Uplers who explain their top five email design trends.
Email design trends to put into practice for better engagement
1. APNG
Animations in emails will get a makeover with APNG. While APNG is also a lossless format like GIF, it is better because it supports 24-bit colors and 8-bit alpha transparency unlike the latter that supports 8 bits per pixel for each image without any transparency.
2. Intelligent design
Emails have transcended to be mailable microsites from static text-based messages, which allow subscribers to take action right within the inbox. With the advent of mailable microsites, it has become possible to watch videos, browse through diverse products and complete the purchase without going to the website or post-click landing page.
Here are two main aspects of intelligent design:
Kinetic designs
Subscribers will receive more informative emails as kinetic emails will advance further from the simple hover and click technology, thereby continuing the legacy of mailable microsites.
Accessibility in emails
With accessibility, email marketers can remove the barriers for subscribers so that everyone, including individuals with special needs or visual, cognitive and neurological disability, can read your emails and absorb the message.
3. Defamiliarizing the email personality
Emails usually include a header image, succinct email copy, and relevant imagery. In 2019, though, asymmetrical layout and broken grids will grow in importance. Website designs have increasingly leveraged both and they will get popular even in emails. Take a look at the example below, and see how it breaks the monotony of the column-based layout by adding a surprise element: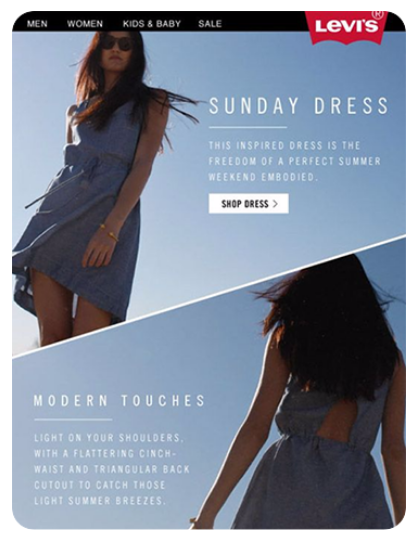 4. 3D images and custom illustrations
To enhance emails' visual impact, email designers will utilize 3D images and custom illustrations. According to a 2018 study by Venngage, custom illustrations drive the highest engagement across marketing channels: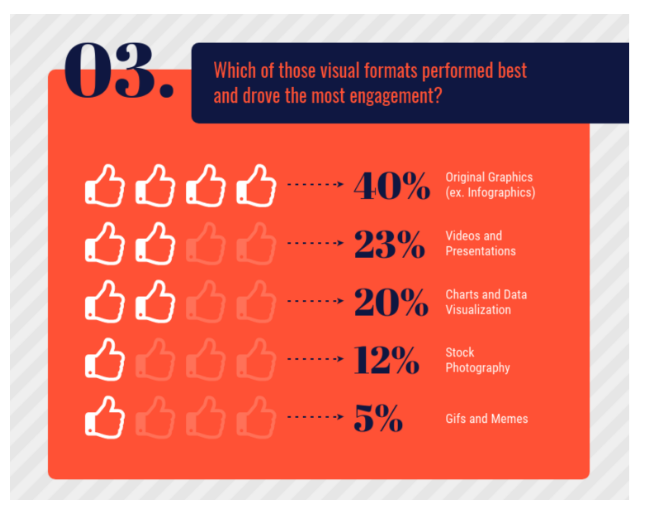 These visual elements are more likely to draw the subscriber's attention by instilling a unique personality in the emails. Here's an email example to inspire you: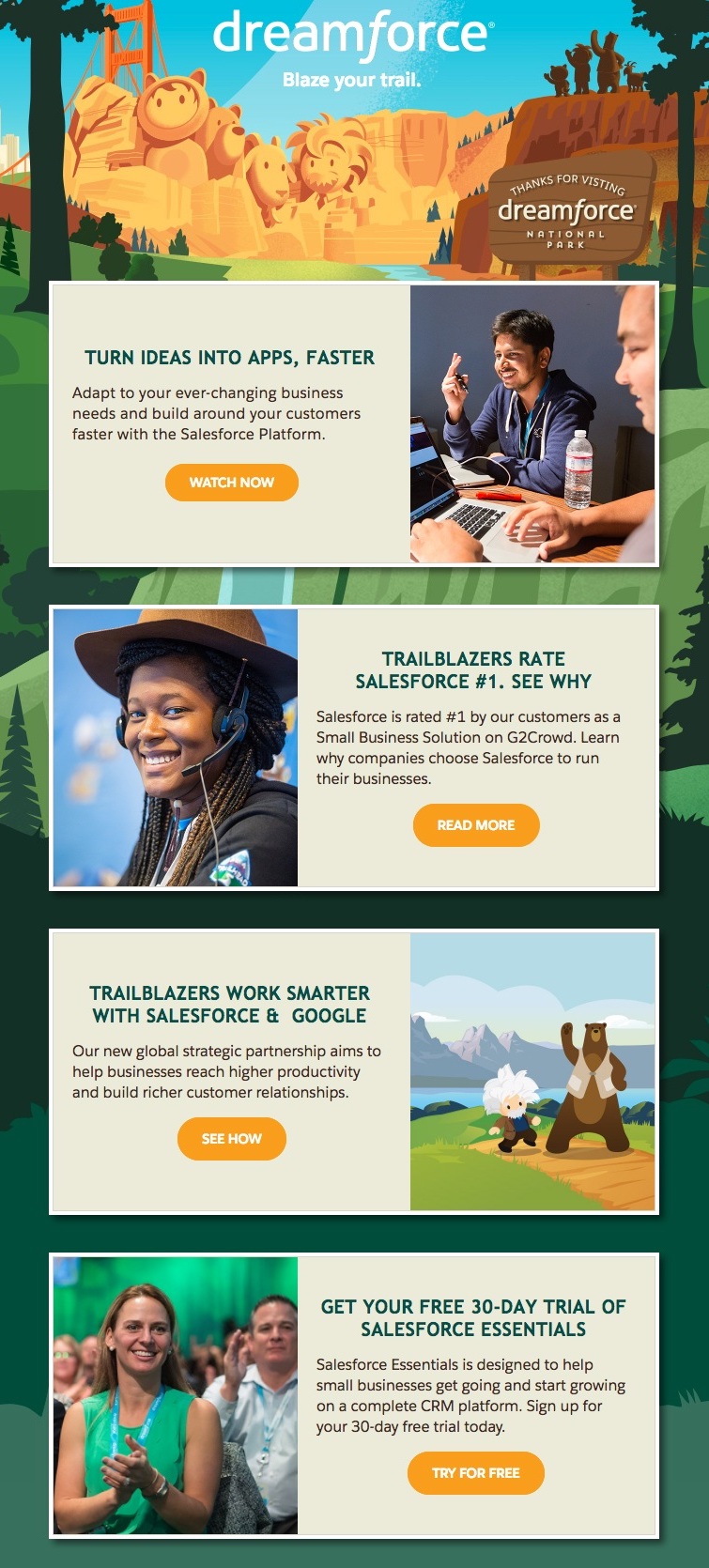 5. Live social media feed
Imagine having a social media feed right in the email, so that you don't have to exit the email to view the conversation. Live social media feeds will emerge that allow email marketers to showcase their social posts in the email message. Your subscribers are sure to appreciate this novel approach to create interactive emails.
Litmus noticed a greater number of visitors on their website by implementing live Twitter feed in their email, leading to a huge buzz on the channel: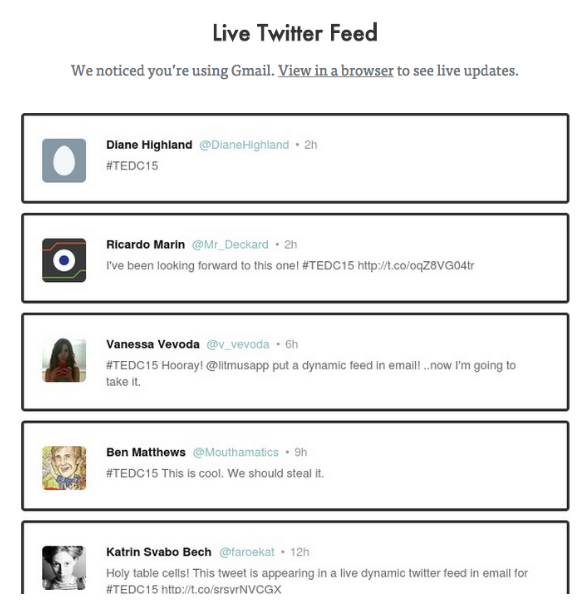 The 2019 email design trends infographic
Check out the infographic below on 2019 email design trends for more details.

Go beyond email and personalize the post-click stage
Staying up to date with email design trends is important, no doubt. But when a prospect clicks through the email, where do they land? A generalized offer, or a personalized experience designed specifically for them?
See how to personalize your post-click landing pages at scale by requesting an Instapage Enterprise demo here.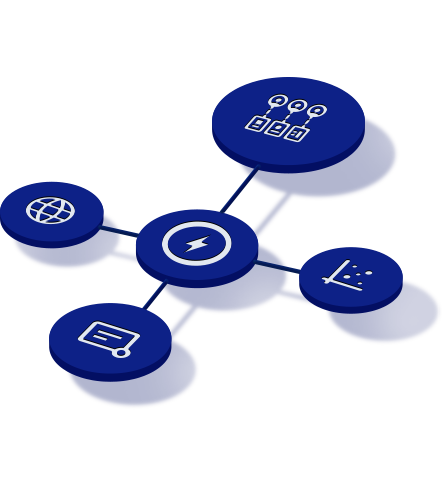 See the Instapage Enterprise Plan in Action.
Demo includes AdMap™, Personalization, AMP,
Global Blocks, heatmaps & more.