Over the past two years, we've made some significant designer enhancements to the Instapage builder. To name a few:
But to increase usability for the Instapage platform even further, a dashboard redesign was needed and has been part of our product roadmap since November.
To help you navigate the new Instapage dashboard more efficiently and understand the reasons for these changes, I chat with one of our Product Managers, Yon Xiao, who led this project from the beginning.
What are the main changes to the Instapage dashboard redesign?
YX: Good question Brandon! The old dashboard contained a gear icon that, once clicked, opened a drop-down menu with team members, custom domains, and integrations:

With the redesign, we added a new sidebar to the left panel, which allows easier navigation between those commonly visited menu items: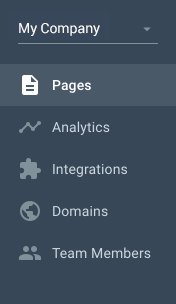 We've also made changes to our analytics page to display total statistics for an entire group or workspace. This gives users a better understanding of how their pages are performing for their entire account: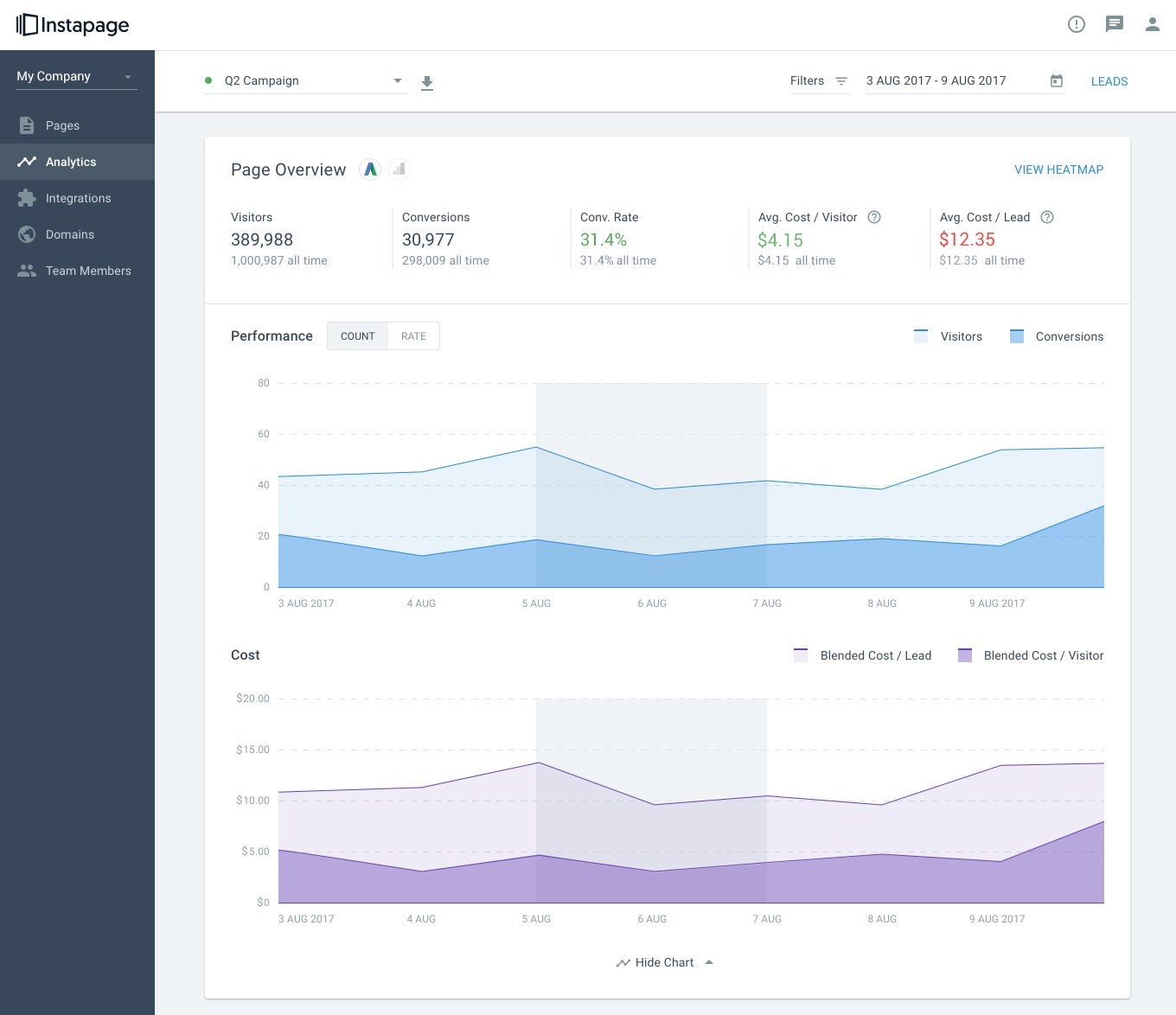 Why did we make these changes?
YX: We've spent the past few months gathering feedback from our users about our old dashboard — what they liked and what they didn't like. The most common feedback was that our dashboard design was simple and clean, but also a little difficult to navigate, especially for first time Instapage users.
In the end, we realized some menu items were hidden and difficult to find. We wanted to create a new dashboard that was easily accessible and discoverable while providing enhanced usability for all Instapage users.
What was the journey like to get here?
YX: We tested a half dozen new variations with our current customers and people who have never used Instapage, before we finally decided on the new dashboard redesign.
Our main goal was to develop something that existing users would be familiar with but also easy to learn for new users. Our product team had many great ideas, but consistent feedback told us they liked a version with a sidebar. Even existing users described the new dashboard as modern, powerful, and simple.
Why did we decide on a sidebar?
YX: We discovered that a sidebar is one of the best tools for navigating between menu items. It's no coincidence that many web applications use a sidebar as the main way to navigate. All the menu items are fixed to one side of the screen so users don't need to search around to find what they're looking for.
Here is an example of the integrations connected within a particular account: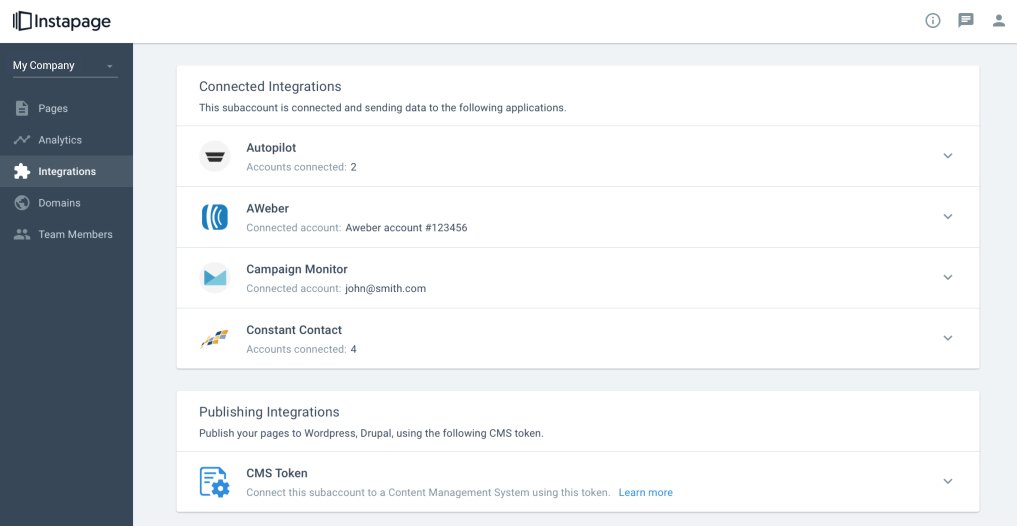 A sidebar also helps define a location in the future where we can anchor additional features and menu items to make the Instapage platform more powerful.
Where do you find the changes?
YX: When you login to your Instapage account you will see the new dashboard redesign. Also, a guided tour will show you through all the major changes so you can navigate around easier and faster than ever.
Check out your new Instapage dashboard
At Instapage, our mission is to help teams and agencies create personalized post-click landing pages as they scale their post-click landing page production. And with our new dashboard redesign, we are confident it will help you save time navigating the platform better so you can focus more on optimizing your prospects' post-click landing page. Check it out for yourself, sign up for an Instapage Enterprise demo here.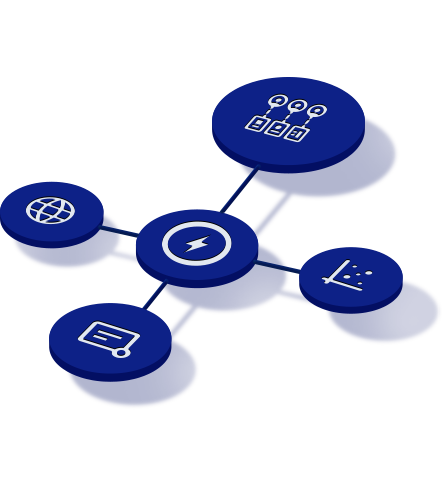 See the Instapage Enterprise Plan in Action.
Demo includes AdMap™, Personalization, AMP,
Global Blocks, heatmaps & more.