Lead Capture Forms
Last updated on April 18, 2018
One of the principal purposes of a landing page is to collect user data — a lead capture form helps you accomplish this. When your form is designed properly, you make it easy for visitors to submit their information and get you more conversions.
Your lead capture form must:
UserReplay has an optimized form with the fields labeled properly, making it easier for visitors convert: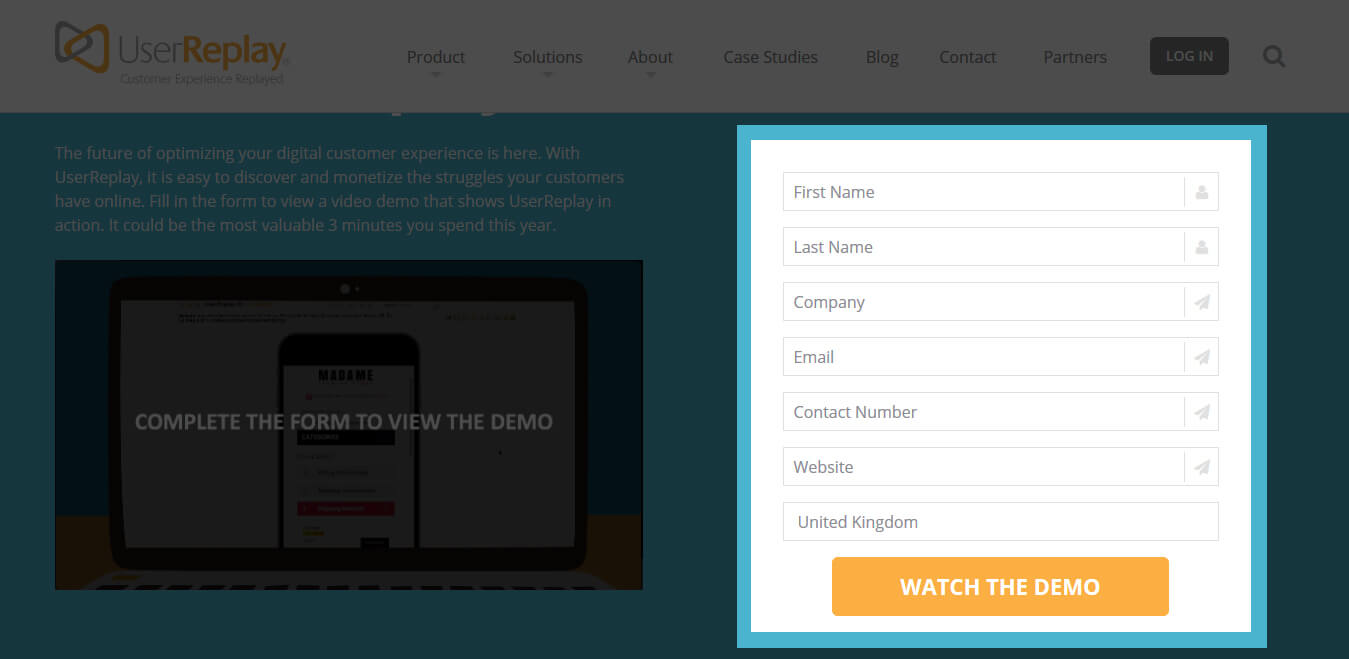 When visitors don't see a form on the page, they go through the landing page with ease because they aren't thinking about entering their personal information.
Two-step opt-in forms are a great tool to eliminate anxiety from your forms. With this technique, visitors that click the CTA button are then presented with the form — reducing the intimidation factor and landing page friction. This way, only the most interested visitors see the form and submit their information.
Instapage is known for using two-step opt-ins on many of its landing pages: