Call-to-Action Buttons
Last updated on April 18, 2018
Creating the most enticing CTA button is crucial for a successful post-click landing page.
A primary call-to-action button gets the visitor to perform the main action. For example, the primary action on a webinar post-click landing page is for visitors to sign up for the webinar. The page could also have a secondary goal, possibly a button taking visitors to the pricing page for a free trial sign up. Secondary goals (CTAs) usually appear below the fold and at the bottom of a post-click landing page.
VWO uses both primary and secondary CTA buttons. The primary CTA button urges visitors to start their free trial: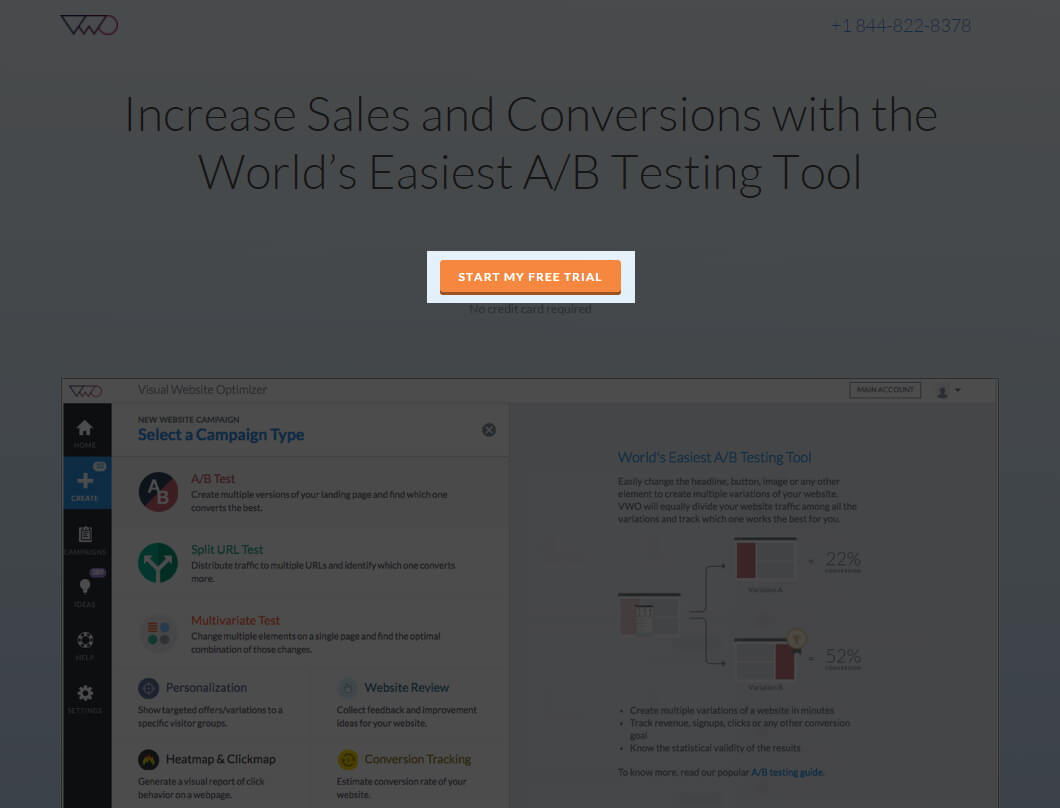 The secondary CTA tells the visitors to view a case study (secondary action):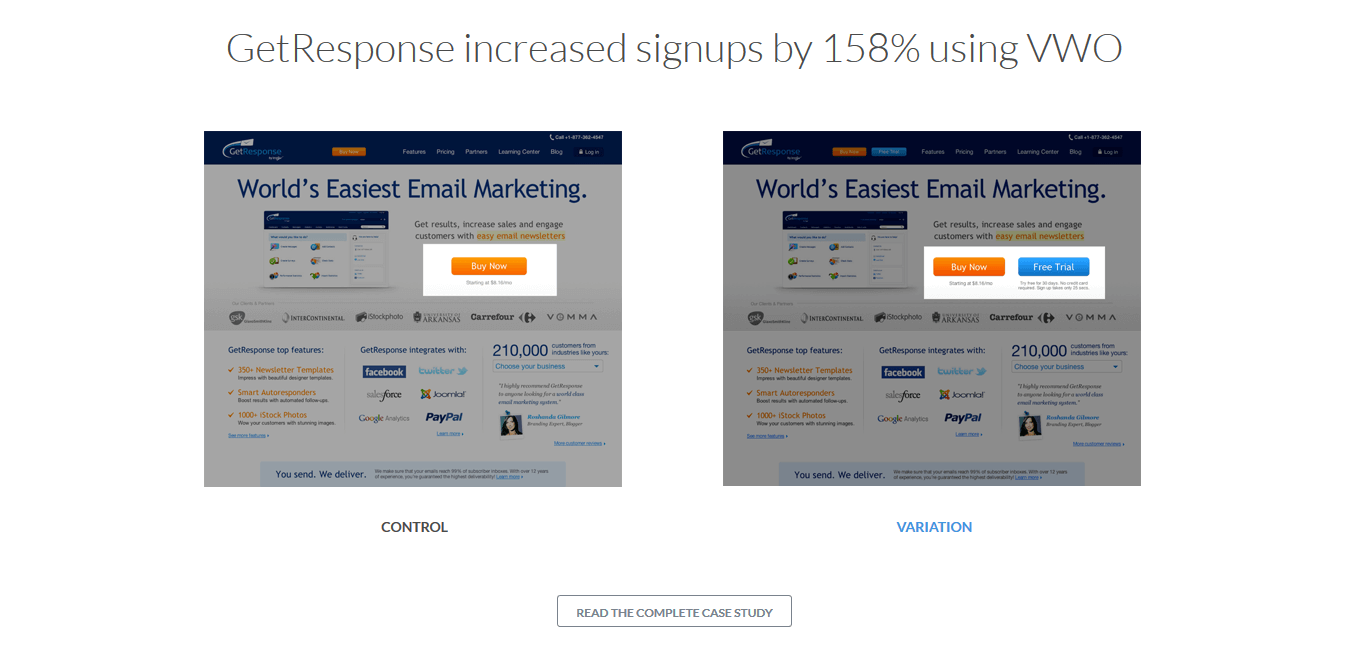 To be clicked, your call to action button must nail the following four criteria:
Color: You need to make your button pop on your post-click landing page, which is why you need to design it in a contrasting color as compared to the rest of the page.
Vidyard does this with their button. The service places an orange CTA button on a green background, making the button more noticeable: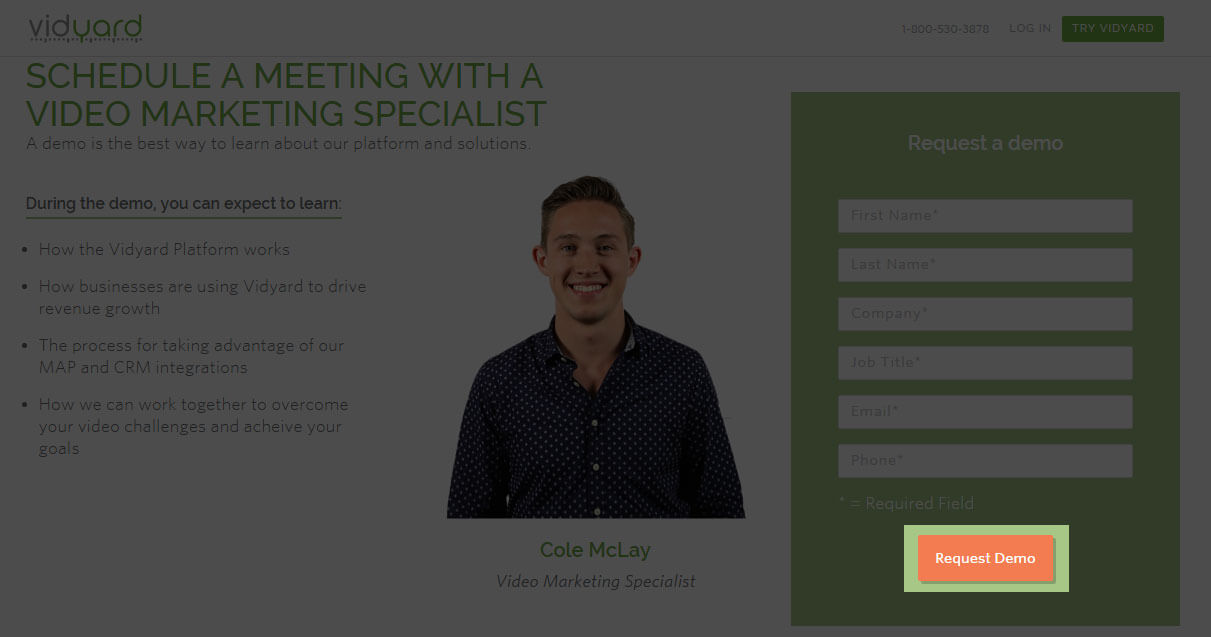 Size: Your button should be an appropriate size to attract your visitors' attention. Sprout Social has two CTA buttons, but they're both an appropriate size relative to its immediate area: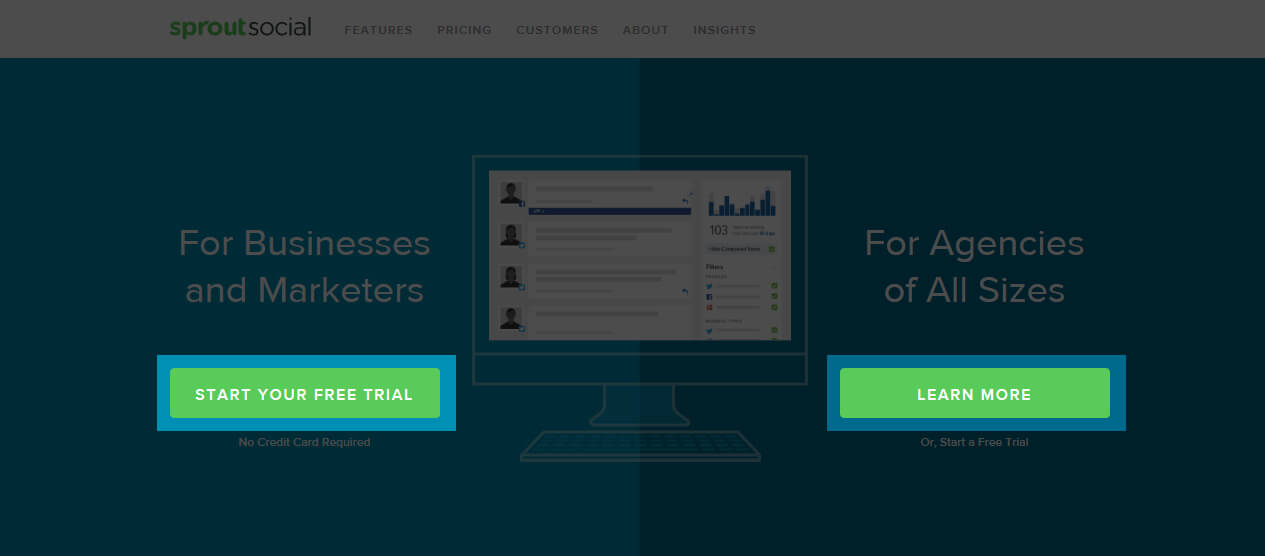 Placement: When placing your primary CTA button, make sure you don't put it too prematurely on the page — otherwise, you risk losing conversions. Explain your offer first, and then display your CTA and how they can obtain your offer.
Copy: CTA copy is crucial. Eliminate words that cause friction such as "Submit," "Buy," and "Download." If you're looking to increase visitor sign-ups, use personalized copy and add something unique about your service.
Kissmetrics uses personalized copy and puts themselves in the visitor's shoes: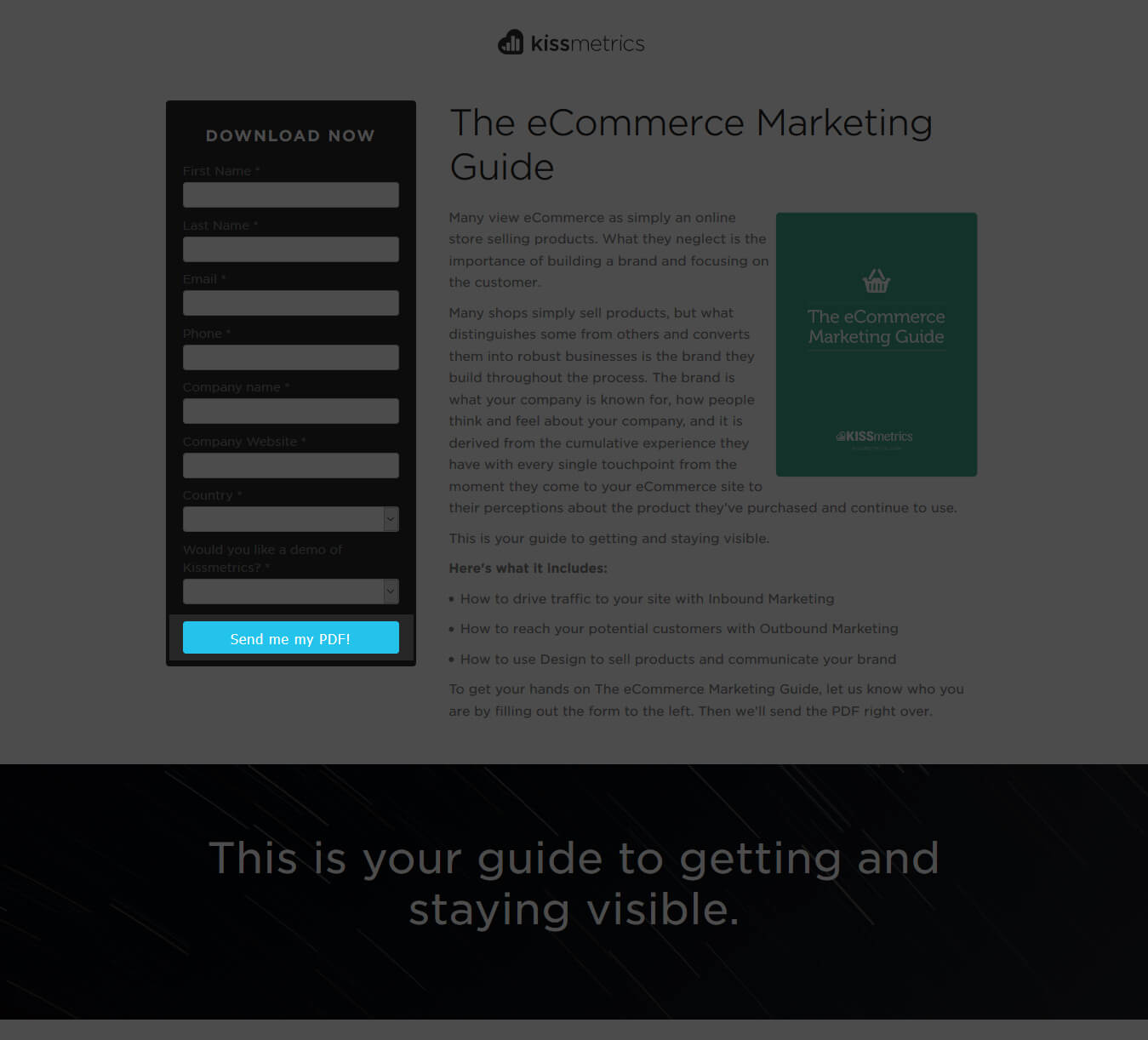 Pronouns like "I," "me," and "my," directly address your visitors, which is why they work well for CTA copy. Instapage does this with their button copy, and even add urgency with "Now:"