Unique Value Proposition
Last updated on June 25, 2018
An effective UVP answers the question, "why should I buy from you?" Your UVP is more than just a statement; it needs to communicate the results customers will achieve by using your product or service.
Your value statement should be read relatively quickly, and should set you apart from your competition.
Where is the best place for you to mention your service's UVP? In your post-click landing page copy, this includes your post-click landing page headline as well. Your copy should describe why your service is superior and solves your visitor's problem better than the competition.
Your copy should:
Explain the benefits or features of your service.
Showcase your products' benefits instead of only focusing on the features.
Be very readable. It's best to surround your copy with whitespace and arrange it in bulleted lists or short paragraphs.
Here's what an effective UVP (inclusive copy) can look like:
Flok: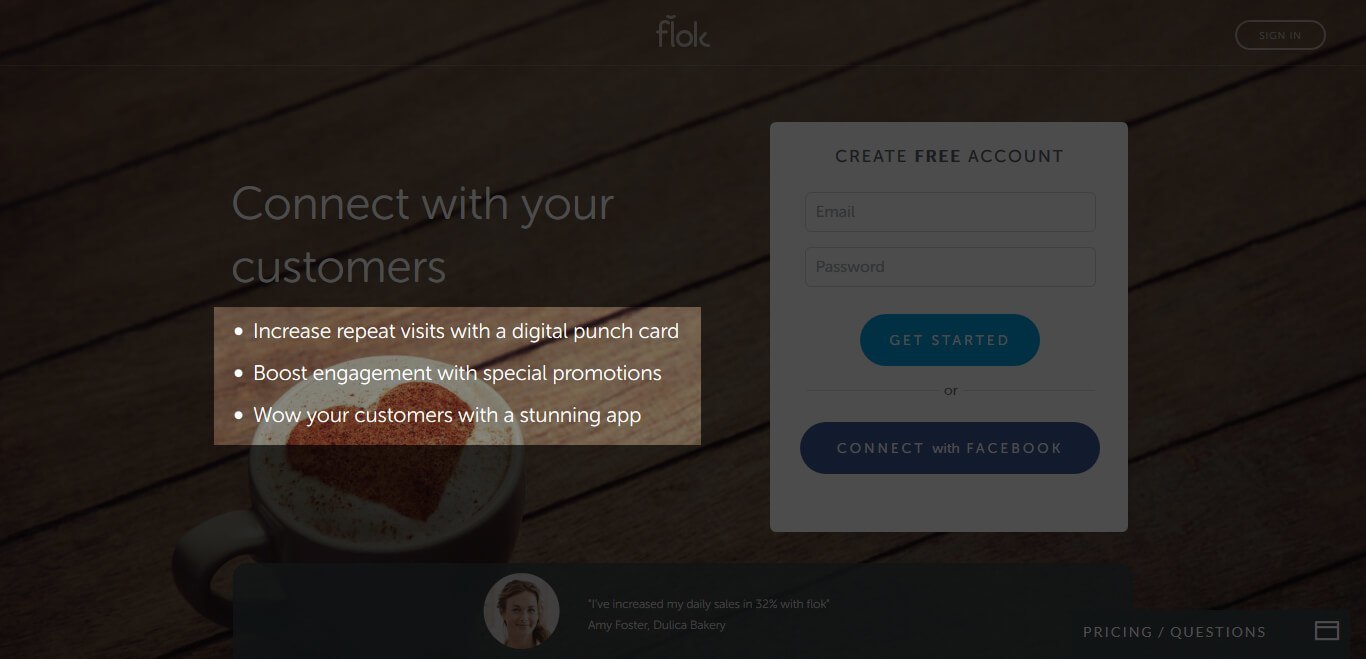 Flok's post-click landing page copy is broken down into easily readable points, each one highlighting the service's benefits and what Flok can do for prospects.
Sprout Social: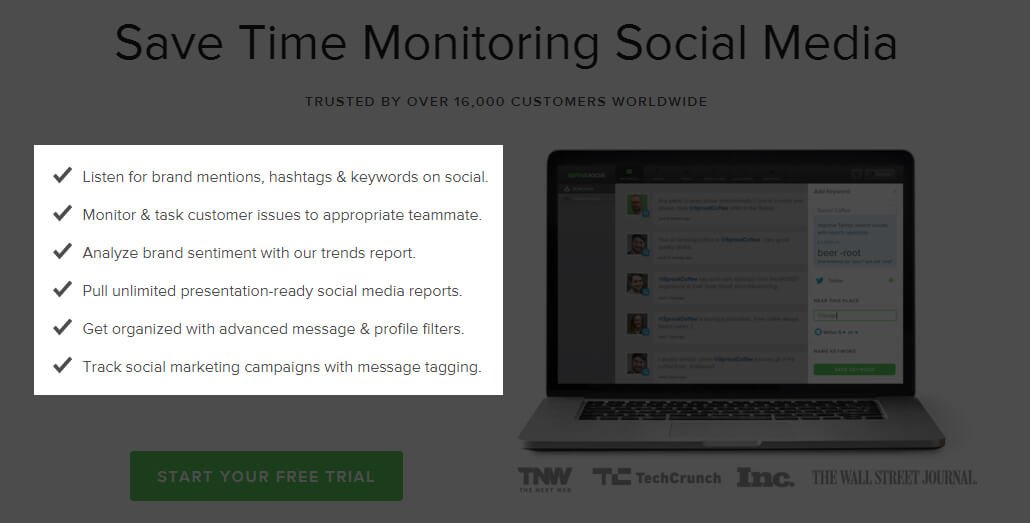 Sprout Social also lists their UVP in bullet points. Each bullet point expands on the primary headline, providing more value to the visitor.