How Do I Create a High-Converting Landing Page?
Last updated on April 18, 2018
Now that you know which page elements should be included on an optimized landing page, how can you build a high-converting landing page of your own?
You essentially have two options:
You can hire an expensive designer and developer to create the page for you. This option usually requires a lot of money, time, and patience for the page to be completed.
You can design the page yourself if you have the necessary designing and coding background.
If both of these options seem unfeasible to you, fortunately, there's a third option — use Instapage landing page software.
Instapage enables you to create professional landing pages in a matter of minutes with the help of its fully-customizable builder. The software requires no design or coding experience because the service provides you with pre-optimized landing page templates that you can customize to your brand and offer: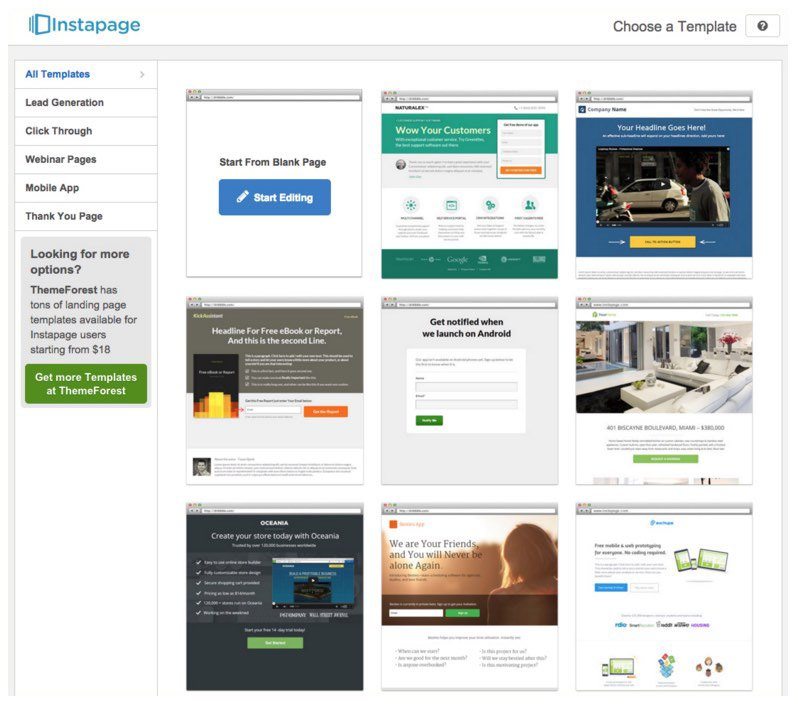 Landing pages help you solve the conversion equation by providing an opportunity to promote your offers to a targeted audience. Armed with the information in this guide, you can now create high-converting landing pages.
Point-and-click your way to your perfect landing page, starting today, with Instapage. Your conversion rates will thank you!