Notable Conversion Rate Optimization Trends
Last updated on July 16, 2018
Conversion rate optimization is no different than any other marketing strategy in the sense that it sees its fair share of trends each year. These trends involve new and improved ways to engage audiences and enrich their experiences in the marketing funnel.
Some key conversion rate optimization trends from 2016 are:
Increase in sticky website elements
Sticky website elements (like the navigation bar) follow the visitor down the page as they scroll. This helps improve the user's navigation experience by reducing the clutter. It does this because, with a sticky navigation bar, every section essentially follows the user around. It can also potentially increase your conversion rate.
A sticky navigation tab is a good example of a sticky website element. The Nishiyama homepage employs a sticky navigation bar:
The navigation may be the most popular sticky website element, but other web page elements can have this functionality, too. Some e-commerce websites include a sticky "add to basket" element, along with sticky filters and product descriptions: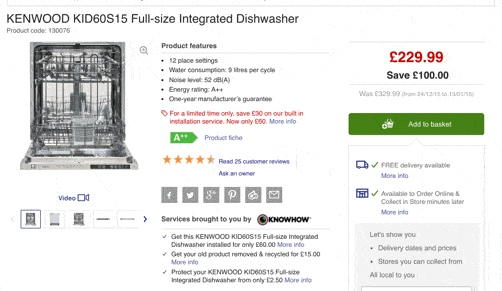 Increase in video marketing
Video marketing is not a new practice, but over the past years video marketing content has increased rapidly. According to Cisco's Visual Networking Index, by the year 2020, global consumer internet video traffic will account for 80 percent of all consumer internet traffic. And why wouldn't it when videos offer a better chance at converting visitors on both post-click landing pages and homepages as they are able to add a human element to the page.
The Bamboo HR post-click landing page uses video to explain what the service does: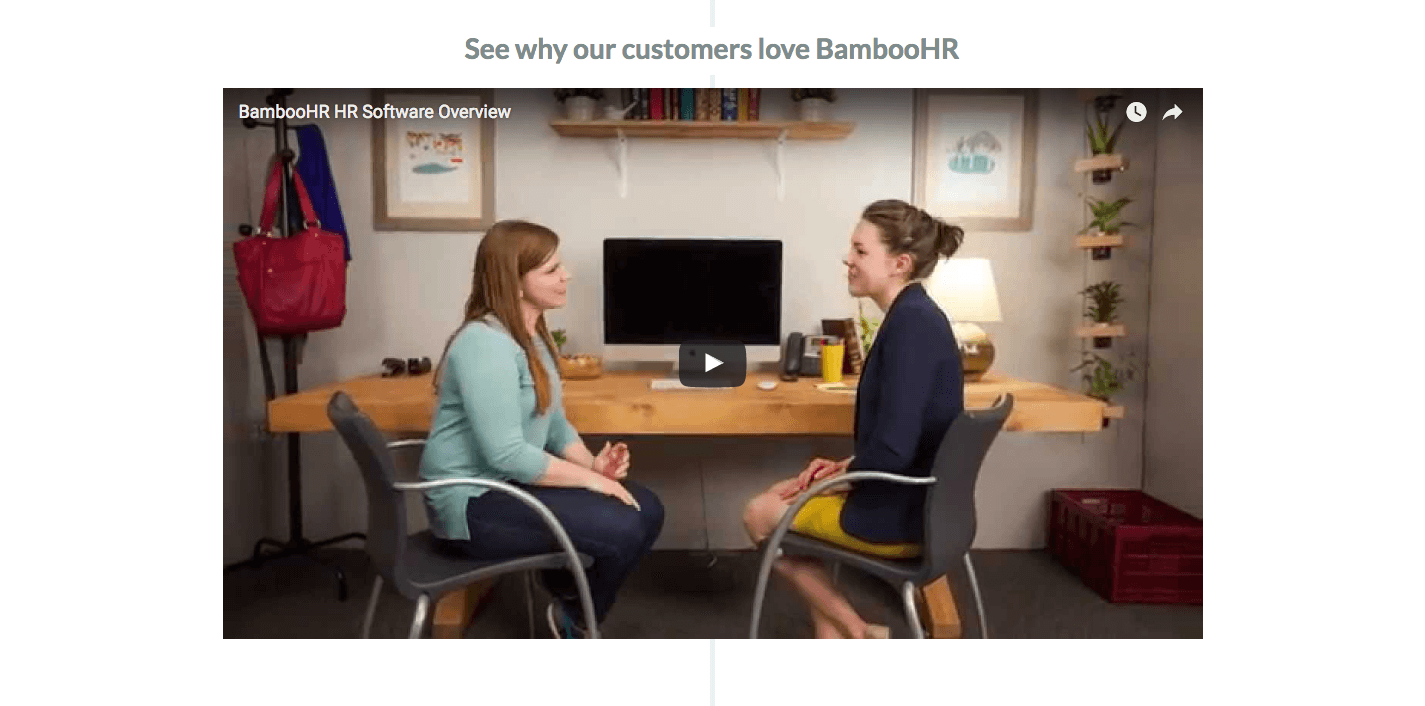 Crazy Egg's homepage is another example of video being used to engage prospects and get them to take action: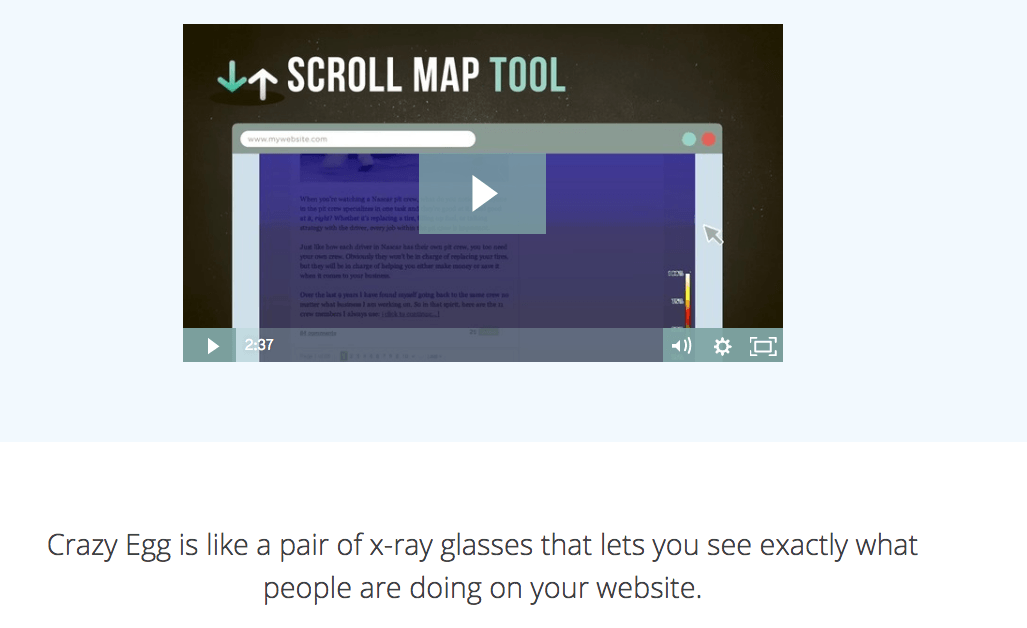 Video as a medium hasn't just gained popularity on websites and post-click landing pages. In fact according to Twitter, videos and images get the most retweets. Video ads have also become increasingly popular, with over 50% growth in video viewing on Facebook — video ads on the social network have become very common: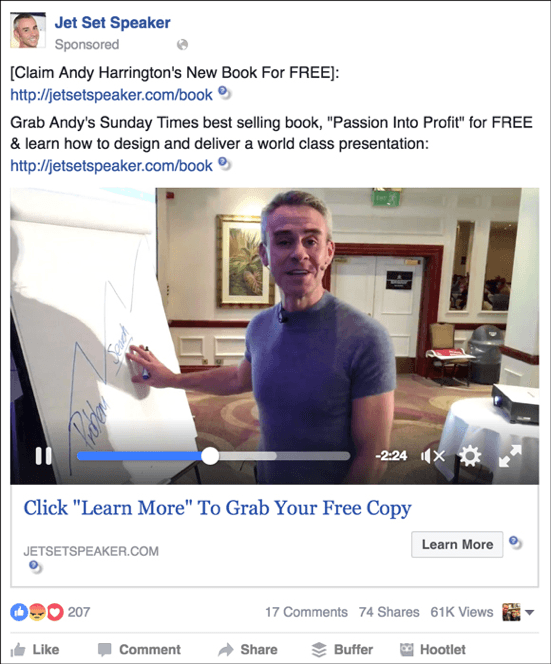 Videos are an important marketing medium because they help visitors visualize using your product or service. Plus, they speak to visitors on an emotional level which is a good practice when you're trying to persuade them to click the call-to-action button.
Marketing Automation
Marketing automation allows you to optimize your marketing funnel easily. To build an optimized marketing automation program, it's highly recommended you map out customer journeys while creating content to match each specific funnel stage. The marketing software can take care of the rest by ensuring that all your leads are captured, nurtured, and ultimately, converted to sales.
As a discipline, marketing automation has become the norm for brands big and small across the world. In fact, according to Gleanster, 77% of CMOs at top performing companies indicate that their most compelling reason for implementing marketing automation is to increase revenue.
When Paper Style, an invite and stationery specialist used a marketing automation campaign that targeted brides, brides to be, and friends of the brides based on how they acted on the website and responded to emails; they werend able to increase their revenue by 330%.
Whereoware used a marketing automation software to ensure users got timely offers that were most relevant to them depending on their role in the wedding party.
While automation ensures that a visitor is targeted properly with the right offer automatically to increase conversions, personalization ensures that every offer that is presented to a visitor is tailored to their specific needs.
Personalization
Personalizing your marketing funnel gives you an edge and allows you to cultivate relationships with your leads and customers. What better way to make an impression on prospects and customers than by tailoring every offer you show them, specifically to them.
The basics of personalization start with:
Addressing the lead or customer by name in emails and other marketing offers
Targeting content for them based on their personas and geographical locations
Maintaining an ongoing conversation with your prospect or customers through various marketing materials
Here's what on-site personalization looks like on Bunting. Visitor one is female, who is browsing the e-commerce site in June or July, seeing this page: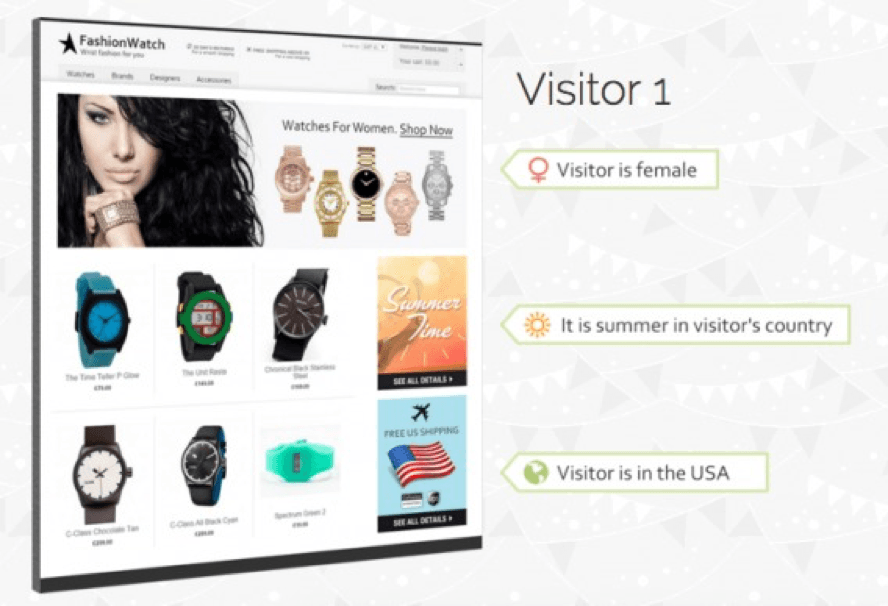 Visitor two is male from the UK who has browsed Nixon watches before but hasn't purchased anything yet. This is the website he sees: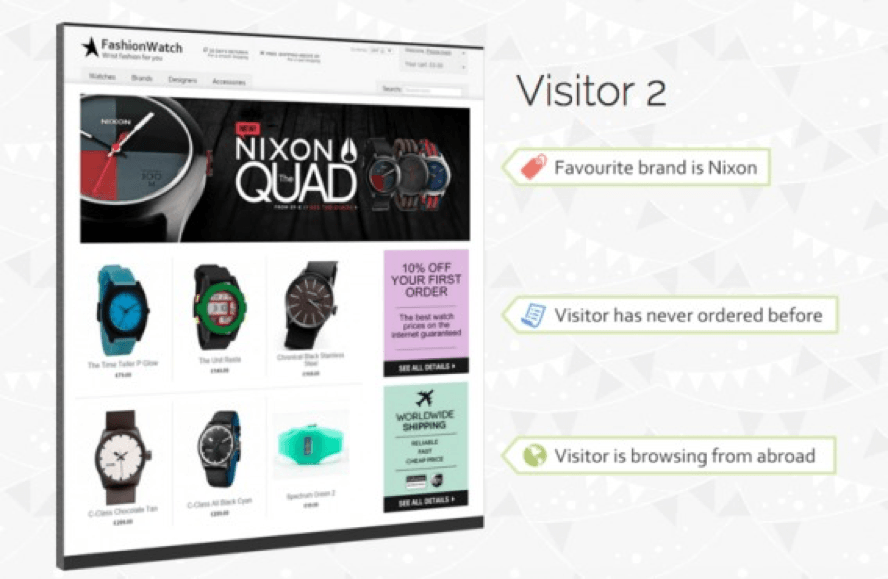 Personalized emails, segmented content, and automated behavioral-triggered emails are the future of conversion rate optimization. To demonstrate, when the British-based luxury jeweler Astley Clarke personalized the online shopping experience for visitors they were able to increase their online conversions by 60%!
Start optimizing your marketing funnel
Conversion rate optimization takes your average marketing funnel and makes it exceptional with the power of optimization. CRO techniques are what convince casual visitors to stay on your page long enough to be persuaded by your offer and convert into customers.
However, conversion rate optimization isn't only about a list of best practices and optimization techniques. To create a successful optimized marketing funnel, marketers should know how to collect data at each funnel step. Collecting and analyzing data is an important component of conversion rate optimization, because without collecting the right data you can't make informed decisions about your marketing funnel.
Combine your knowledge of optimization practices with proper data collection strategies and you'll be able to create a conversion rate optimization strategy that improves and scales with time.