Location:
San Francisco, CA
ABOUT LATTICE
Lattice is a people management platform that helps companies align, engage, and grow their employees. With Lattice, it's easy to launch 360 reviews, share ongoing feedback and public praise, facilitate 1:1's, track goals, and run employee engagement surveys.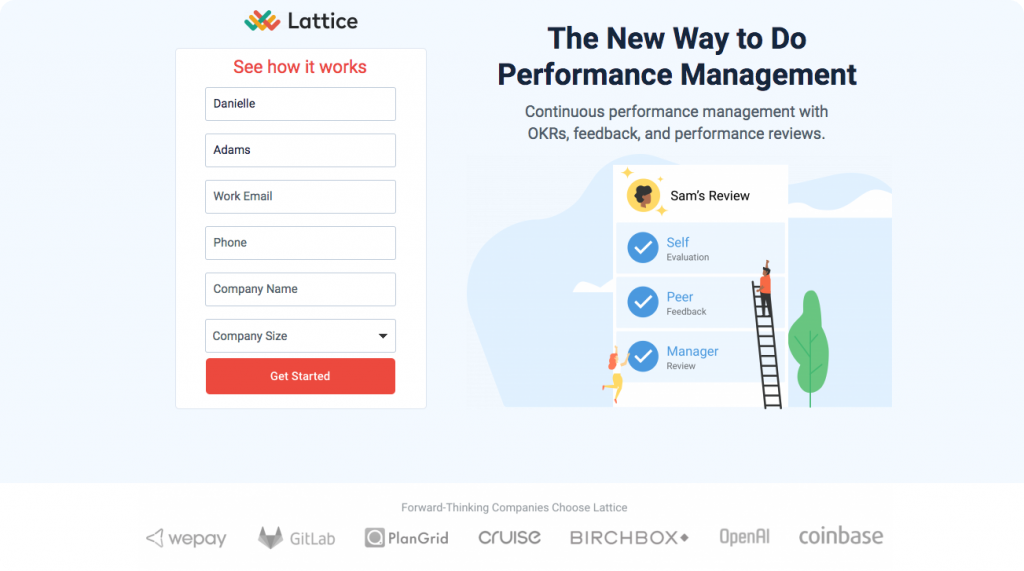 A NEED FOR EFFICIENCY
Lattice's first marketing hire was in charge of managing several tasks, including creation of the core website, ad management, and deployment of landing pages for those ads.
It quickly became apparent that manually building and optimizing each post-click landing page was a lengthy and labor-intensive process. The developers were unable to keep up with the fast pace of the advertising campaign launches, hindering the marketing team's progress.
After partnering with Instapage, Lattice discovered that the combination of our patented Post-Click Automation technology and our conversion expertise quickly scaled the creation, optimization, and personalization of its landing pages.
If we have to wait on a developer, our creative velocity plummets. But Instapage has made it possible for us to exponentially grow our advertising programs and convert more customers..
IMPROVEMENTS ACROSS THE BOARD
The most flagrant bottleneck with Lattice's old landing page creation process was waiting on developers who were juggling multiple projects. This led to inefficient progress, deterring the marketing team's goals.
With Instapage's help, Lattice's production process has been streamlined, allowing Lattice to scale its advertising operations and drive down acquisition costs.
Relying on Instapage to build landing pages has enabled Lattice to save time, reduce advertising costs, and boost conversion rates:
41.7% increase in conversion rates
Reduced production time by 75%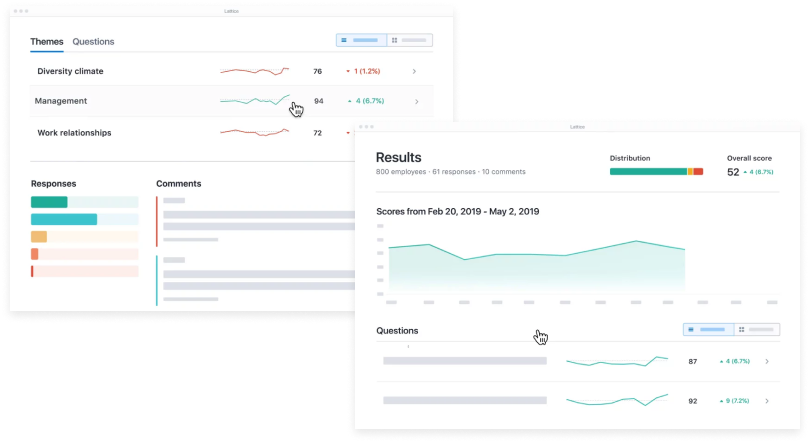 CONCLUSION
Lattice was bogged down with launch delays, resource constraints, and an inability to maintain the speed at which the marketing team needed to operate. By partnering with Instapage, Lattice was able to quickly scale its advertising operation and maintain unique landing pages for every campaign.