64.6% of people click on Google Ads when they are looking to buy an item online – proving that paid ads can be very successful for advertisers.
The fact that Google made $59.06 billion in ad revenue in 2014 alone is a true testament to the fact that investing money to create PPC (pay-per-click) ads is a savvy business decision.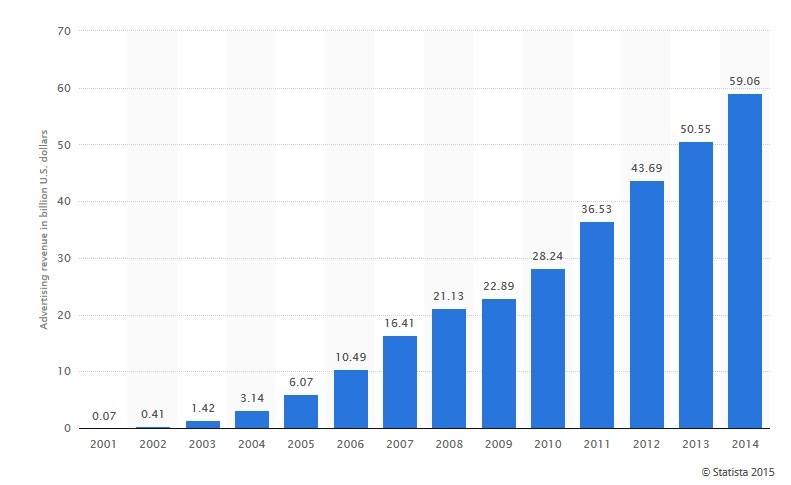 Instapage knows this very well having run a successful number of Adwords campaigns ourselves. In fact, our current PPC ad is the first ad you see when you search for "how to create a landing page" on Google.

It's safe to say that we're capturing a good quantity of leads from our PPC ads and landing pages. This is what we want for your campaigns as well, and precisely the purpose for this article today.
We've already explained the importance of creating PPC landing pages in this post. But still, there is a major issue with a lot of PPC ads that we come across, and today is the day that we solve this issue.
It has nothing to do with poor quality scores or irrelevant keywords. The problem is much more basic than that – the fact that most PPC ads still direct visitors to a homepage instead of a landing page.
This is a huge PPC no-no.
Knowing the difference between your homepage and your landing page is a huge key to running a successful PPC ad campaign.
Your Homepage is Not Your Landing Page
A landing page is a page that visitors "land" on after clicking on an advertisement. A landing page is a standalone page created to fulfill a single purpose. This purpose can range from getting registrants for your webinar, downloading an ebook or tip sheet, and getting signups for your SaaS website.
Before you create your landing page, it is important you define the page's goal. It is also vital that you do thorough customer research so you can create a page that identifies your customer's problem and presents your solution to that problem.
It is worth mentioning that PPC ads are not exclusive to Google AdWords or Bing Ads. You can also send traffic to your landing pages through Facebook ads, email links, and banner ads.
For your landing pages to get conversions, you need to optimize every page element. Optimization is the process of achieving the maximum number of conversions while incurring minimum cost.
Contrary to a homepage, a landing page focuses on one singular offer or campaign. Where your homepage has diffused objectives, a landing page has one goal that it was created to achieve.
A homepage deals with various aspects of the company or product at once; it's a page where users can find all of the information about the company and accomplish many tasks.
Landing pages are very focused in nature, a homepage tends to be cluttered.
So, where should your PPC ad lead your visitors to – your homepage or a dedicated landing page?
Components of a PPC landing Page
A Primary Headline: Headlines are important: They are the first thing that any visitor sees. Often times headlines are the first and last chance you have to make a good impression.
A landing page's fate rests on that short string of words perched on top of your page.
A Secondary Headline: A secondary headline isn't a must for all landing pages. However, it should be applied to further elaborate on headlines that are getting too long to look appealing.
Copy (What's your UVP?): Mentioned in the copy of your landing page is your unique value proposition. What is it that makes you better than your competitors?
Trust Indicators (Customer Testimonials): Trust indicators ensure visitors that a product is worth investing in because people have had positive experiences while using it.
A few common landing page trust indicators are Statistical Evidence, Featured Press Snippets, Customer Testimonials, and a Privacy Policy.
A Primary Call-To-Action Button: The CTA button is where the action on your landing page takes place. An affirmative click on the CTA button is what brings your business conversions.
The primary CTA button should be the most noticeable thing on your landing page. Design the button or form in such a manner that it grabs visitors' attention and entices them to click on it.
A Secondary CTA Button: If you have a product or service that requires more detailed information, such as a software solution, you should opt for a longer landing page. In these cases, you'll probably need to include more than just a single CTA button.
Your secondary CTA button should follow the same rules the primary CTA does, with different verbiage and slightly smaller text. Place your secondary CTA button at the end of a long landing page, for added ease in conversion.
An Image or Video: A picture is worth a thousand words, and your landing page should never be without one. Choose a relevant and eye-catching visual to draw in customers. A good alternative approach is to post a video on your landing page.
A Lead Capture Form: Your contact or lead capture form should ask your visitors to enter pertinent information (e.g. name and email address). However, it should not be so intrusive to pry for personal information that is irrelevant to your product or service.
Also, make sure that you place your contact form in such a position that it's one of the last things that your visitors see.
Remove Navigation Links: Navigation links are a distracting detour and provide options for visitors to leave your site. Navigation links are for your homepage, not your landing page.
If you were to click on the Instapage paid search ad above, you would be directed to this landing page:

Here's why this landing page works well for us:
Above the fold, the headline emphasizes the simplicity and ease of the software: "Create a landing page in just 3 minutes" and a contrasting CTA button
Following that are the feature descriptions alongside interactive imagery, showing the visitor how easy it is to use Instapage
Customer testimonials and embedded tweets prove the authenticity of the testimonials
Customer badges, integrations, followed by more feature descriptions and at the end of the page another CTA button
The landing page has all the right ingredients to direct users what we want them to do: "Get Started Now."
Connecting your PPC ad to your Homepage
Now let's examine how a PPC ad performs when the visitor is taken to a homepage instead of a landing page.
This is the first PPC ad you see when you type in the query, "drones for sale"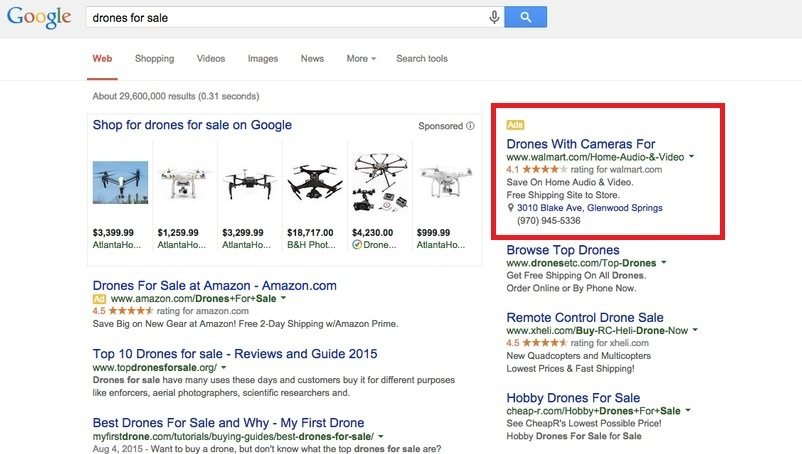 This is the page the visitor is directed to when he or she clicks on the ad:

Do you see a clear CTA button? What about a headline?
Confused?
This is the problem you face when you connect your ad with a homepage or product listing page with no clear "desired action" for the user to take.
Connecting your PPC ad to a Landing Page
Now let's look at a PPC ad that leads visitors to a dedicated landing page.
Type in a query for "website heatmaps" and these are the ads you see:

The ad for VWO is the first one that takes the visitor to a landing page.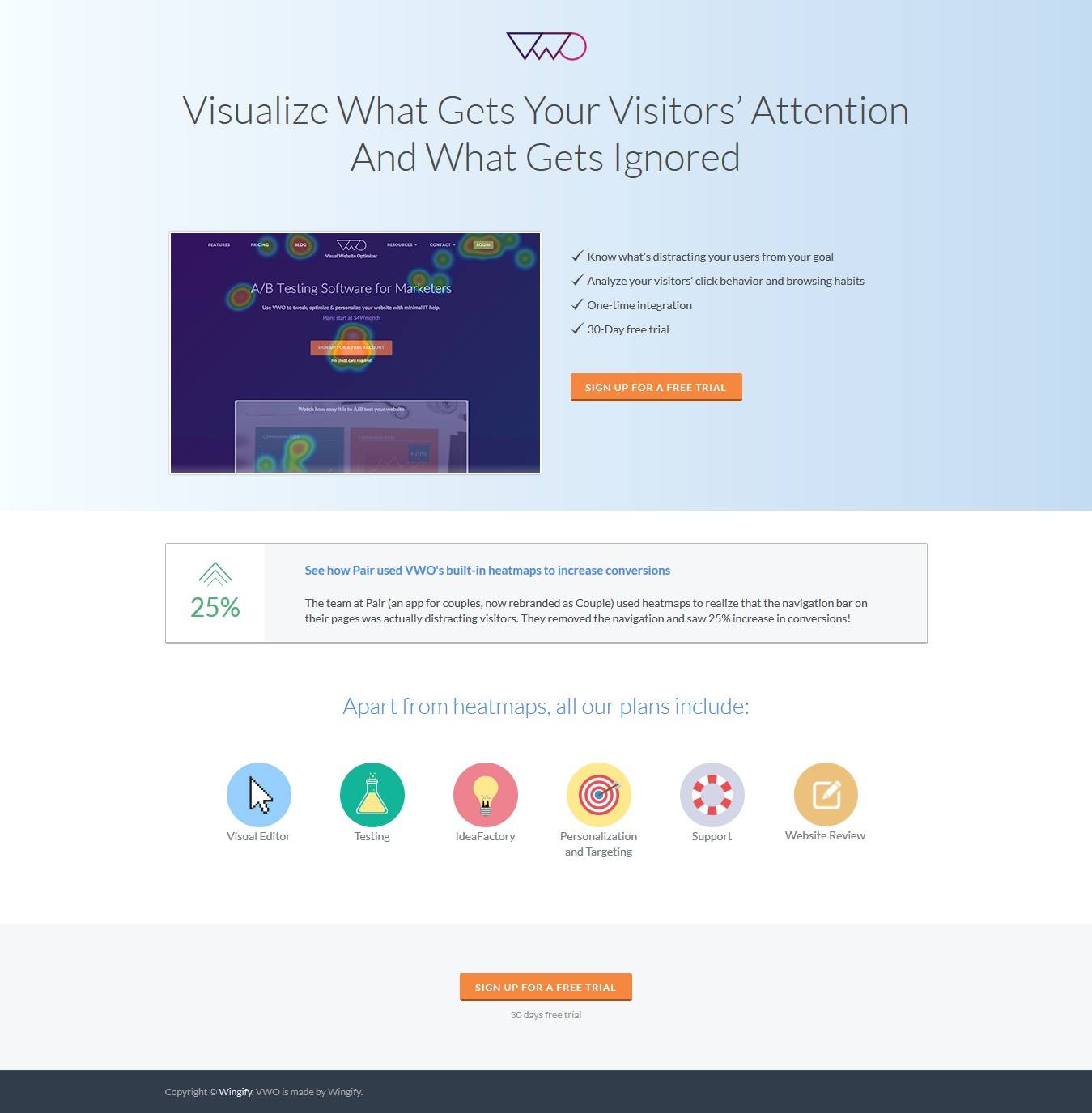 Here's why it works well for VWO:
The page is focused
It has a clear headline that explains the value of the service
The copy is presented in neat bullet points and a clear call-to-action button in addition to other helpful elements
The page doesn't distract the visitor from his or her goal. You come looking for heat maps and this is exactly what the landing page promises to deliver.
The image of the heat map is poetic and relevant
Now, let's see what visitors would have gone through if the PPC ad was connected with VWO's homepage instead of their landing page.

More information? Yes, but so many more distractions.
So what did we learn today?
PPC ads should always lead for the path of least resistance.
Include as many landing page components as possible: A clear headline, trust indicators, CTA button, visuals, etc.
Never lead your paid visitors to your homepage. This will only confuse them, probably cause them to leave your site and ultimately a waste of money for you.
As soon as your visitor clicks on your PPC ad he or she should be directed to a page where there is a clear conversion goal. Clicking on the CTA button seems like the most natural thing for them to do.
Ready to create your own PPC landing page? Create your first page here with Instapage. Still have questions about PPC landing pages? Let us know in the comments below.