More and more companies are guiding their prospects through the customer journey with an omnichannel marketing strategy. When the path to purchase can start or end at any time, in any location, on any device, it's becoming more necessary for businesses to provide a seamless user experience across them all.
So, how do you define omnichannel and create a good omnichannel marketing strategy? Let's find out.
Omnichannel Marketing Definition
Omnichannel refers to the concept of providing a seamless user experience across all channels relevant to the buyer's journey. The term emphasizes a shift in the way people progress through the marketing funnel.
What is omnichannel marketing?
In an omnichannel marketing strategy, the customers are put at the center to ensure a consistent, unified experience across multiple devices and marketing channels.
What used to be a one or two-stop shop is now a journey that spans days, times, locations, and channels. And those channels aren't strictly technological ones. They can be newspapers, trade magazines, or catalogs in the mail. They can be your storefront, word of mouth, or an outbound ad like a billboard.
When customers can interact with a brand anytime, anywhere, how are businesses preparing to accommodate them? (For more information on how to use landing pages at the top of your marketing funnel, check out our guide here.)
Example of omnichannel marketing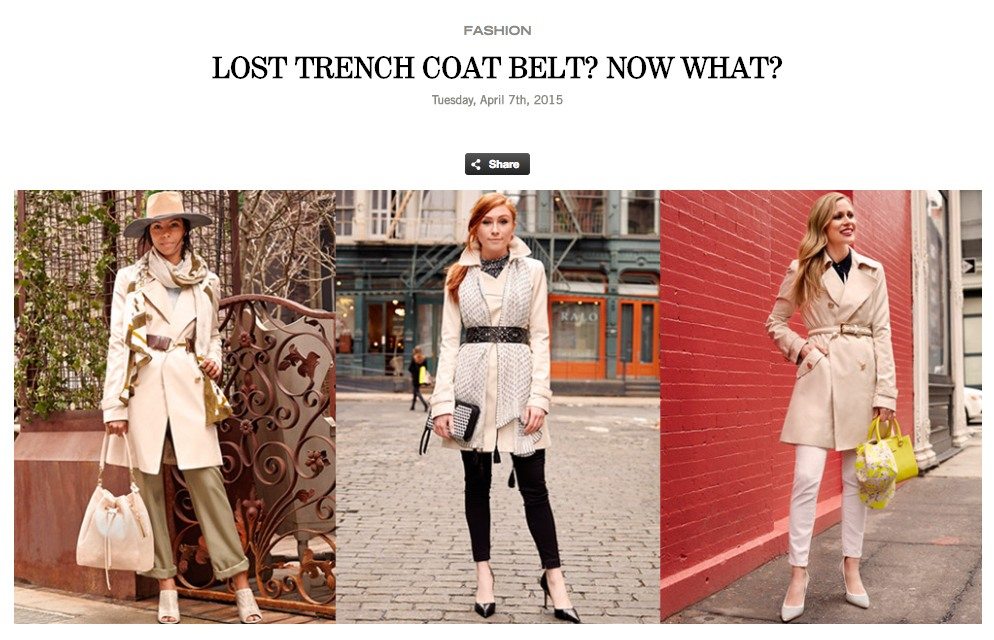 If the idea of completely overhauling your marketing strategy to create a seamless multichannel experience sounds overwhelming, then start small by building a single, omnichannel campaign that focuses on responding to a customer need, like the team at the Camuto Group did.
The trench coat above was a big hit with Camuto's customers, but there was one problem: The communications team heard from a retailer that buyers kept losing the belt.
In response, the marketing team launched an omnichannel campaign that spanned email, social, web, and in-store promotions. It featured digital content from three fashion bloggers, "create a trenchlook" sweepstakes, and stylish suggestions to customers.
The campaign exemplifies the value of an omnichannel marketing campaign: It puts the customer at the center of the experience. In this case, it takes a complaint about the product and then uses marketing's coordination with other departments to create a seamless, multichannel campaign that solves the problem.
Getting started with omnichannel marketing
Are you planning to create an omnichannel marketing strategy? Here are a few things you'll need to get started:
1. An emphasis on context
What kind of content are your customers consuming, and when? Are your ebooks resonating with them? Do your free tools better convert customers? At what point in the buyer's journey do they find them most valuable? Are they optimized for the device that they're being consumed on?
If you're a retailer with an omnichannel strategy, are you offering your prospects suggestions based on their browsing history? How about their location? Are you trying to upsell and cross-sell them other offers? Are you sending responsive abandoned cart emails that can be viewed on a myriad of devices?
These are just some examples of a few questions you'll need to answer about your ideal buyer. To get them, you'll need…
2. Deep knowledge of the customer
To provide a truly valuable omnichannel experience, you must know your customers intimately. You have to understand who they are and where they're coming from. You need to know their goals and challenges.
Invite customer feedback, use social listening tools, and leverage the power of lead capture landing pages to learn more about them. Most importantly, which channels do they use to access your content?
Use these as a benchmark, but remember that they may vary based on your business's audience and buyer personas.
3. Inter-departmental coordination and agility
Restructuring traditional roles can put the responsibility for the customer experience on more than one or two departments, allowing each team to understand how it fits into the omnichannel puzzle in relation to others. That, in turn, sets clear expectations that can streamline team communication.
When communication is swift and teams operate fluidly, the result can be what you saw with Camuto Group's trenchcoat example. Agile marketing that puts customers at the center makes for remarkable omnichannel experiences.
4. A fully integrated marketing technology stack
The marketing technology landscape is bigger and more confusing now than ever. It's also more necessary now than ever to identify groupings of tools that can work together to improve all facets of your marketing efforts.
When used together, those tools are called a "marketing technology stack." At the heart of every productive marketing technology stack is a customer relationship management (CRM) tool that allows you to record, in detail, each buyer's journey from prospect to customer.
And if the CRM is the heart, then the analytics tool is the brain. Without it, you can't make informed decisions about your overall strategy. Make sure you have both, then build the rest of your stack around them with tools that will allow you to reach your customers relevantly.
5. Responsively designed web pages
Nobody likes to pinch and zoom. With customers accessing your brand's content on all channels and devices, it needs to display well no matter the screen size. All your web pages should be designed responsively—especially your landing pages — on which visitors will need to input personal information in a form with their thumbs.
Is omnichannel marketing worth the hassle?
Now that you know the omnichannel marketing definition, the pros of an omnichannel strategy, and the effort it takes to do omnichannel right, you're probably asking yourself if it's worth it.
And the answer is yes.
The more channels you use, the more valuable they become.
Have you begun creating an omnichannel approach? Do you plan to? What challenges fa your organization on its path to seamless multichannel coordination?
Whatever challenges you face, make sure that each customer touchpoint educates prospects and moves them further along in your funnel. To
do that effectively, and create a unique and personalized landing page for every touchpoint.
Find out how Instapage helps you do this sign up for an Instapage 14-day free trial today.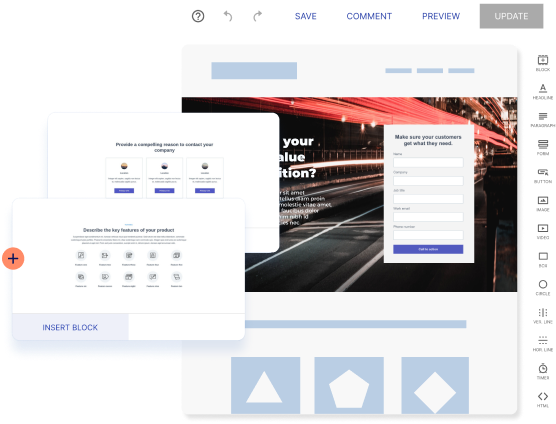 Try the world's most advanced landing page platform with a risk-free trial.