Persuasion is the most effective tool that matters when it comes to succeeding in the digital marketing world. Because, at the core of all the split testing and the PPC campaigns and the email marketing strategies lies the art of persuasion.
Do you know what gets your customers excited? What makes them tick?
If the answer is yes, well, then all your marketing campaigns will hit a home run whether you're currently creating a landing page or launching an email marketing strategy. Once you get in on how to get into your customer's mind you've potentially annihilated all your competitors who are unaware of this one basic technique.
Yes, old is gold which is why age-old persuasion techniques still work wonders for your marketing campaigns, especially your landing pages. To learn how to design your most persuasive landing page, check out this guide:
What you're going to be reading ahead are 4 extremely simple yet effective persuasion hooks that you can use on your landing pages to get increased conversions and feel general merriment.
Persuasion play #1: Tell Them a Secret
A little fact on human psychology: we automatically feel closer to someone who shares a secret with us. Attract your visitors to your landing page by promising to share with them a secret that's going to make their lives oh so better.
If you're promoting a weight loss product, promise to share with them the secret to a perfect figure in 20 days and see conversions roll in like crazy. If it's a freelance platform you offer, share with your visitors the secret to getting the top quality freelancers at the most reasonable rates and see just how many people sign up for your service.
Find out what your target visitors' concerns are and then play at them to get what you want.
Because us homo sapiens are never satisfied with the status quo, we always want more of what we don't have and better of what we do have. Design your landing page in such a way that it offers your visitors something that they want in the most efficient way possible.
Sounds a little sleazy? If your service really can deliver all that you promise you both come out winners.
Look how Quick Sprout does this on its page.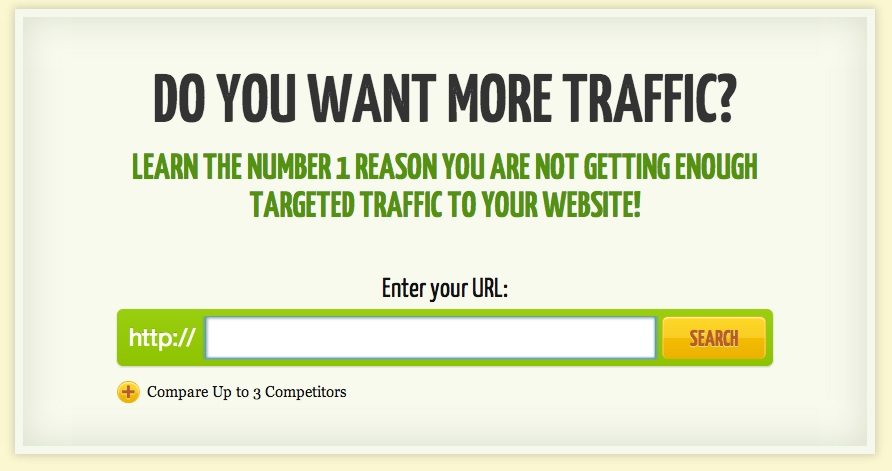 They invite the visitor in by promising to share with him the number 1 reason he's not getting enough targeted traffic, and it works.
Persuasion play #2: Show Intensity
Because you can't really put up intense pictures of yourself like Ramit Sethi on everything that you're promoting, most marketers instead can resort to using intense language on their landing page.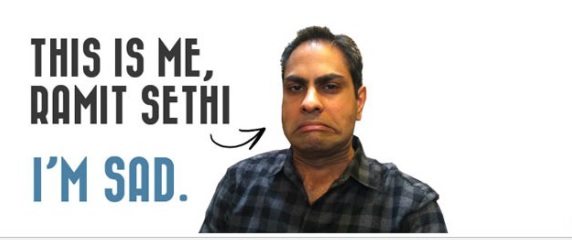 When you make use of assertive language on your page what you do is establish dominance and authority over your visitors – when this happens your visitors automatically trust what you're saying. Using intense language calls for making use of superlatives such as "highest" or "most efficient" and power words such as "powerful", "inspiring" etc.
You can also use intensity on your page by making use of short words, words that have 5 characters. The Everest page uses short words such as "Live" and "Goals" that keeps the visitor focused on their message.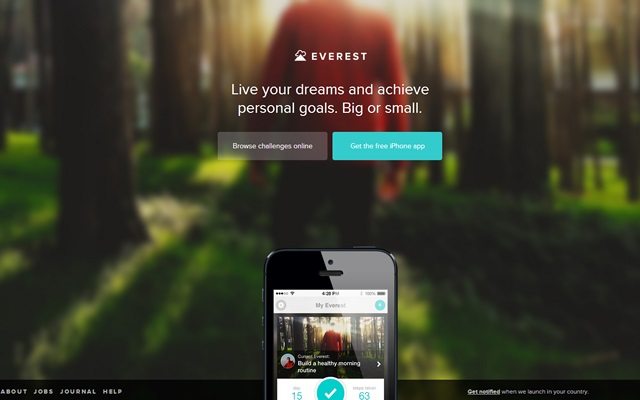 Light swearing works too, as strong language helps get people's attention according to Peep Laja. However, you need to know your target audience and what's okay for them. Because if you get too liberal with the cussing you'll basically shatter your credibility.
If you aren't into using the F word on your landing page, just use intense language to establish your authority over your visitors.
See how Turnplay uses intense language on their landing page.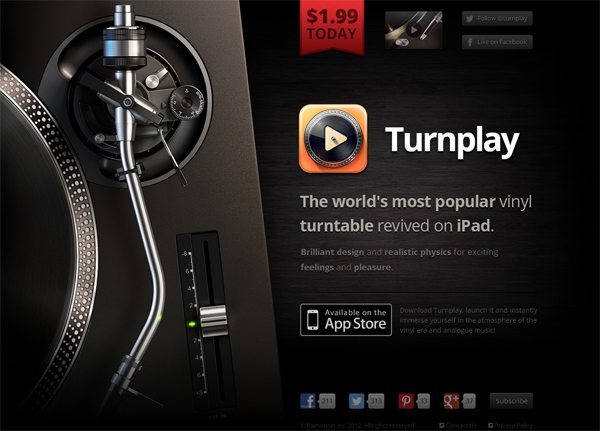 Persuasion play #3: Be Simple
When it comes to persuasion, simplicity always dominates complexity. The simpler your landing page is the more it attracts your visitors and the more they are compelled to click your CTA button. When you eliminate choices and make your conversion goal simple and clear you attract more visitors – it's really as simple as this.
A simple clean landing page creates no mess and no fuss in your visitors' minds unlike a page with too many choices which paralyzes them from taking any action at all. When your visitors are focused on one thing it makes getting conversions that much simpler.
Contently has a very simple yet effective landing page.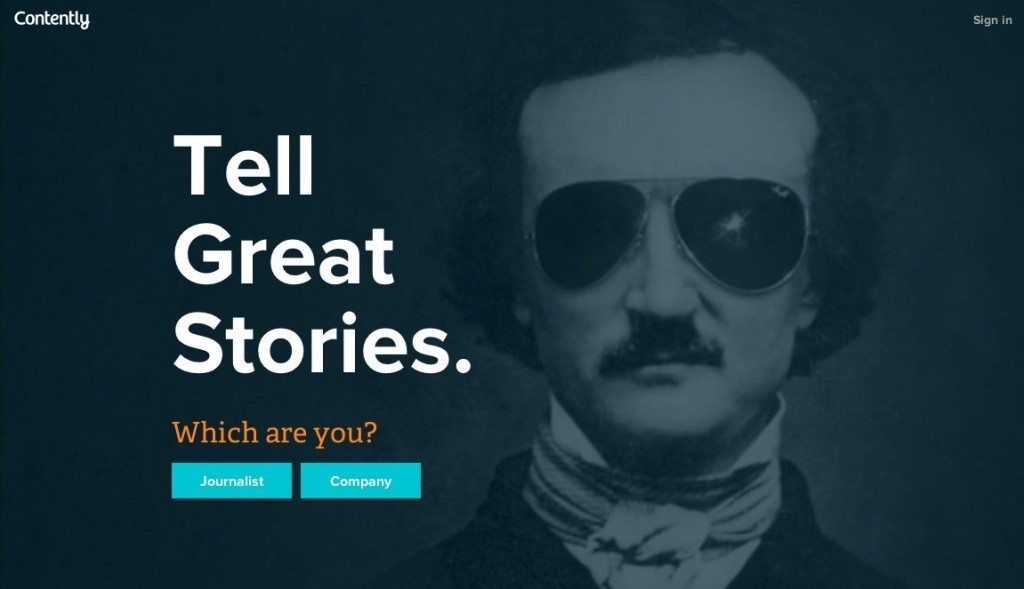 Persuasion play #4: Loss Aversion
We are always scared to lose something – be it our blanky when we're little or our money when we get older. This fear of losing something overpowers us so much that we regard it higher to actually gaining something. When you tell your visitors they'll be losing something on your landing page the loss aversion kicks in and the conversions come in.
And if you really want to pack a punch on your landing page combine the fear of your visitors losing something to the joy of them gaining something and then you have in front of you a page who's CTA button will be clicked on more times than you can count on your fingers.
A nice persuasion technique to use on your CTA button is to say "We'll take care of shipping" instead of "free shipping" because then you attach some value to your free offer as well.
Harness the power of persuasion on your landing page using these 4 simple techniques and convert them into true conversion powerhouses.