Show Me The 10 Best Reasons to Create with Instapage
Notice anything different around here?
If you've picked up on our new logo and color palette or maybe all of the new content we're getting out weekly, you're right on. Here at Instapage, we've been busy adding team members, releasing huge updates, and moving from stealth mode into beast mode.
One of our biggest projects, though, has been redesigning our logo and rebranding the site. Today, we wanted to go behind the scenes and talk with the guy in charge of making this shift happen, our multimedia superhero – Chris Raymond. I interviewed Chris about his process and how he came to certain conclusions, and we're excited to share his insights with you.
Enjoy!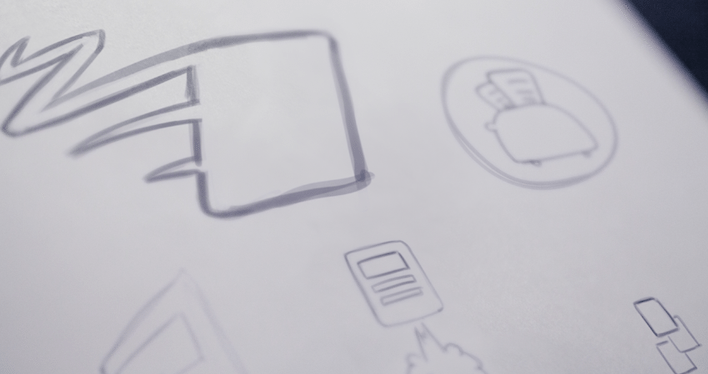 Dusti: When Tyson first asked you to create the logo, what were your first thoughts on how to approach it?
Chris: Honestly, interactive and motion design have been more of my focus for the past 6 years, and since I've been working in various fields of digital production, logo design usually got farmed to more traditional print designers within the various agencies I've been working at. Regardless, It was a nice refresher to go through all of the branding processes again.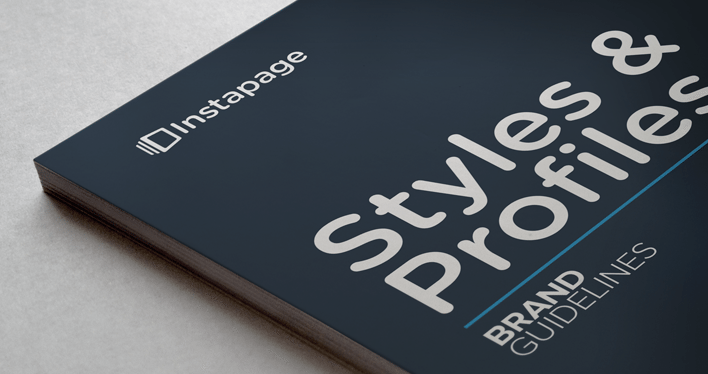 D: What did you need to convey with the logo?
C: Mostly, we needed to modernize the brand overall. The color scheme didn't match the trends, and the typography needed to be refined. And not to say our previous brand looked shoddy – just outdated.
Instapage already has the best product on the market, so the biggest thing we needed to do was stand out against the competition and give the brand a better reflection of its product.
Our team had a pretty clear image of where we needed to go but I felt a lot of the ideas and color palettes were a tad too conservative. After researching a lot of these other Silicon Valley tech sites I was able to appropriately say, "Here's a bunch of companies doing it right and here are some straggling behind." So what we were pushing for was to lead this landing page march rather than trying to emulate it.
We didn't just research current trends – but also wanted to explore the more human aspect of it. How do people feel about certain colors? We spent time with new color software, compiled hundreds of sites for reference, took the best ones, analyzed their branding choices and went on to generate one that was unique for us.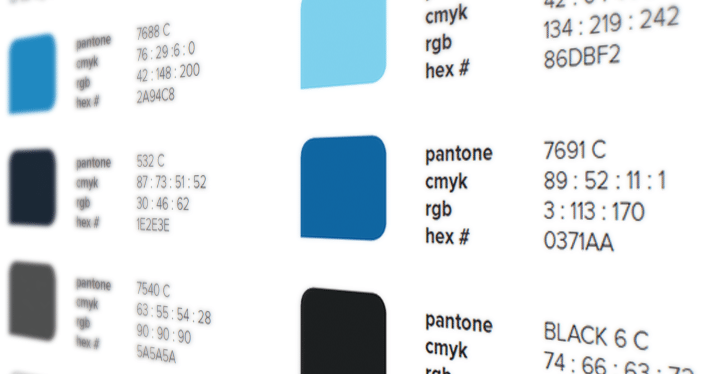 D: Coming from a branding background and being assigned to design a logo (not something in your normal wheelhouse) is no easy task. What was the hardest part of creating this one?
C: The hardest part was trying to balance not making it too literal or too abstract. We didn't want it to be just a PAGE. Initially, our first sketches looked like a document. And we were sort of boxed-in with the name Instapage. If you go around and ask people, "What's the first thing you think of when you think 'insta?' Or what's the first thing that comes to mind when you think 'page?'" you get some pretty funny answers. From the use-case scenarios we were asking people, about 60% of people answered Instagram, so that wasn't helpful – and the other 40% said coffee. Instant coffee…
At this point, we went down the quirky route and tried coming up with some more playful logos, like this toaster. And I think the team had great feedback – we're in B2B not B2C, so the quirky stuff doesn't really work for us.
The struggle was coming up with something modern, not too playful, not too serious, and didn't just look like a generic page.
D: What sealed the deal for this logo?
C: It was a collective decision. After looking at each designer's contribution I found that there was a way to unify the strongest elements of each of our unique submissions into one particular logo, a lovechild of sorts. Ultimately, I think the best creative work manifests itself through collaboration.