It's that day of the year again, the day that gives us permission to make others feel like fools, whether that's through practical jokes, telephone pranks or the old faking your own death play (FYI, never funny!).
Even if you do something especially irrational on the first of April, chances are you will be forgiven. But, every day isn't the first day of April and your customers are never as forgiving as your family and friends. So, if you are being foolish on your landing pages, chances are they're going to call you on it, and move onto someone else.
Just knowing what landing pages are doesn't make you an expert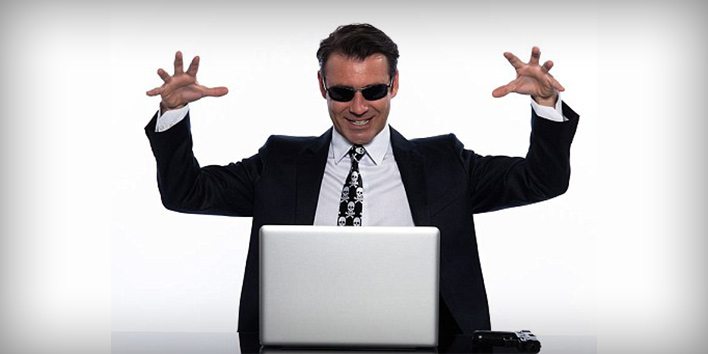 Anybody who chooses to spend even a mere hour on the internet knows what landing pages are and thus automatically assumes that they're an expert on them.
Just knowing what landing pages do doesn't mean you're going to build great pages, you need to understand your audience and then match your landing pages to your audiences specifically; that makes a great landing page.
When you combine the power of landing page optimization and the knowledge of your target audience you produce landing pages that literally make your customers run to click on your CTA.
Unfortunately, not all of the marketers out there do that, majority of the landing pages found on the landosphere are in a state of complete abandonment because they fail to achieve the perfect blend of LPO and target customer research.
And because I'm feeling especially generous today and after all I did promise you an April Fool's Day celebration, I'm going to tell you exactly what counts as being foolish when it comes to your landing pages, better yet I'll show you with examples how to get it right.
A headline with a missing USP
The headline is the first thing that your visitors see; it's the only chance you get to make a good impression on them.
If you blow it, you blow your chances of a sale because in the world of landing pages and conversions, first impressions are the last impressions.
Would this landing page impress you?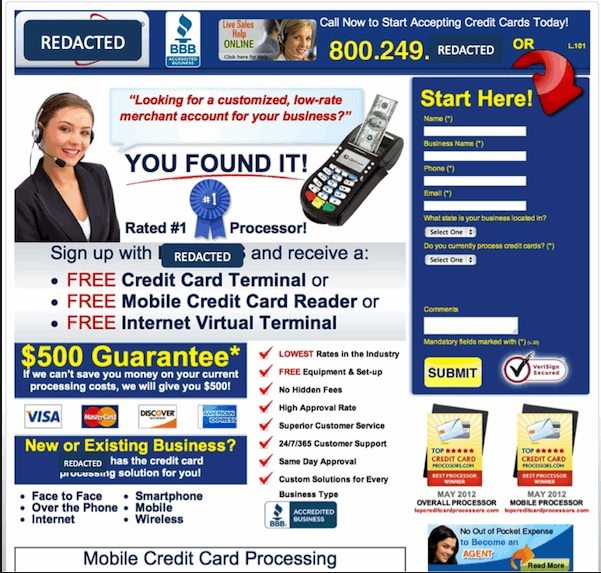 I can't even figure out where the headline is, is it the quote in the speech bubble or the exclamation "you found it"? While there undoubtedly are many things wrong with this landing page, not having a clear headline is definitely one of them.
The best thing to do with your headline is to tell your visitors upfront why your product or service is unique, what edge does it have over your competitors. This means you need to work your Unique Selling Point into your headline, so your visitors know from the very beginning that clicking on your CTA is the right way to go.
See how Fluid Surveys does it.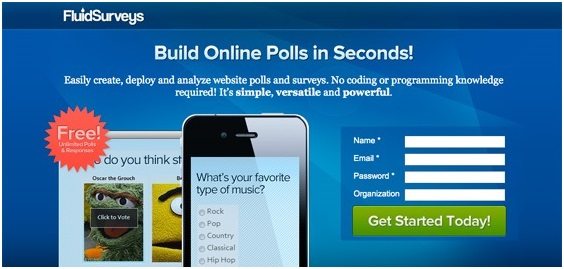 While you do need to add your USP in your headline, you can still be creative with it – research what your target audience wants, if it's facts and figures they desire bowl them over with a statistical headline – if it's something fun and interesting mix in some humor.
Having verbal diarrhea when it comes to your copy
The copy that you put on your landing page needs to be as brief as possible, should be right on the money, no beating around the bush. Your Landing Page copy should be able to answer the what, how and why of your product for your customers.
Your copy shouldn't drone out for paragraphs and paragraphs, neither should it leave your visitors wanting for more; you need to make it just right.
Boasting about yourself on your landing page copy is the absolute worst thing that you can do. Your visitors don't want to hear how great you are, they want to know What's In It For Them. Your copy should say you and your not us and we.
Look at the landing page below, don't you feel tempted to click on the CTA?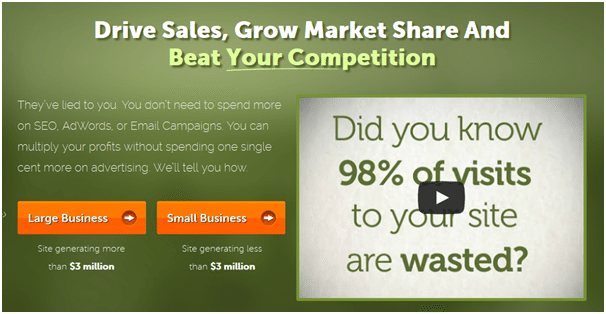 Hiding your CTA somewhere on the landing page
Never and I mean never make your visitors go looking for your CTA button, it should always be right there on your landing page, staring them right in the eye. Your CTA button is the element that converts your visitors into your clients, I know your whole landing page does that, but the CTA is the last hurdle in getting conversions.
This is why your Call to Action button should be big and prominent. Use lots of whitespace around your CTA to really make it pop.
Just look at Path's landing page.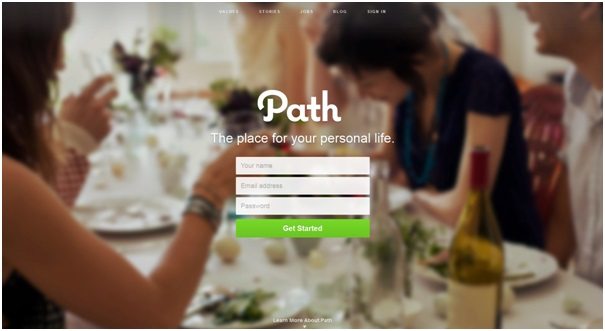 Doesn't it just make your heart flutter?
Adding an irrelevant image that makes your visitors scratch their heads
A picture is worth a thousand words and when it's used correctly on your landing page it's worth a lot more conversions. It doesn't matter if you put one or multiple images on your landing pages or even go forth with a video; you need to make sure of just one thing, which is that your images and videos are consistent with your message. Consistency is the super glue that keeps everything together on your landing page, so never let go of that.
If it's an app you're selling, make sure the image that you put on your page shows it being used. Whatever the product or service, the image needs to be relevant.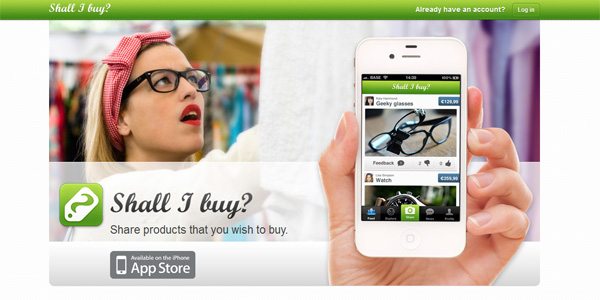 The image is not only relevant, it's interesting.
All the things mentioned above may sound really simple to do and truth be told, they really are – and still, you would be surprised to learn how many marketers are making these errors on their landing pages.
When it comes to your customers – you can't fool them twice or even once for that matter – and if you do manage to do so somehow, all the burden falls on your conversions. Which is not what anyone really wants… is it?