Almost all of your landing page is made up of copy, in a variety of page elements:
Headline
CTA button
Lead capture form
Testimonials
Brand endorsements
Benefits
Features
The one page element often neglected in the race to get all the copy perfect is… Images.
A lot of marketers tend to think of their landing page images as an afterthought. They don't spend as much time contemplating about the different types of images they can feature as they do crafting the perfect headline or performing specific A/B tests.
How do we know this? By looking at landing page images like this: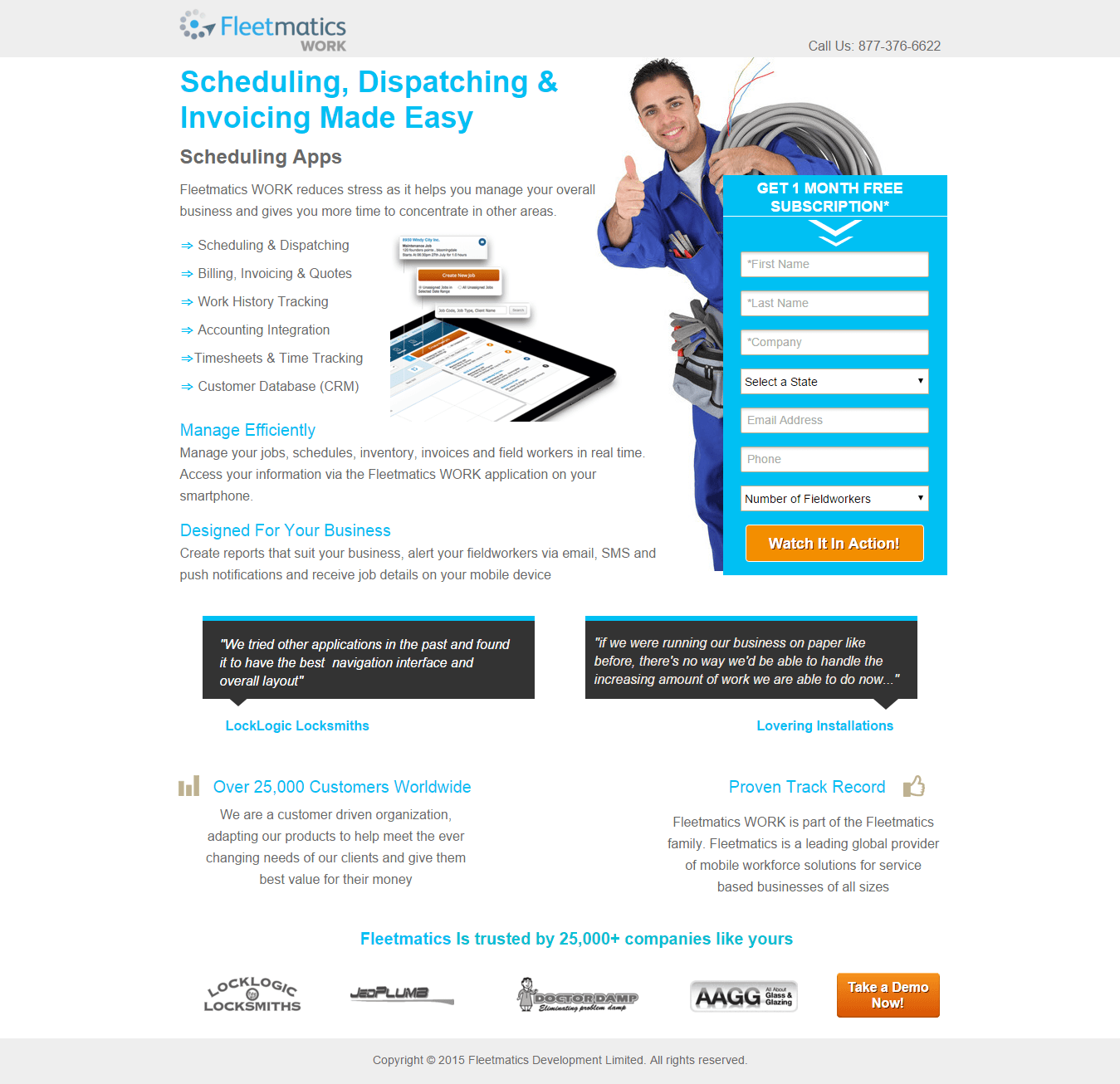 Who's this guy peeking out from behind the lead capture form? For a minute I thought he was there to do electrical work based on the equipment he was carrying.
What does this guy have anything to do with a service that schedules and dispatches invoices? We're still trying to figure that out, too.
Don't underestimate the power of images
We've all heard it before… a picture is worth a thousand words.
Why? Images have a powerful effect on our mental faculties. In fact, a recent MIT study found out that our brains process images that our eyes see in as little as 13 milliseconds. In other words, the human brain processes images 60,000 times faster than it does text on a page. According to the study, "while the images are seen for only 13 milliseconds… part of the brain continues to process those images for longer than that."
(To learn how to select the best stock photos for your campaigns, download the guide below.)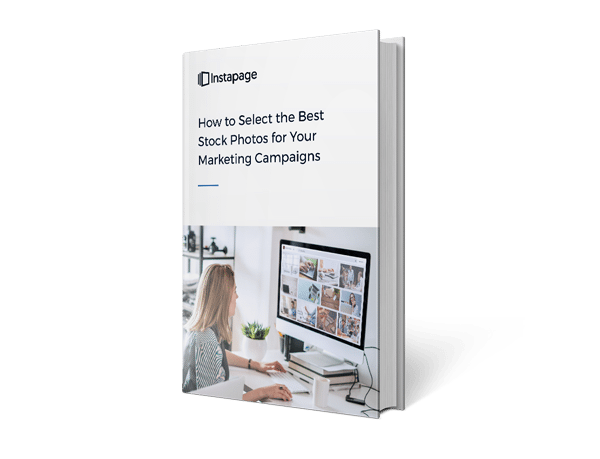 Images are not just eye-candy, they help us make decisions. Today's post is going to help you figure out what type of landing page images work best at persuading customers to click your call-to-action button.
First let's see what you can accomplish with your landing page images.
Different ways you can use images
You can use images to accomplish the following on your landing page:
Take customers on guided product tours
Instead of listing product features on your landing page, brands are showing visitors how their product or service works. Not only is this more visually appealing, but it also showcases your product in a more holistic way, increasing the probability of conversions.
This is what DayPack does with their landing page: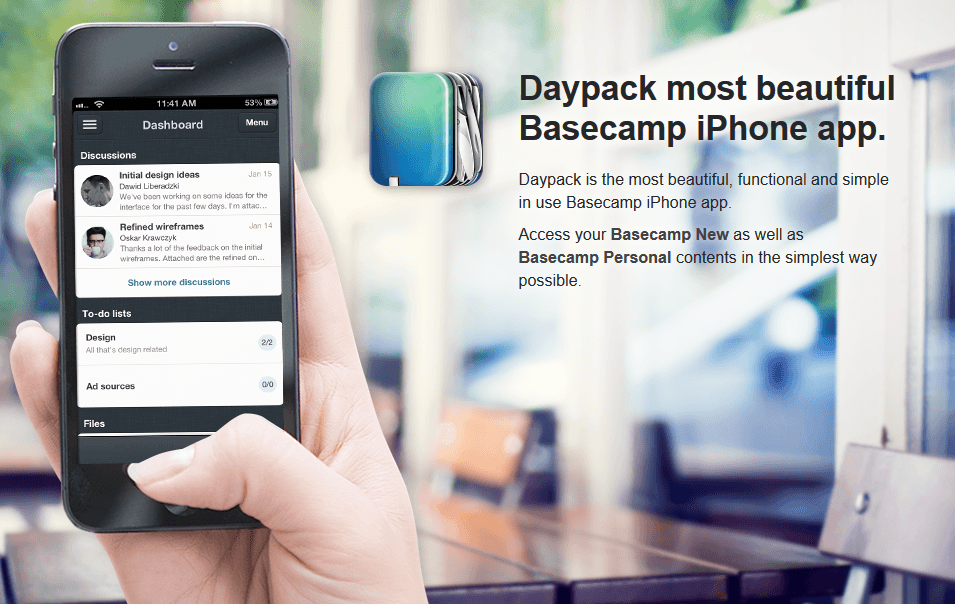 Introduce customers to your team
Adding custom photography images of your team members helps your visitors identify with you because through these pictures, they get to peek into the company they're about to do business with.
This is what Noah Kagan does with his page: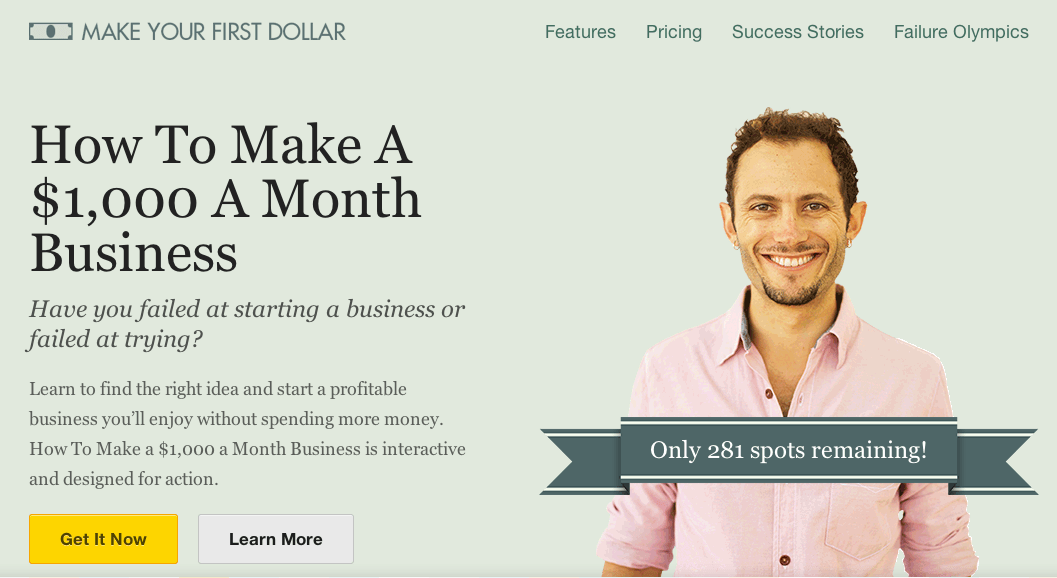 Make your page elements come to life with graphics
Want your visitors to snap out of their page coma and take action on your CTA button? Surprise them with an animated page element and get them interested in what you have to say.
This is what Visual Website Optimizer does with its interactive animated landing page about A/B testing: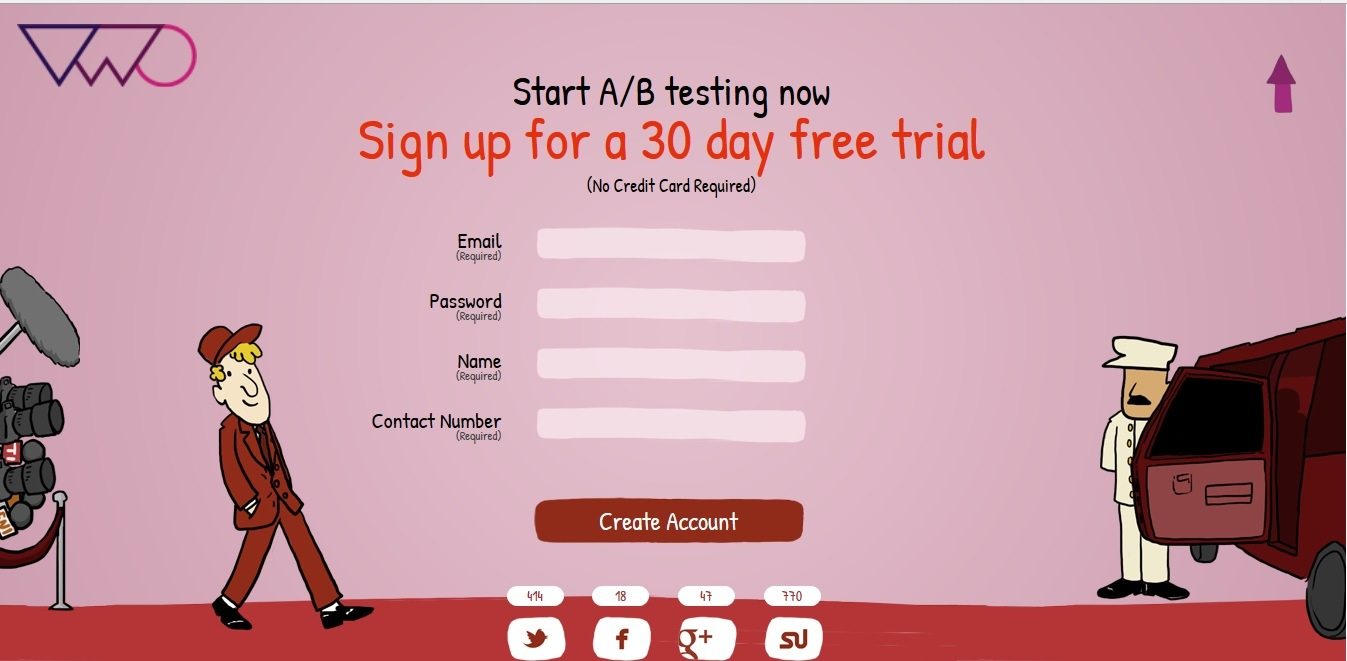 Tell a story
When you tell a story on your landing page, you pull your visitors into a peaceful state of mind. It's a place where just you, your product, and your visitor exist. It's also the place that you can convince them to click on the CTA button. This is exactly what the VWO page does when it narrates the story of Bob the fisherman and his online store struggles.
Use as directional cues
Want your customers to really notice your CTA button? Use a directional cue like Outbrain does with the arrow pointing exactly what they want you to do: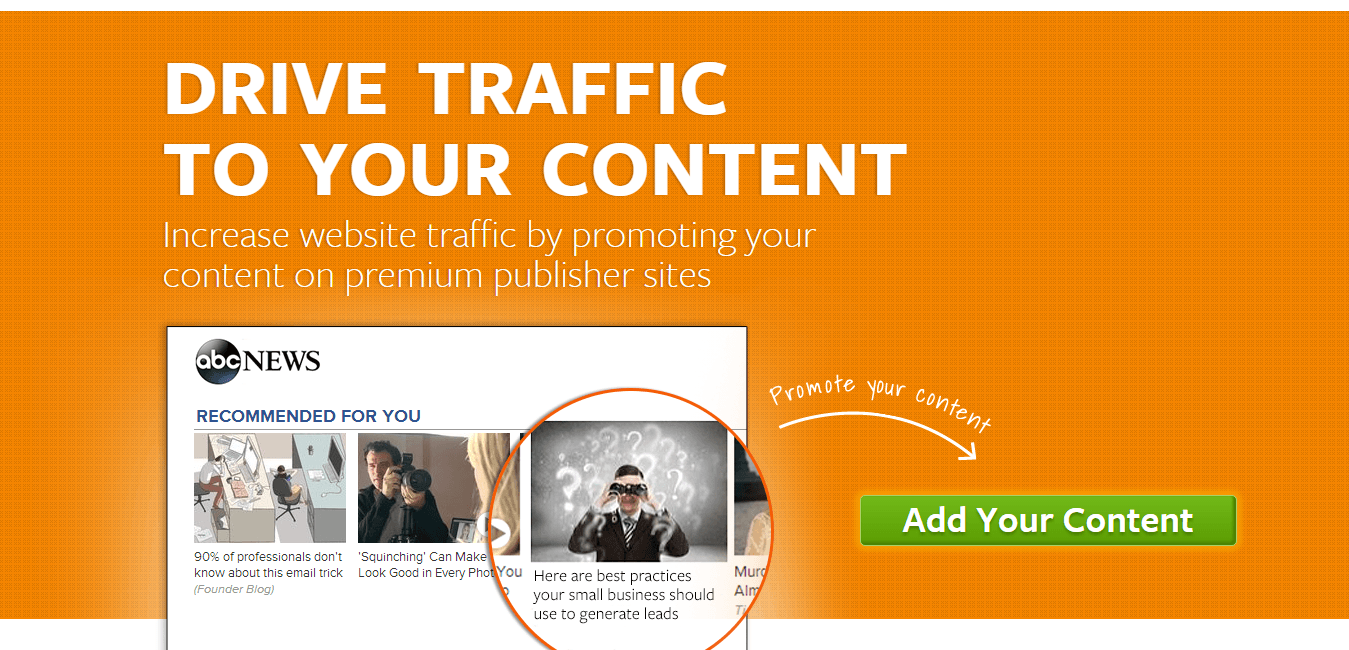 Although technically a homepage, Chemistry.com also does with this woman's line of sight: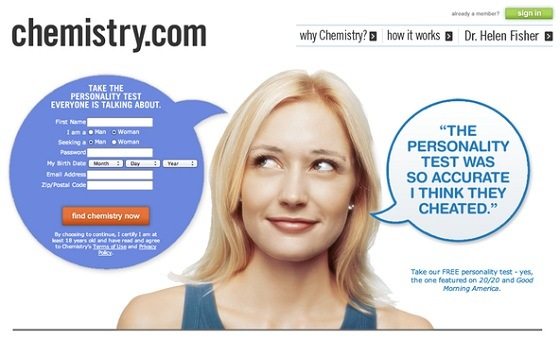 Clearly your landing page images serve a much higher purpose than simply looking pretty in the background. The question of whether photography or graphics work better on your page is still left to answer.
Using graphics vs. photography on your landing pages
Animations or graphics add color and a bit of whimsy on your landing page, whereas photography adds human appeal and credibility. To answer the question of graphics versus photography let's take into consideration major landing page types and see which image works better on each type of page.
SaaS landing pages
Graphics work best for Saas landing pages because you are eager to show your customers just how effectively you software works.
This is why we use graphics blended in with gifs on one of our own landing pages: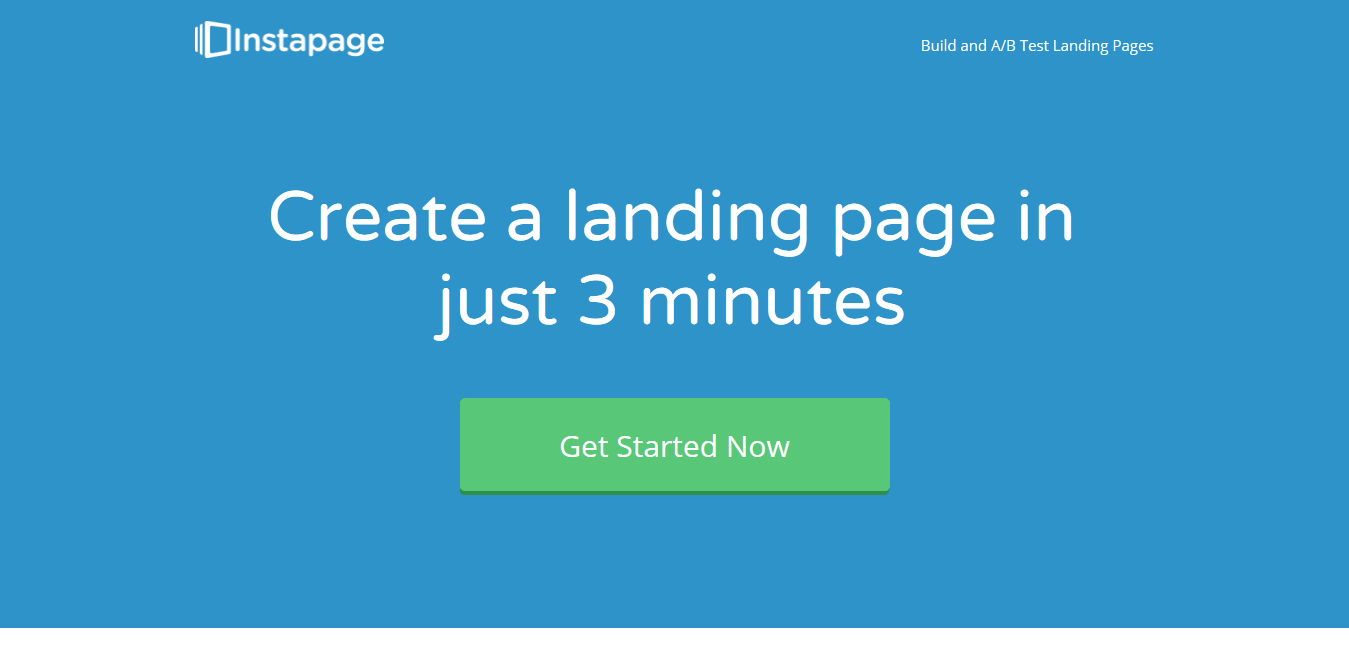 However, not all Saas companies take this route. AWeber uses photography on their landing page:

In terms of images, what's the difference between the AWeber and Instapage landing pages?
With the help of graphics, we are able to give our visitors a clearer view of how the landing page builder works. AWeber, on the other hand, only uses a small screenshot of their app on a distant shot of a laptop hidden behind their CTA.
Asana uses graphics to explain features of their software too: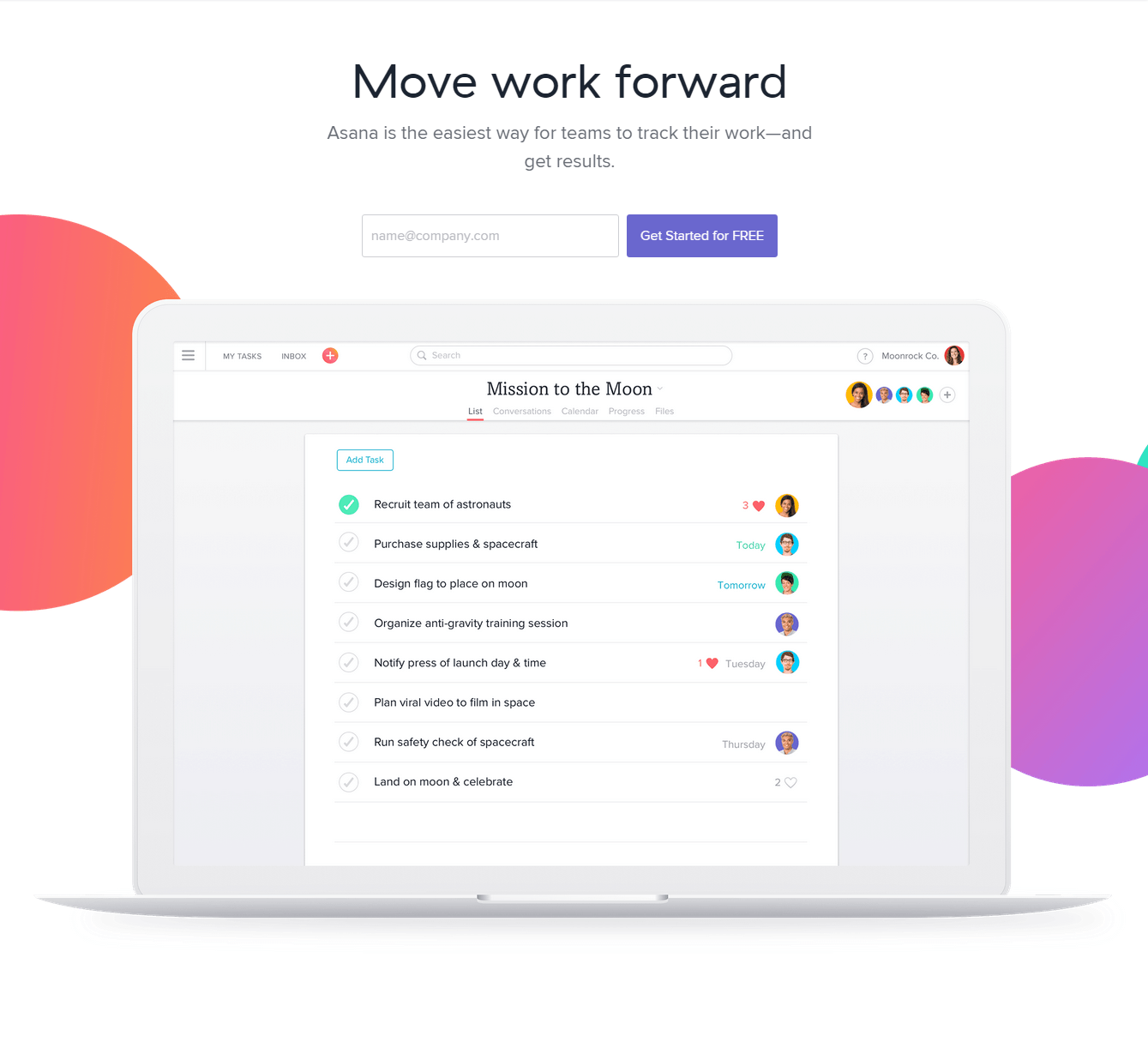 Are you promoting a customer service app, or an app that does social media marketing? You can use a combination of both graphics and photography to explain the inner workings of your app and strike the human cord with your customers.
Boost Social does this with their page:

Pro Tip: If you're promoting your SaaS company and want people to sign-up for a free trial, showing them graphics of your product being used is better than showcasing photography. This is because graphics help customers visualize themselves using your software. If you're promoting a SaaS business that has a human touch to it like a customer service software, blending in both animation and photography work in your favor.
Webinar landing pages
Webinar landing pages are a great place for you to showcase photography because the page requires some human appeal. Place a headshot of your webinar host and guests so that your customers know who they're going to be watching before they register for the webinar.
This is what Kissmetrics does with their page: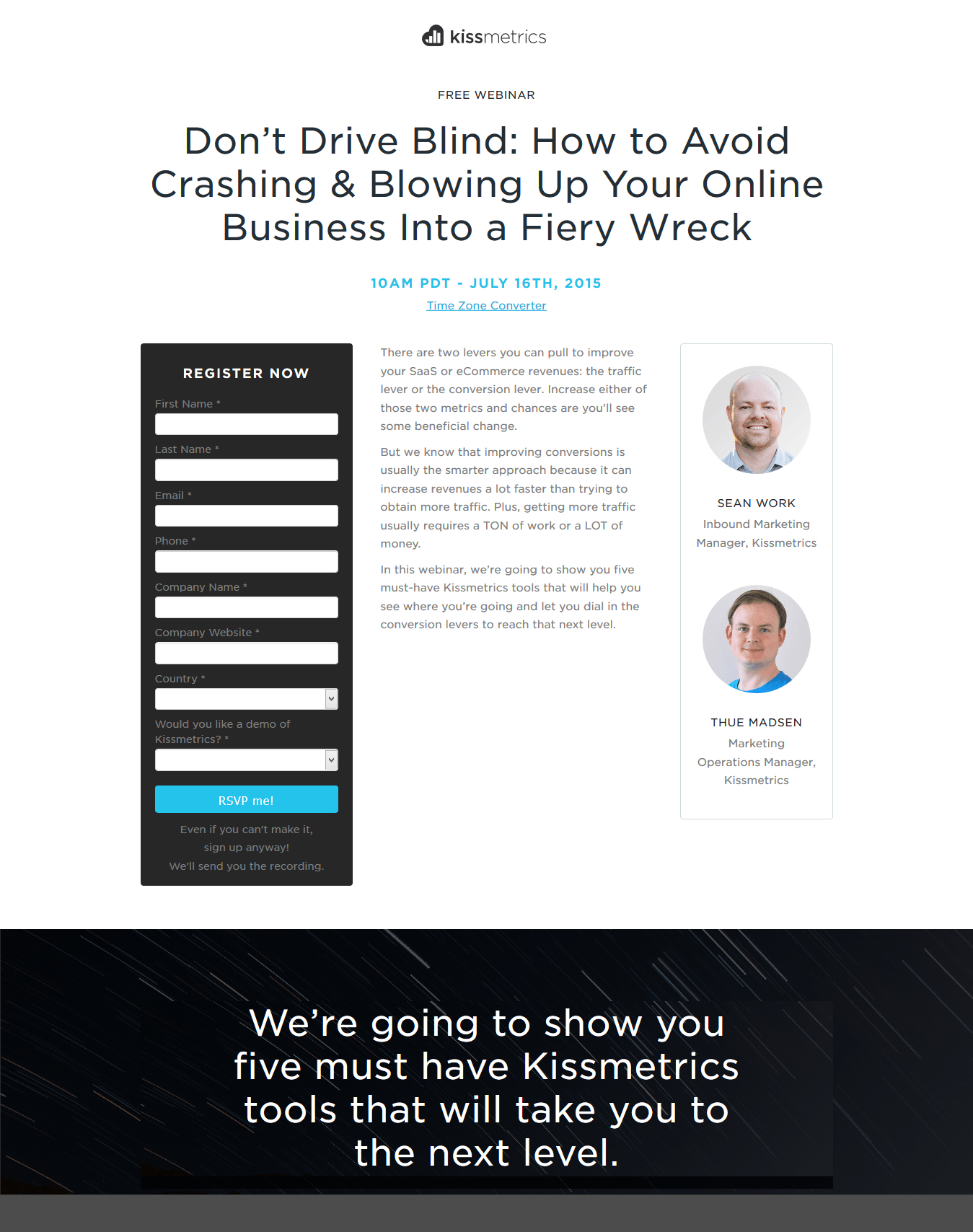 On our webinar landing page, we use a background image along with our CEO's headshot:
Pro Tip: Whether or not you choose to use a secondary graphic on your webinar landing page, always remember to use a photograph of the host and guest speakers so your customers know who they're going to be listening to and their credentials.
App landing pages
Just like SaaS landing pages, app landing pages should showcase your product so your customer knows what he or she is downloading when they click the CTA button. Another suggested practice is to show how the app appears on a mobile device.
This is what Faces does with their landing page: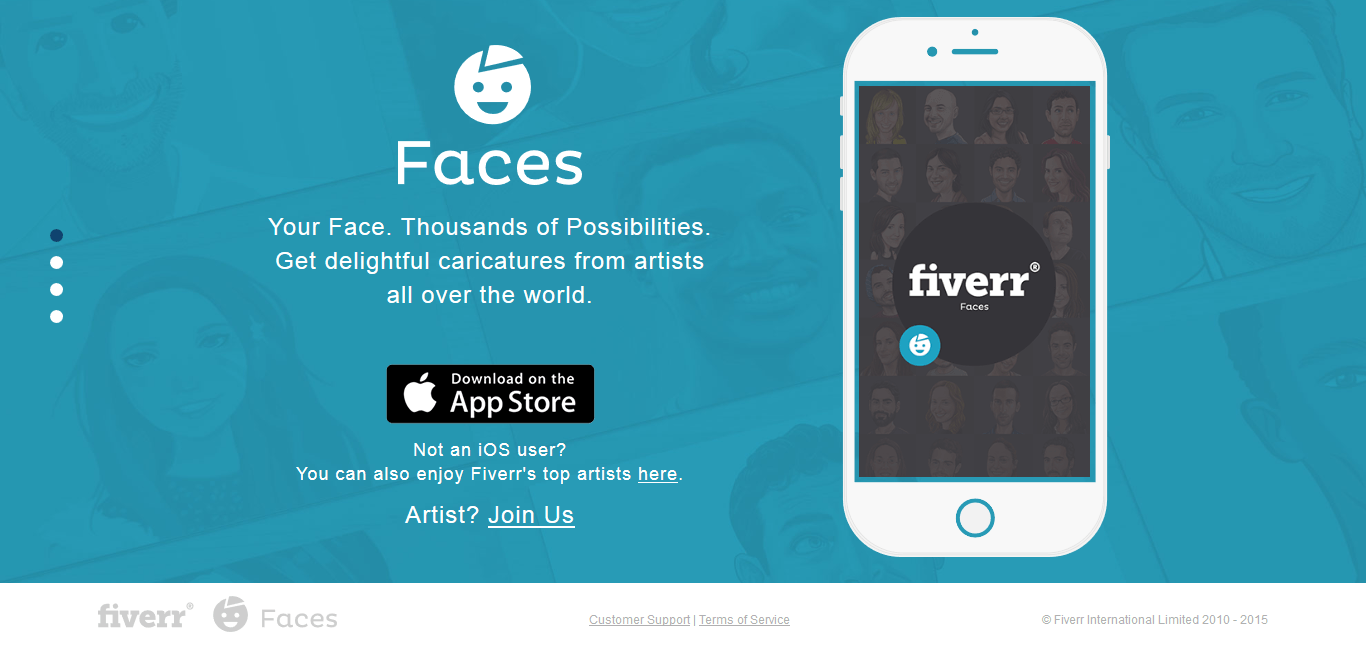 Black & White Film Emulator app takes an entirely different approach with photography on their page: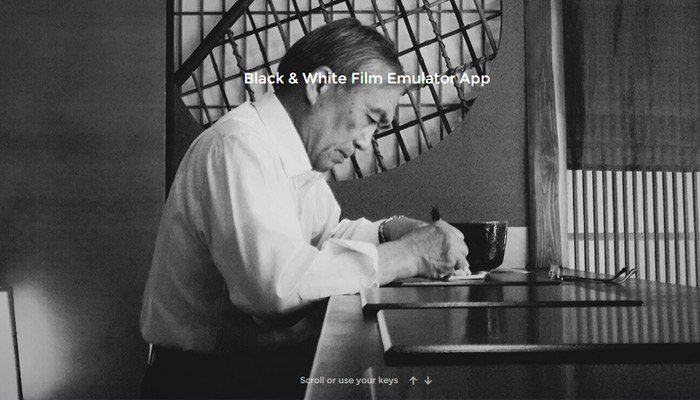 Qapital's landing page uses a nice blend of photography and graphics: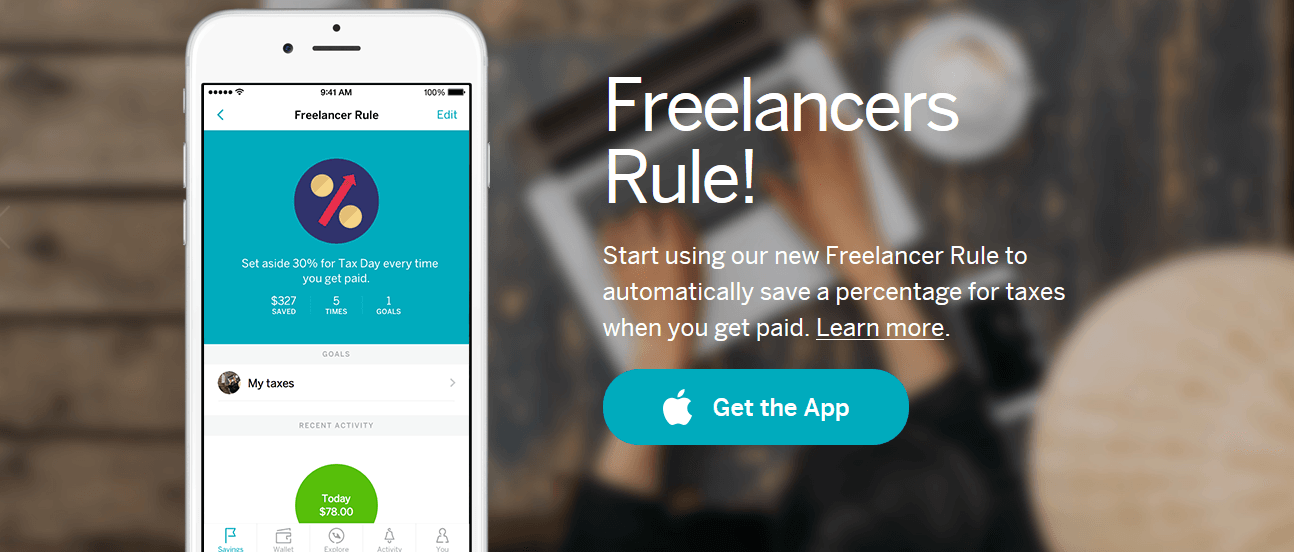 Pro Tip: Stick to graphics when it comes to your app landing page. Show customers your app's interface to entice them to download. Where it's relevant, you can blend in some photography as well.
Ebook landing page
When it comes to images, think of your ebook landing pages as opposites of your webinar landing pages. Webinar landing pages must have a headshot of the speaker. Ebook landing pages should have a graphic of your front cover to show the user what they receive when they convert on your page.
This is what Sujan Patel does with his "100 Days of Growth" ebook page:
Feel free to include a photograph of the writer, however this should be secondary to the graphic of the ebook.
Pro Tip: An image of the ebook's front cover is highly suggested for these types of pages. All other images (photography or graphics) are secondary.
Every landing page is different. When deciding to include graphics or photography on your landing page, go with the offer you're promoting and only feature images that are relevant to your offer and your overall company branding.
Still have questions about what images or graphics to include on your landing pages? Please ask us in the comments below.
PS: Did you hear about the new Instapage image masking feature? It makes adding and scaling your custom images to our templates incredibly simple. Try out the feature now by creating your first landing page.