Show Me The 10 Best Reasons to Create with Instapage
With over 300,000 customers, GetResponse is an obvious partner for Instapage and using our new integration with them can greatly enhance your landing page forms. These guys have been simplifying email marketing since 1998.
With this addition, all 36,000 of our users (that's you!) now have 5 email marketing integration choices to choose from. If you're already familiar with the value of using landing pages as a key part of your email strategies then skip ahead to the setup video below.
Landing pages not only help you better capture and segment the leads you need to grow your business, they should also be used as a targeted and relevant place to send clicks from your email campaigns. We like to call this process the email marketing automation cycle.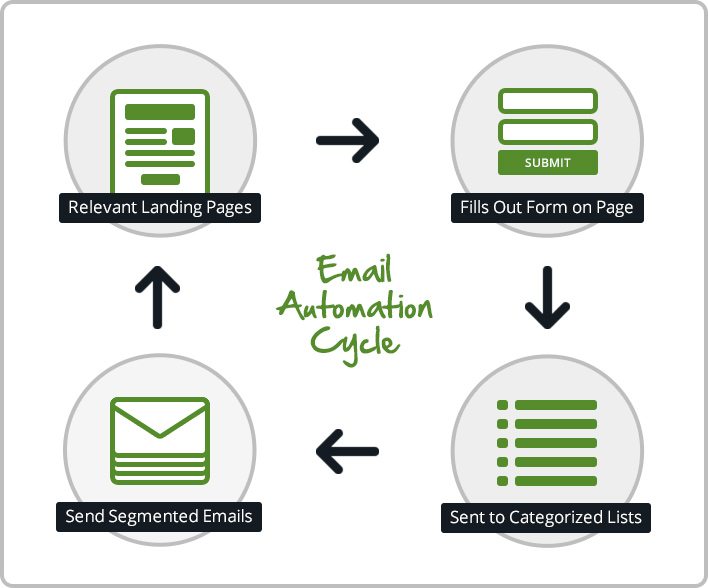 Every business typically has a few different value propositions and / or target audiences. You should already be targeting your advertising campaigns to these different demographics and sending them to a unique landing page, however you can then take it one step further by adding the leads to separate lists within GetResponse or your tool of choice.
When you're ready to send emails to these targeted leads, take the final step and send each group to a slightly different landing page experience. You don't have to build a completely different landing page- small changes to ad copy, images, and even color can make a big difference in getting them to take your desired call to action.
Learn how to connect your forms to GetResponse
This integration will work for customers on any plan and will be constantly improved upon. Like always we're working hard to make marketing fun again and a big part of that is making things easy to use. We think this is a step in the right direction. Please let us have it in the comments below.
It's important to remember that your support and hard earned money goes towards making your life easier while allowing us to fulfill our dreams. To infinity and beyond!!!
Sincerely,
Tyson Quick
Instapage CEO