Instapage is on an integration roll. Just a week ago we announced our integration with Campaign Monitor and now we're here again with another exciting update: The Instapage- Autopilot integration.
Why is the Autopilot Integration Important?
Autopilot is an easy-to-use marketing automation tool that works for email, SMS and direct mail. Autopilot allows you to automate your customer journey, visually.
If you like creating personalized landing pages with Instapage, you're going to love our integration with Autopilot. The tool allows you to create personalized journeys for all of your contacts by sending emails, texts, or postcards – to the right people, at the right time.
With this integration, your leads will go from your Instapage landing page to your Autopilot dashboard. From there, you'll be able to create customer journeys for your leads based on their level of engagement.
Now that's what we call marketing automation at its best.
With Instapage and Autopilot by your side, your new and improved lead funnel will be seamlessly customized and targeted for each of your customer flows.
Excited to use the integration?
Here's how you set it up:
Setting up the Autopilot Integration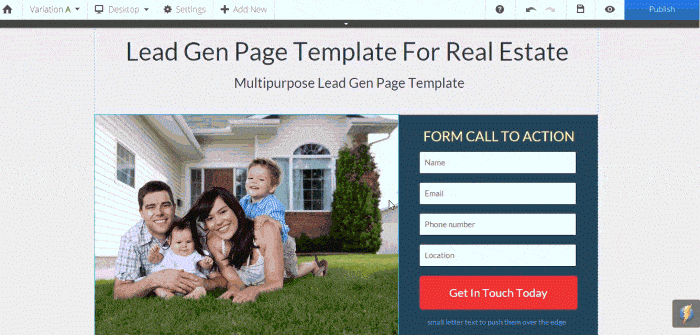 Log-in to your Instapage account, and select the landing page you wish to connect with your Autopilot account.

Click on your landing page form to gain access to the Integrations tab.

Select the Autopilot integration.

Enter your API key.

And you're done.
Simple, right?
Create your first Instapage landing page today for free and start reaping the benefits of the modern marketing tools building future great businesses!