Show Me The 10 Best Reasons to Create with Instapage
Things are heating up here at Instapage. We'll grow to over 250,000 users this month and therefore must pick up the pace of development to keep all of you satisfied. To celebrate this success we're releasing a handful of small but significant improvements to the product we all love.
More advanced font customization
Until now we've only allowed for one font selection for all of the text on your landing page. This is good for simplicity's sake, however most modern designs require at least two primary fonts (headlines, paragraphs). Because of this, you can now choose a default font for both of these while keeping things simple.

Instructions:
Click on the main option drop (settings) button on the builder.
Hover over the font selection.
Choose a headline font.
Choose a paragraph font.
Make sure to add the correct text element depending on how you plan to use it.
New WordPress plugin version 1.1
Like any new feature release our original WordPress 1.0 plugin came with a few issues. We've made some important upgrades and you will never have to re-install the plugin again as auto updates will now work starting with version 1.1.
Instructions:
Install the new WordPress 1.1 plugin here.
Remove the old plugin.
All previous settings should remain intact.
Drastically improved text editing
We spent some serious time on this one. The text editor now loads much faster, maintains the selected font while editing, and provides you with custom font colors.
Improved image resizing
Before this update the image selector did not constrain it's proportions and this often led to formatting issues that made designing your page a bit harder. We've now locked the image resizing so that images scale without any issues.
Delete element short key
For faster editing of your template you can now delete elements by simply selecting and clicking your delete key. For some mac users, you'll need to hold down both the function (fn) key + the delete key.
Select multiple items at once
When designing your landing page you often need to move many objects around the page at once. This not only helps you experiment with new layouts more easily, it allows you to maintain the arrangement of grouped elements (ex: text, shapes, and forms) without having to painstakingly move each item one by one.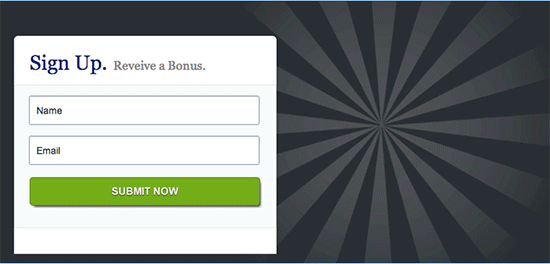 Instructions:
Hold down the Shift key.
Select each desired element.
Click and drag on the last selected item.
If layered, start with the elements on top.
Customize social widget message
It's important to be able to control the message of your brand. This is why we've now tied the social widgets to the SEO feature. When users share your landing page we will automatically grab the Title, description, and images from your page for beautiful one-click sharing.
Instructions:
Turn on the SEO feature.
Add a page title and description.
Implement social widgets onto your page.
Publish your page.
Done.
We hope you like these new features. Please suggest any improvements or features that you'd like to see in the comments below.